As you look to plan your next WanderLove adventure in Virginia, consider a visit to some of the quaint small towns in Virginia's Blue Ridge Mountains.
You'll find local charm, hidden gems, history, outdoor adventures, and unique flavors - all of the things that make Virginia's Blue Ridge the perfect metro mountain destination.
*This post was originally published in January 2020 but was updated and republished in September 2020.
---
NOTE: Due to COVID-19, many businesses are offering adjusted services or hours. We recommend contacting a business beforehand as details may change at any time.
---
The following is a list of great small towns to explore in Virginia's Blue Ridge.
---
Rocky Mount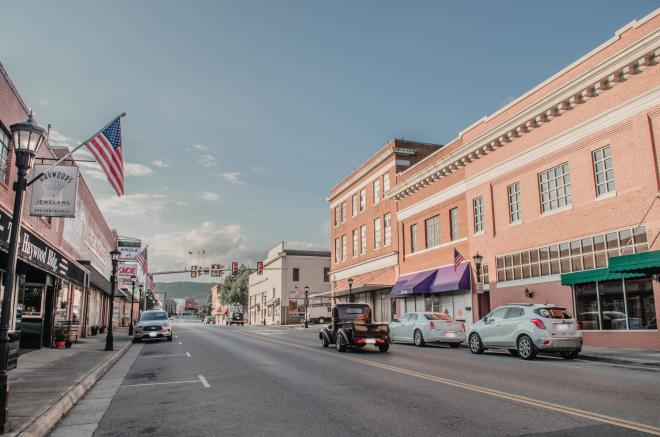 The beginning of The Crooked Road: Virginia's Heritage Music Trail, Rocky Mount is home to one of Virginia's best music venues, great food and art, and a moonshine destination. Perhaps you've heard that Franklin County is the Wettest County in the World? Here's where to go…
Floyd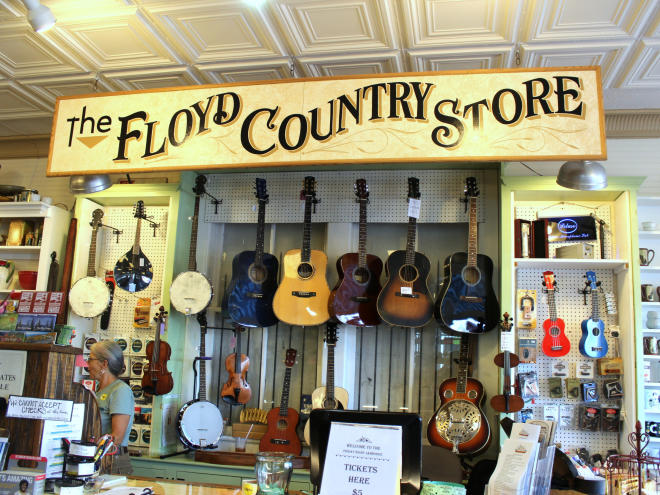 The hippiest of Virginia's communities, Floyd is all music and art all the time. It's also one of Virginia's friendliest communities. In fact, Floyd has been named one of the South's best small towns by outlets such as USA TODAY and Southern Living. 
Get a sense of the rich music history and heritage of Floyd with a visit to the iconic Floyd Country Store - an official stop on The Crooked Road: Virginia's Heritage Music Trail. It's changed the format of its popular Friday Night Jamboree into a fun Friday Night Backyard Jamboree to allow for outdoor fun and proper social distancing. 
Upcoming Events at The Floyd Country Store >
Buchanan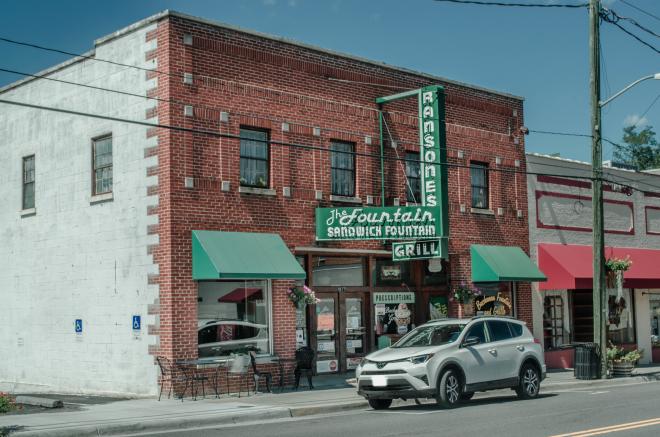 Buchanan is a river town and launch point for outdoor excursions. It's also a nostalgic stop along Route 11 with iconic architecture like the swinging bridge and the neon marquee of the Buchanan Theatre. Visit both of those sites and plan to do a bit more, too. 
Learn the history of the Town of Buchanan > 
Fincastle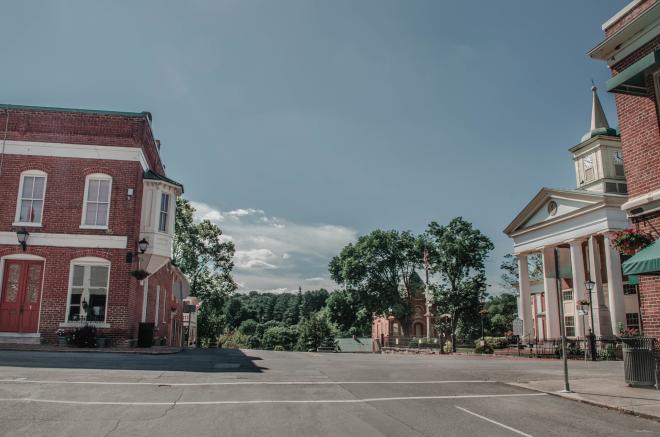 Historic Fincastle is walkable town and has a self-guided walking tour map, how about that? Dating to 1770 (incorporated in 1772), there are several historic buildings to admire. Find help with additional interpretation of the sites and learn about the town's Lewis & Clark connection you visit the Botetourt County Historical Museum. 
​Town of Fincastle Tour Guide Brochure >
Vinton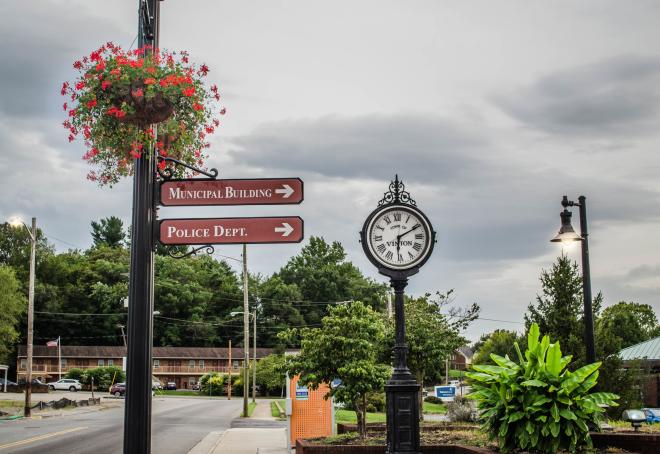 Vinton is a small town with pretty sweet amenities. Finding what's fresh and local is a snap at the Vinton Farmers' Market, open every day from 7 a.m. to 7 p.m.
Continue the trend of good, fresh eats with a meal at FarmBurguesa. Their claim to fame is hamburgers, but they're not so plain or simple. A diverse menu offers a bit of something for most everyone. Consider their one-of-a-kind Toston, a farm-fresh burger on twice-fried plantain patties rather than bread. It's a nod to their Colombian heritage. See the FarmBurguesa Menu >
Wash down your excellent meal with a craft beer from Twin Creeks Brewing Company. Maybe their new Wooden Tipsy Canoe? It's a Barrel Aged Scotch Ale coming in at 7.9% ABV. Beer on Tap at Twin Creeks >
Head to the Vinton War Memorial where you'll find the LOVE Letters and High Ground Veterans Monument. Set the timer on your camera and pose with a letter, then check out the monument honoring veterans and current members of the armed forces from Botetourt and Roanoke Counties.
Download the Vinton Visitor's Guide > 
Salem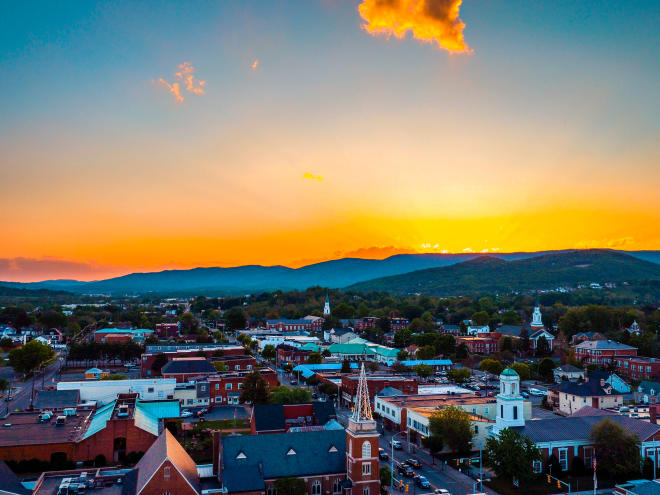 Home of Roanoke College, Salem is as busy as any college town (it's technically a city, but you'll love the small town feel!), and offers dining and shopping for those coming, going, and living. Visitors will want to take their time to appreciate a few of the finer points, however, and we'd like to point them out:
​Bedford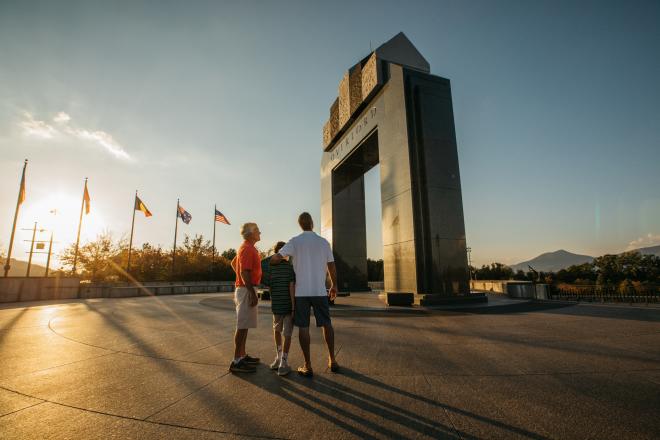 With its close proximity to Smith Mountain Lake and the Blue Ridge Mountains, Bedford is a small town full of history and character that's framed by beautiful scenery. Consider a visit to Bedford during your road trip on the Blue Ridge Parkway and include the following stops:
---
Share the special moments of your WanderLove adventure through Virginia's Blue Ridge socially with the hashtag #Trailsetter to showcase your favorite eats, drinks, stays, and ways to play.
Map of Locations