You're looking for a getaway that has a bit of everything, which means there's probably something for everyone. Virginia's Blue Ridge is a destination that fits the bill.
Whether you're traveling with kids, solo, or somewhere in between, we have five reasons a summer visit to Virginia's Blue Ridge is just what you need.
1. Keep the Kids Busy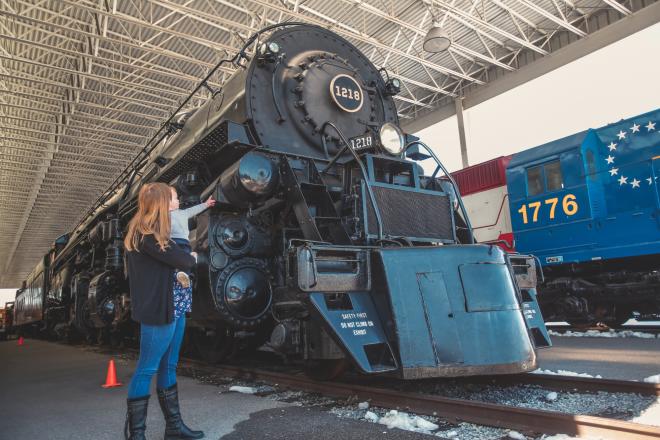 When the kids are in tow, their entertainment tends to come before your own. Plan a well-rounded experience by incorporating destinations that offer laughs, a little learning, and a lot of family fun. We think you and the kids will love some of our favorite places, like Center in the Square, a hub for education that also boasts excitement for multiple generations. From getting hands-on with science to pretend play at the new children's museum and old school shooting at the pinball museum, it's a place for parents, grands, and even great-grands to enjoy.
Bounce out some extra energy at Launching Pad, our local trampoline park. Or feed the adrenaline beast within when you tackle River Rock Climbing, an indoor facility that fuels the fun rain or shine. We also love the Virginia Museum of Transportation, the best place to not only spot trains but climb aboard, too.
Sunny days call for time on the water and we love launching a rented boat from Bridgewater Marina onto Smith Mountain Lake or a relaxing float with Twin River Outfitters. If boating isn't your gig, there's also dining at Mango's Bar and Grill, miniature golf, excellent ice cream, and hungry carp to feed at Bridgewater Plaza. Make a day of it!
Learn More: Things to Do in Virginia's Blue Ridge >
2. Cool Down on the Water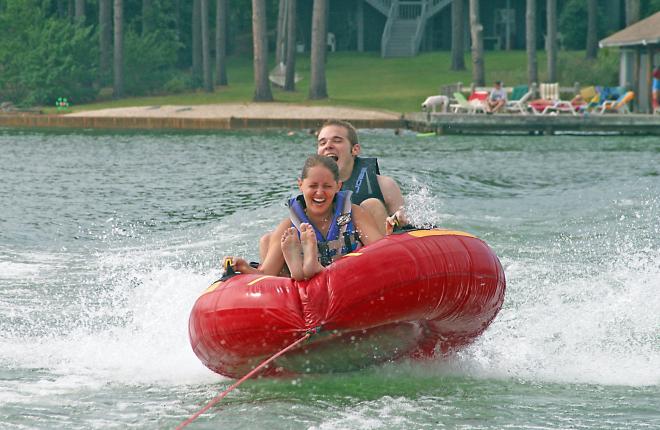 Some people love the beach (us included!), while others long for a fresh mountain stream. Don't think you have to choose one and forego the other. Virginia's Blue Ridge has both! Kayak, tube, or fish our favorite blueways, or boat the day away at Smith Mountain Lake. For the beach lover, hit up Smith Mountain Lake State Park, Fairy Stone State Park, or Claytor Lake State Park. There are also beautiful, easy hikes leading to waterfalls that you have to try, like Roaring Run and its awesome natural waterslide.
For a more controlled time in the water, consider Splash Valley Water Park, a favorite with locals and regional visitors alike. Slides, tipping buckets, and pools create an environment great for young and the young at heart.
Learn More: Water Sports in Virginia's Blue Ridge >
3. Summer Festivals & Events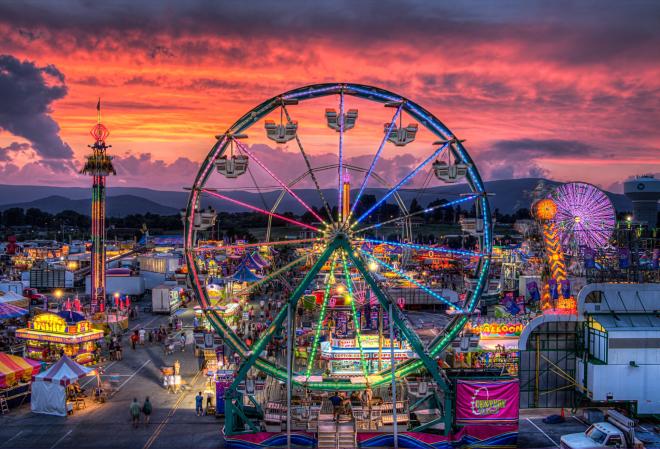 Summertime is festival season and Virginia's Blue Ridge hosts some of the best in Virginia. FloydFest is our version of Woodstock, except it's high in the Blue Ridge Mountains. It's been named one of the best music festivals in the country and is an unforgettable experience!
The Salem Fair always draws a big crowd as the largest fair in Virginia, and we expect this year to be no different. The fair brings eight main attractions, more than 40 rides, and exhibits and concessions galore. It also features free admission and free parking - always a plus!
You can always take me out to the ballgame, and a favorite is any time the Salem Red Sox happen to be playing. An amazing sunset plus a win for the home team is #winning in every sense of the hashtag.
If beer is your thing, you can't miss Microfestivus, an annual summer event and party celebrating 40 or more breweries and over 200 beers from Virginia and beyond and benefiting the Square Society (Center in the Square). Cheers to over 20 years of this tasty festival!
Learn More: Calendar of Events in Virginia's Blue Ridge >
Thrilling downhills are the pay-off for incredible climbs in Virginia's Blue Ridge, America's East Coast Mountain Biking Capital. In fact, Virginia's Blue Ridge has been named a Silver-Level Ride Center­™ by the International Mountain Bicycling Association, making it the only such designated ride center on the East Coast. Try your hand at our most challenging trails or see how you handle our easy rides. Either way, you're in for a treat of scenic beauty.
Need help planning your bike adventure? Check out Roanoke Mountain Adventures for rentals and all kinds of useful information.
Learn More: Mountain Biking in Virginia's Blue Ridge >
5. Patio Paradise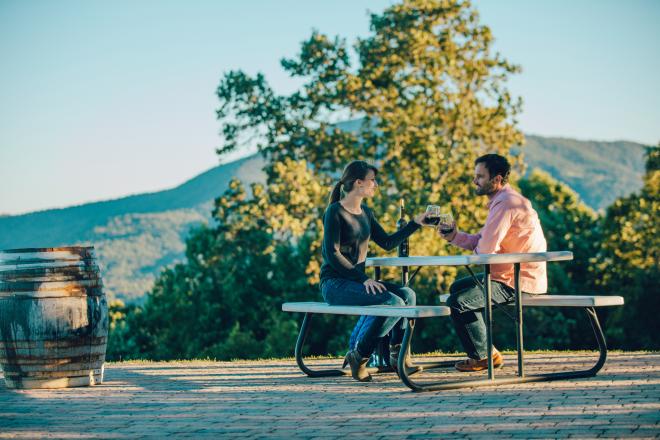 We love, love, love patio dining and don't understand those who don't. Likeminded patio diners will be in heaven in Virginia's Blue Ridge, even those with pets!
From the incredible outdoor space at Beale's to that of the Greenway-accessible Parkway Brewing and downtown beer garden at Big Lick Brewing Company, you'll certainly want to spend time sipping suds with your favorite buds.
If wine is more your thing, you'll probably adore Valhalla Vineyards, Blue Ridge Vineyard, and Chateau Morrisette. Vast expanses of view shed coupled with award-winning wine equals a day well spent.
For a great dinner al fresco, consider Billy's or The Landing Restaurant, one tucked away as a downtown Roanoke garden paradise and the other overlooking Smith Mountain Lake.
Learn More: Patio Dining in Virginia's Blue Ridge >
---
What are you seeking? Discover more great reasons to visit Virginia's Blue Ridge this summer, and don't forget to share your fun via social media using the hashtag #Trailsetter.