Spring and fall are the best seasons for patio dining and lounging. The days are warm, the evenings are cool, and the food and drink are always spot on. If you like to bring your well-behaved pooch along for the merriment, these patios will be of particular interest to you.
There are a variety of pet-friendly patios at restaurants, wineries, and breweries in the Roanoke Valley in Virginia's Blue Ridge.
Gather your friends, family, or even co-workers and head to one of these patios with your furry companion in tow and enjoy the beautiful days and evenings in Virginia's Blue Ridge.
BREWERIES - PUPS AND PINTS ON THE PATIO
The area craft breweries love dogs and invite them for a treat and water while you take a flight of the latest seasonal beverages. If you choose the right night, live music and a food truck may be on hand to make it one well-rounded evening with friends.
1. Parkway Brewing Company - Salem
2. Big Lick Brewing Company - Roanoke
3. Starr Hill Pilot Brewery & Side Stage - Roanoke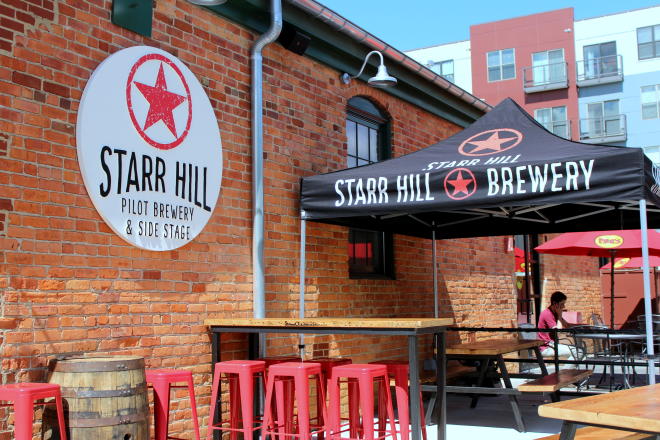 4. Beale's - Bedford
5. A Few Old Goats Brewing - Roanoke
6. Golden Cactus Brewing - Roanoke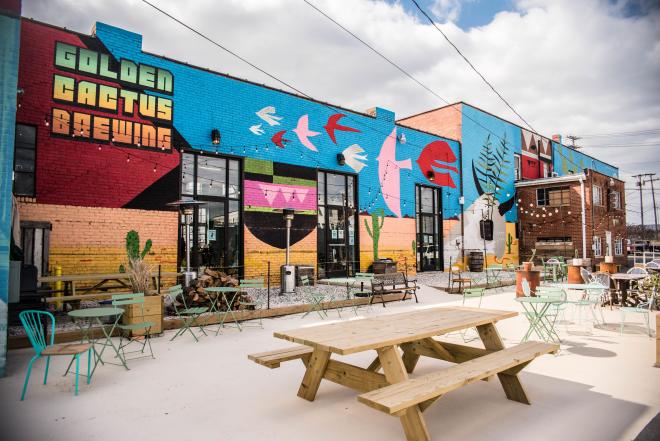 WINERIES - MORE WAG WITH YOUR WINE
Wine dogs are very common (almost expected) in Virginia wineries, and vineyard cats are growing in popularity for their "mole control patrol," as Virginia Mountain Vineyards puts it, but not all wineries are pet-friendly. We're glad to tell you that these patios in Virginia's Blue Ridge are delightful to visit AND your furriest friend is welcome, too.
7. Virginia Mountain Vineyards - Fincastle
8. Blue Ridge Vineyard - Eagle Rock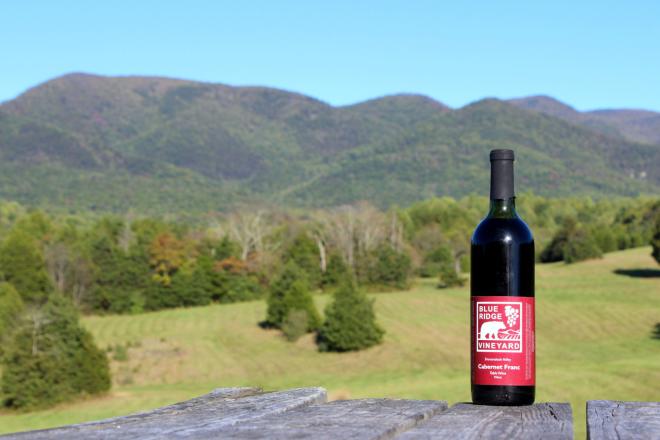 RESTAURANTS - DINNER WITH YOUR DOG
If you take your four-legged companion everywhere, these restaurants should be on your list when venturing around Virginia's Blue Ridge.
9. Village Grill Restaurant & Tavern - Roanoke
10. Wasena City Tap Room & Grill - Roanoke
11. Beamer's 25 - Roanoke
12. The Green Goat - Roanoke
13. Town Center Tap House - Daleville
14. Fork in the Alley - Roanoke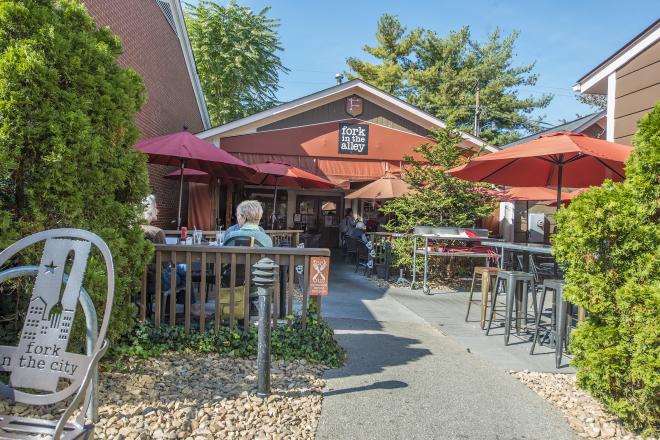 15. Sweet Donkey Coffee House - Roanoke
---
Now that you have a full range of options, travel with your pet to Virginia's Blue Ridge and enjoy our sights, sounds, and flavors. You may become so comfortable that you never want to leave.
Check out our list of pet friendly hotels & accommodations to plan your stay!