Aren't you thankful for seasons? A change in foliage and temperatures trigger a desire to travel and experience places in a different way than you may have before. 
The flavors of each season are as distinct as the shades of autumn rolling across Virginia's Blue Ridge. 
If you're not already sold on roadtrippin' our way, we've gathered a few compelling reasons why you should. Come get away with us!
---
Like a kaleidoscope, the range of colors that dance across the Blue Ridge Mountains, valleys, and hollows coerce ooh's and aah's. No matter the number of times you've spied currant, garnet, marigold, and ginger hues, your breath is surely stolen once more.
Peak fall color in the region typically occurs from mid-to-late October through the first half of November.
Learn More: Best Spots to See Fall Colors >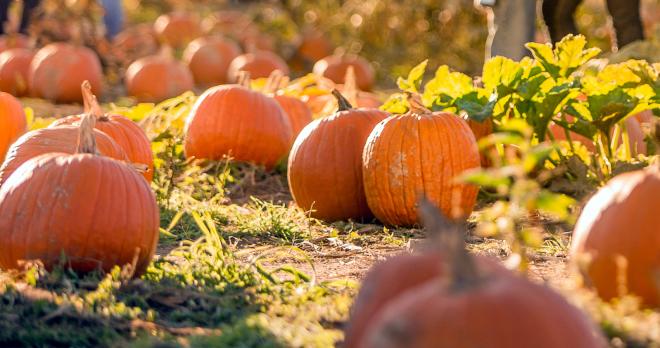 Days hovering in the mid-60s to 70s are ideal for fall festivals, pumpkin picking, and the crisp evening air is a signature sign of the season in Virginia's Blue Ridge. Some of our best festivals are occurring now, and trust us, they're worth the drive. Take a look at our calendar of events to find out what's going on during your time in the Blue Ridge Mountains.
Learn More: Fall Festivals in Virginia's Blue Ridge >
Streams and woods are great camping sites any time of the year, but there's something about a crackling fire on a chilly evening that makes a s'more taste even better. Oh, and a chilly evening undoubtedly calls for a little cuddling, too.
Consider the campgrounds at Explore Park on the Blue Ridge Parkway, Dixie Caverns Campground in Salem, Middle Creek Campground in Botetourt County, or Jamison Mill Park in Franklin County.
Learn More: Awesome Spots for Camping in Virginia's Blue Ridge >


Meandering backroads lead to historic sites, great hiking, waterfalls, orchards, and wine. When memories are more important than the rat race, slow your pace and seek out a road less traveled. Along with the world-famous Blue Ridge Parkway, there are numerous other scenic routes to enjoy in Virginia's Blue Ridge.
Other favorite drives to check out fall colors include Route 311 from Salem to New Castle and Route 11 from Roanoke to Buchanan.
Learn More: Scenic Mountain Drives in Virginia's Blue Ridge >
Fall Flavors
Seasonal, fresh food and beverage is unbeatable. 'Tis the season for pumpkin-spiced everything, and apple cider never goes out of style. Whatever your palate desires most this season – culinary, wine, or beer - you'll certainly find it in Virginia's Blue Ridge.
Learn More: Pumpkin-Spice Products You Have to Try >
Southern Comfort Food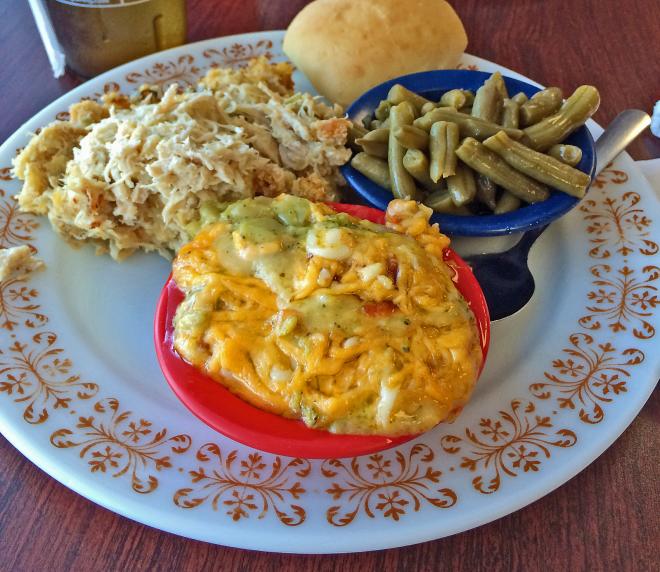 Cooler weather calls for heartier bites, and we have a few southern comfort mainstays that warm us up year after year. Try Ruth's Place in Franklin County for a true home cookin' experience. 
Make it a biscuit-filled Blue Ridge Day and head to Scratch Biscuit Co. for more, plus freshly roasted (in-house) coffee.
Learn More: Best Restaurants for Great Comfort Food >
Water Adventures
Have you noticed the magical beauty of fall's foliage reflecting on a body of water? Placid portions of the James River and the four-season destination of Smith Mountain Lake are perfect for paddling and fishing. Consider booking a trip with Twin River Outfitters, Roanoke Mountain Adventures, or South Valley Anglers for a guided water adventure.
Learn More: Fall Colors on the Water in Virginia's Blue Ridge > 
Mountain Biking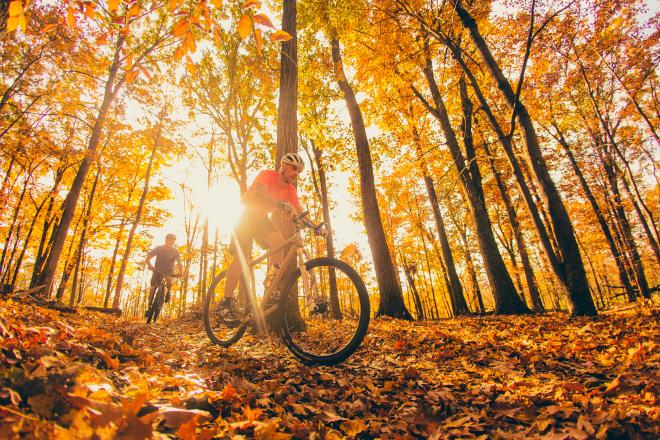 Explore the fall colors on two wheels in Virginia's Blue Ridge, where we offer over 400 miles of trails and stand as the only IMBA Silver-Level Ride Center on the East Coast. You can check out flowy trails and awesome jump lines at Carvins Cove, Waid Park, and Falling Creek Park, or get rugged with some epic backcountry riding in the Jefferson National Forest in spots like North Mountain and Arcadia.
Learn More: Mountain Bike Trails for Fall Colors in Virginia's Blue Ridge >
---
Are you convinced that fall in Virginia's Blue Ridge is a season you can't miss? Yes, yes of course you are. Book your room and we'll see you soon!