Gather your girls for a fun weekend of bachelorette shenanigans in Virginia's Blue Ridge. Roanoke is your home base for late night entertainment, rejuvenation, shopping, dining, and unexpected thrills none of you will ever forget. 
We've already created an itinerary for you. All that's left to do is make a few reservations and show up!
Friday Night
Invite everyone to converge on Hilton Garden Inn Roanoke where you'll have queen bedroom suites reserved (each sleeps six when using the sofa bed). Early arrivals can enjoy the fitness room or pool before getting ready for an exhilarating night in Roanoke.
Get the evening started with amazing drinks and dinner at bloom | restaurant & wine bar in Roanoke's adorable Wasena neighborhood.
After checking out bloom, move the party downtown for after-dinner drinks at Billy's. Seek out the courtyard where comfortable lounging around a fire pit is available and perfect for some low-key girl talk or great laughs shared with your besties.
Care for a little dancing? Of course you do! It's a bachelorette weekend and Sidewinders is the self-proclaimed Bachelorette Party Destination. Call to reserve space for your crew and enjoy a night of live country music. If country isn't your thing, Corned Beef & Co. has a DJ spinning Friday nights. 
Saturday
Sleep late, but not too late. Breakfast at Our Daily Bread will fuel your day and get you on track for what's to come. Their weekend brunch with plenty of strong coffee is just what the hangover doctor ordered.
Once you're adequately hydrated and nourished, pamper the party at Salon Del Sol. Manis, pedis, facials, and full-on massages work out the kinks and make every girl feel like a million bucks.
Lunch at The Green Goat can be as light as you want it or need it to be. Salads, wraps, sandwiches, and pizzas are all on the menu.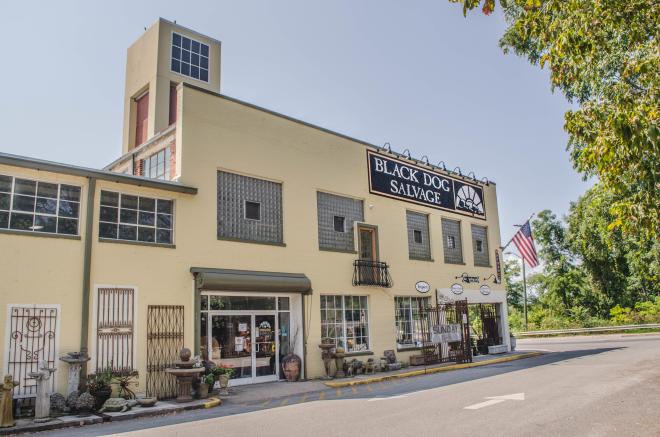 If your gal pals are crazy about "found" architectural décor a la Joanna Gaines, you'll want to check out our "as seen on TV" hot spot of Black Dog Salvage, home of the DIY Network program Salvage Dawgs. The Memorial Bridge Marketplace features vendors who have repurposed vintage and industrial finds, antiques, and whatnots for you to peruse and possibly take home. Who knows? There may be a bit of shiplap with your name on it.
There's more excellent shopping to be had. Historic Roanoke City Market hosts talented artisans and dedicated farmers, all showcasing their finest wares. Homemade and homegrown has a place in your home.
At this point, it's time to break away from the traditional drinking, dancing, shopping, and spa experiences that bachelorette weekends are typically known for. Those activities rightfully hold their places in the #LastFlingBeforeTheRing event line-up, but if you want to add something outside the norm, consider booking a bachelorette package at SafeSide Tactical. Delivering perhaps as much of an adrenaline rush as skydiving, target shooting is an exhilarating sport of skill and precision.
Back to the bachelorette beers … Toast your marksmanship with flights of craft beer at Big Lick Brewing Company, conveniently located in downtown Roanoke.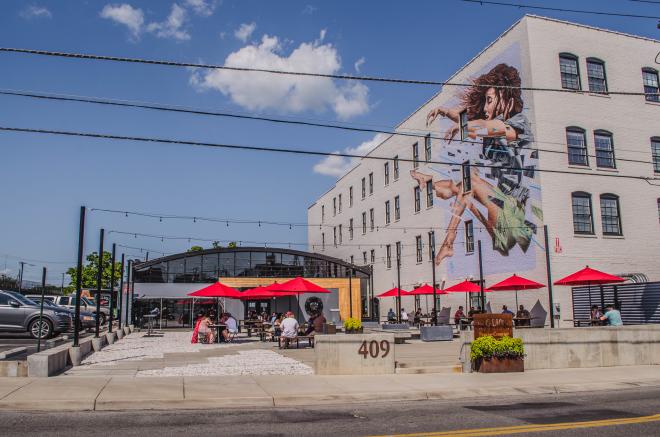 Freshen up and maybe even take a swim at the hotel before heading back out for dinner at Local Roots, Roanoke's first farm-to-table restaurant. Afterward, take in the view from the Roanoke Star, our favorite bucket list attraction and the largest illuminated star of its kind in the world. 
Cap off your day with something sweet from Blue Cow Ice Cream, Roanoke's newest small-batch, handmade ice cream parlor. If you can't make up your mind, just order the ice cream flight. That's right, craft beer and wine … there's a new kind of flight in town.
Sunday
Don't think check-out time is goodbye. You have more to do and see on this last day of bachelorette weekend. For starters, brunch at The River & Rail is everything you didn't know you needed. Chef Deal's menu changes often based on the availability of local ingredients, but some of the tried-and-true plates are nearly always available, like the house-made jar of pickled vegetables and the pimento cheese!
Last on your agenda is a private Blue Ridge Winery Tour, a chauffeured spin to a few of our area wineries for tours and tastings. It's a fun way to toast the bride-to-be again and again as you make memories to last a lifetime.
---
No bachelorette party is complete without a hashtag. Check out the Bach Party Hashtag Generator from Wedding Wire. Pair up your result with #BlueRidgeDay to share your big ideas with other brides-to-be and show the world your #LastRodeo.