"Everybody needs a little time away," sang Chicago, and Virginia's Blue Ridge is an excellent destination for that time. Flee the everyday responsibilities. Leave it all behind.
Here's a guide to 48 hours in Virginia's Blue Ridge Mountains - a perfect plan for a weekend getaway!
Day One: An Evening in Franklin County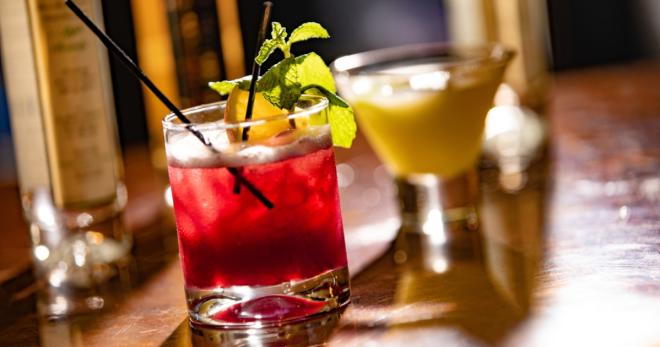 "You have arrived," alerts the GPS, and so it begins. Settle in and settle down at your chosen accommodation then head to  Franklin County Distilleries in Boones Mill, where local history and craft cocktails are on tap.
For dinner, consider Ippy's, The Hub, and Ruth's Place. Ippy's offers live music in the lounge Friday and Saturday nights, and their dinner menu is robust with steak, seafood, and pasta. The Hub is Rocky Mount's oldest restaurant and favorite mom-and-pop establishment. This is the place to be for excellent homemade pie. For a great burger or sandwich, head to Ruth's Place.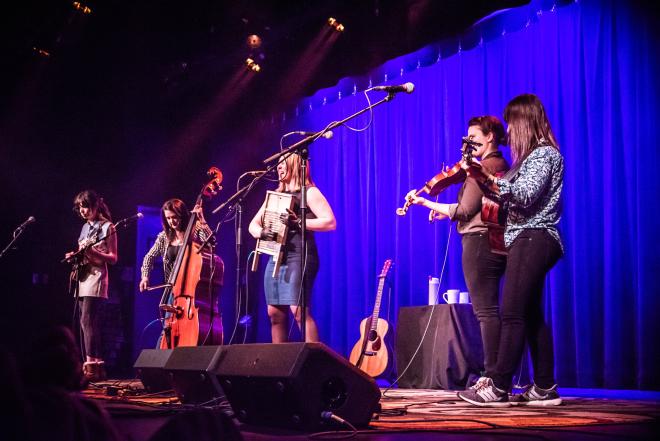 After dinner entertainment is always in order, and The Harvester Performance Center serves it up right. Rather intimate in nature, most shows accommodate 450-700 people, and the acts are names you know.
Day Two: Morning in Grandin Village
You can't enjoy the day without an amazing breakfast, and Scratch Biscuit Company is just the place to fill up. As the name suggests, scratch-made biscuits are the claim to fame, and they come buttered, layered, and smothered with house-roasted Rooster Scratch Coffee. You'll definitely be back for more. 
Shop Grandin Village, a hip and happenin' neighborhood busting with unique shops you're going to love. On your radar should be the farmers market, Urban Gypsy, Too Many Books (there's no such thing!), and "as seen on TV," Black Dog Salvage of Salvage Dawgs. These stops will yield the hard to find, eclectic, and upcycled treasures you didn't know you needed.
Note - Parking in Grandin Village can be found in a lot behind the Roanoke Natural Foods Co-Op.
Day Two: Afternoon and Evening Adventures in Roanoke
Hungry for lunch? Wasena City Tap Room and Grill is a great place to have a mid-day craft beer and score a delicious wood-fired pizza. There are 31 taps to choose from and the pizzas are made from scratch and include house-made marinara.
Stretch a bit and then rent a bike from Roanoke Mountain Adventures to take a stroll on the Roanoke Valley Greenway. More than 30 paved miles of trail whisk you along the waterways and through beautiful scenery. Afterward (or instead of – your call), try your hand at climbing. The indoor set-up at River Rock is a secure way for novice climbers to cut their teeth and seasoned professionals to stay fit and sharp.
Shower and catch your breath, though we're sure you've worked up an appetite. As you're considering dinner, might we make a couple suggestions? Local Roots is an upscale farm-to-table restaurant that has caught the attention of USA Today and OpenTable. For a more casual and laid back dining experience, check out Village Grill Restaurant & Tavern. "Casual" does not equal sub-par food, however. Their barbecue, sandwiches, burgers, and quesadillas are mouth-watering delights.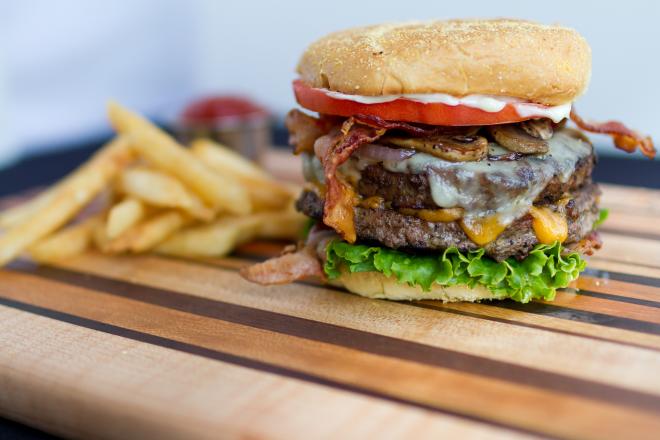 How about a movie while you digest all that goodness? The Grandin Theatre specializes in indie, foreign, and art house flicks with occasional mainstream films curated for the mix. Later, get the best view of the city from the neon-lights of the Roanoke Star. It's the largest such structure in the world, so a selfie is definitely in order.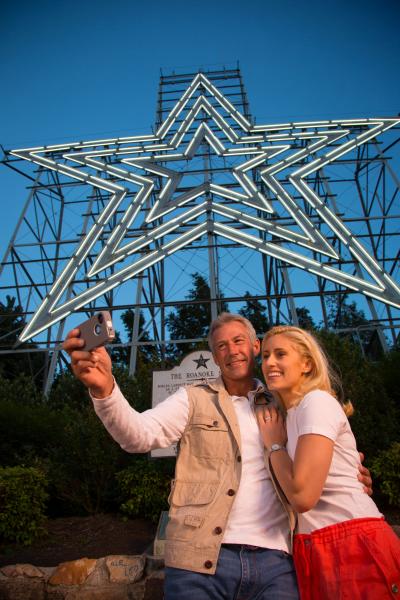 Grab a night cap or snack at one of our favorite places. Try Stellina for drinks, Billy's or Martin's for the nightlife vibe, and Benny Macaroni's or Texas Tavern for late night eats.
Day Three: Exploring Botetourt County
Sleep late and plan for brunch. Grab a delicious bagel sandwich from Donnie D's Bagels and Deli in Daleville, just off U.S. 220. After you enjoy your fill, continue the scenic drive north to Roaring Run where an old iron furnace and waterfall await. It's a short, family-friendly hike that winds along the creek and concludes with a beautiful view of the falls.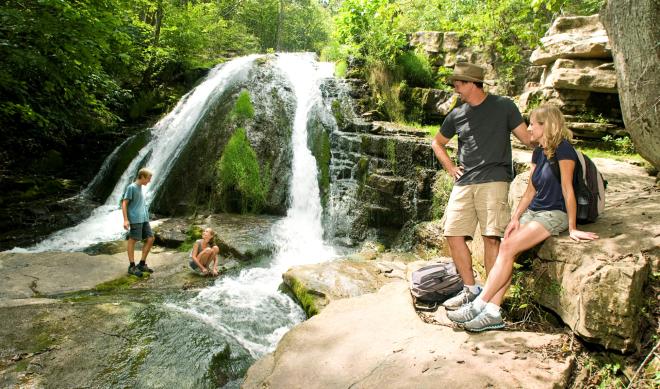 After your waterfall adventure, you'll get on the water of the Upper James River Water Trail! Head to Twin River Outfitters in Buchanan and take advantage of opportunities for kayaking and tubing rentals and shuttle service for a relaxing day on the river.
Whenever you do finally throw in the towel, dinner at Town Center Tap House in Daleville is a good idea. The menu is overflowing with delicious food and the beverage list is nearly as long.
Cheers to getaways to Virginia's Blue Ridge!
---
See More: