Downtown Roanoke's center of activity since the late 1880s is the Historic Roanoke City Market. Hailed as the oldest continuously operating open air market in Virginia, the Roanoke City Market began in 1882 with 25 vendors called "hucksters." 
It became an anchor for our railroad boom town and continues to hold steady all these years later as an iconic experience in Virginia's Blue Ridge.
The beginnings of the City Market were agricultural in nature with farmers wheeling in their most recent picks and wares for sale or trade. 
Today's visitors can catch the oldest City Market huckster – Martin Farms – Thursdays through Saturdays most weeks. A bit of nostalgia and living history, the Martin family has brought fresh produce and plants to market since 1904.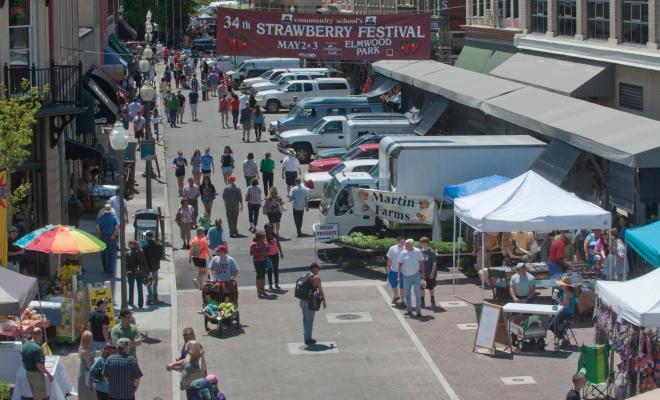 The City Market Building itself dates to 1922 (a rebuild after fire destroyed the 1886 structure) but vending moved outside the building and into Market Square where awnings and tents allow today's hucksters to roll out their finest goods. Inside the City Market Building is a smorgasbord of dining delights, making it something of a downtown culinary destination.
In 2011, broken porcelain was arranged to create incredible underfoot mosaics at each of the four building entrances, each depicting a glance into Roanoke's past.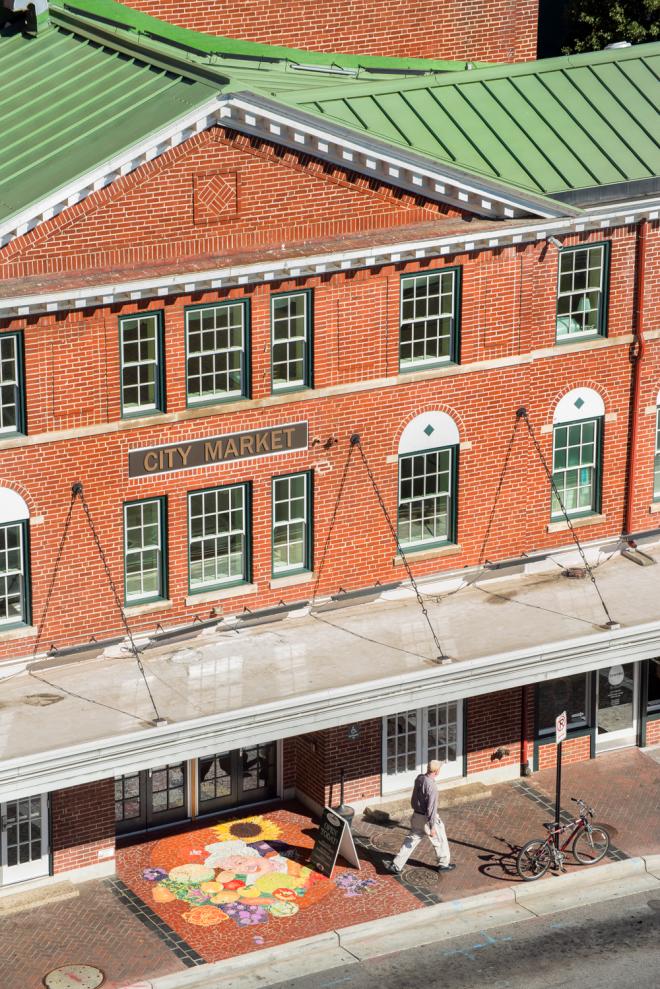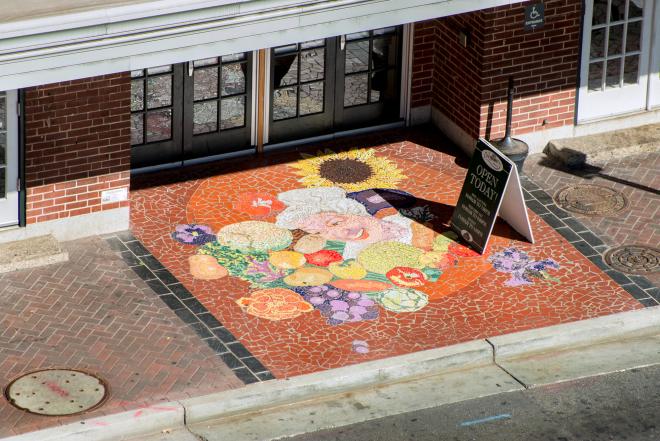 A trip to Market Square is reminiscent of bygone days. Indeed, you can take home nearly anything that is produced on a farm, including meats, cheeses, eggs, and even baked goods. 
However, artisans add flair to the experience with their hand-dyed fabrics and yarns, pottery, soaps, stained glass, jewelry, candles, and more. 
The scene is so wonderful, in fact, the Lyndhurst Foundation has called it a "Great American Public Place" and it's among Panetizen's "Top 100 Public Spaces in the US and Canada." The Roanoke City Market is on the National Register of Historic Places (1983).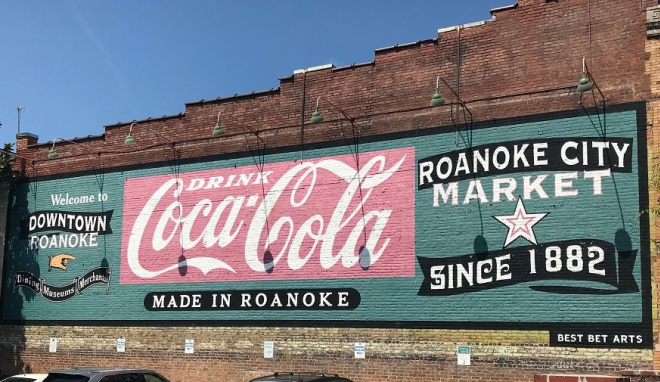 What's Available
A handy "What in Season" Availability Calendar shows when visitors can expect seasonal produce to be on the table. June is one of the best months to shop as berries begin to make an appearance while staples like cucumbers, green beans, onions, and potatoes are also cropping up. 
If you wait until August, apples, pears, cantaloupe, grapes, nectarines, peaches, and watermelon quench the heat of summer. They're always right on time.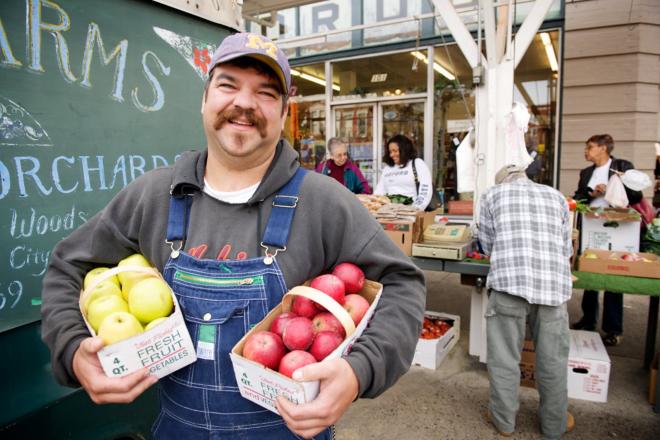 When You Go
The Market is open seven days a week from 8 a.m. to 5 p.m., save for Christmas and New Year's Day.  
Saturdays May through September feature free family activities. Known as Member One's City Market Saturdays, live music, make-and-take crafts, and special appearances from the Homestead Creamery calves are available from 11 a.m. to 2 p.m.
Hotels & Places to Stay in Downtown Roanoke >
Nearby Fun
The Historic Roanoke City Market is surrounded by other fun things to do! Market Street is full of great shops and local restaurants, and popular attractions include Center in the Square and the nearby Taubman Museum of Art. For getting around downtown, hop aboard the free Star Line Trolley, which is a big hit with the kids.