Spring is on its way to Virginia's Blue Ridge Mountains and it's an exciting time of year with many upcoming events!
You'll find lots of fun St. Patrick's Day celebrations, as well as numerous opportunities to enjoy wonderful live music, sports, craft beer and more.
Plan a spring break getaway to Virginia's Blue Ridge and mark your calendar with these great events. Here's a preview of what's happening this month.
---
NOTE: All info is subject to change. Please check event websites and social media pages for the most updated information regarding capacity restrictions, scheduling, weather cancellations, and vaccination requirements.
---
1. Celtic Thunder - March 3
Jefferson Center
Presenting popular Irish and Celtic songs, Celtic Thunder is a group that travels the world performing to sold-out crowds. Roanoke's Jefferson Center is a stop on the group's 2022 North American Tour, featuring their latest live show - IRELAND.
2. Della Mae - March 3
Harvester Performance Center
Della Mae is a Grammy-nominated, all-women string band that is known for being one of the most dynamic, engaging roots bands on tour. They've performed in over 30 countries and are an amazing showcase of top female musicianship and artistry.
3. Hackensaw Boys with Fireside Collective - March 4
5 Points Music Sanctuary
Enjoy a great night of bluegrass and Americana music at 5 Points Music Sanctuary as The Hackensaw Boys and Fireside Collective take the stage. These two bands have been crowd favorites at concerts and music festivals in the mid-Atlantic over the past two decades.
Hackensaw Boys & Fireside Collective Tickets >
4. Roanoke Arts POP! - March 4-6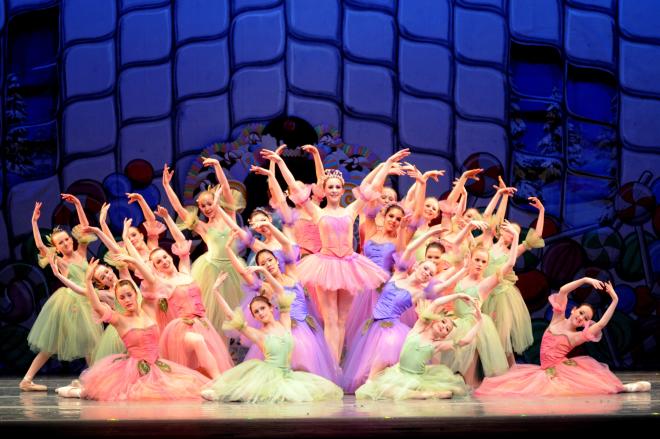 Taubman Museum of Art
Roanoke Arts POP is a 3-day celebration of the incredible arts & culture in Virginia's Blue Ridge, featuring more than 25 arts & cultural organizations that will offer pop-up performances, demos, talks, and hands-on activities throughout this free, family-friendly weekend at the Taubman Museum of Art.
5. T-Fox - March 4-6
Rosie's Gaming Emporium
Rosie's Gaming Emporium will host three days of live shows from T-Fox, a singer-songwriter and entertainer who is known for his impressive vocal range and instrumental skills. Fox presents a one-man variety show that has made him one of Las Vegas' most popular performers.
6. MDA Car Show - March 5-6
Berglund Center
Check out classic cars and other automotive antiques at the 2022 MDA Car Show, featuring 2 full floors of cars & vendors, model car contest, an automotive flea market, car club alley, and more.
7. The Grand at 290 Bridal Expo - March 6
The Grand at 290
The Grand at 290 in Rocky Mount is hosting its 2nd annual Bridal Expo, providing the opportunity to meet vendors and sample products from many of the top wedding professionals around the region, as well as lots of opportunities to win great prizes, including a Grand Prize Wedding Package.
Grand at 290 Bridal Expo Tickets >
8. Casting Crowns: The Healer Tour - March 10
Salem Civic Center
Casting Crowns will perform with We Are Messengers and Jonathan Taylor at the Salem Civic Center as a stop on "The Healer Tour," which showcases the band's latest album, Healer, including popular hit singles "The Power of the Cross" and "Scars in Heaven."
9. Roanoke Valley SPCA Best in Show - March 11-13
City Market Building
The Roanoke Valley SPCA Best in Show is an exhibit of animal art by local artists, featuring pieces in multiple mediums that spotlight animal friends of all kinds. Attendees will have the opportunity to purchase artwork and vote for their favorites in various categories.
10. Freedom First St. Patrick's Day Parade - March 12
Downtown Roanoke
The popular St. Patrick's Day Parade & Shamrock Festival that has made Roanoke one of the best cities in the United States to celebrate St. Patrick's Day is back! This year's parade will feature the famous Budweiser Clydesdales, as the iconic 8-horse hitch will pull the famous red beer wagon to lead the parade through Downtown Roanoke.
UPDATE: The Shamrock Festival has been rescheduled to the following Saturday - March 19. The parade will happen on March 12, as originally scheduled.
St. Patrick's Day Parade & Shamrock Festival Details >
11. Opening Weekend at Poplar Forest - March 12
Thomas Jefferson's Poplar Forest
Opening weekend at Thomas Jefferson's Poplar Forest will offer all kinds of great activities to celebrate the start of the spring season. The schedule includes family-friendly activities and demonstrations, educational talks, guided tours, a trail hike, and more.
Opening Weekend at Poplar Forest >
12. Roanoke Symphony Orchestra: Transcendent Mozart - March 13
Jefferson Center
Float away to a place of peaceful rest as the Roanoke Symphony Orchestra presents Mozart's final masterpiece, which will powerfully stir your soul and restore your spirit. This performance will take place at the Jefferson Center in Downtown Roanoke.
RSO: Transcendent Mozart Tickets >
13. Goat & Wine Snuggle - March 13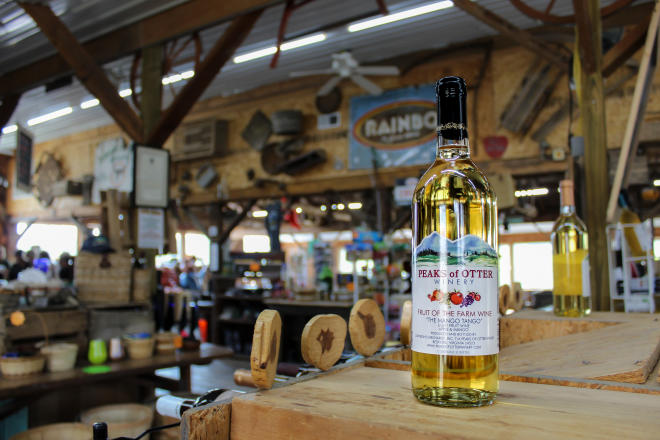 Peaks of Otter Winery & Orchards
How could you not be excited for the opportunity to sample wine and snuggle with goats at the Peaks of Otter Winery & Orchards?! Space is limited so book your tickets ASAP as this event will likely sell out. A ticket includes a souvenir glass, tasting of 8 wines, and all the baby goat snuggles you can handle.
14. Ben Sollee - March 14
The Spot on Kirk
Ben Sollee is a cellist, singer & songwriter who blurs the lines of music, technology, and experiential design with his talent and performances. Sollee seeks to advocate for people and the land by creating and curating experiences that grow a greater sense of togetherness.
15. Memphis Jookin: The Show - March 17
Moss Arts Center at Virginia Tech
Featuring renowned dancer Lil Buck, "Memphis Jookin': The Show" is a production where he pays homage to his hometown of Memphis, Tennessee, where the local street dance known as "Memphis Jookin'" would go on to become a viral sensation and international phenomenon.
16. Opera Roanoke: A Way with Words - A Celebration of Black Voices in Poetry & Music - March 17
The Spot on Kirk
Opera Roanoke will present an evening that showcases Black voices in music & poetry with this special show at The Spot on Kirk, featuring a poetry reading by Terrance Hayes, the former poetry editor for The New York Times and a MacArthur Genius Award recipient, as well as a presentation by Tyshawn Sorey, who will be sharing one of most recent works - Songs of Death.
A Way with Words Performance Details >
17. Travis Tritt with Crawford & Power - March 18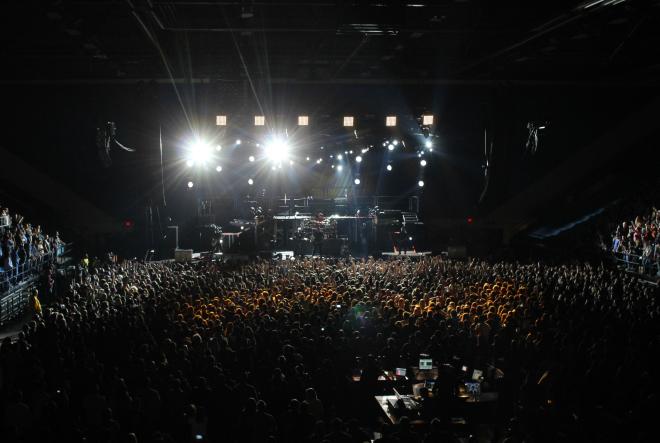 Salem Civic Center
Platinum-selling and iconic artist Travis Tritt will return to the Salem Civic Center in Virginia's Blue Ridge, where he's hosted numerous memorable performances over the years. This year's show will also feature Franklin County's own Crawford & Power serving as the opening act for Tritt.
18. Langhorne Slim - March 20
Harvester Performance Center
Longhorne Slim is an Americana singer & songwriter who details his own struggles with anxiety and addiction in his latest album, Strawberry Mansion, which will be the focus of his concert at the Harvester Performance Center in Rocky Mount on March 20. The show will be opened by Riddy Arman.
19. The Jazz at Lincoln Center Orchestra with Wynton Marsalis - March 23
Jefferson Center
World-renowned trumpeter and composer Wynton Marsalis is the leader of The Jazz at Lincoln Center Orchestra - 15 of the finest soloists, ensemble players, and arrangers in jazz music.
Jazz at Lincoln Center Orchestra Tickets > 
20. Harlem Globetrotters World Tour - March 24
Berglund Center
The world-famous Harlem Globetrotters will bring their mesmerizing, family-friendly show to the Berglund Center in Roanoke on March 24! It'll be a night of ankle-breaking moves, jaw-dropping swag, and rim-rattling dunks that will have the entire crowd entertained.
Harlem Globetrotters Tickets >
21. Moon Over Buffalo - March 24 - April 3
Attic Productions
"Moon Over Buffalo" is the newest show by Attic Productions in Botetourt County, and it's a hilarious story that focuses on George & Charlotte Hay as they manage a rundown theater in Buffalo, NY while still hoping to catch their big break.
22. Walker Hayes - March 25
Berglund Center
Known for the hit song "Fancy Like" and the viral TikTok dance he created with his daughter, Walker Hayes has quickly become one of country music's biggest stars. The Fancy Like Tour, featuring Hayes and special guest Mackenzie Porter, will make a stop at the Berglund Center in Roanoke on March 25.
23. 2022 CIAA Women's Bowling Championship - March 26-27
Lee-Hi Lanes
We are excited to welcome the bowling teams from the Central Intercollegiate Athletic Association to Virginia's Blue Ridge this month to compete in the 2022 CIAA Women's Bowling Championship at Lee-Hi Lanes in the City of Salem! Fans are encouraged to come out to cheer on the bowlers and watch champions be crowned in Virginia's Championship City.
CIAA Women's Bowling Championship Details >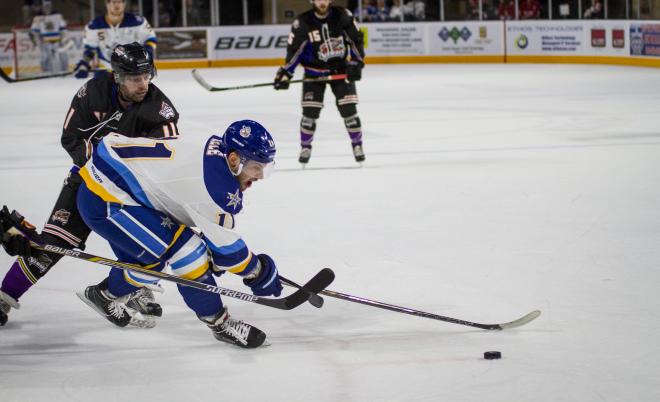 Berglund Center
The season is winding down for the Roanoke Rail Yard Dawgs hockey team, which has home games on March 18-19 against the Macon Mayhem and March 25-26 against the Huntsville Havoc. There are also fun promotional activities & themes planned for each of the games, including:
March 18 - St. Patrick's Day
March 19 - Wiener Dog Races on the Ice
March 25: Baseball Night
25. Ruth E. Carter: Afrofuturism in Costume Design - Through April 3
Taubman Museum of Art
This amazing display at the Taubman Museum of Art features the work of Ruth E. Carter, an Academy Award winning costume designer who has created pieces for more than 60 film and television projects, including costumes for iconic films like Black Panther, Coming 2 America, Selma, and Do the Right Thing.
The special ticketed exhibition, which runs through April 3, 2022, will showcase more than 60 costumes by Carter, as well as sketches and information about the research and design process for her work as a storyteller.
Learn More: Afrofuturism in Costume Design Exhibition >
---
Visit our Calendar of Events to learn more about what's going in Virginia's Blue Ridge. You can also subscribe to our newsletter and follow us on social media to keep up with what's happening in the region.