Spring is on its way to the Roanoke Valley in Virginia's Blue Ridge! The calendar is starting to fill up with outdoor events and festivals, and it's also a busy time of year for performing arts with lots of opportunities to check out various theater productions and live music.
March is also when we have our awesome St. Patrick's Day celebrations! Did you know Roanoke was named one of The 10 Best St. Patrick's Day Cities in the United States?
As you're planning what to do this spring, check out the fun events on the calendar in Virginia's Blue Ridge and consider the region for your next vacation.
Here's a guide to 35 fun events happening this March in Virginia's Blue Ridge.
1. Casting Crowns
Salem Civic Center
March 1
One of the biggest bands in Christian music comes to the Salem Civic Center in Virginia's Blue Ridge for a stop on its Only Jesus Tour.
2. 39th Annual MDA Car Show
Berglund Center
March 1-3
Check out two full floors of vehicles and meet other automobile buffs at what has become one of the region's premier annual car shows.
3. Husband in Clover
Star City Playhouse
March 1-10 (Friday - Sunday)
The Star City Playhouse in Vinton presents a theater production of Husband in Clover, a comedy by H.C. Merivale.
4. Explore Your Limits 5K & 10K
Explore Park
March 2
Explore Your Limits features two distance options for an awesome trail run through the beautiful terrain at Explore Park in Roanoke County.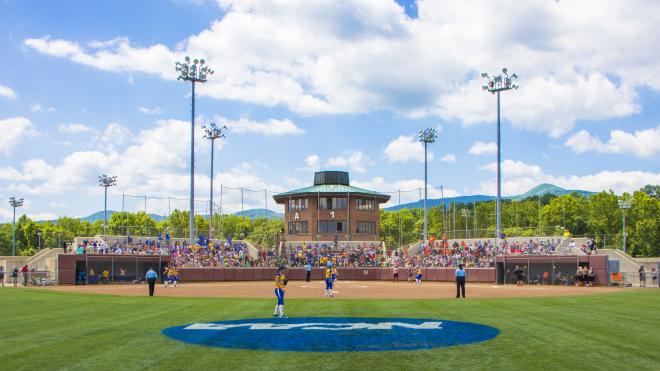 5. Mountain Mash DIII Softball Tournament
Moyer Sports Complex
March 2-3
Various softball teams from Division III colleges and universities will make their way to Virginia's Blue Ridge to compete in this two-day tournament at Salem's Moyer Sports Complex.
6. Sesame Street Live!
Berglund Center
March 2-3
The kids will be dancing, singing and laughing along with Elmo, Big Bird, Abby Cadabby and all their favorite Sesame Street characters at this live performance.
7. CANstruction SWVA
Taubman Museum of Art
March 3-17
See how canned goods are used to create massive sculptures that are incredible works of art in this unique display that benefits Feeding America Southwest Virginia to help people in our region facing hunger.
8. The Choir of Man
Berglund Center
March 6
Get ready for a night that's part party, part concert, and part pub crawl in this 90-minute show that features world-class dancing, singing, and fun.
9. Hoot & Holler: Saved!
5 Points Music Sanctuary
March 7
The popular Hoot & Holler live storytelling series is back with a show centered around stories about being Saved, including rescues, last-minute decisions, and other tales of coming back from the brink.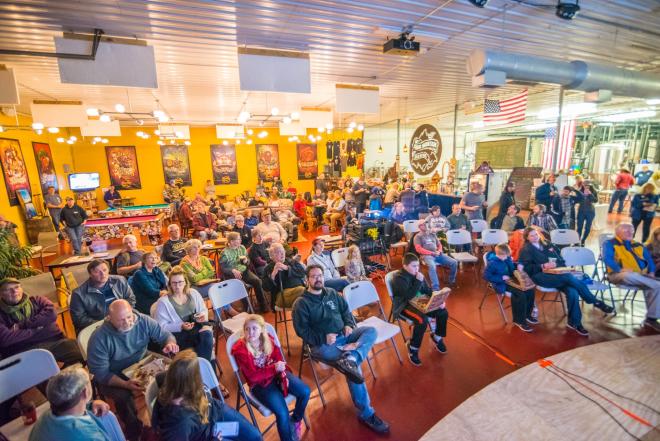 10. World Tour Paddling Film Festival
Chaos Mountain Brewing Company
March 7
The 2nd annual paddling film festival at Chaos Mountain Brewing Company in Franklin County showcases local paddling films and then transitions into a screening of paddling films and videos from around the world. Photo courtesy of Franklin County Parks & Recreation - Matt Ross
11. NCAA DIII Wrestling National Championships
Berglund Center
March 8-9
The best Division III wrestlers from around the country will compete at the NCAA Wrestling National Championships over two days at Berglund Center, which is hosting the event in partnership with Ferrum College.
12. Taps, Tunes & Tapas!
Ballast Point Brewing Company
March 8 & 22
Ballast Point Brewing Company presents its fun Taps, Tunes & Tapas series twice this month, with live music by Fabulous Dynamics on March 8 and Empty Bottles on March 22.
13. Tellico
The Spot on Kirk
March 8
Asheville based Tellico brings its authentic "Appalachia-cana" sound to The Spot on Kirk for a concert that showcases the band's new Woven Waters album.
14. Roanoke Valley Outdoor Show
Salem Civic Center
March 9-10
Find out about all the amazing ways you can engage with the outdoors in Virginia's Blue Ridge at this outdoor show that will feature local outdoor retailers, businesses, and organizations.
15. Alabama's 50th Anniversary Tour
Salem Civic Center
March 14
The Salem Civic Center is a stop on the 50th Anniversary Tour for this iconic group that has sold over 80 million albums and become the most awarded band in country music.
16. 2nd Annual Fierce Films Festival
The Spot on Kirk
March 14
Mill Mountain Zoo will present a variety of 3-15 minute short films that focus on animals, nature and conversation in this unique film festival at The Spot on Kirk.
17. Opening Weekend Trail Hike
Thomas Jefferson's Poplar Forest
March 15
Thomas Jefferson's Poplar Forest celebrates its opening for the spring season with a guided hike that makes its way through the woods and around the grounds of the former President's private retreat.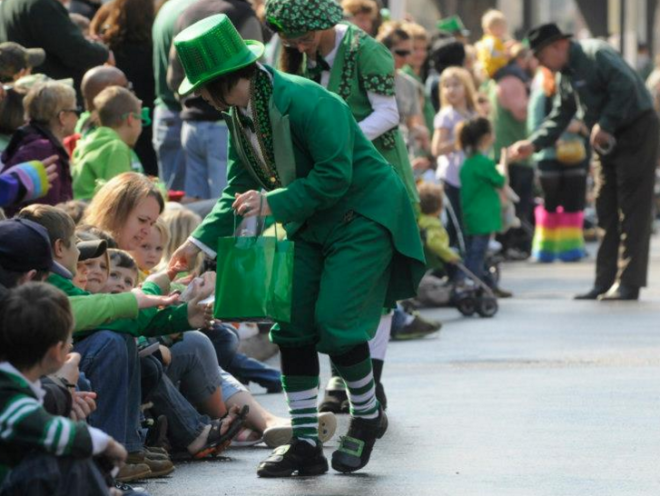 18. St. Patrick's Day Parade & Shamrock Festival
Downtown Roanoke
March 16
The St. Patrick's Day Parade is one of the region's most popular annual events and a celebration of our local Scots-Irish heritage, and it's followed by a Shamrock Festival that's a full day of fun.
19. Danú: St. Patrick's Celebration
Moss Arts Center at Virginia Tech
March 16
Celebrate St. Patrick's Weekend by taking in a concert by Danú, one of the world's leading Irish ensembles that will feel like you're being transported to the fields of Ireland.
20. Shamrock Festival Volleyball Tournament
Salem Civic Center
March 16-17
The annual Shamrock Festival Volleyball Tournament is a showcase event where top youth volleyball players throughout the East Coast come to Virginia's Blue Ridge to compete with many college coaches and recruiters in attendance.
21. Chicago The Musical
Berglund Center
March 19
It's a tale of fame, fortune, and scandal as Chicago The Musical, the Tony Award winning show comes to Virginia's Blue Ridge as part of Berglund Center's Broadway in Roanoke series.
22. Harlem Globetrotters
Berglund Center
March 20
See one of the most entertaining basketball teams in the world as you cheer on the Harlem Globetrotters and their dazzling display of dunks, dribbling, and a one-of-a-kind show. 
23. Lúnasa featuring Tim O'Brien
Jefferson Center
March 21
Lúnasa has established a reputation as a collection of some of the top musical talent from Ireland and they take the Jefferson Center stage with Grammy Award winning musician and songwriter Tim O'Brien.
24. Kazim Shrine Circus
Salem Civic Center
March 21-24
The Salem Civic Center will serve as the big top when the Kazim Shrine Circus returns to town for four days of incredible live entertainment that will take your breath away.
25. Alsarah and The Nubatones
Jefferson Center
March 22
Alsarah and The Nubatones is a Brooklyn-based group that describes its music as "East African Retro Pop," which they've performed at venues and festivals around the world.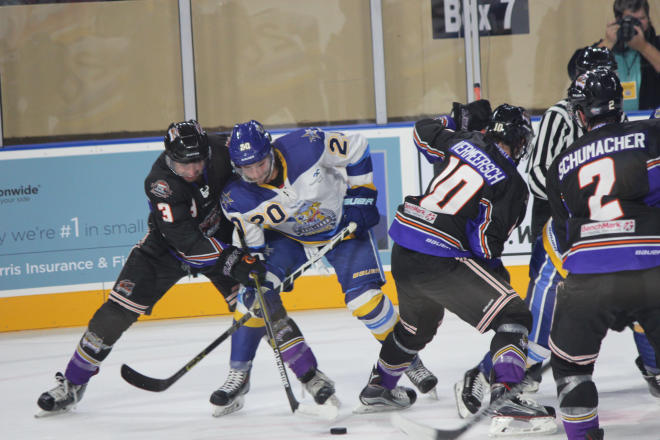 26. Roanoke Rail Yard Dawgs
Berglund Center
March 22-23, 29-30
As we reach the final stretch of the season, cheer on the Roanoke Rail Yard Dawgs as they climb the Southern Professional Hockey League standings and build momentum for a playoff run.
27. Spring Fling
Mill Mountain Zoo
March 23
Spring is in the air at Mill Mountain Zoo with its annual Spring Fling celebration that features a variety of spring-related activities, such as gardening and birding.
28. Low Country Pop-Up Dinner
Chantilly Farm
March 23
Spend a delicious evening at Chantilly Farm for its Low Country Pop-Up Dinner that will include traditional Low Country dishes prepared by Chef Ashleigh Ward and moonshine cocktails created by 5 Mile Mountain Distillery.
29. Russian Fireworks
Roanoke Symphony Orchestra - Berglund Center
March 23
Maestro David Stewart Wiley and the Roanoke Symphony Orchestra present an amazing night of storybook tales and victory as part of its Russian masterworks series.
30. Mamma Mia!
Mill Mountain Theatre
March 27 - April 14
Mamma Mia! is a story that's entertained millions for 20 years with theater and film productions, and now its the latest production by the talented cast and crew of Roanoke's Mill Mountain Theatre.
31. 49th Annual Spring Home Show
Salem Civic Center
March 29-31
Find all kinds of ideas to help with home renovations, remodeling, gardening, de-cluttering, and other DIY projects at the popular annual Spring Home Show at the Salem Civic Center.
32. Fairy Tale Character Day
Center in the Square
March 30
The kids will love getting to put on their costumes and take pictures with all their favorite fairy tale characters at this special event at Center in the Square.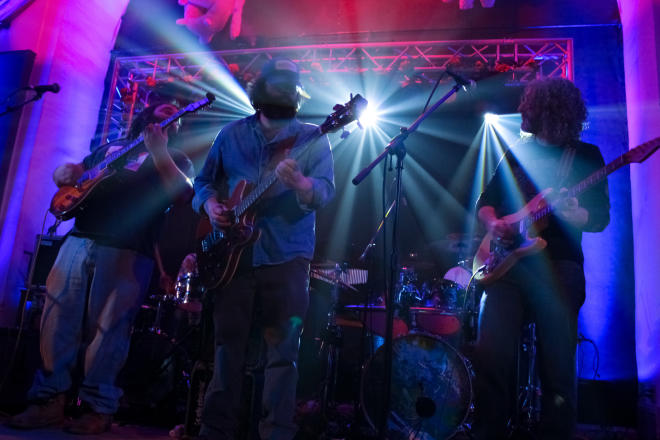 33. The Darkside Experience
5 Points Music Sanctuary
March 30
The Darkside Experience is a local band with some of the region's most talented musicians that brings the iconic music of Pink Floyd to life.
34. Repticon Roanoke
Quality Inn Roanoke Airport
March 30-31
For you reptile lovers, don't miss out on seeing unique reptile pets, supplies, merchandise, and all things reptilian at Repticon Roanoke. 
35. Virginia Iron Horses Opening Game - Indoor Football!
Berglund Center
March 31
Are you ready for some football? The Virginia Iron Horses kick off the inaugural season of the National Gridiron League with a home opener at Berglund Center against the Mississippi Mudcats.
---
Visit our Calendar of Events to learn more about what's going in Virginia's Blue Ridge. You can also subscribe to our newsletter and follow us on social media to keep up with what's happening in the region.