Spring is on its way to the Roanoke Valley in Virginia's Blue Ridge! The calendar is starting to fill up with outdoor events and festivals, and it's also a busy time of year for performing arts with lots of opportunities to check out various theater productions and live music.
As you're planning what to do this spring, check out the fun events on the calendar in Virginia's Blue Ridge and consider the region for your next vacation.
Here's a guide to 25 fun events happening this March in Virginia's Blue Ridge.
NOTE: Many events in Virginia's Blue Ridge are being canceled. We'll provide updates regarding event cancellations and postponements as we learn about them. We recommend checking specific event websites and Facebook pages for the most up-to-date information regarding any changes or cancellations.
1. Paddling Film Festival
Harvester Performance Center - March 4
World Tour Paddling Films brings its Paddling Film Festival to the Harvester Performance Center in Virginia's Blue Ridge, featuring world tour paddling films, exhibitors, gear raffles, and a fun pre-party at Twin Creeks Distillery.
Paddling Film Festival Facebook Event >
2. Roanoke Arts Pop!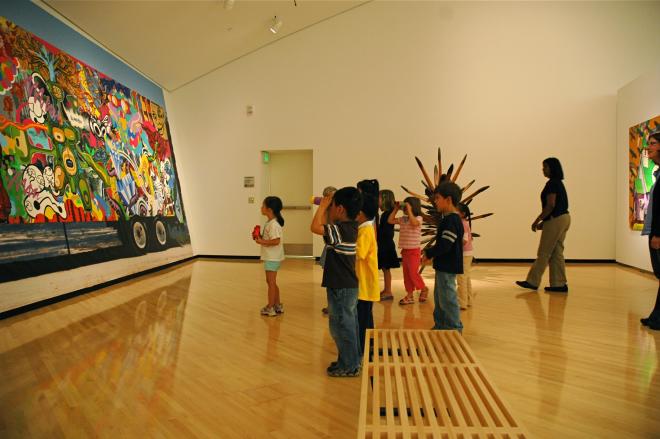 Taubman Museum of Art - March 6-8
This new winter celebration showcases the arts in Virginia's Blue Ridge! Hosted at the Taubman Museum of Art in Downtown Roanoke, more than 25 arts & cultural organizations will feature performances, demos, and hands-on activities as part of a free, family-friendly weekend.
Roanoke Arts Pop! Website >
3. 40th Annual MDA Car Show
Berglund Center - March 6-8
The 40th annual MDA Car Show at Berglund Center benefits the Muscular Dystrophy Association with a popular car show that features two full floors of classic cars and exhibits.
MDA Car Show Website >
4. Garden Bros Circus
Berglund Center - March 9
This 3-ring circus performance includes performers from over 22 countries, with dazzling spectacles of aerial displays, acrobatics, contortionists, jugglers, and more! It's a great night out for the entire family.
Garden Bros Circus Tickets >
5. Harlem Globetrotters
Berglund Center - March 9
The Harlem Globetrotters have entertained audiences around the world for the past 90 years with their incredible basketball and entertainment skills. Catch the Globetrotters in action in Virginia's Blue Ridge as part of their 2020 World Tour!
Harlem Globetrotters Tickets >
6. Southwest Virginia Ballet: Metamorphosis Movement Through Time
Berglund Center - March 12
The Southwest Virginia Ballet will explore the relationship of music, dance, and art as they evolved during the Renaissance period of the 20th century with this special performance at the Berglund Center on March 12.
Metamorphosis Performance Information >
7. St. Patrick's Day Parade & Festival - CANCELED
Salem Farmers Market - March 13
Downtown Salem will host a fun, family-friendly St. Patrick's celebration with a parade down Main Street, followed by a festival that will include treats, activities, music, and beverages at the Salem Farmers Market.
St. Patrick's Parade Event Information >
8. Freedom First St. Patrick's Day Parade & Shamrock Festival - CANCELED
Downtown Roanoke - March 14
The St. Patrick's Day Parade & Shamrock Festival has been recognized as one of the best St. Patrick's celebrations in the United States. Kick things off with the parade and then spend the afternoon at the Shamrock Festival, which features live music and adult beverages, as well as a kids zone with free activities for the kids.
St. Patrick's Day Parade & Shamrock Festival Website >
9. Blues Beatles
5 Points Music Sanctuary - March 14
The Blues Beatles are a Brazilian blues band who remix classic songs by The Beatles with their own unique vibe. Live performances by the group are known to incorporate the authentic sound of The Beatles while also blending in improvisational solos and traditional elements of the blues.
Blues Beatles Tickets >
10. Opening Day at Thomas Jefferson's Poplar Forest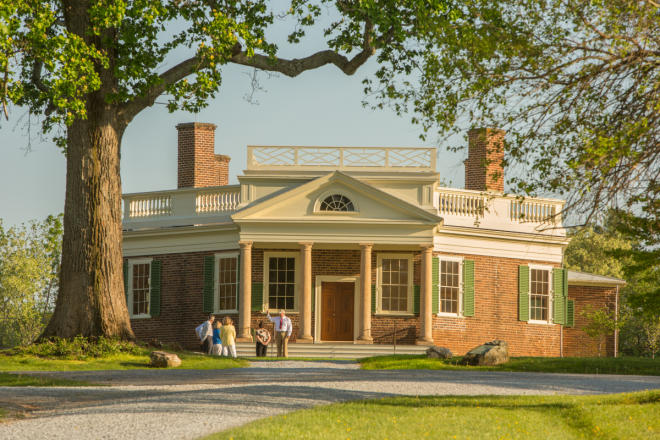 Thomas Jefferson's Poplar Forest - March 15
Thomas Jefferson's Poplar Forest celebrates the re-opening of its season when it's open daily on March 15, and it's a great opportunity to experience the former president's private retreat. Admission includes a guided house tour and self-guided exploration of the exhibits on the grounds.
Opening Day at Poplar Forest >
11. Finding Neverland - CANCELED
Moss Arts Center at Virginia Tech - March 18
Get lost in the magical world of Neverland with this theatre performance that's based on Finding Neverland, the Academy Award winning film. It tells the story behind the creation of Peter Pan and the inspiration that playwright J.M. Barrie found in his relationship with a widowed young mother and her four young sons.
Finding Neverland Tickets >
12. STOMP - CANCELED
Berglund Center - March 18
The iconic sounds of STOMP will fill the Berglund Center as this highly acclaimed show comes to Virginia's Blue Ridge on March 18! It's an incredible act that uses everything but conventional percussion instruments for an unbelievable display of music and art.
STOMP Tickets >
13. Once - CANCELED
Berglund Center - March 19
The winner of multiple Tony Awards, ONCE tells the story of an Irish street musician and his relationship with a woman who takes an interest in his songs, revealing the incredible power of love and music.
Once Tickets >
14. Kazim Shrine Circus - POSTPONED
Salem Civic Center - March 19-22
The 62nd annual Kazim Shrine Circus returns home for four days of exciting performances at the Salem Civic Center! Make memories while watching amazing stunts and displays and enjoying all the classic circus traditions.
Kazim Shrine Circus Facebook Page >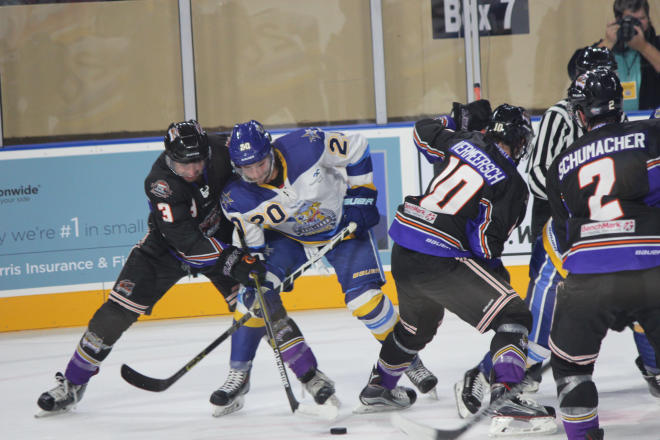 Berglund Center - March 19-21 & 27-28
Cheer on the Roanoke Rail Yard Dawgs hockey team as they look to finish strong in the final weeks of the season! There are various themed nights during the team's home games this month, including Peanuts Night on March 28 when you can bring your dog to the game!
Roanoke Rail Yard Dawgs Tickets > 
16. Orvis Down the Hatch Festival - CANCELED
Elmwood Park - March 21
The Orvis Down the Hatch Festival is a free event in Elmwood Park that will feature an afternoon of food & craft beer, live music, outdoor exhibitors, and a special Orvis Fly-Fishing Guide Olympics, where you'll get to see fly-fishing guides show off their skills.
Orvis Down the Hatch Festival Website >
17. Spring Fling - CANCELED
Mill Mountain Zoo - March 21
Mill Mountain Zoo celebrates the arrival of spring with its fun Spring Fling event, which includes activities related to gardening, birding, and other fun things related to the season, as well as the opportunity to see all the animals at the zoo.
Events at Mill Mountain Zoo >
18. Bela Fleck & The Flecktones - POSTPONED
Jefferson Center - March 22
Bela Fleck and The Flecktones are back together on tour with its original members for the first time in nearly two decades, featuring the music that brings together elements of folk, bluegrass, jazz, and classical, as well as extraordinary banjo playing.
Bela Fleck & The Flecktones Tickets >
19. Dreamgirls - POSTPONED
Mill Mountain Theatre - March 25 - April 11
Dreamgirls is the latest production by Roanoke's popular Mill Mountain Theatre, and it's a musical about The Dreamettes, an all-girl Motown group from Chicago, and their rise to stardom.
Dreamgirls Tickets >
20. Blue Man Group - POSTPONED 
Berglund Center - March 26
Prepare for incredible drumming and colorful moments of creativity that can be expected in any performance by the Blue Man Group, which has entertained more than 35 million people in its various tours and shows around the globe.
Blue Man Group Tickets >
21. Stefon Harris & Blackout - POSTPONED
Jefferson Center - March 27
Stefon Harris is a Grammy nominated jazz musician who specializes in playing the vibraphone. His performances will be part of the Jefferson Center's Jazz Club series of concerts.
Stefon Harris & Blackout Tickets >
22. Grandin Chillage Kick-Off - CANCELED
Old Mick-or-Mack - March 27
The popular Grandin Chillage block party series kicks off the season with a special concert by The Jared Stout Band, as well as great craft beverages and local food, and all the local community you can always expect as part of any experience in Grandin Village.
Grandin Chillage Facebook Event >
23. 50th Annual Spring Home Show - CANCELED
Salem Civic Center - March 27-29
Get great tips for planning your garden, home remodeling and renovation projects, and consult the experts in landscaping, design, and home improvement at the 50th annual Spring Home Show at the Salem Civic Center.
Spring Home Show Website >
24. 3rd Annual Fierce Films Festival - POSTPONED
The Spot on Kirk - March 29
Mill Mountain Zoo and The Spot on Kirk present the 3rd annual Fierce Films Festival, which features locally-produced short films about animals, nature and conservation.
Fierce Films Festival Facebook Event >
25. Roanoke Symphony Orchestra: Transcendent Mozart - POSTPONED
Jefferson Center - March 29
The Roanoke Symphony Orchestra will present works by Mozart, including "Ave Verum Corpus," "A Little Night Music," and "Requiem" in this special concert at the Jefferson Center.
Transcendent Mozart Tickets >
---
Visit our Calendar of Events to learn more about what's going in Virginia's Blue Ridge. You can also subscribe to our newsletter and follow us on social media to keep up with what's happening in the region.