November is a busy time for special events in the Roanoke Valley in Virginia's Blue Ridge Mountains. As we transition from fall into the holiday season, there are various festivals, celebrations, performances and sporting events.
You'll find a variety of great live music and theatre shows throughout the region this month, with many local performing arts organizations offering productions, as well as the schedules being packed at the major music venues in Virginia's Blue Ridge.
Here's a preview of 50 fun events to check out this November in Virginia's Blue Ridge! 
1. Virginia Tech Ice Hockey
Lancerlot Sports Complex
November 1, 15, 17
Cheer on the Hokies as they take the ice at the Lancerlot Sports Complex in Vinton with three home games this month!
2. Harvest Time
Booker T. Washington National Monument
November 2
With costumed demonstrations and living history exhibits, Harvest Time is a great opportunity to learn about what life was like at this 19th century slave-holding tobacco plantation that was the birthplace of Booker T. Washington.
3. Smith Mountain Lake Chili Festival
Bridgewater Plaza
November 2
See who will earn the title of "Best Chili," "People's Choice," and "Showmanship" at this popular, family-friendly competitive chili cookoff at Smith Mountain Lake's Bridgewater Plaza.
4. Franklin County CX - VACX
Franklin County Recreation Park
November 2
Presented by the Blue Ridge Cycling Association and Virginia Tech Club Cycling, there will be multiple categories of cyclocross racing for a great day of fun at the Franklin County Recreation Park.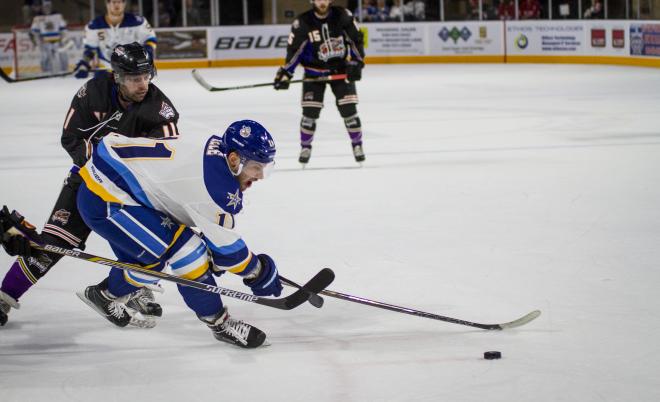 5. Roanoke Rail Yard Dawgs
Berglund Center
November 2, 8, 22, 30
The Roanoke Rail Yard Dawgs will look to carry the momentum of last season's success into the 2019-20 campaign with many new faces. Don't miss the Dawgs in action for four home games this November!
6. Starr Hill Fall Fest '19
Starr Hill Pilot Brewery & Side Stage
November 2
Starr Hill is celebrating the fall season with a festival that will include a new beer release, live music, great food, and lots of fall fun-tivities.
7. Spring Hollow Exploration
Spring Hollow Reservoir
November 2
This special 5 mile guided hike will provide the opportunity to explore the Spring Hollow Reservoir, which is typically closed to the public but open for this special event organized by Roanoke County Parks, Recreation & Tourism in partnership with the Western Virginia Water Authority.
8. So You Think You Can Dance LIVE! 2019 Tour
Salem Civic Center
November 4
See the top 10 finalists from Season 16 of the Emmy Award winning So You Think You Can Dance in action with this live performance at the Salem Civic Center.
9. Russian Ballet Theatre - Swan Lake
Jefferson Center
November 5
The timeless story of "Swan Lake" and the tragic tale of Prince Siegfried and Odette, the Swan Princess, will be presented by the Russian Ballet Theatre at the Jefferson Center.
10. Slayer with Primus, Ministry, Phillip Anselmo & The Illegals
Salem Civic Center
November 5
Get ready to rock at the Salem Civic Center as the iconic band Slayer gives one of its last concerts on its Final World Tour, which concludes at the end of this month.
11. Walks by Water
Various Locations
Every Tuesday
Enjoy the beauty of Franklin County by taking part in the Walks by Water series of guided hikes, which are hosted by Franklin County Parks & Recreation and take place every Tuesday in November in various locations - 11/5: Rock Castle Gorge | 11/12: Jamison Mill/Philpott Lake | 11/19: Dogwood Glen Trail | 11/26: Smith Mountain Lake Community Park  
12. Beautiful: The Carole King Musical
Berglund Center
November 6
Learn the story of Carole King and the life journey that led to her becoming one of the most successful songwriters and recording artists in music history.
13. The Wood Brothers
Jefferson Center
November 7
Off the success of their Grammy nominated album, One Drop of Truth, The Wood Brothers continue to lead the way as one of the nation's best bands in Americana music.
14. Every Brilliant Thing
Mill Mountain Theatre
November 7-10
This unique Mill Mountain Theatre production is a 1-person show that's part comedy and part drama that focuses on a son's relationship with his mother and her struggle with mental health.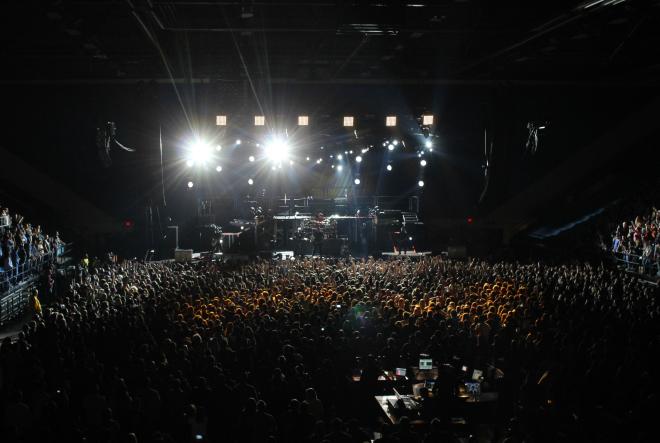 15. Chris Janson
Salem Civic Center
November 8
With hits like "Buy Me a Boat," "Fix a Drink," and "Drunk Girl," Chris Janson is a platinum selling artist and one of the biggest names in country music. This month, he performs at the Salem Civic Center as part of his Real Friends tour and this show will include Clare Dunn as a special guest.
 
16. Stocked Market
Berglund Center
November 8-10
The holiday shopping season begins with the annual Stocked Market, the Junior League of Roanoke Valley's holiday market featuring over 100 vendors from around the country.
17. Virginia's Veterans Parade
Downtown Roanoke
November 9
Show your patriotism and support as we honor our military service professional with Virginia's Veterans Parade in downtown Roanoke.
18. Military Appreciation Day
Virginia Museum of Transportation
November 9
The Virginia Museum of Transportation in downtown Roanoke is honoring our nation's heroes by offering free admission to veterans, active duty military, and museum members, and a special day of programming that will include unique military-related activities and displays.
19. Holiday Open House & 20 Year Anniversary
Black Dog Salvage
November 9
Black Dog Salvage has a full day and evening of fun planned for its Holiday Open House and 20th anniversary celebration! There will be special tours, food & drink, live music, family photos, and lots of opportunities for holiday shopping.
20. 2019 Tweed Ride
Town of Vinton
November 9
Put on your best threads and enjoy a bicycle ride that will include historical sites and scenic views in the Town of Vinton, as well as post-ride beer and fun at Twin Creeks Brewing Company.
21. Songwriters in the Round
Grandin Theatre
November 9
Don't miss the first live music concert at The Grandin Theatre in nearly 25 years, as local singers & songwriters will present a special show where they perform their songs while also discussing the thoughts and inspiration behind the music.
22. Harvest Soup & Wine Festival
AmRhein's Wine Cellars
November 9-10
What better way to celebrate fall than enjoying gourmet soups paired with local wines while listening to great live music?!
23. REO Speedwagon
Berglund Center
November 12
Sing along with favorites like "Can't Fight This Feeling" and "Keep On Loving You" as the iconic REO Speedwagon performs at Berglund Center in Virginia's Blue Ridge.
24. Ruben Studdard sings Luther Vandross
Jefferson Center
November 12
As one of the first winners of American Idol, Ruben Studdard was regarded by many as the "Next Luther." Now, Studdard provides a vocal tribute to the legendary Luther Vandross with a tour where he sings many of Vandross' timeless classics.
25. Mandolin Orange with Sunny War
Salem Civic Center
November 13
Don't wait to get tickets for Mandolin Orange & Sunny War as many performances on this international tour have sold out! It's a great chance to see one of the hottest bluegrass & folk inspired acts in the country.
26. Cirque du Soleil - Axel
Berglund Center
November 14-17
Cirque du Soleil always provides a mesmerizing experience and this promises to be a spectacular show that combines world-class ice skating with Cirque's signature acrobatics.
27. Fantastically Frozen
Kids Square Children's Museum
November 15
If your kids aren't already excited about the upcoming release of Frozen 2, they definitely will be after attending the night of frozen fun at the Kids Square Children's Museum.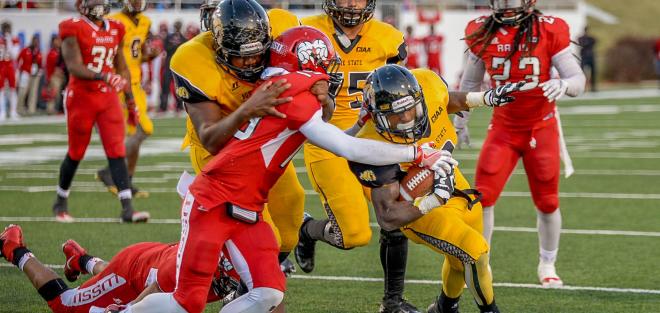 28. CIAA Football Championship
Salem Stadium
November 16
A champion will be crowned on November 16 at Salem Football Stadium as the Central Intercollegiate Athletic Association's 2019 Football Championship game takes place and the winner earns the right to represent the conference in the NCAA Championship.
29. Thomas Jefferson Wine Festival
Thomas Jefferson's Poplar Forest
November 16
Sample wines from more than a dozen of Virginia's best wineries while touring the grounds of Thomas Jefferson's beautiful Poplar Forest estate.
30. Alice Cooper
Berglund Center
November 16
At age 71 and having a music career spanning the past five decades, Alice Cooper is still going strong and touring, including a stop on November 16 at Berglund Center.
31. Roanoke Cranksgiving 2019
Downshift - Coffee, Bikes, Beer
November 16
Join the fun of a Crankgiving event, which is a national food drive on two wheels that's part bicycle ride, part food drive, and part scavenger hunt!
32. Virginia Tech Science Festival
Moss Arts Center & Newman Library
November 16
Learn how science has an impact on nearly every aspect of our daily lives at this family-friendly festival that will offer interactive exhibits and demonstrations, as well as the opportunity to meet scientists and researchers from various fields of expertise.
33. Roanoke Symphony Orchestra - Mozart & Strauss Celebration
Jefferson Center
November 16-17
The Roanoke Symphony Orchestra presents two concerts at the Jefferson Center that showcases the music of Mozart and Richard Strauss.
34. Franklin County Gravel Gran Fondo
Chaos Mountain Brewing Co.
November 17
The Franklin County Gravel Gran Fondo will feature both a 33 mile and 62 mile options for a scenic ride through one of the most beautiful regions on the East Coast for mountain biking & cycling.
35. Hollins World Music Ensemble
Hollins University
November 17
Enjoy sounds and musical influences from around the world in this special concert in duPont Chapel at Hollins University.
36. CIAA Volleyball Championship
Salem Civic Center
November 22 & 24
The top four volleyball teams in the Central Intercollegiate Athletic Association will square off at the Salem Civic Center to see who will win the conference title and advance to the NCAA Tournament.
37. Joey Alexander Trio
Jefferson Center
November 22
As one of the brightest young stars in jazz music, Joey Alexander had already recorded two Grammy nominated albums by the age of 14. See the talented pianist in concert on November 22 at the Jefferson Center.
38. RIOT Rooster Indie Craft Fair 2019
Virginia Museum of Transportation
November 22
See an amazing assortment of handmade goods and crafts in what promises to be a holiday shopping extravaganza at the Virginia Museum of Transportation.
39. Star City Half Marathon & 10K
Downtown Roanoke
November 23
Run through the Star City with a route that provides a tour of Roanoke and a taste of Roanoke as part of the post-race party!
40. Crooked Road 24 Hour Ultra
Waid Park
November 23
It's 24 hours of fun at the 9th annual Crooked Road 24 Hour Ultra at Waid Park in Franklin County. Run some, walk some, sleep some, sit some, talk some, eat some, and repeat.
41. Grandin Village Holiday Children's Parade & Mini Float Contest
Grandin Village
November 23
Grandin Village kicks off the holiday parade season in Virginia's Blue Ridge with its special parade and mini parade float contest, which is followed by a fun parade after party.
42. Monster Indoor Holiday Flea Market
Berglund Center
November 23
Pick up all kinds of great holiday gifts for friends and family at this holiday flea market that will include over 200 booths!
43. Moscow Ballet - Great Russian Nutcracker
Jefferson Center
November 27
With exceptional performing artists and dancers, stunning costumes, and amazing set designs, the Moscow Ballet presents the story of the Great Russian Nutcracker in a magical night at the Jefferson Center.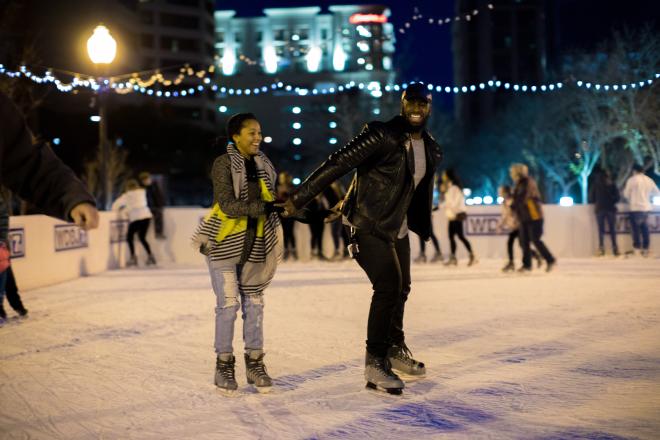 44. Opening Day: Elmwood on Ice
Elmwood Park
November 27
Lace up the skates and have some fun in the park with the return of ice skating in Elmwood Park in Downtown Roanoke. Opening day for ice skating is November 27 and it goes through the holiday season.
45. Atlantic Union Drumstick DASH Family 5k Walk & Run
Downtown Roanoke
November 28
Roanoke's biggest annual family reunion takes place on Thanksgiving morning with the hugely popular Drumstick Dash 5K Walk & Run in Downtown Roanoke. All proceeds benefit the Roanoke Rescue Mission.
46. Mannheim Steamroller
Berglund Center
November 29
Is it a true Christmas playlist if it doesn't include at least one song by Mannheim Steamroller? The iconic group includes a stop in Roanoke at Berglund Center as part of its 35th Anniversary 2019 Christmas Tour.
47. Roanoke Valley Mineral & Gem Show
Salem Civic Center
November 29 - December 1
If you're interested in geology, gems, minerals and jewelry, the Roanoke Valley Mineral & Gem Show is a 3-day event at the Salem Civic Center that features unique mineral specimens and displays, along with jewelry and the opportunity to meet other enthusiasts.
48. Illuminights
Explore Park
November 29 - January 1 | Select Dates
This special new holiday light event at Roanoke County's Explore Park will provide visitors the opportunity to walk through an amazing display of over 500,000 lights along the half-mile wooded path that celebrates the sights and sounds of the season.
49. Olde Salem Brewing Bash
Olde Salem Brewing Company
November 30
Happy 2nd Anniversary to Olde Salem Brewing Company in Downtown Salem, which is celebrating the occasion with a special day of live music, food, and special beer releases.
50. Darkside Experience
5 Points Music Sanctuary
November 30
The Darkside Experience brings the music of Pink Floyd to life with a special light show and music at 5 Points Music Sanctuary.
---
Visit our Calendar for a complete list of upcoming events. You can also check out the page on Featured Exhibits to see what's on display at local art museums and galleries in the region.
For more info on things to do on the area, sign up to receive our monthly e-newsletter and connect with us on social media.