Join the fun of 4th of July fireworks and related Independence Day special events and celebrations throughout the Roanoke Valley in Virginia's Blue Ridge Mountains.
With July 4th being on a Sunday this year, you can make it a full weekend of Independence Day fun in Virginia's Blue Ridge. There are multiple days of fireworks shows, patriotic events, and family-friendly festivals, carnivals, and fairs that are great for a summer vacation.
The following is a guide to 4th of July fireworks events and other celebrations for 2022 in Virginia's Blue Ridge.
---
NOTE: All times and events are subject to change, particularly as it relates to cancellations or postponements due to weather. We will try to keep this list as up-to-date as possible, but we recommend checking the event websites and social media pages for the most current info.
---
Fireworks & Celebrations
Franklin County High School
The annual Independence Day celebration for the Town of Rocky Mount and Franklin County takes place at the football stadium at Franklin County High School. There are a variety of activities and a family-friendly atmosphere, including live music, crafts, games, great food, raffles, and a fireworks show.
Independence Festival Website >
Mountain Lake Lodge
Visitors are encouraged to bring their own chairs and picnic blankets for a celebration and fireworks show at Mountain Lake Lodge. There will be a BBQ meal available for purchase beginning at 5:00 p.m., followed by live music by Blue Mule from 6:30 to 9:00 p.m. The fireworks are scheduled to begin at 9:30 p.m.
Wilderness Adventure at Eagle Landing
As part of its Summer Music Series, Wilderness Adventure at Eagle Landing will host a concert by The Kind, a Blacksburg based folk-rock band, on July 2, and the event will also feature a fireworks display. You can even turn it into a full weekend getaway and enjoy onsite camping, great dining, and access to lots of great outdoor activities, including zip-lining, tubing, hiking, and more.
Wilderness Adventure at Eagle Landing Website >
Elmwood Park & Rivers Edge Park
The Freedom First Festival in Downtown Roanoke's Elmwood Park will be a great event where the entire family can celebrate. This free festival will feature lots of kid-friendly activities, such as inflatables, a rock wall, cornhole tournament, lawn games, and more. And there will also be live music, a beer garden, and local food trucks until 4:00 p.m.
Following the festival, there will be a special concert in Elmwood Park that begins at 6:00 p.m., and the show will be headlined by 90s rock band Sugar Ray. Tickets start at $25 and kids 12 & under are free.
And the night concludes with the City of Roanoke's free fireworks show, which will take place above River's Edge Park. The 15-minute show is scheduled to begin at 9:30 p.m.
Freedom First Festival Website > 
Downtown Buchanan
Set up your chairs along the charming Main Street of the Town of Buchanan and be part of the 68th annual Independence Day Parade. You'll see festive fire trucks, floats, marching units, and other organizations that come together to celebrate our nation's independence. Following the parade, make your way to the nearby Buchanan Town Park for the Community Carnival.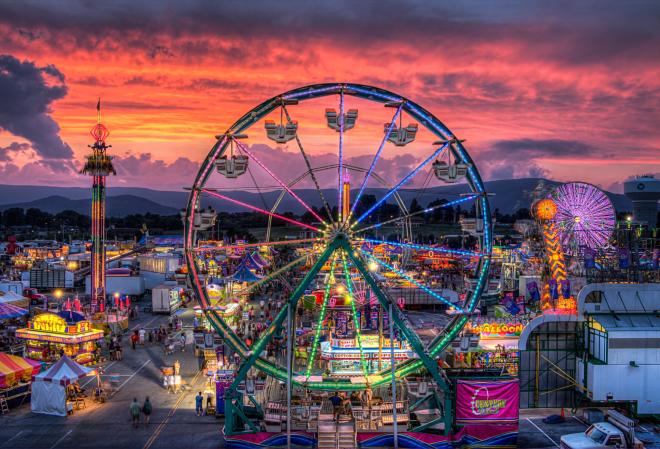 Salem Civic Center
Watching the fireworks light up the sky over the Salem Fair is one of the best ways to celebrate Independence Day in Virginia's Blue Ridge. The fair will be open, featuring all its signature games, entertainment, and delicious food, and the July 4 schedule includes live music by Cimmaron at 6:30 and 8:30, followed by a fireworks show at 9:30 p.m.
Vinton War Memorial
Kick off your holiday festivities with a 4-mile run and show your support for the Boys & Girls Clubs of Southwest Virginia. The run begins and ends at the Vinton War Memorial and proceeds help provide finances that service summer camps and after-school programs for disadvantaged youth in our region.
Big Lick Brewing Company
Join the party at Big Lick Brewing Company in Downtown Roanoke for their annual Independence Day Celebration of everything red, white, and brew! Lazy Bulldog Food Truck will be serving food, including their delicious burgers, and there will also be live music by Mason Creek from 1:00 to 4:00 p.m.
Big Lick Independence Day Celebration Info >
Town of Buchanan
The Buchanan Community Carnival began in 1953 and continues today as one of the signature events of the summer in Botetourt County. On July 4, the carnival will open (around 6:00 p.m.) after the town's Independence Day Parade and you can enjoy a fun night of games, great food, and entertainment, which will conclude with a fireworks show at approximately 10:00 p.m.
Buchanan Community Carnival Website > 
Thomas Jefferson's Poplar Forest
Celebrate the anniversary of the signing of the Declaration of Independence by visiting the retreat of the author of the iconic document. Thomas Jefferson's Poplar Forest will showcase a day of fun activities and colonial style entertainment, including demonstrations by local artisans and craftspeople, pony rides, archaeological displays, and more.
Poplar Forest Independence Day Celebration Info >
Vinton War Memorial
The annual 4th of July Celebration in the Town of Vinton takes place on the lawn of the Vinton War Memorial. This year's event is from 7:00 to 10:00 p.m. and will feature music by DJ Flex, as well as food and refreshments available for purchase. The celebration will conclude with a fireworks show.
Vinton 4th of July Celebration Info >
---
Other Events over Independence Day Weekend in Virginia's Blue Ridge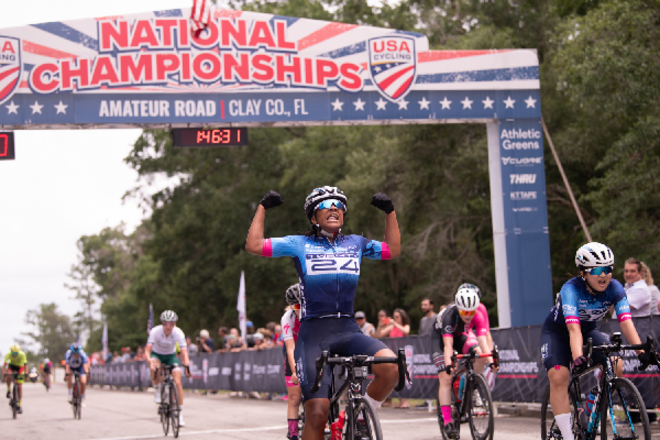 Independence Day Weekend is a great time for a summer getaway to Virginia's Blue Ridge. In addition to the fireworks displays and celebrations, there are lots of other fun events on the calendar that you can also check out in the region. 
The following is a list of other events and things to do over the holiday weekend.
Cycling photo courtesy of USA Cycling | Weldon Weaver
---
For a complete list of upcoming events in Virginia's Blue Ridge, visit our main Calendar of Events.
You can also learn more about fun things to do in the region by following us on social media and signing up to receive our free e-newsletter.