The heat is on and the water's cool. Join us for a weekend at Smith Mountain Lake in Virginia's Blue Ridge!
Smith Mountain Lake is a man-made body of water with 500 miles of shoreline crossing into three counties. The maximum depth is 250 feet, but there are plenty of shallow areas in some of the coves and near Smith Mountain Lake State Park & Smith Mountain Lake Community Park (who loves a beach?!).
SML (as we affectionately call it) is a great place to see both on-the-water sunrises and sunsets. The days are easy. You should be here.
Plan your SML escape with some of our fun ideas below. See you soon at the "Jewel of the Blue Ridge."
NOTE - This post was last updated in June 2021.
Water Activities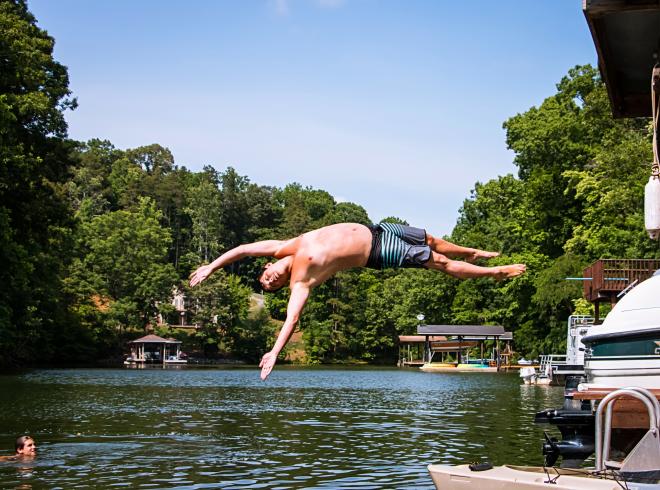 Chill out with some H2O time. Believe it or not, there's more than one way to get wet and love the water at SML. Here are a few of our favorites.
>> 7 Ways to get on the Water at Smith Mountain Lake 
Land Activities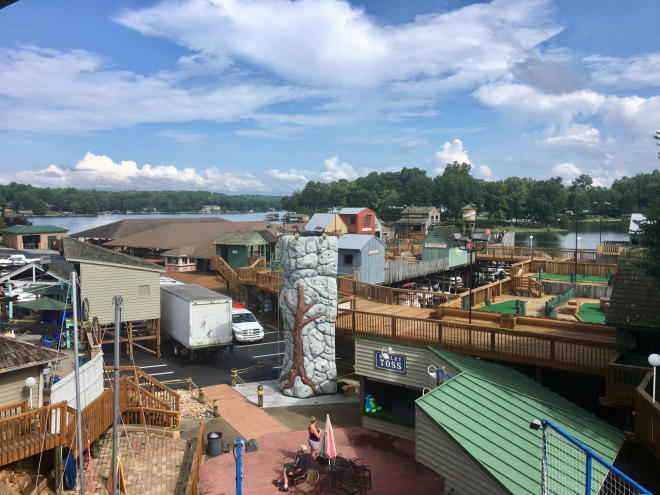 Not everyone soaks up the sun on the water. Some of us prefer to keep our feet on the ground. For us, there are also plenty of options in the immediate SML area.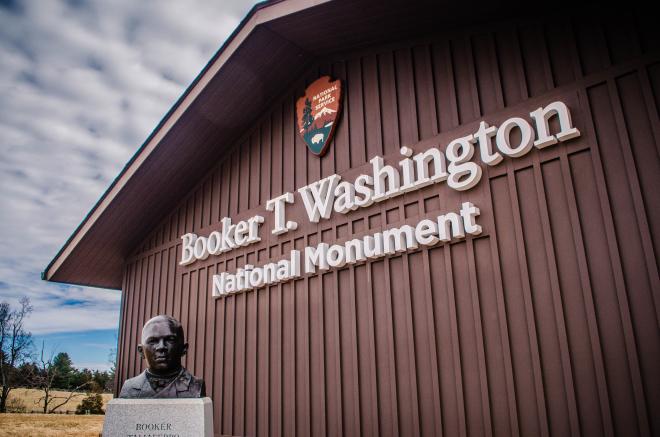 >> Rainy Day Fun at Smith Mountain Lake
Food & Drink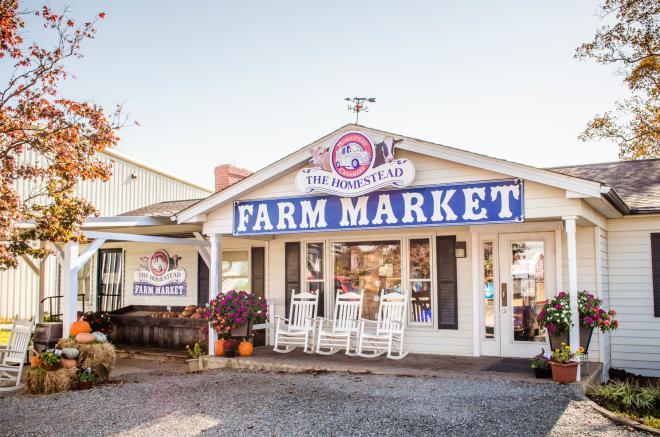 Everyone needs a great meal, a sweet treat, or even a fine adult beverage. Indulge your getaway whims for all of those at these fine establishments.
Lodging Options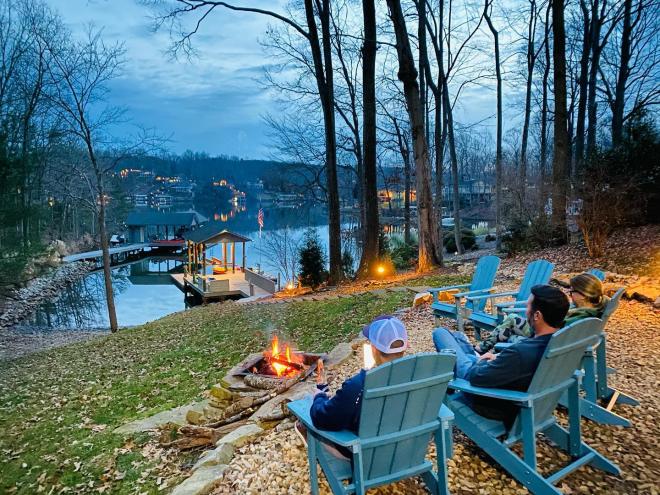 The fun is more than a day can withstand, so you'll want to secure accommodations for a night, two, or maybe even three or more. With the variety of lodging around SML, you can plan multiple getaways to take advantage of all the opportunities.
Photo courtesy of Instagram User @jennnowalk
>> Accommodations at Smith Mountain Lake
---
So what's holding you back from a Smith Mountain Lake getaway? It can't be the lack of ways to spend your time because we've given you more than a dozen. Come on down. You'll never want to leave.
Don't forget to use the #Trailsetter hashtag on social media in all your adventures!