Sunflowers have always been showstoppers. Synonymous with happiness, their yellow faces are a delightfully cheery presence to those who gaze upon them. And fields full of them? Well that's akin to heaven, and we happen to have a sunflower destination all our own in Virginia's Blue Ridge.
Beaver Dam Farm is a 1920s dairy farm in Buchanan, Virginia. Since 2016 the farmers have graciously opened their 20-acre black oil sunflower fields at the end of each summer for Sunflower Festival weekends.
A stunning focal point for landscape photographers and a breathtaking backdrop for portrait photographers, a sunflower field seems to bring out the shutterbug in us all. But don't stop at just the click of your camera app; there's much to see, do, and experience at the Beaver Dam Sunflower Festival.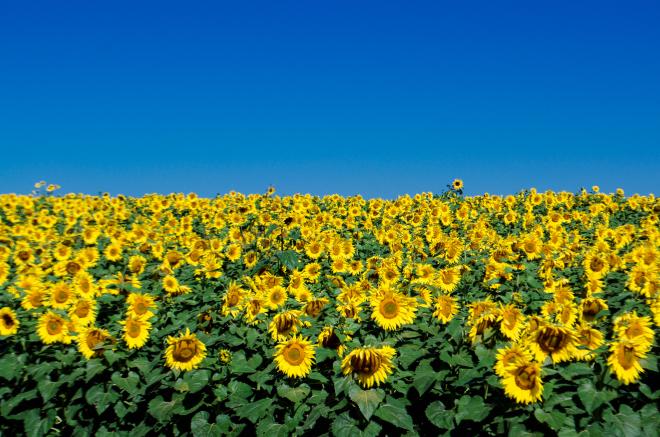 Festival Details
2019 Beaver Dam Farm Sunflower Festival
Dates: September 7-8 & 14-15
Times: 10:00 a.m. - 5:00 p.m. | Each Day
Note: Special Events & Activities on Other Dates
Location: Beaver Dam Farm
170 Wheatland Road
Buchanan, VA 24066
Beaver Dam Farm Website
Facebook | Instagram
What to Expect
Beaver Dam Farm will host the Sunflower Festival September 7-8 and 14-15 from 10 a.m. to 5 p.m. each day. People come from hundreds of miles around to mingle with these beauties, but there are three sweet opportunities available each year during the non-festival days (the weekdays) to better accommodate some folks.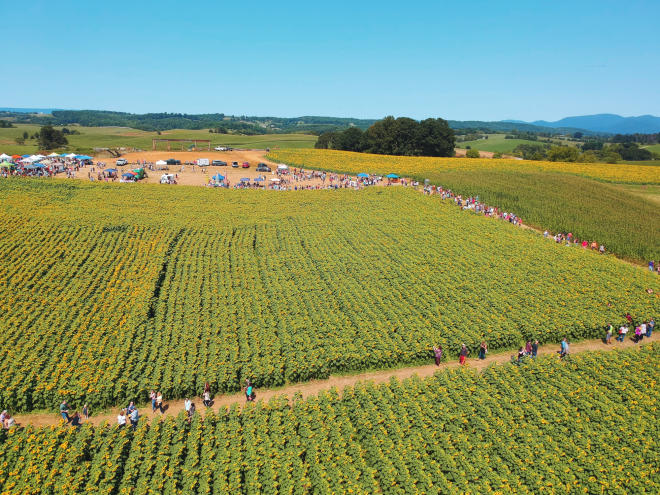 Senior Citizen Day is one day set aside for senior citizens to enjoy the sunflower fields without a crowd. Retirement communities and nursing homes bus in their residents for the treat of hayrides and animal interaction. Special Needs Day offers the same experience for both children and adults with special needs. "They can visit and have all the room they need for wheelchairs, walkers, strollers, and feet to get around," and that is a wonderful thing indeed.
Finally, the tiniest among us have their own day, too. During the Preschool Fun Day groups of  three- and four-year-olds squeal with delight as they enjoy their very own hayrides, pet the farm animals, and wander through the towering sunflowers.
Offered twice is Sunflowers at Sunset, a "dinner in the field" experience whereby attendees dine by candlelight under a tent in the sunflower field. Meander the field 30 minutes prior to the 6:00 p.m. dinner and then settle in for a four-course delight. Tickets for both nights are limited to 80 guests.
Dinner Reservations: Tuesday Night (9/10) | Friday Night (9/13)
More than 45 arts and crafts vendors bring their wares to the field each year, and one of this year's vendors is a 10-year-old offering hand-painted barn quilts. You'll find so many sunflower themed items and artisan wares available for purchase, from jewelry and paintings to handmade wooden toys and furniture. 
More than 20 food vendors attend the festival as well. From our favorite ice cream (looking at you, Homestead Creamery!) to wonderful BBQ, donuts, kettle corn, and even Chick-fil-A, you won't go hungry.  
Goat yoga, anyone? Head to the fields bright and early for a walk through the sunflowers before your hour-long yoga session begins OR choose the sunset version.
Yoga Details: Morning Session (9/3) | Sunset Session (9/3)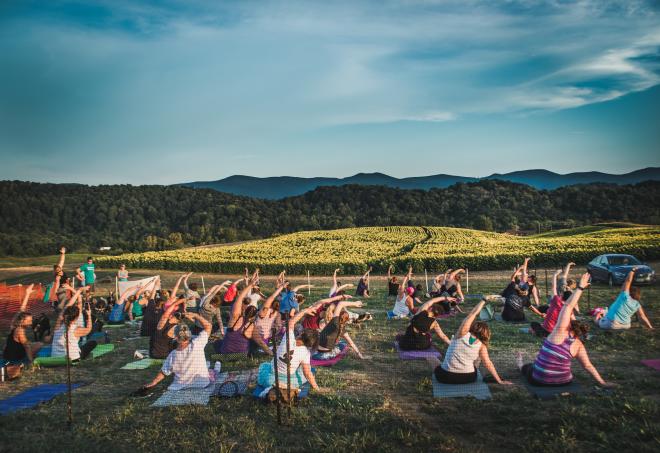 NEW this Year
TWO Little Miss Sunflower Pageants will be held – one each Saturday of the festival – ultimately crowning TWO winners from each age group (3-5, 6-8, and 9-11). Winners will be chosen based on poise, outfit, and how well they speak (contestants will be asked to state their name and say what they like most about the festival and their sunflower outfit). Watch the Beaver Dam Farm Sunflowers Facebook page for further details.
Paint Night promises to be a sell-out for sure. Bring a friend to paint sunflowers while the sun sets. Limited to 25 attendees.
Paint Night Reservations (9/5) >
Betcha Didn't Know
You can plant your own plot of Beaver Dam Farm sunflowers or buy a 20lb. bag of their seed from nearby Ikenberry Orchard in Daleville for your birdfeeder.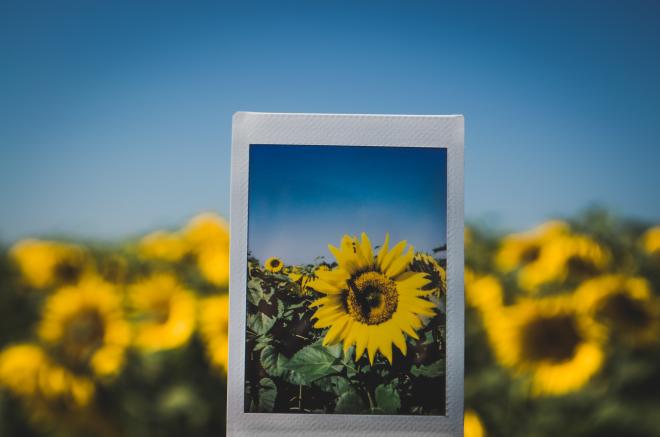 Photography
As mentioned above, sunflowers beg to be photographed and many people want to be photographed among them. However, spending too much time or setting up a styled shoot may detract from the experiences of others who attend the festival. Photographers who would like to host a photo shoot in the sunflower field should email Candace Monaghan at BeaverDamSunflowers@gmail.com for additional details and to book a spot. The access fee is $50 for four hours and $100 for eight hours.
Also, don't forget to take a photo with the #Lovework and share it via your preferred social media platform. Tagging @visitvbr is also highly encouraged. :)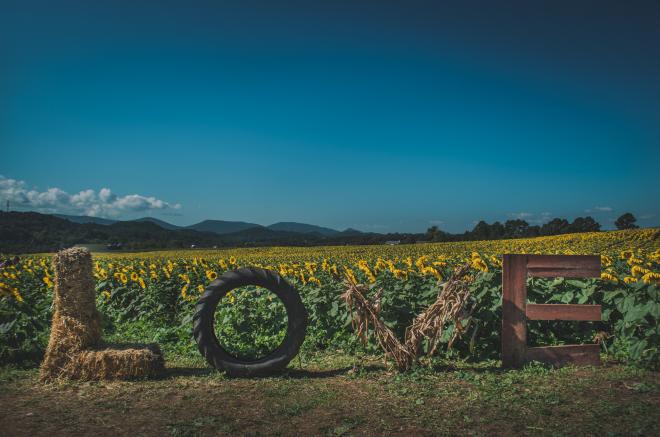 Quick Tips
Admission is $5 for ages 3 and older. Cash or card is accepted at the gate.
Leashed service dogs are permitted; all others are not.
The farm is forced to close if there is heavy rain. It will remain open with light showers.
Bug repellent is not a bad idea.
Parking is free; handicap spaces are available.
Port-a-johns and handwashing stations are available.
Nearby Fun
Turn your visit to the Beaver Dam Farm Sunflower Festival into an entire fun weekend in Botetourt County in Virginia's Blue Ridge! Located in the nearby Town of Buchanan is an adorable main street, with a classic soda fountain (Buchanan Fountain & Grille), charming Buchanan Theatre, Twin River Outfitters to help you get on the Upper James River Water Trail, great local shops, and its iconic Swinging Bridge. Check out our Botetourt County section to learn more about ways you can enjoy this unique part of Virginia's Blue Ridge.
Special thanks to Jenny Marie's Photographie for providing many of the photos in this post.