The Salem Fair is a beloved annual summer tradition in Virginia's Blue Ridge. It's the largest fair in Virginia and has been recognized as one of the top 100 fairs and expositions in the country.
The fair takes place at the Salem Civic Center and this year's event will be held June 29 through July 10, featuring two weeks of fun and entertainment!
To help make the Salem Fair a part of your visit to the Blue Ridge Mountains, take advantage of the Hotel Specials & Packages, offering overnight accommodations at nearby hotels and special unlimited ride passes. Salem Fair Hotel Specials >
Check out our list of 5 things to do at this year's Salem Fair!
1. Rides & Games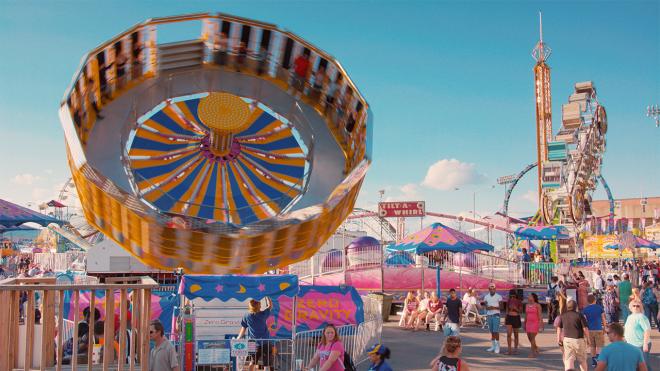 The Salem Fair features over 40 rides and games, including a variety of less intense options for little ones, such as the Puppy Spin and Tea Cups, as well as thrilling rides that will get your adrenaline pumping, like the Yoyo and Vertigo. 
You'll also definitely want to take a ride on the ferris wheel and take in the beautiful views of the surrounding mountains.
The best way to enjoy the rides is by purchasing a wristband, which are available for sale at the gate.
2. Classic Fair Food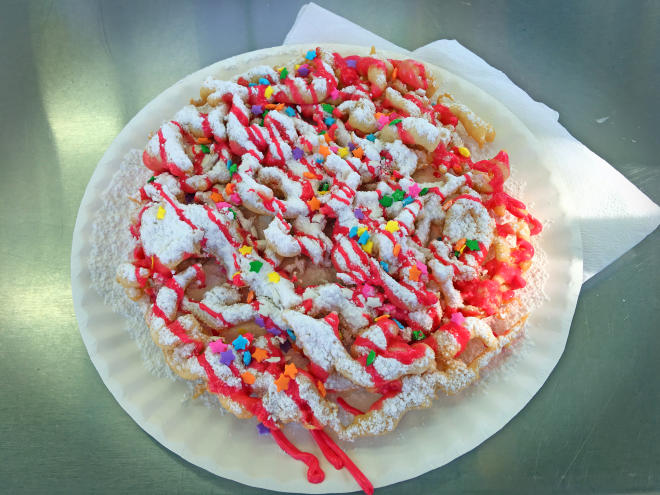 It's not a visit to the fair without treating yourself to some carnival food favorites, and the Salem Fair offers lots of delicious options!
Whether you're chowing down on giant turkey legs, pizza, calzones, or corn dogs, be sure to come hungry when you arrive at the Salem Civic Center.
And if you have more of a sweet tooth, you'll be in heaven with options like funnel cake, fried oreos, old-fashioned ice cream, and kettle corn.
We're pretty sure calories don't count at the fair. That's a rule.
3. Attractions & Shows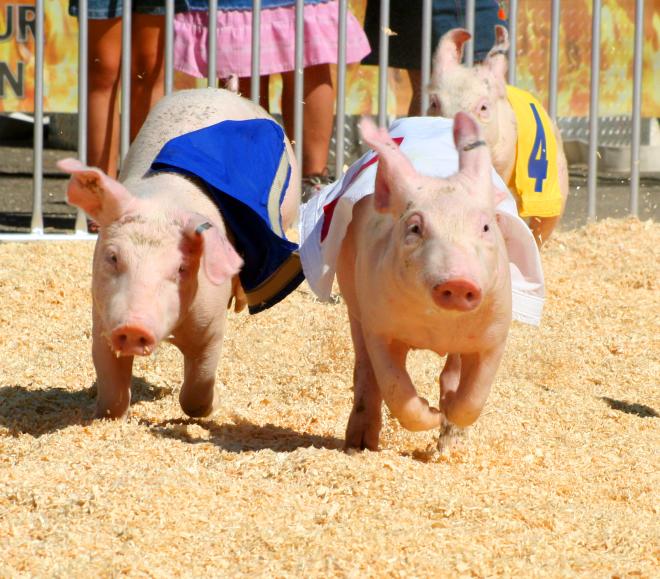 In addition to the delicious food and exciting rides, the Salem Fair features a great collection of attractions and fun shows for visitors of all ages.
The 2022 lineup includes a lumberjack show, juggling, magician, cowboys, barnyard races, stunt shows, a petting zoo, and more.
Many of the shows happen multiple times throughout the day, offering different opportunities to attend no matter when you visit.
4. Live Music & Entertainment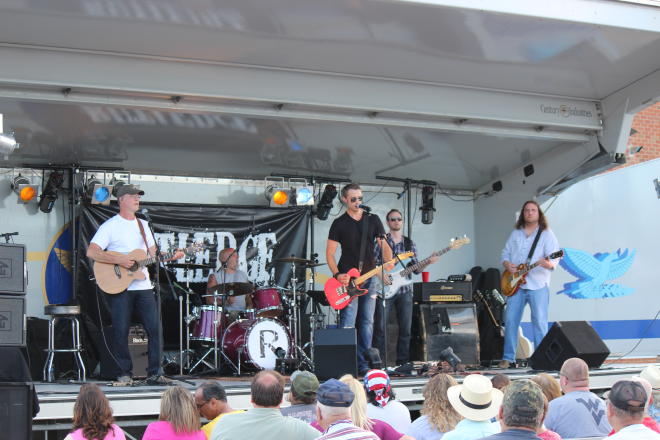 Did you know the Salem Fair features free live music every night? The Hart Motors Musical Stage is the place to be for the free concerts, which take place nightly at 6:30 and 8:30 p.m.
It's a great setting to listen to lots of talented local musicians and bands from our region.
This year's live music lineup includes Adam Rutledge, The Kings, Martin & Kelly, Cimmaron, and more.
In addition to nightly live music, the Salem Fair will also host a special fireworks celebration on the 4th of July at approximately 9:30 p.m.
5. Exhibits & Sales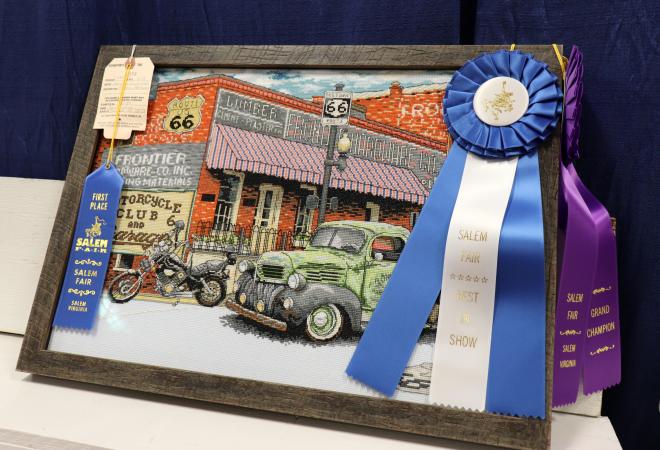 Check out the amazing exhibits and take advantage of great sales at the Salem Fair. The Blue Ribbon Exhibits will showcase award-winning cakes, pies, embroidery, and art in the competitive and creative exhibits for all ages. 
The Commercial Exhibit space will feature vendors offering a range of unique products and goods. From comics to collegiate collectables, tie-dye to terrifying Halloween masks, hair-styling tools to hemp products, socks to sparkling jewelry, if you can buy it, it will probably be here!
The exhibits will be located on the arena floor of the Salem Civic Center, which is also a great spot for some air-conditioned comfort.
---
Salem Fair - Things to Know
The Salem Fair does not charge the public a gate or admission fee for this event.
Children 17 and under must be accompanied by an adult parent, or guardian over the age of 25, with valid I.D. at all times while on the fairgrounds.
Everyone will be subject to bag checks and electronic metal detection screening at gate entry.
Gates close at 10pm. The fairgrounds and rides close at 11.
Parking on the grounds is also free of charge.
No pets are allowed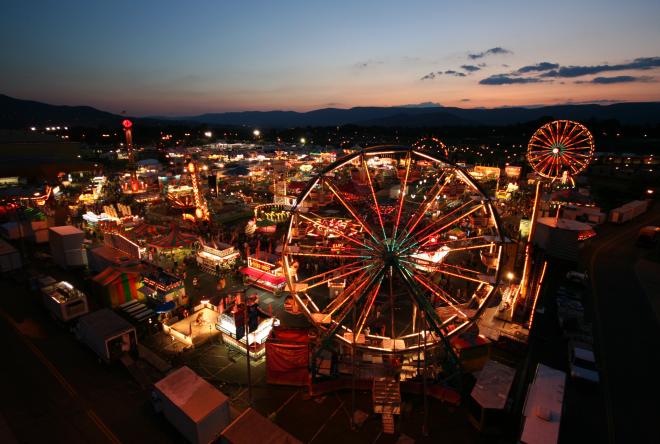 Salem Fair - Hours
Wednesday, June 29 – Friday, July 1 - 4:00 p.m. to 11:00 p.m. - Gates close at 10 p.m.
Saturday, July 2 – Sunday, July 3 - 12 noon to 11:00 p.m. - Gates close at 10 p.m.
Monday, July 4 – Friday, July 8 - 4:00 p.m. to 11:00 p.m. - Gates close at 10 p.m.
Saturday, July 9 - Sunday, July 10 - 12 noon to 11:00 p.m. - Gates close at 10 p.m.
Salem Fair - Location
Salem Civic Center - 1001 Roanoke Boulevard, Salem, VA 24153
Salem Fair Midway Map >
Salem Fair - Contact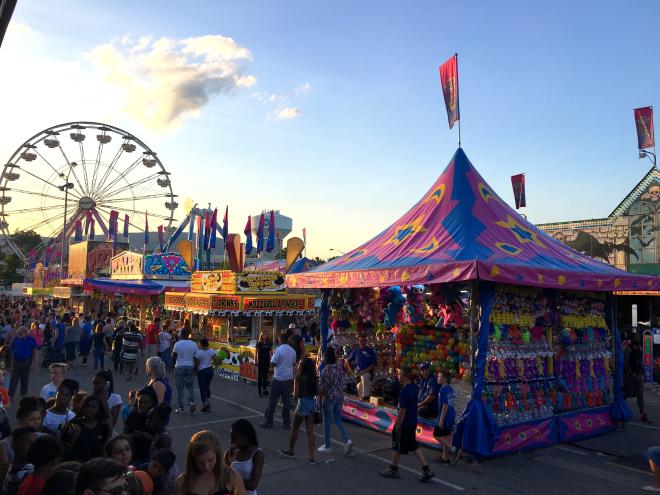 This sponsored post was created in partnership with the City of Salem.