Halloween is a festive and spooky time of year, and the Roanoke Region in Virginia's Blue Ridge offers a variety of fun and exciting special events to celebrate the holiday.
Whether you're going through a haunted house, taking in a Halloween-themed concert, or checking out a family-friendly event, there are many fun ways to celebrate All Hallows' Eve in the mountains.
Special events are one of the reasons this is a perfect time to plan a fall visit to Virginia's Blue Ridge.
The following is a guide to Halloween events throughout the region this year.
Trick-or-Treating
Haunted Houses & Scary Attractions
Horror Movie Nights & Murder Mystery Events
Haunted History Tours
Concerts & Performances
Halloween Parties
Sporting Events & Outdoor Recreation
Fall Festivals & Pumpkin Patches 
NOTE: All info is subject to change. Please check event websites and social media pages for the most updated information.
Trick-or-Treating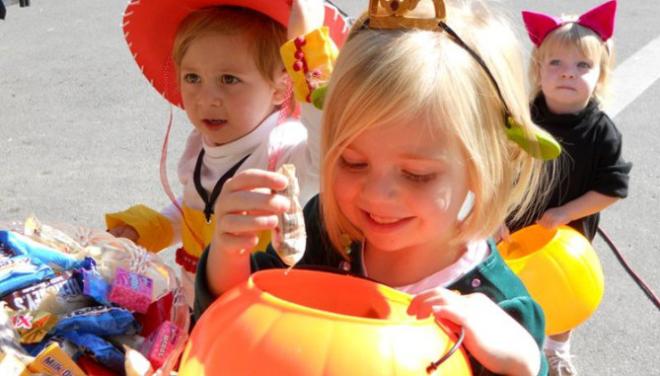 Many neighborhoods in the Roanoke Region in Virginia's Blue Ridge get into the Halloween spirit with elaborate decorations and candy for trick-or-treaters. You can also check out the following special events that will feature trick-or-treating.
Sox Spooktacular & Hocus Pocus Movie Night | October 21
Salem Memorial Ballpark
The Salem Red Sox host their annual Sox Spooktacular event at Salem Memorial Ballpark, featuring trick-or-treating, costume contests, Touch-a-Truck along the warning track, bounce houses and other games, free ice cream, plus a special showing of the Hocus Pocus movie on the video board.
Downtown Vinton Trick-or-Treating | October 26
Downtown Vinton
You can walk through charming Downtown Vinton and have your candy basket ready for trick-or-treating at participating local businesses.
Zoo Boo | October 28
Mill Mountain Zoo
The annual Zoo Boo celebration at Mill Mountain Zoo is a family-friendly way to enjoy Halloween. The event includes trick-or-treating, costume contests, performances, spooktacular art activities, and the opportunity to see the beloved animals at the zoo.
Main Street Trick-or-Treating | October 28
Main Street - Salem
Participating businesses in Downtown Salem will have a pumpkin in their window, indicating that they're ready for visiting trick-or-treaters. Wear your Halloween costume and enjoy a fun morning with friends and family.
4th Annual Downtown Candy Crawl | October 28
Downtown Roanoke
Participating businesses in Downtown Roanoke will hand out candy to trick-or-treaters from 10:00 a.m. to noon. In addition, some businesses will be hosting festive activities and discounts throughout the morning.
Trunk or Treat | October 31
CommUNITY Church
Car trunks will be full of candy in the CommUNITY Church parking lot, and the event will also feature free hot dogs, chips, water, and a special Cake Walk. You can vote for your favorite decorated trunk and register to win door prizes.
Trunk or Treat Halloween Patrol | October 31
Salem Civic Center
Before the PAW Patrol Live performance at the Salem Civic Center, the Kazim Shriners Klowns & Pirates will team up with Chase and his PAW Patrol Live friends to host a particular Trunk or Treat event in the Salem Civic Center parking lot. Come out in your costume and stock up on Halloween goodies before the show.
Trick-or-Treat with Parakeets | Through October 31
Science Museum of Western Virginia
Feed the parakeets in the Garden Aviary and watch them tweet in delight as you join the feathery fun at the Science Museum of Western Virginia. Dress like a parrot during the event, and you'll receive 50% off your garden tickets.
Haunted Houses & Scary Attractions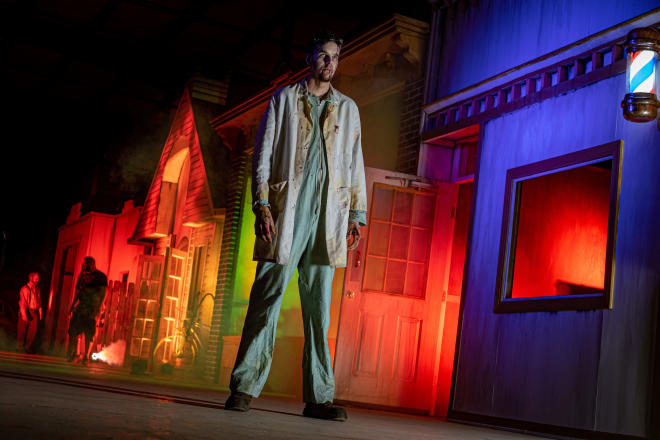 Look for local haunted houses or haunted attractions that pop up during the Halloween season. These offer thrills and chills for those who enjoy a good scare.
Center on 9th
Center in the Square presents Blue Ridge Nightmares. In this haunted attraction, a massive warehouse space at the Roanoke Industrial Center is transformed into a city with characters and stories that will excite and thrill audiences while incorporating many unique elements of local history.
The experience has been planned and created by Anthony Giordano, a Hollywood designer who has worked on multiple Academy Award-nominated projects and specializes in makeup, special effects, and costuming.
If you're interested in a less scary experience, Blue Ridge Nightmares hosts Not So Scary Matinee showings and Behind the Scenes Tours.
Terror Manor
Terror Manor features 40+ rooms of pure terror and is Downtown Roanoke's first ADA commercial haunted house experience. This is a Rated R attraction; patrons under 18 will require an adult to purchase tickets. The haunted house is not recommended for guests 13 and under.
Horror Movie Nights & Murder Mystery Events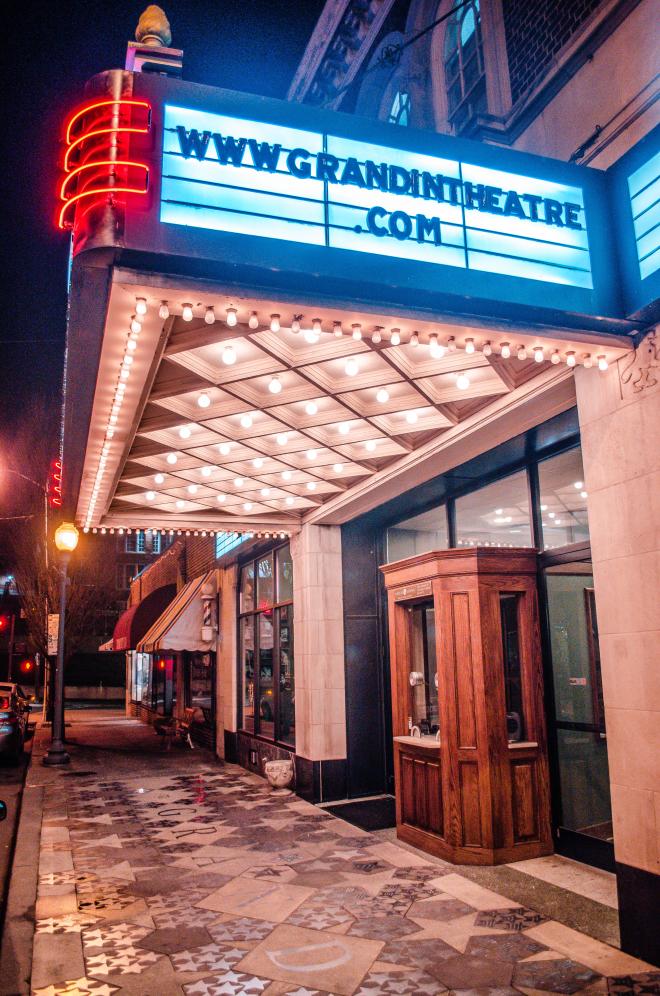 There are many opportunities to catch some of your favorite horror movies and other classic Halloween films and participate in the fun of a Halloween-themed murder mystery event.
Grandin Theatre
The Historic Grandin Theatre in Roanoke's Grandin Village hosts a special Halloween Classic Movie Series throughout October. Grab your popcorn and enjoy the following movies as part of the series.
Friday the 13th - October 13
The Exorcist: Believer - October 13-15
Poltergeist - October 20
Practical Magic - October 30
The Grandin Theatre will also host showings of The Nightmare Before Christmas on October 27-28 and Hocus Pocus on October 27 through October 29.
Various Locations
Jump Into Mystery will host multiple special Murder Mystery events to celebrate Halloween. Join the fun and use your detective skills to determine who committed the crime in an experience that will provide lots of fun, laughs, and challenges. The events take place at the following locations and a Virtual Murder Mystery option on October 27.
Crescent City Bourbon & BBQ - October 21
Well Hung Vineyard - October 22
Twisted Track Brewpub - October 29
Movies on the Move: Hotel Transylvania, Transformania | October 27
Rocky Mount Farmers Market
Franklin County will host a free outdoor showing of Hotel Transylvania, Transformania, at the Rocky Mount Farmers Market as part of its Movies on the Move series. There will also be outdoor games and activities before the movie.
The Rocky Horror Picture Show | October 27 & November 3
Grandin Theatre | Harvester Performance Center
The region features multiple opportunities to attend cult-favorite Rocky Horror Picture Show showings. The Grandin Theatre will host two screenings on October 27, featuring a shadow cast by the Tolls of Madness Troupe from Virginia Tech. The Harvester Performance Center hosts its event on November 3, part of the 48th Anniversary Spectacular Tour featuring Patricia Quinn, the original Magenta.
Haunted History Tours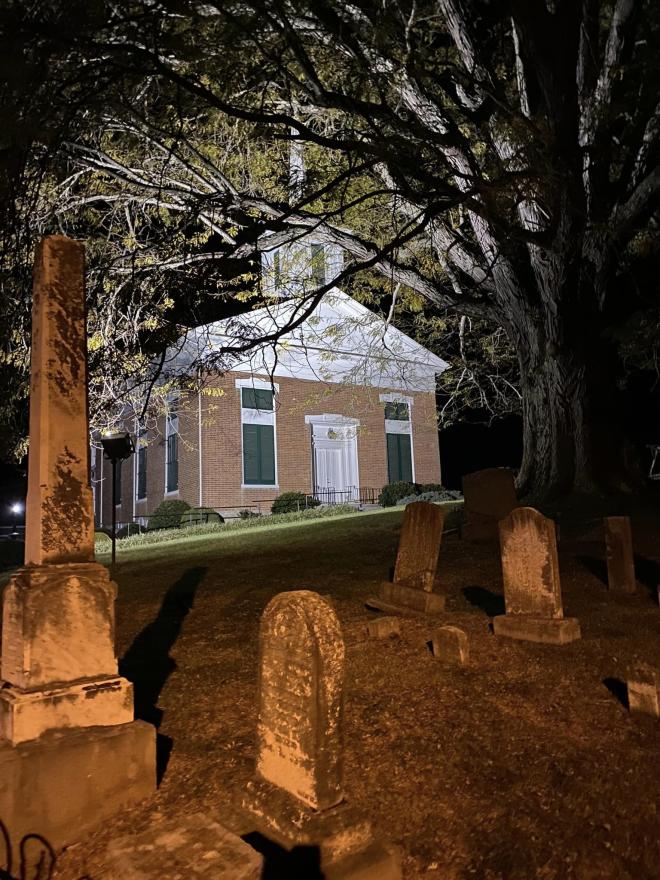 Take part in the haunted history tours that delve into the spooky and mysterious side of the local history in Virginia's Blue Ridge. 
Haunted History: A Lantern Tour of the Natural Bridge | October 20 & 27
Natural Bridge State Park
Take a lantern-lit walk to the iconic Natural Bridge as part of this guided tour, which will feature stories of people who have been part of the rich history of the bridge and surrounding area.
Historic Fincastle Ghost Walk | October 27-28
Historic Fincastle
Take a ghostly walk through the shadowy streets of Historic Fincastle in Botetourt County! These guided walking tours will feature spooky stories of local legends and lore as you're transported back to a time when the nights were darker, and the mountains were wilder and more dangerous.
Downtown Roanoke, Grandin Village, Old Southwest
Created by RIDE Solutions, this self-guided bicycle route is a 6.5-mile ride through Downtown Roanoke, Grandin Village, and the Old Southwest Neighborhood, showcasing multiple locations with haunted histories.
Concerts & Performances
The performing arts & live music scene get in on the fun of celebrating Halloween in the Roanoke Region with various special concerts and performances at various local venues.
Hoot & Holler: Spooked! | October 26
Grandin Theatre
This haunted performance at the Grandin Theatre will send shivers down your spine, featuring spirited true tales about things that go bump in the night.
Me at the Museum: Spooky Hat Spectacular | October 27
O. Winston Link Museum
This special event at the O. Winston Link Museum is intended for children ages 3-5. The schedule includes story time and spooky hat-making; admission is $5 per child.
Dead Reckoning Cryptid Halloween Party | October 28
5 Points Music Sanctuary
Come in your favorite Halloween costume and take part in this Halloween party of mythical proportions at 5 Points Music Sanctuary, featuring a performance by The Dead Reckoning and much more.
Roanoke Ballet Theatre: Dracula | October 28
Jefferson Center
The Roanoke Ballet Theatre presents its annual performance of Dracula, a one-of-a-kind production based on the classic tale of Dracula by Bram Stoker.
Spooky Storytelling in the Park | October 28
Troutville Town Park
Enjoy a memorable night of spooky storytelling at Troutville Town Park in Botetourt County. The free event will feature spooky stories, crafts, games, a bounce house, and food trucks. The kid-friendly spooky stories will take place at 6:00 p.m., and there will be scarier stories for teens and adults at 8:00 p.m. 
The Country Creep Show | October 29
The Spot on Kirk
The Country Creep Show at The Spot on Kirk in Downtown Roanoke is a spooky event featuring five talented musical acts performing songs in the folk/country/blues/Americana realm.
Pimps of Joytime: Halloween Funkfest | October 31
Grandin Theatre
The Pimps of Joytime will perform a special Halloween show at The Grandin Theatre, where costumes are highly encouraged. The Pimps are known for artfully blending Brooklyn beat, New Orleans soul, and world funk.
Halloween Parties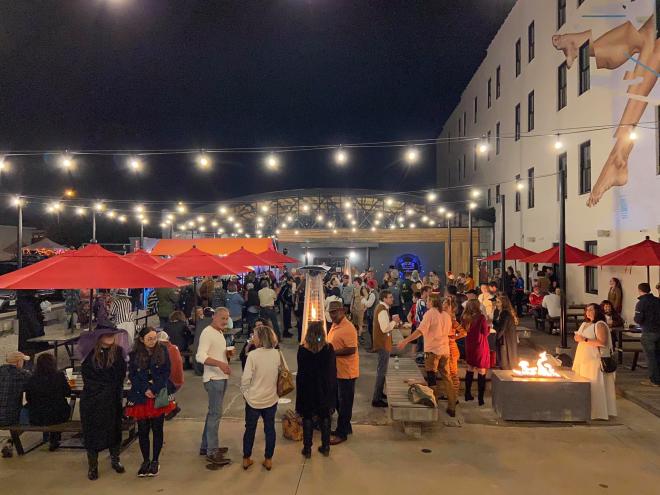 Check out these local spots for Halloween-themed parties and costume contests. Dressing in your favorite costume and partying with friends is a classic Halloween celebration.
Night Owl O'Ween on the Town | October 21
Shenandoah Club
The annual fall gala at The Shenandoah Club will feature a Halloween theme for this year's event, where costumes are encouraged and live music by The Kings, silent & live auctions, delicious food, spooky cocktails, and more.
Halloween Invasion | October 28
Golden Cactus Brewing
Get ready for a spaced-out evening of late-night beer drinking and dancing for a party of interplanetary magnitude of Golden Cactus Brewing. 
Martin's Halloween Street Party | October 28
Martin's Downtown Bar & Grill
Martin's is shutting down the block to celebrate Halloween this year with its awesome annual street party. The event will include music by Dr. Bacon, The Kind Thieves, Soul Patch, and Star City Soul Club.
Nightmare on Salem Avenue SW | October 28
Big Lick Brewing Company
Big Lick Brewing Company (pictured above) will host a great night of killer brew, murderous grooves, and spooky fun for its special Nightmare on Salem Avenue SW Halloween party. There will be a costume contest where prizes are awarded for various categories and live music by Jaded Ravins and The Jared Stout Band.
Festival of the Green Demon | October 28
Blindhouse Beer Co.
The new Blindhouse Beer Co. in Downtown Roanoke will host the Festival of the Green Demon, a roaming, spooky, slightly absurd evening of dinner, drinking, dancing, and a little discotheque.
Monster Motor Mash & Costume Contest | October 28
Virginia Museum of Transportation
The Virginia Museum of Transportation will host a spooktacular day of fun and festivities for a family-friendly Halloween party. The monster mash will feature a costume contest, trick-or-treating, many activities and crafts for kids, and food by Ken & Jayne's Food Truck.
2023 Halloween Bash | October 28
Twin Creeks Brewing Company
Get spooky at the annual Halloween Bash at Twin Creeks Brewing Company in Vinton. There will be live music by Radio Rehab, costume contests with great prizes, award-winning craft beer, creepy decor, and more.
Halloween Party & Costume Contest | October 28
Sinkland Farms
Sinkland Farms will host a Halloween party and costume contest featuring cash prizes and a live DJ playing all your favorite tunes. There will be prizes for costumes in the categories of Best Overall, Best Home Crafted, and Most Unique.
Sporting Events & Outdoor Recreation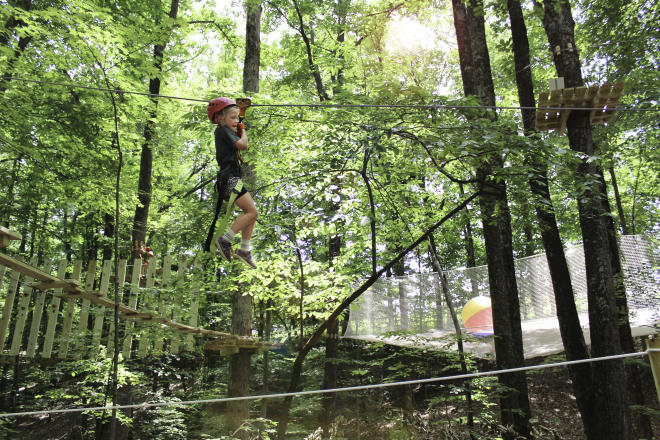 We never need an excuse to get outside in Virginia's Blue Ridge Mountains, but these special events take it to the next level with Halloween-themed fun.
All Hyzer's Eve Disc Golf Tournament | October 21-23
Greenfield Disc Golf Course & Mayflower Hills
Join the Roanoke Disc Golf Club for its 10th annual All Hyzer's Eve Disc Golf Tournament at Greenfield Disc Golf Course in Botetourt County and Mayflower Hills Disc Golf Course in Roanoke County. As part of the 10-year celebration for the event, this year's tournament will feature at least $1,500 in added cash, incredible player packs, live music by Kerosene Willy at the tournament party, and more. 
17th Annual Into the Darkness Night Trail Run | October 28
Explore Park
Take part in one of the region's most unique trail-running events. The night trail run will lead you through 4 miles of Roanoke County's Explore Park, consisting of two miles of twisty singletrack and two miles of grass and gravel roads. The trails will be marked with reflective arrows, glow sticks, and the occasional surprise.
Moonlight Hike at Carvins Cove | October 28
Carvins Cove Recreation Area
Join Blue Ridge Land Conservancy for a pre-Halloween, full moon, night hike at Carvins Cove. You'll look for glowing eyes in the underbrush, listen for night birds and insects, and feel the quiet wonder of a fall evening in Virginia's Blue Ridge. 
Spooktacular Saturday | October 28
Explore Park
Don't miss a full day of Halloween fun and spooky activities at Roanoke County's Explore Park. The schedule includes pumpkin carvings, costume contests, zip-lining and aerial adventures at Treetop Quest, marshmallow roasting, trick-or-treating, games, arts & crafts activities, and more.
Spooky Sprint 5K | October 28
Wasena Park
The annual Spooky Sprint 5K is a family-friendly run/walk event where costumes are encouraged. Prizes will be given to the best costumes and medals presented for age groups and overall race winners.
Pumpkin Patches & Fall Festivals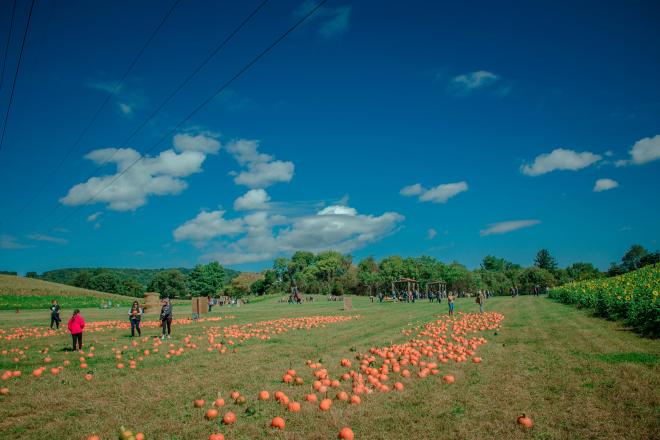 There are excellent local fall festivals this time of year, featuring pumpkin patches, contests, food, and many fun, family-friendly activities.
Pumpkinfest | October 27
Salem Farmers Market
The 23rd annual Pumpkinfest celebration is held at the Salem Farmers Market in Downtown Salem and is a grand annual celebration of the fall season. It's a fun environment for the entire family, featuring inflatables, sand art, carnival games, pumpkin carving, kids' costume contests, and a special trick-or-treat zone.
Blue Ridge Folklife Festival | October 28
Ferrum College
The Blue Ridge Folklife Festival is a unique annual celebration of the region's folklife history and heritage, bringing together musicians, moonshiners, craftspeople, farmers, and others who carry on the many unique traditions of the Blue Ridge Mountains that have been passed down for generations.
The event is coordinated by the Blue Ridge Institute & Museum and takes place at Ferrum College, and it's a significant family-friendly & handicap accessible festival.
Sinkland Farms Pumpkin Festival | Through October 29
Sinkland Farms
The 32nd annual Pumpkin Festival at Sinkland Farms is a popular family tradition in Virginia's Blue Ridge. Enjoy hay rides to the pumpkin patch, wander through the 5-acre corn maze, visit with the farm animals, and take part in many of the family-friendly games and activities.
Jeter Farm Fall Festival & Country Store | Through October 30 (Sat. & Sun.)
Jeter Farm
A visit to the Jeter Farm Fall Festival & Country Store in Botetourt County is the perfect way to celebrate the arrival of fall in Virginia's Blue Ridge. 
Open through October 30, the farm is open every Saturday & Sunday, and the festival includes a corn maze, hay rides, pumpkin patch, kettle corn, and more.
---
Related: Fall Festivals & Events in Virginia's Blue Ridge >
Look at our Calendar of Events for a complete list of what's going on in Virginia's Blue Ridge. We can also help you make some weekend plans with our page on Events this Weekend, which updates every week to showcase what's happening for the upcoming weekend.
Visit the Fall section of our website for information about seasonal activities and things to do.
To learn more about the region, follow us on social media and sign up for our free monthly e-newsletter.