Tub Run 
This 33.2 mile route is pretty evenly split between gravel and road surfaces and has 2,542 feet of climbing. There are no long sustained climbs as the route rolls on the gravel section, is flat for a while in the valley and then climbs a little to exit the other side of the valley back to Rt 311. An experienced cyclist could ride this route on a road bike with 28cc tires but a gravel bike is recommended as the forest service road is chunky in places with rocky ephemeral stream crossings. The gravel section in the national forest is shaded well and winter will offer the best views of the surrounding mountains. A number of areas of the valley floor lack shade so be sure to bring sunscreen in the summer.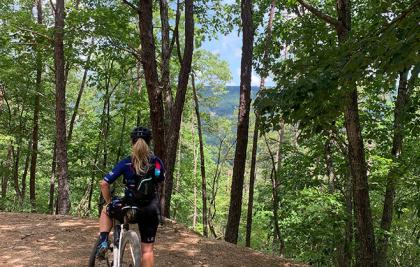 Know Before You Go
A run, branch, creek, kill - they are all names for a stream of water and this route follows Tub run for about half the route. The gravel section of this ride is located in the George Washington and Jefferson National Forests and it is important to note that hunting is allowed in the forest. You'll want to consider bright colors in the fall and early winter. The road is often open for recreation even when the gates are closed to vehicular traffic. Check the USFS website for alerts before you go. 
There are no services available on this route, you will need to be well prepared with hydration and snacks. The Lasterday Market located in New Castle has an excellent selection of prepared foods and is also a good location for a pre or post ride meal. You'll need to get an early start if you want to stop there post-ride though, they close by 2pm most days.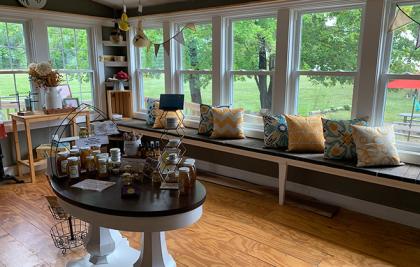 Cell phone service can be spotty in places. Keep in mind that in the backcountry sometimes the best signal is up high so climbing back up the road may give you the best chance to acquire a signal. Our area has black bears and two poisonous snake species, always give wildlife plenty of space. This link has great information about staying safe around black bears.
Visit Virginia's Blue Ridge is a Leave No Trace partner. Learn more about the seven principles of Leave No Trace > 
Getting There
Tub Run is about 30 miles from Salem, Virginia, you can expect a 45-55 minute drive as parts of the road are mountainous. Salem and the surrounding areas have a number of excellent choices for breweries, dining, and accommodations. 
The entrance to Tub Run road will be on the left approximately 4 miles from the Lasterday Market in New Castle. There are a couple of pull offs along the road for parking but the best parking area is just past the road entrance on the left at the bridge. This is a parking area used as a kayak launch just off 311.
On the Route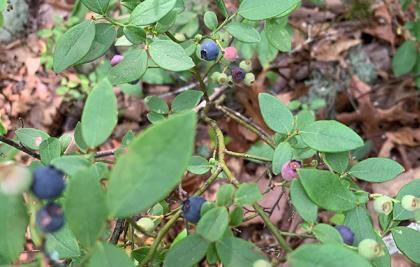 You will ride a short section of Route 311 if you park at the boat put in area and there are some shady country farm roads so consider using a blinkie taillight for safety. Country line driving is a thing here, be sure to stay far to the right in tight corners.
Towering trees along the route are home to many large raptors and it is not uncommon to see bald eagles in our part of Virginia. This part of the forest is also managed habitat for the ruffed grouse as the species has been identified to be in "greatest conservation need."
There are numerous primitive camping sites along Tub Run road; meaning no services or potable water. This would be an excellent route to test your camping rig for a bike packing excursion. Bring a water filter and a small container to collect berries. You'll find wild blackberries, wineberries and blueberries along the route in summer and early fall. 
Check out the route profile and download the GPX file on our Ride with GPS account.