While Virginia's Blue Ridge features over 1,000 miles of trails and is already established as America's East Coast Mountain Biking Capital, it's quickly becoming a premiere road and gravel cycling destination. Our countless miles of pristine road riding features bucolic rolling farm roads and challenging category 1 & 2 climbs up to the Blue Ridge Parkway. These are just some of the reasons that the professional team, Virginia's Blue Ridge TWENTY24, has moved their base of operations to Roanoke, Virginia.
Ride with GPS Team Training Collection
Train Like the Team - Virginia's Blue Ridge TWENTY24 is sharing the routes that the Junior and Pro team members ride when training in Virginia. We invite you to plan your next cycling trip to visit us here in Virginia's Blue Ridge and test your legs on our roads.
Save the routes to your Ride with GPS account or download the GPX files for free to use in your preferred app.
Follow our Ride with GPS account to get notified when new routes are added!
Virginia's Blue Ridge TWENTY24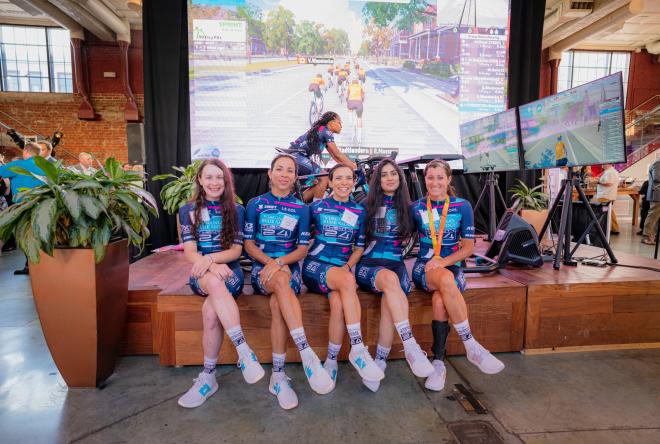 Virginia's Blue Ridge TWENTY24 is America's premier women's cycling team empowering women and young girls to develop and thrive as world leaders. Championing diversity, equity, inclusion, and belonging not only in the sport of cycling, but in occupations, cultures, and all aspects of their lives.