Explore Park is a Roanoke County Park that sits just off the Blue Ridge Parkway. It's several hundred acres and is home to miles of mountain bike and hiking trails, a mountain bike skills park, river frontage, the Treetop Quest aerial adventure course--featuring zip-lines and challenge obstacles--and more. It's also where the Blue Ridge Parkway visitor center is located where you can find artisan crafts and parkway memorabilia. 
This ride begins and ends at Explore. It's a great spot to park for a ride since you have access to restrooms and food and drink but it's even better for a an overnight or weekend camping trip. Do this ride one day and a mountain bike ride the other, or do a different road ride, or a hike, or a zip line tour or... you get the point.
Know Before You Go
This ride is mostly paved but it has some high-quality gravel that's some of the best around. Lots of the roads you'll be on are quiet country roads but some of them are busy as you'll read below. It's rural Virginia so you may encounter loose dogs.  
There are no stores along this route so you'll need to be self-sufficient. Cell phone coverage is generally pretty good.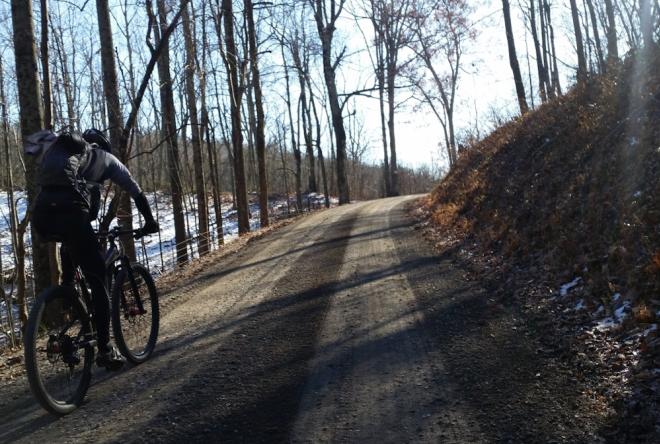 On the Route
You'll be on the Blue Ridge Parkway for a little over 3 miles to start and the same 3 miles to end the ride since this ride is a lollipop. The parkway is a very popular route for cyclists because of the road surface, the relatively gentle grades, and the views. (It's also very popular with drivers so you may encounter more cars than you might expect.)
One of the best views on this short stretch will be from the Roanoke River bridge just a few hundred yards after you turn onto the BRP from the Roanoke River Parkway. It's a great way to see the river gorge including the Little Niagra dam to the west. It's worth a brief stop to take it in. 
There are two busy stretches of road you'll encounter, one of them twice: Route 24 (Stewartsville Road) which you'll do on the way out and the way back and Jordantown Road, about halfway through the ride. Route 24 has a fairly wide shoulder but it's a busy road with fast moving traffic so be aware. Jordantown is narrow with limited lines of sight. You'll be on this from about mile 21 to about mile 24 so it's not a really long stretch but it's one you'll want to be aware of. Daytime running lights front and rear are the order of the day.    
Jeters Chapel Road is a local classic. The paved climb up is a tough one and it's a great taste of backroad riding in Virginia's Blue Ridge. You'll be tahnkful for thr switchbacks and you'll be happy to know you'll get to enjoy this as a descent as well! It's a fun one.
 
Off the ridge of Jeter's Chapel you'll turn onto the gravel State Route 603, Mountain Top Lane. This section will live up to its name for a while as it rolls across the ridge before heading down a really incredible--and hair-raising--descent. This has to be one of my favorites in the area . The riding itself is a blast but the views of the valley to the west are just as good. Don't get taken in too much by those views, though, because this is steep and exposed with some rough gravel. Take it with care.
Right after the descent you'll get paid back with some steep climbing on Archway Rd. The climb overall isn't terrible but it has some sections that will make you wish you were back on that sweet downhill on Mountain Top!
Coming up soon after is the stretch on Jordantown Road. It's probably one of the least fun sections of road around here, at least in my opinion, but I also think it's worth it for everything else this ride offers. Pay attention and use daytime lights: they make a difference.
You're now approaching the last part of the top of the lollipop: up the section of Jeters Chapel Road that you haven't done yet. This is another one that's a grinder with some pretty steep stuff thrown in. Lots of this is on gravel as well.
When you crest this you'll be passing by that turn you took onto Mountain Top Lane on your way out. This time you'll stay on Jeters Chapel and head back the way you came. This is a smokin' fun descent with great flow. Enjoy it 'cause you've earned it.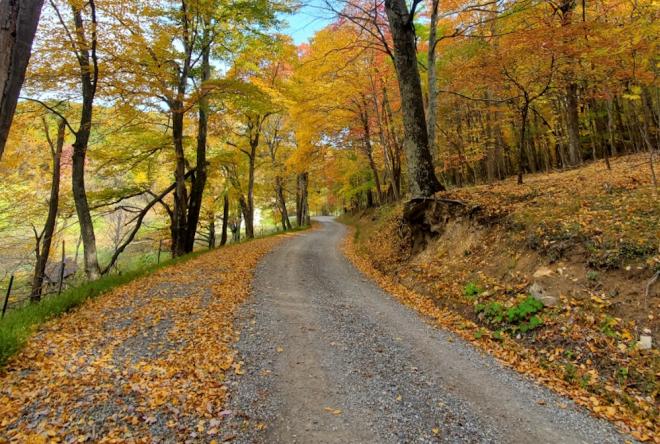 After Your Ride
Head back to Explore Park and grab a cold beer and some food at Twin Creeks, located in the historic Burgh Tavern, built in the late 18th century and moved to Explore Park in 1998. Maybe soak your legs in the river, do the Treetop Quest tour,  or take a look at the Parkway information Center. If you're looking for even more options, take the short drive into Vinton where you'll find coffee shops, several restaurants, stores and more.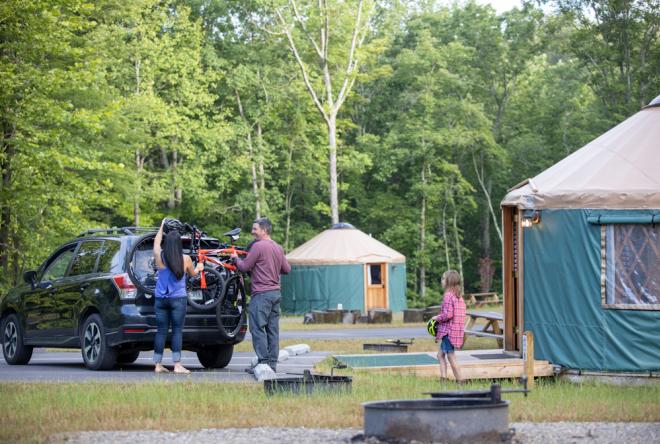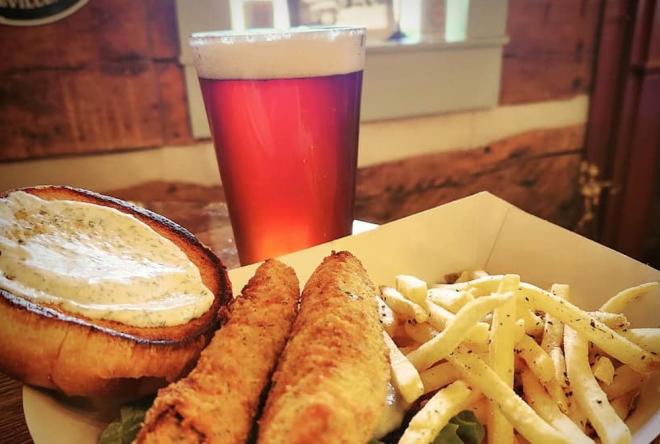 Check out the route profile and download the GPX file on our Ride with GPS account. 
Be sure to tag us on Instagram @bikeVBR and @visitVBR if you head out to explore this ride!