Why should weekends get all the fun? Play hooky. Skip a bit of work to enjoy life. The fresh air, scenery, culture, and history will do you good. Visit Virginia's Blue Ridge to experience a host of weekday fun on your own, with your besties, significant other, or the whole family.
Planes, trains, automobiles, and space capsules await at the Virginia Museum of Transportation (pictured above). Soak in a bit of each mode of travel when you touch, admire, and even climb aboard exhibits like the Norfolk Southern SD-40 Locomotive.
Open Monday through Saturday from 10 a.m. to 5 p.m. and Sunday from 1 to 5 p.m.
>> A Railroad Itinerary for Train Lovers
Sometimes the coolest places to visit are those you have seen on TV. We have such a place in Virginia's Blue Ridge. If you've ever watched Salvage Dawgs on DIY Network, you'll want to check out Black Dog Salvage. Shop their custom creations or just mill around admiring their finds. 
Open Monday through Saturday from 9 a.m. to 5 p.m. and Sunday from Noon to 5 p.m.
A 1930s historic icon in Grandin Village, the Grandin Theatre is a popular place to feel a bit nostalgic while checking out new releases, classics, and seasonal favorites.
Open daily for matinees and evening showings.
 >> Must See Main Street: Historic Grandin Village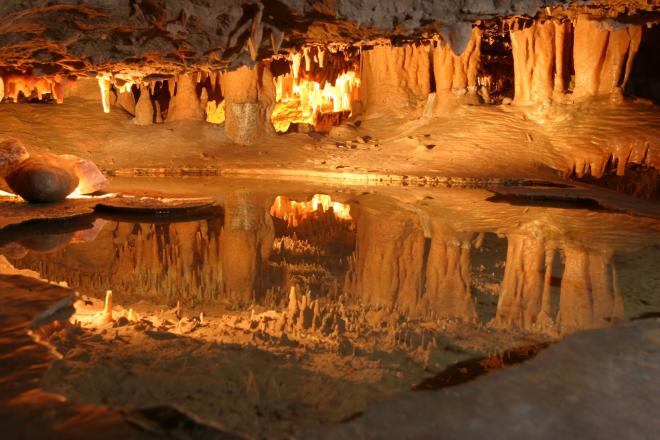 Found by a dog followed by his boy, Dixie Caverns has been open as a public attraction since 1923. Admire the intricate, living "rooms" of the caverns, featuring formations like the Magic Mirror or the Wedding Bell. After your tour, check out the Rock Shop for beautiful minerals, crystals, and stones.
Open 9:30 a.m. to 5 p.m. daily.
>> 15 Fun Things to Do with Your Teenager in Virginia's Blue Ridge
Managed by the National Park Service, the Booker T. Washington National Monument honors the famous orator, educator, and Presidential advisor who was born into a life of slavery on a tobacco farm in this part of Virginia. One of three African-American founders of the Tuskegee Institute in Alabama, Washington was raised through Emancipation and forged ahead to not only figure out a life free of bondage but make it easier for other African-Americans to understand a life with freedom.
Open 9 a.m. to 5 p.m. daily.
>> Step into History at the Booker T. Washington National Monument
Situated on a hilltop affording incredible views, the National D-Day Memorial is a somber site of remembrance for the 19 men killed during the landing at Normandy on June 6, 1944. Dubbed "The Bedford Boys," the deaths of these soldiers made Bedford a sobering statistic: the U.S. community with the most significant loss of life on D-Day.
Take time to examine the water features and meticulous sculptures modeled after what the landing on Omaha Beach would have looked like that June day.
Open 10 a.m. to 5 p.m. daily.
>> 5 Spots with Presidential History in Virginia's Blue Ridge
See what life was like for German immigrants settling the wilderness in the 1800s when you visit the Blue Ridge Institute & Farm Museum in Ferrum. During the summer months you can experience the farm museum to help out with chores for a new appreciation of butter, eggs, milk, gardening, and ironworks. 
Cool weather months keep you inside to explore the gallery exhibits. There you'll be introduced to the music and art of this region of Virginia. From the Carter Family to the Stanley Brothers, Virginia's Crooked Road winds its way up to Rocky Mount and down into southwest Virginia. As for art, glorious quilts and other needlework are beautifully displayed.
Open 10 a.m. to 4 p.m. Monday through Saturday.
>> An Art Lover's Guide to Virginia's Blue Ridge
Built in 1774, Historic Smithfield Plantation served as a prominent social and political center on the frontier of Virginia during the 18th century. It's the area's finest example of an original pre-Revolutionary dwelling, and is on the National Register of Historic Places, the Virginia Landmarks Register, and was named a Family Homestead of Virginia Governors by the Virginia General Assembly in 2014.
In addition to the main house, gardens, grist mill ruins, cider house, forge, weaver's cabin, and smokehouse are also available and of interest to visitors.
Open Monday, Tuesday, Thursday, Friday, and Saturday from 10 a.m. to 5 p.m. Open Sunday 1 to 5 p.m.
Virginia's most recently acquired state park is Natural Bridge State Park, with its centerpiece 215-foot limestone natural arch. Walk the trail alongside Cedar Creek to discover Lace Falls, Salt Peter Cave, and a recreated Monacan Indian village. Inquire about guided hikes that include topical narration, or look for special events in the Visitor Center, like animal interactions or guest speakers.
Open 8 a.m. to 5 p.m. daily.
>> Top 10 Spots to Propose in Virginia's Blue Ridge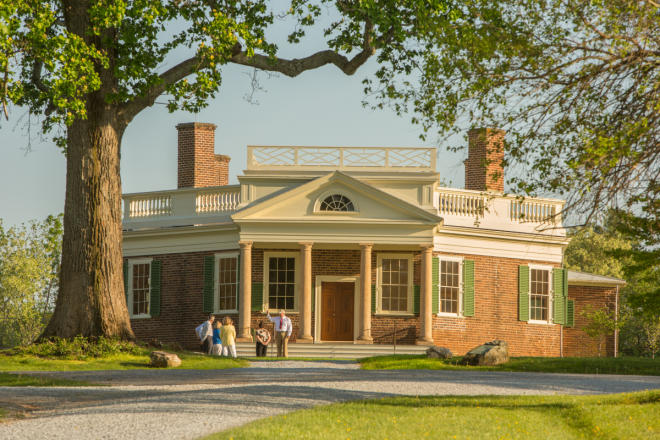 Thomas Jefferson's personal and secluded retreat was Poplar Forest. Inherited from his wife's family, Poplar Forest was an architectural delight created by Jefferson and a private place to which he retired after his presidency. His retirement there was spent devouring literature and experimenting with gardening and farming.
Poplar Forest is an active archaeological site and was nominated as a UNESCO World Heritage Site. It's on the National Register of Historic Places and the Virginia Landmarks Register.
Open 10 a.m. to 5 p.m. daily, March 15 through December 30, with the exception of Easter, Thanksgiving, Christmas Eve, and Christmas.
>> 10 Places for Educational Fun
Build or test your strength at River Rock Climbing Gym, an indoor climbing center that is perfect for young, old, novice, and pro climbers. Everything you need for a successful climb is available on-site. Drop-in fitness classes are available as well. Pop in for a session of Taijiquan, yoga, or strength training to ensure your vacay doesn't interrupt your routine.
Open 10 a.m. to 10 p.m. Monday through Friday, and 10 a.m. to 8 p.m. Saturday and Sunday.
>> Stay Warm this Winter with These 7 Indoor Activities
---
Map of Locations
---
Whichever day you decide to make a #BlueRidgeDay is fine by us. You'll find an excellent array of dining, wonderful options for a good night's rest, and plenty of things to do. We'll see you soon!