Virginia's Blue Ridge is all about a love of the outdoors and that shines through in many ways. One of the most popular is our craft beer scene, which embraces the local hiking, biking, camping, paddling, and fishing culture. From their atmosphere down to the names they choose for their latest brews, you can feel their love for outdoor adventure.
In alphabetical order by brewery, these are the trail inspired beers that caught our eye.
Beale's – Purple Mountain Pilsner
Beale's Brewery in Bedford pays homage to Peaks of Otter with their Purple Mountain Pilsner, an American Pilsner of 4.8% ABV. It was a special release for their second anniversary this past June and also their first can release.
Big Lick Brewing Company: Walk the World, Logperch Brown, Treading Trodden Trails
Big Lick Brewing Company in downtown Roanoke features a few brews that give nods to inspiring trails. Walk the World is a 5% ABV Schwarzbier named in honor of their former bartender who hiked the entirety of the Appalachian Trail, which goes through Roanoke.
Anglers visiting Big Lick will want to try the Logperch Brown, a 5.5% ABV American Brown Ale. If you've never heard of it a Logperch, you're not alone. It's an endangered species of fish found only in the Roanoke River and its subsidiaries. Therefore, Logperch Brown has a unique connection to the Roanoke River Blueway.
Big Lick also recently collaborated with Roanoke Outside to create the Treading Trodden Trails Rye IPA as a celebration of all the great outdoor activities in the region! Look at those sweet cans!
Parkway Brewing Company – Get Bent IPA & Raven's Roost Baltic Porter
 
Parkway Brewing Company in Salem has several craft beers for you to try. The Get Bent Mountain IPA has been offered in multiple ways. The original is a 7.2% ABV American IPA, but there's also a Grapefruit Get Bent, an Orange Get Bent, and an Oak-Aged Get Bent. The series is named for Bottom Creek Gorge and Bent Mountain. 
After you tackle the Get Bent quartet, try the Raven's Roost Baltic Porter, a chocolatey, caramelly, toffee taste of goodness coming in at 7.1% ABV. Its name comes from the Raven's Roost scenic overlook on the Blue Ridge Parkway.
What's on Tap at Parkway Brewing Company > 
Starr Hill Pilot Brewery & Side Stage: River's Edge Witbier & Mountain Air IPA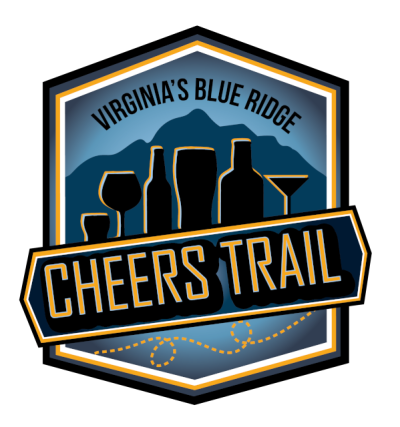 Starr Hill Pilot Brewery & Side Stage sits near the Roanoke River in downtown Roanoke, and thus released their 4.7% ABV River's Edge witbier earlier this summer. It's a perfect brew for sipping on the patio after a kayaking or tubing trip along the Roanoke River Blueway! Via Untappd, Matt D. called it a "great summer beer," so don't miss out!
Starr Hill also just released a new series of Hopped as Hell IPAs, including a Mountain Air East Coast IPA with a flavor and aroma that "sweeps you away to your favorite hike and the sweet scent of that crisp, fresh mountain air." We'll drink to that!
On Tap at Starr Hill Pilot Brewery & Side Stage >
Three Notch'd Brewing Company: 40-Mile IPA
Three Notch'd Brewing Company was founded in Charlottesville and came to Roanoke in 2018, but we like to think their 40-Mile IPA applies to us as well as anyone. Named for Jack Jouett's backwoods 40-mile moonlight trail ride in 1781 to warn Thomas Jefferson of the British Cavalry's pursuit for capture, 40-Mile IPA represents bold bravery. Swig this 6% ABV American West Coast IPA as an homage to the history of the Commonwealth of Virginia and the United States.
Three Notch'd Brewing Company Beers >
Twin Creeks Brewing Company: Gose -n- Over the Falls, Spring Water Kolsch & More
Twin Creeks Brewing Company is Vinton's first craft brewery, and being located near twin creeks, they have a love of water. For example, their 5% ABV Gose -n- Over the Falls sour gose pays homage to our area waterfall hikes while Slow Water Porter, Spring Water Kölsch, Tipsy Canoe Scotch Ale, Raging Rapids Double IPA, and Creek Bottom Brown Ale (just to name a few) prove our point. For a spin on Gose -n-, try the slightly more potent Black Cherry Gose -n- Over the Falls.
On Tap at Twin Creeks Brewing Company >
---
Put in some work and be a #Trailsetter in Virginia's Blue Ridge. Be it the VBR Cheers Trail or a water, hiking, or mountain biking trail…our backyard is your playground. Have a blast and make it a #BlueRidgeDay!