Winter is one of the five amazing seasons you can experience in Virginia's Blue Ridge.
The region typically experiences a couple snowfalls each year, which make for great fun, but we also enjoy relatively mild temperatures that make exploring the region fun during your mountain getaway.
In need of a vacation to recharge and get you to those spring and summer months? Here are the top five reasons to consider a winter visit to Virginia's Blue Ridge!
1. Spectacular Winter Hiking & Biking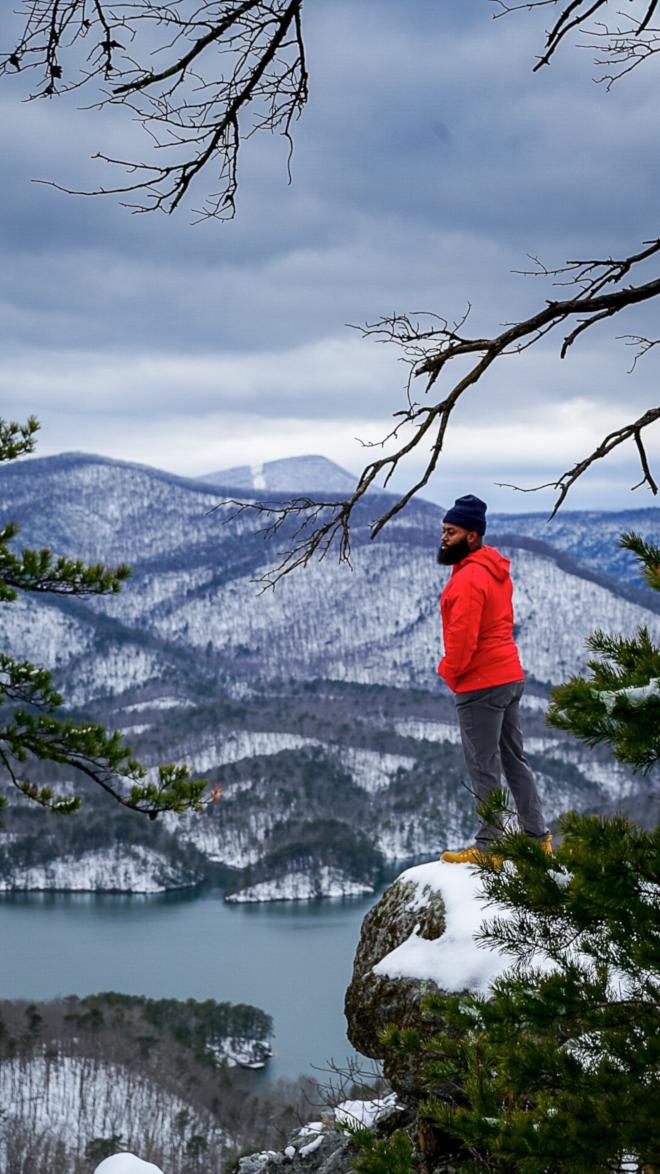 In its list of 15 Favorite Winter Hikes, Virginia is for Lovers features multiple trails in Virginia's Blue Ridge. Sharp Top Mountain at the Peaks of Otter is a 3.5 mile hike that leads to an incredible summit that offers a 360-degree view of the surrounding mountains.
You can also experience the beauty of waterfall hikes and streams during the winter along the trails for Apple Orchard Falls, Roaring Run, and Bottom Creek Gorge. During the coldest periods of winter, the frozen falls are stunning to see in person. For additional beautiful views of the water, head to Smith Mountain Lake Community Park & Smith Mountain Lake State Park and experience scenery of winter at Smith Mountain Lake or make the climb up Hay Rock for a gorgeous view of Carvins Cove (pictured above).
We also explore the region on two wheels during the winter season with biking on the Roanoke Valley Greenways, as well as rocky trails that hold up well during the winter season, such as the North Mountain Trail System in the Jefferson National Forest, or a gravel ride in Botetourt County.
NOTE - Please take trail conditions into consideration before planning any winter hiking or biking adventures in Virginia's Blue Ridge. Activity on trails when there's lots of moisture on the ground and muddy conditions can cause long-term damage. Let's all be responsible Trailsetters! 
>> Waterfall Hikes in Virginia's Blue Ridge | Winter Biking Adventures in Virginia's Blue Ridge >
2. Museums Full of Family Fun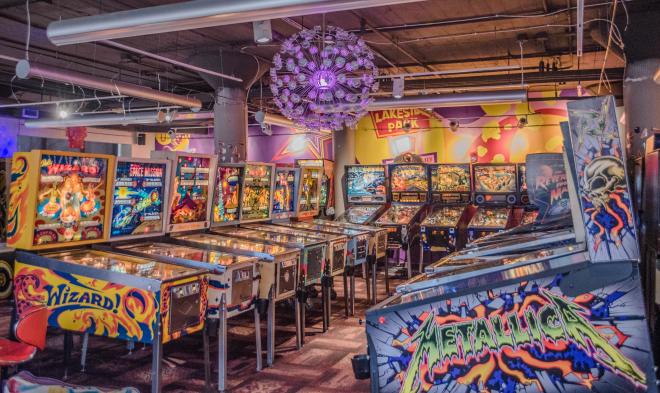 There are lots of great activities for your amusement in Virginia's Blue Ridge, including some exciting museums in Downtown Roanoke. All are within close proximity to each other, making them easy to enjoy during your Blue Ridge Day!
The kids will love participating in the art-making process at the Art Venture Gallery inside the Taubman Museum of Art. Next, learn something new at the interactive exhibits at the Science Museum of Western Virginia or check out the assortment of activities and experiences at the Kids Square Children's Museum. And finally, see who in the family can claim the title of "Pinball Wizard" by playing some games at the Roanoke Pinball Museum (pictured above) or classic arcade favorites like PONG at the Roanoke STARCADE.
Get an up-close look at our incredible railroad history in the region with a visit to the Virginia Museum of Transportation, featuring an impressive railyard with more than 50 pieces of rolling stock, including locomotives that were designed and built in Downtown Roanoke.
>> Family Fun Itinerary for Virginia's Blue Ridge
3. Warm Up with Local Craft Beer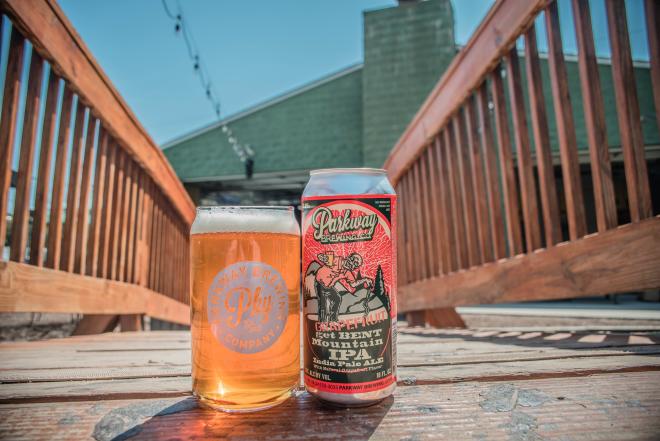 While some people may celebrate great moments by drinking "a lot of Budweiser," we celebrate the winter in Virginia's Blue Ridge with local craft beer.
With terrific indoor spaces and tasting rooms at Chaos Mountain Brewing Co., Parkway Brewing Company (pictured above), and Big Lick Brewing Company, you're never far away from a tasty beverage.
There are also relative newbies to the craft beer scene in the region, such as Golden Cactus Brewing, Starr Hill Pilot Brewery & Side Stage, Twin Creeks Brewing Company, A Few Old Goats, and Olde Salem Brewing. Each one is worth a visit.
Looking for food & beer? Check out Three Notch'd Brewing Company & Twisted Track Brewpub in Downtown Roanoke and Beale's in Bedford, which also operate as restaurants.
Don't worry about the cold weather. You can wear your liquid long johns as you experience Virginia's Blue Ridge Cheers Trail!
4. Live Performances & Concerts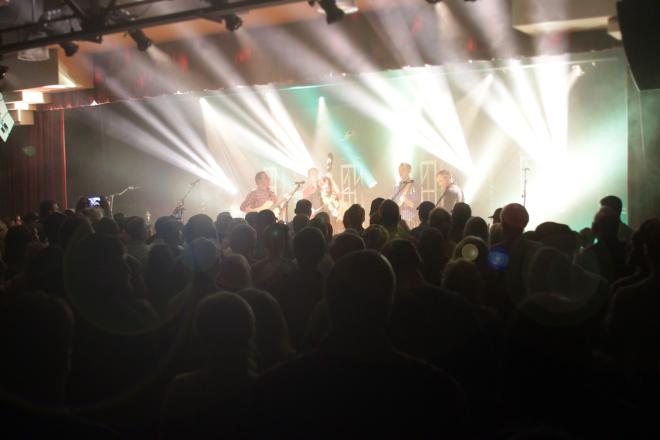 Get your tickets now to see an upcoming show! The calendar is full of great live music and performances over the next couple months.
Between the shows at Berglund Center and Salem Civic Center, the latest production by Showtimers Community Theatre, and an incredible assortment of bands and artists at the Harvester Performance Center (pictured above) and Jefferson Center, Virginia's Blue Ridge will keep you very entertained.
There's also live music almost every night of the week in Downtown Roanoke at venues such as Martin's Downtown Bar & Grill, The Spot on Kirk, and 5 Points Music Sanctuary.
Learn More: Live Music in Virginia's Blue Ridge >
5. Perfect for a Romantic Getaway
Whether it's around Valentine's Day or another time, there's something special about a romantic winter getaway to the mountains.
Virginia's Blue Ridge offers a variety of options for getting cozy with your sweetheart, including the luxury of Mountain Lake Lodge, incredible beauty of Primland, or the unique glamping options at The Depot Lodge in Paint Bank.
There are also charming B&Bs throughout the region and rustic cabins that provide the perfect environment for relaxing, such as Don's Cab-Inns at Explore Park (pictured above). 
>> 10 Luxury Suites for a Romantic Getaway to Virginia's Blue Ridge | Drinks & Dinner Date Night Ideas >>
---
Ready to begin planning your winter trip? Check our Winter section for more ideas for winter fun and our Calendar of Events to learn more about what's happening in Virginia's Blue Ridge!