The Southwest Virginia Ballet, in partnership with Berglund Center, recently announced its 2023-24 performance season, which includes productions of The Nutcracker and Romeo & Juliet.
Southwest Virginia Ballet - Show Dates
The Nutcracker - December 9: 2:00 & 7:00 p.m. | December 10: 3:00 p.m.
Romeo & Juliet - April 13 & 14: 3:00 & 7:00 p.m.
All performances will take place at the Berglund Center's Performing Arts Theatre.
Season tickets are on sale now and can be purchased through the Berglund Center ticketing website.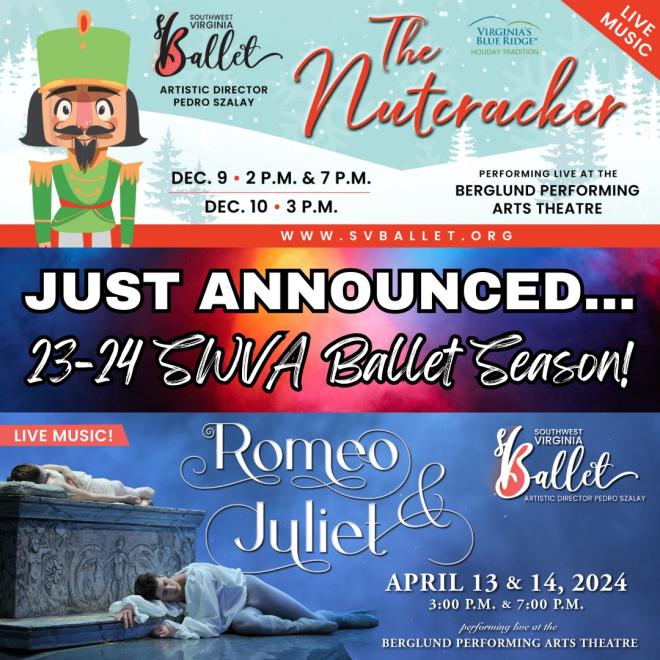 An exciting addition to this season's productions will be the inclusion of Virginia's Blue Ridge Orchestra, a full professional and pre-professional orchestra who will provide live music for both shows.
There will also be the opportunity to purchase a special VIP ticket experience, offering audience members a chance to take the stage with a ballerina, take a mini dance class with artistic director Pedro Szalay, and have a backstage tour to see what takes place behind the scenes before a live performance.
2023-24 will mark the 33rd season for the Southwest Virginia Ballet, which has received numerous awards in its rich history. SWVA Ballet's annual performance of The Nutcracker is a beloved holiday tradition in Virginia's Blue Ridge.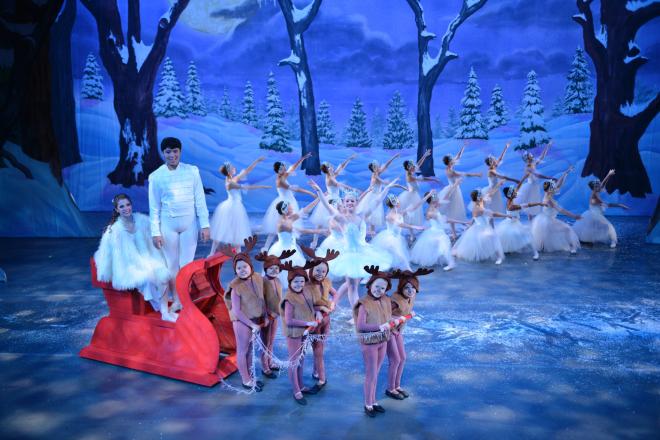 About SWVA Ballet
Southwest Virginia Ballet, an award-winning, pre-professional dance company, hosts nearly four dozen company members, ages 10 to 18. Company members travel from Radford, Bedford County, and beyond, dancing together in a studio in the Roanoke Industrial Center each Saturday from August through May. Company membership, instruction and costumes are provided free of charge. Membership is based on demonstrated skill level and is open to all dancers without regard to gender, race, color, or national origin.