Outdoor recreation is a huge part of our culture in Virginia's Blue Ridge. The Roanoke Valley is a vibrant outdoor community that takes full advantage of the surrounding mountains and over 1,000 miles of trails for exploring.
The region also hosts numerous outdoor events and festivals throughout the year that attract visitors from around the country. The opportunity to be a #Trailsetter and plan an adventure is part of why Virginia's Blue Ridge is Worth the Wait.
However, during this time when we are practicing social distancing and outdoor events and group activities have been postponed, locals are getting creative and organizing special outdoor "events" and experiences where you can participate in your own way while continuing to adhere to public health guidelines.
Join the fun with these socially distant outdoor "events" in Virginia's Blue Ridge!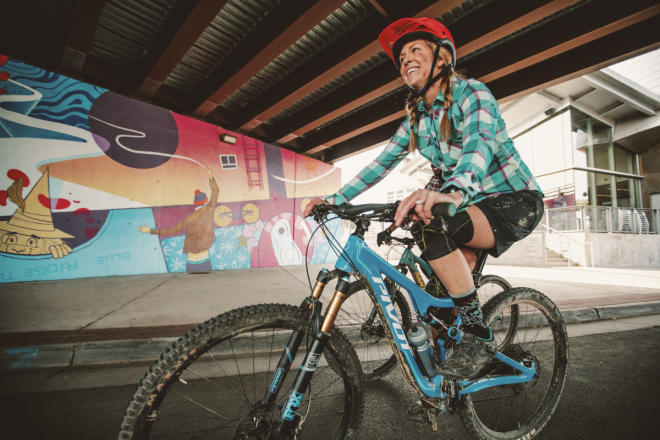 Get out on two wheels and celebrate May being National Bike Month! There are incredible routes for road cycling, mountain biking, and gravel riding in Virginia's Blue Ridge, and it's a great way to stay active and explore different parts of the region. For some ride recommendations, RIDE Solutions has created an entire collection of Self-Guided Bicycle Tours, including routes that showcase local history, art, and scenic views.
Learn more: RIDE Solutions Self-Guided Bicycle Tours >
Organized by the Virginia Craft Brewers Guild, the Virginia Craft Beer Run is a virtual 5K and 10K where participants can register online and complete the run anytime during the month of May. You create your own route and record your own time (honor system) and join the VA Craft Beer Run online community to track the leaderboard and connect with other participants. Proceeds will benefit the Virginia craft beer industry.
Learn more: Virginia Craft Beer Run Website >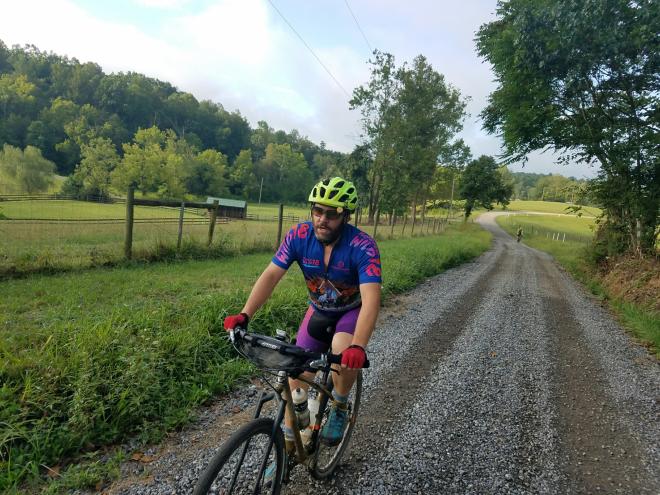 Another way to celebrate National Bike Month is to take on Franklin County Parks & Recreation's Gravel Grinder Trinity series in Franklin County. It's a challenging series of distance gravel rides through the beautiful backroads and farmland of Franklin County, with three routes ranging from 45 to 65 miles in length. If you register (Registration Link >) and complete all three, you'll receive a custom printed t-shirt.
Learn more: Franklin County Gravel Grinder Trinity >
The Virtual RunAbout Sports Race Series kicked off in March, but there's still time to participate in the last couple races! It's free to participate and you can purchase a special Virtual Race Series for $10 that will be available once the races have concluded. Following the official "race date," participants have a week to complete the distance and submit their information.
Learn more: RunAbout Sports Virtual Race Series >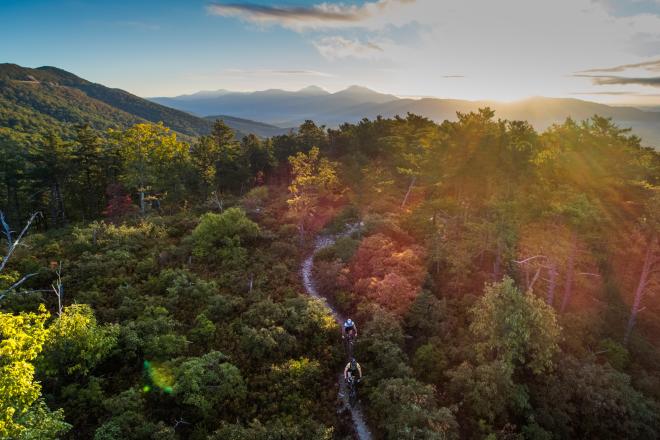 The Roanoke Socially Distant Stage Race is a 6-stage cycling event that runs from May 2-25. It's free to participate, but a suggested donation of $30 to the Roanoke Valley United Way COVID-19 Community Response Fund is recommended. The six stages of the race include road cycling, mountain biking, and gravel riding and showcase some of the best local routes in Virginia's Blue Ridge.
Learn more: Socially Distant Stage Race >  
Need some motivation to stay active and energized? Take part in the 540 Challenge, organized by Thumbs Up Runners. It's free to participate and there are multiple options with varying levels of difficulty, including the 54 mile and 108 mile "races," as well as the Thumbs Up Runner, where participants will keep track of miles covered over a consecutive 5-day span.
Learn More from Roanoke Outside: Thumbs Up Runners 540 Challenge >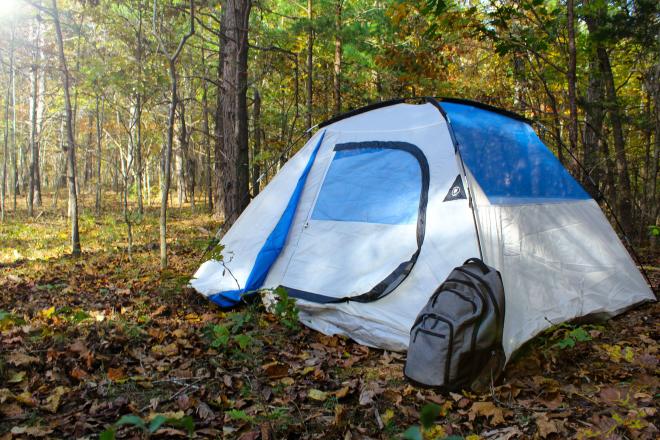 Our friends at Play Roanoke are organizing the Great Roanoke Camp-In, where everyone will be encouraged to get out their camping gear and join the fun by camping in their own backyards or living rooms! It's a great way to get cozy and make some special memories while looking forward to future camping adventures in the great outdoors in Virginia's Blue Ridge.
Learn More: The Great Roanoke Camp-In >
Though a large portion of the Appalachian Trail in Virginia's Blue Ridge is currently closed and the Appalachian Trail Conservancy is asking hikers to stay off the trail completely due to COVID-19, Roanoke Outside offers a great recommendation for how you can hike the Appalachian Trail virtually by using the Walk the Distance app. Track your steps as you make your way around your backyard and neighborhood and see how far the distance would translate to the A.T. It's a fun way to stay active while we wait for the right time to explore the Appalachian Trail again!
Learn more from Roanoke Outside: Virtually Hike the A.T. >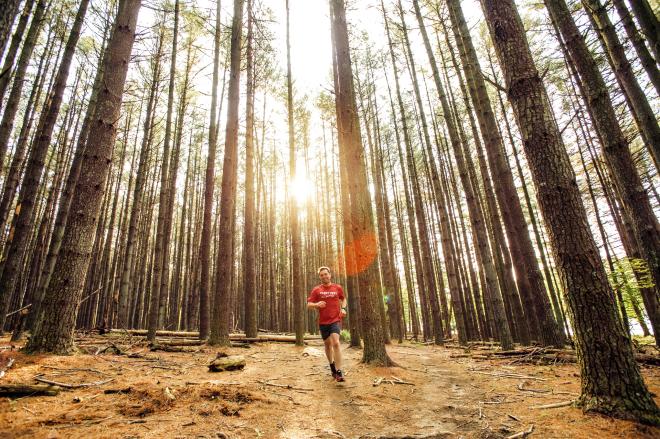 Fleet Feet Roanoke wants everyone to stay active and healthy, so they've created a special Running is NOT Cancelled Facebook Group that is full of encouraging and inspiring posts about ways you can continue to get exercise while practicing social distancing. Group members regularly share information about routes and completed runs, as well as helpful tips and goals.
Learn more: Fleet Feet Roanoke - Running is NOT Cancelled Facebook Group >
PlayFIT StayFIT is organizing the Roanoke Virtual Quarantine Race, which features 5K and 10K options, as well as a 1 mile race for kids. It's $35 per entry for the 5K and 10K races, and $25 for the Kids 1-Miler, and registration must be completed by May 15. Once you register, complete your race anytime between then and May 30 and submit your results through e-mail. Participants will receive a medal, shirt, and bumper sticker!
Learn More: Roanoke Virtual Quarantine Race >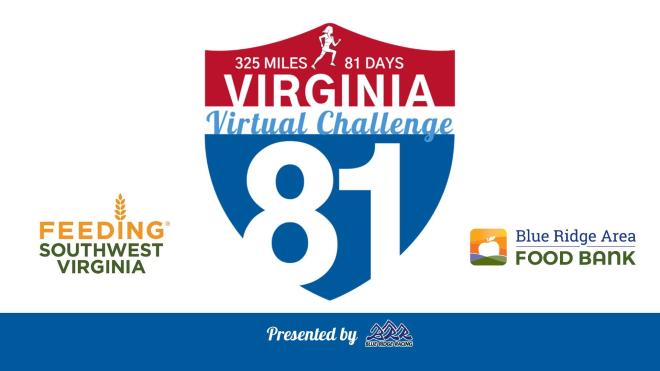 Blue Ridge Racing is organizing a virtual race where participants will be challenged to run the distance of Virginia's Interstate 81 (325 miles) in 81 days! Runners will log miles between June 1 and August 20, which would be an average of 4 miles per day. If it sounds overwhelming individually, you can also create a team of 2, 3, or 4 participants. By registering for the challenge, you'll also receive an event t-shirt, custom medal, and virtual event bib. A portion of the proceeds will benefit Feeding America Southwest Virginia and Blue Ridge Area Food Bank.
Learn More: Virtual Interstate Challenge - I-81 in Virginia > 
---
Let's all remember to continue to do our part to stay safe and help each other. If you feel sick, don't go outside. If you do go outside, stay at least six feet away from others and wash your hands often.