Time is of the essence as Mother's Day is right around the corner. What do you do when you can't shop the way you typically would? You turn to online shopping, and we're glad to direct your attention to some of our favorite artisans and retailers in Virginia's Blue Ridge for wonderful Mother's Day gifts.
Browse through by type of gift to see which option best matches mom's taste…
Roasters Next Door has a nice selection of roasted coffee from Africa, Ethiopia, Central America, and South America. Shop by mom's roast preference (light, medium, dark), etc. or buy something fun like the Neighborly Blend with its lovely flavors of chocolate, caramel, and fruit! Add to that a campfire mug and you have a nice gift. Find something else to add to your order to reach $30 and shipping is free. Order online >
Two Roosters is a small-batch coffee roaster and kettle corn company that is donating 20% of sales to the local food bank or another charity. Choose from their whole bean or ground Arabica coffee and then add a nice treat of kettle corn. Order online >
You can't go wrong with a nice gift basket for mom. Stocked with tasty snacks and pretty things, Chocolatepaper is a favorite gift shop in Roanoke, and now they have their gift baskets available for purchase through their website. 
The large Chocolate Basket is loaded with cookies, popcorn, a wide variety of chocolate bars from all over the world, chocolate-covered cherries, and more. The Virginia Hospitality Basket includes Virginia made and inspired tastiness like chocolate from Virginia Chocolate Company. As you might expect, the Roanoke Basket is representative of Roanoke, including chocolate modeled after our very own Roanoke Star. Shop baskets >
Salt Foot Sanctuary is part of The Spa & Adventure Center at Hotel Roanoke. Normally you could send mom right in for pampering, but that's not to be right this moment. The next best thing? Send her a Stay at Home Pamper Pack of a Foot Soak Jar, Foot & Body Powder, and a voucher for a future foot soak and massage. Order online >
Some moms head off for winery tastings and tours over Mother's Day weekend, but those moms will have to make-do with direct-to-her wine from an award-winning Virginia winery this year. 
Try a different craft beverage than beer or wine this year. Perhaps what mom could really appreciate is a stiff drink, especially if she's working from home or doing the remote learning thing with her kids. *sigh* Same. 
Twin Creeks Distillery ships within Virginia and can whip up a nice package for mom to include 100 proof Copper Corn, Sweet Mash Rye, a few fun locally-made treasures, and even hand sanitizer. Order online >
Solitude in the great outdoors is a sweet reprieve for the maxed-out mom. It's her saving grace, the way she clears her head and also where great new ideas flash upon her. Suit her up for her favorite adventure by shopping with some of our best outfitters.
Books
You can get a book from just about anywhere, but we have some in particular that you might want to ship mom's way.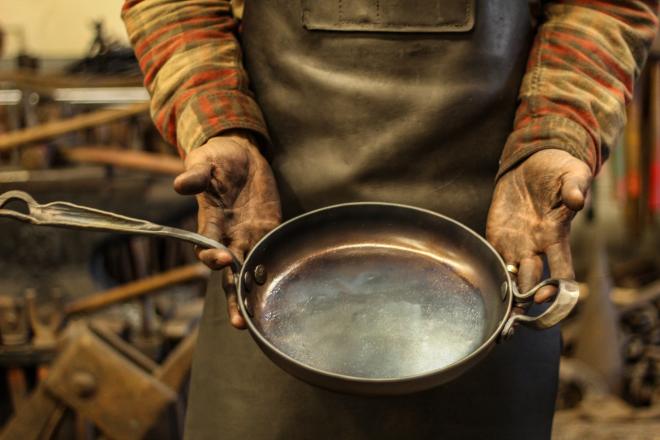 Before you gasp that we'd even include cookware on such a sweet list of Mother's Day gifts, you need to click over and look at these artisan pieces by Heart & Spade Forge. Each is handcrafted with meticulous care and would be a prized piece in any kitchen. Plus, each order will trigger a $25 donation to another local business or charity to help spread the love. Shipping is free. Shop online >
If mom lives locally or simply loves Roanoke, she may appreciate a custom tee or tank from the special Roanoke Made line by Press Press Merch, a local printing company. A fun variety of prints are available, including many that benefit other local businesses in the region. Order online >
If mom's a banker, accountant, or otherwise works with and/or loves money, you need to see Lucky Buttons Jewelry. Buttons, rings, earrings, and bracelets give new life to old coins, and in unusual ways. Shop online >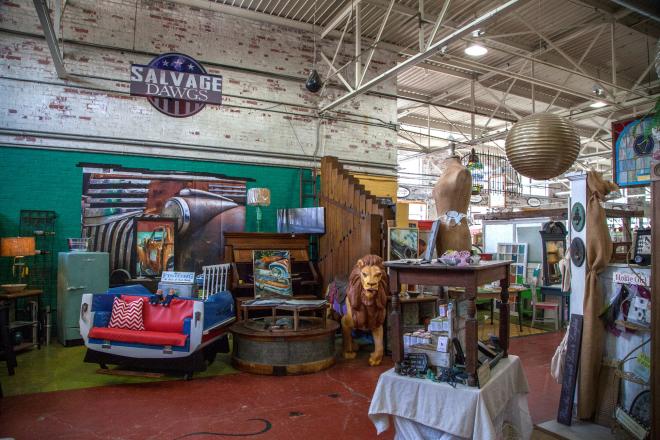 For the mom who is a Jane of all trades, check out Black Dog Salvage for reclaimed architectural pieces, wood, windows, fixtures, and more. They even have their own line of paint. If she would rather not power through such projects but has an appreciative eye for them, consider their selection of completed projects that may be well at home in her home. Shop online >
Help mom look to the future by giving her a gift card for shopping or an experience. We could all use such a gift.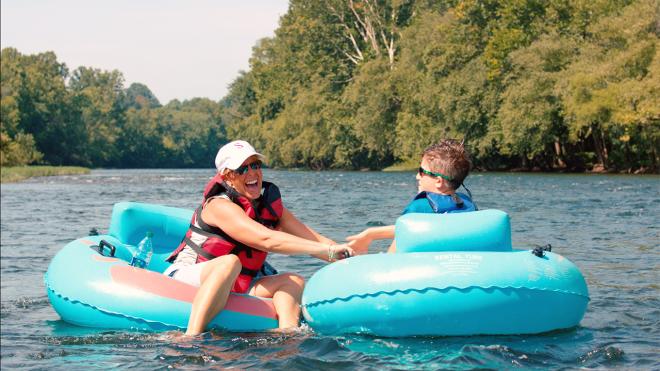 ---
We hope your mom feels as special as we know she is this Mother's Day. Send her some love and give her our best!