The Roanoke Region in Virginia's Blue Ridge is well represented in Blue Ridge Outdoors Magazine's 2023 Best of the Blue Ridge Awards.
Many local businesses, events, outdoor trails and parks, and unique experiences were voted as winners or runners-up across a variety of categories.
It's an excellent showcase of the many fun things to do and awesome local businesses you can experience during a metro mountain adventure in Virginia's Blue Ridge.
Whether you're exploring the 1,000+ miles of incredible trails, sampling a delicious craft beverage at a local craft brewery or distillery, taking part in one of our signature annual events, or just enjoying a relaxing weekend with your family, the region is a great spot for a vacation.
With Roanoke being voted the "Best Place to Raise an Outdoor Family," you might have so much fun on your visit that you decide to relocate here!
The following is a list of our local winners and runners-up in the 2023 Best of the Blue Ridge Awards by Blue Ridge Outdoors Magazine.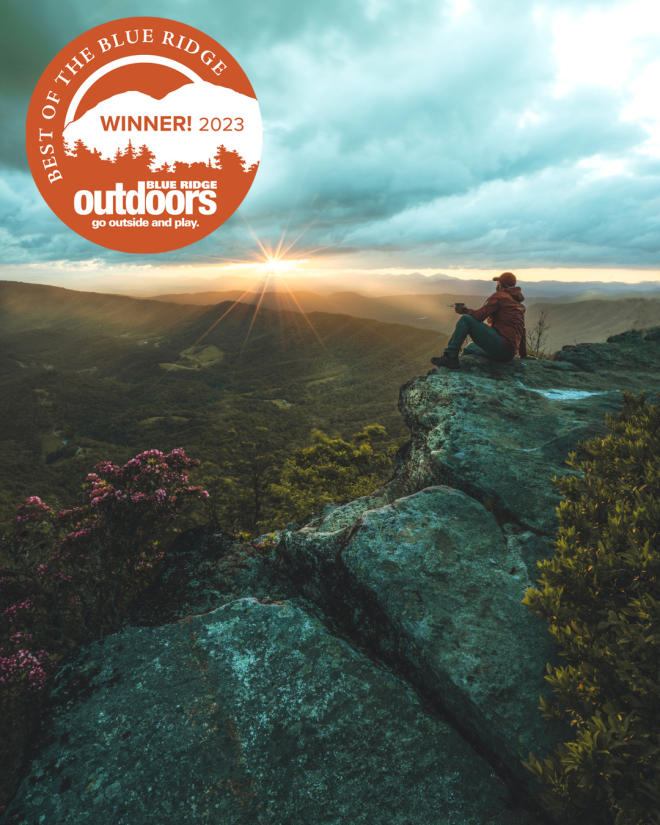 Use this list to help you plan your next adventure in Virginia's Blue Ridge.
You can also see our Awards & Accolades page to check out other amazing recognitions our region has received over the years.
See the complete list of the 2023 Best of the Blue Ridge Awards on the Blue Ridge Outdoors Magazine website.
Congratulations to all the nominees & winners, and thank you to everyone who took the time to vote!