Blue Ridge Country magazine is celebrating its 30th anniversary this year, and as part of the celebration, the publication is announcing the winners of its recent "Best of the Mountains" reader poll.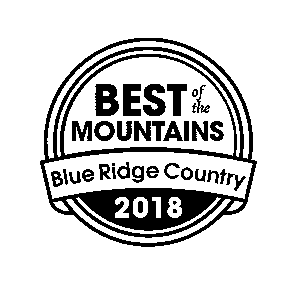 Virginia's Blue Ridge is well represented with multiple winners and Top 3 finishers across a variety of categories, including local businesses, outdoor recreation activities, and awards for the region's overall culture & quality of life.
According to Blue Ridge Country, a bimonthly publication produced by Roanoke-based LeisureMedia360, the reader polls are conducted every five years as an opportunity for readers to share about their favorite places and experiences in the mountains.
The following is a list of local spots receiving recognition:
The winners are featured in the May/June issue of the magazine, which can be found on newsstands throughout the Southeast by April 23. You can also subscribe to the magazine on the Blue Ridge Country website.
Have you heard about the other recognition Virginia's Blue Ridge has recently received? Visit our Awards & Accolades page to learn more.