'Tis the season for apple picking, pick-your-own pumpkins, corn maze wandering, and fall festivals. And where better to do any of those things than at a farm or orchard in Virginia's Blue Ridge?
Pile in the family wagon and plan a foliage-filled day around all things farm related. Such outings are not only perfect for making family memories, but for adding a little more glue to the bonds of friendship. Gather your pals and hit a winery or craft brewery along the way.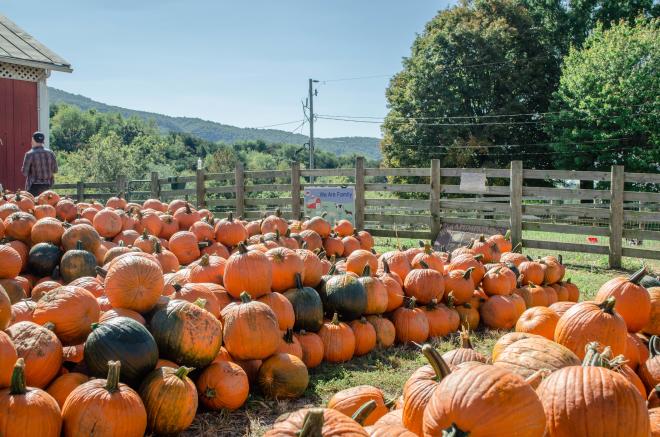 If it's fall in Virginia, it's time to be at Jeter Farm in Buchanan. Their month-long fall festival includes hay rides, corn maze, barnyard, pumpkins, fun slides, and great food.
The festival is open Saturdays & Sundays. Taste the apple cider, snag a bag of kettle corn, and plan to make a day of it.
Learn More: Jeter Farm Fall Festival & Country Store >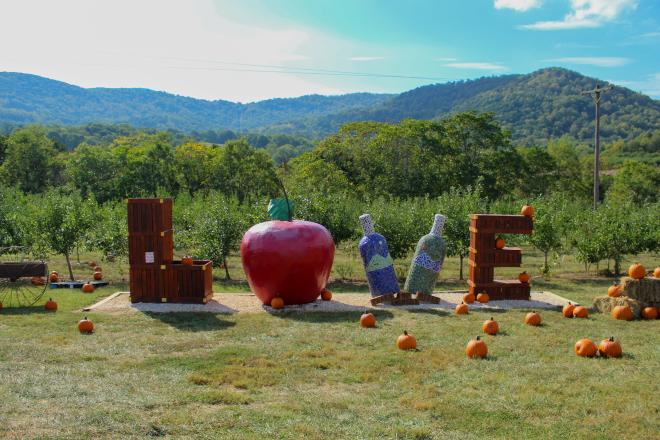 The wines crafted at Peaks of Otter Winery are done so using fruit from their orchard as well as their vineyard.
Open daily, you'll find it a picturesque place to not only taste their wine to find your favorite, but also to relax and enjoy the views and fall foliage.
Learn More: Peaks of Otter Winery & Orchards Website >
Spikenard Farm is a working farm and honey bee sanctuary that provides the opportunity for visitors to come experience the sanctuary on select Fridays. These days offer an interesting, up-close encounter with beekeeping and the chance to secure your own pollinators to draw bees into your garden.
Learn More: Spikenard Farm Website >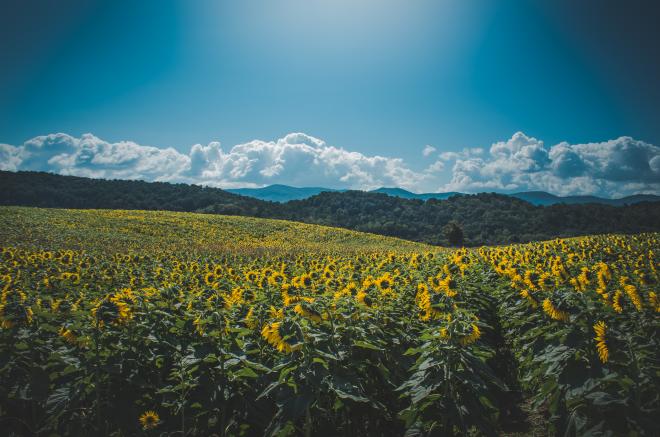 The Beaver Dam Farm Sunflower Festival is typically held during September and has become one of the signature annual events for Botetourt County. Beaver Dam Farm features 20 acres of more than 600,000 sunflowers in bloom, creating a stunning scene framed by the backdrop of the scenic Blue Ridge Mountains.
NOTE: This is a working farm that is only open to the public during the designated hours and activities for the Sunflower Festival.
Learn More: Beaver Dam Farm Website > 
Farm Markets & Farmers Markets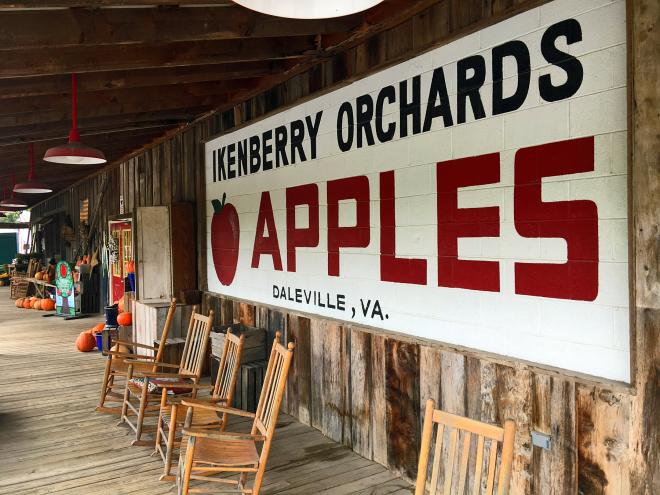 Farm markets are a wonderful place to gather seasonal produce, hay bales, corn stalks, mums, and other autumnal décor. There are also excellent flavors that often await – pies, breads, and even ice cream! Visit any one of these popular farm markets in Virginia's Blue Ridge:
• Ikenberry Orchards & Country Store in Daleville is a five generation family-owned endeavor. Their Botetourt County farm yields a variety of apples and peaches (now out of season). Their country store is a top destination for those seeking country butter and ham, bacon, beans, pickled goods, eggs, honey, cider, jams and jellies, and fresh baked goods.
• Homestead Creamery in Wirtz is a dairy farm with some of the best milk and ice cream you'll ever taste – 15 and 22 flavors, respectively. Their farm market serves delicious sandwiches (not your typical ham and cheese…unless you're a kid or it's what you want, of course), paninis, and salads. Make a beeline for the market this fall to get eggnog or pumpkin ice cream.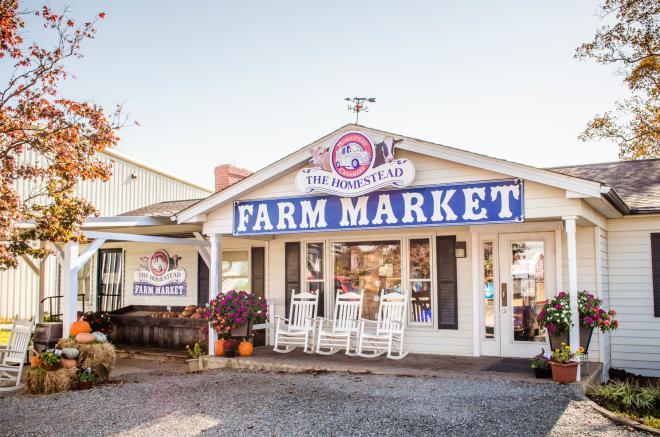 • Martin Farms is located in Fincastle but is more readily available at the Historic Roanoke City Market. At the market you'll find whatever is fresh from the farm, including meats and cheeses, pumpkins, winter squash, and apples. At the farm in October (Wednesday through Saturday), you'll be welcome to shop for the same, as well as possibly see apple butter making and milk processing.
• The farmers markets in Virginia's Blue Ridge feature an abundance of all your favorite fall produce and baked goods. There are local markets throughout the region and it's a great way to spend a Saturday getting to know the authentic stories and flavors of the area. Visit our Farmers Markets page for a complete list of markets to check out.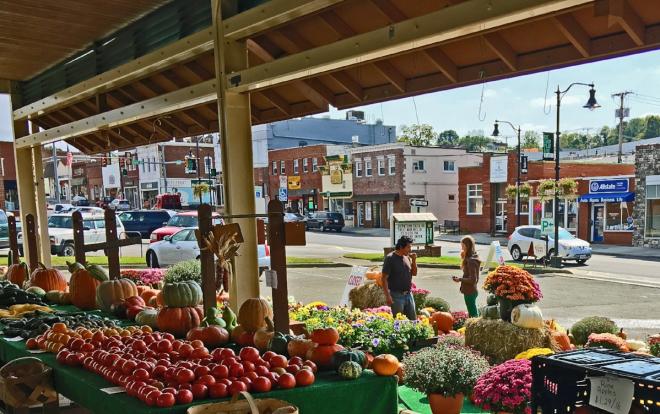 ---
As you venture around this fall enjoying Virginia's Blue Ridge, we hope you'll share those experiences socially. Connect with us on Instagram, Facebook, or Twitter to let us know what the farms are like, how hard the corn mazes are, or which fall treat was your favorite. 
For more inspiration, consult our guide to Fall in Virginia's Blue Ridge >