There are so many great bike rides to check out in Virginia's Blue Ridge. While I love riding my bike here year-round, my favorite time is during the fall, especially late October and early November when all the leaves change.
For road rides, I enjoy riding on the Blue Ridge Parkway up to the Great Valley Overlook at Milepost 99.6.
If you head up to the parkway and pass through Vinton to get there, include a stop at RND Coffee for coffee and snacks. They have excellent banana bread with different flavors depending on the season. RND also has a location in Roanoke's Wasena neighborhood if that is more convenient for you.
If you aren't too tired once you ride up to the Great Valley Overlook, it is spectacular to ride past it and continue north on the parkway. You will be up on the ridge and can see stunning views towards the east and west. Virginia is the only part of the Blue Ridge Parkway where you can look off both sides simultaneously.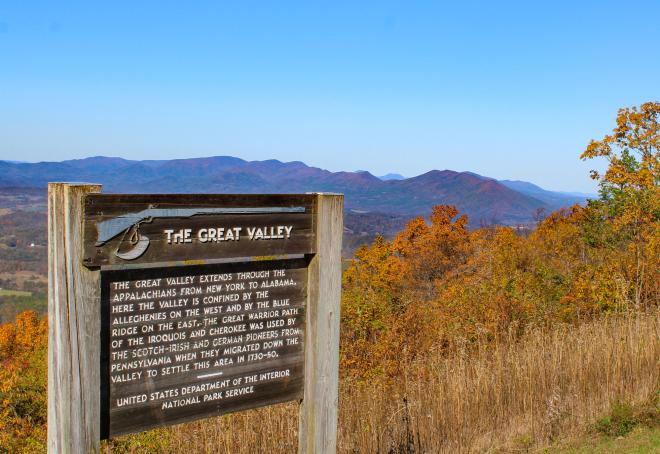 If you prefer mountain bike riding or hiking, Carvins Cove and Mill Mountain are both gorgeous in the fall. If you ride at Carvins Cove, make a stop at Just the Right Gear, one of the few women-owned bike shops in the region.
If you go for a mountain bike ride (or a hike; I often take my two beagles there) at Mill Mountain, definitely ride up to the Roanoke Star, the largest, free-standing, man-made, illuminated star in the world.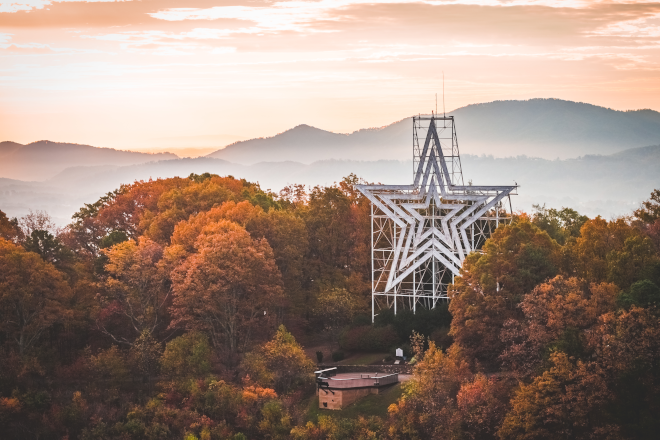 Afterward, be sure to stop at Blue Cow Ice Cream for ice cream. They have a great selection of fall flavors, including pumpkin, snickerdoodle, and carrot cake.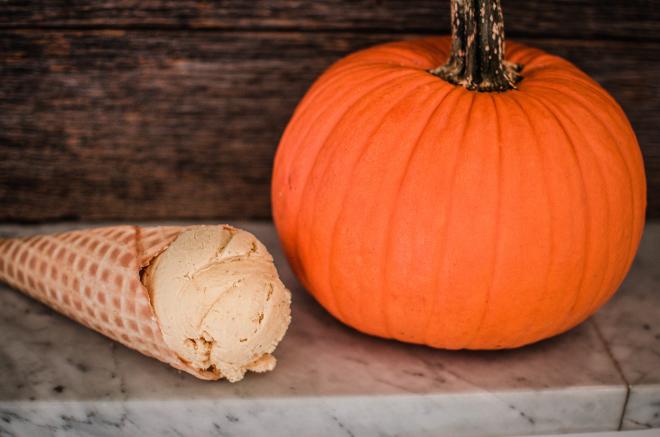 Blue Cow is also accessible from the Roanoke River Greenway, which has recently been extended. The Greenway is my favorite place to ride on easier training days.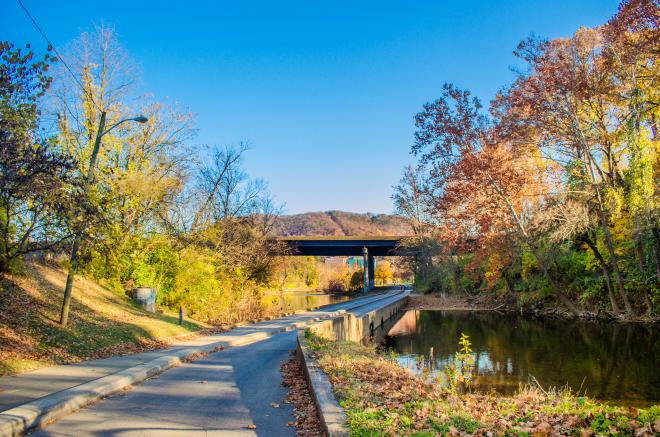 If you like gravel riding, my favorite gravel road near Roanoke is Sandy Ford. It is a nicely maintained gravel road that winds through the woods and is spectacular in the fall. You can park at the Day Creek Horse trail lot in Montvale and enjoy this 25-mile ride. Ride with GPS Route >
After riding, check out one of Roanoke's many breweries and restaurants. My favorite place to go is either Big Lick Brewing Company or Golden Cactus Brewing and get tacos from Tuco's Taqueria across the street.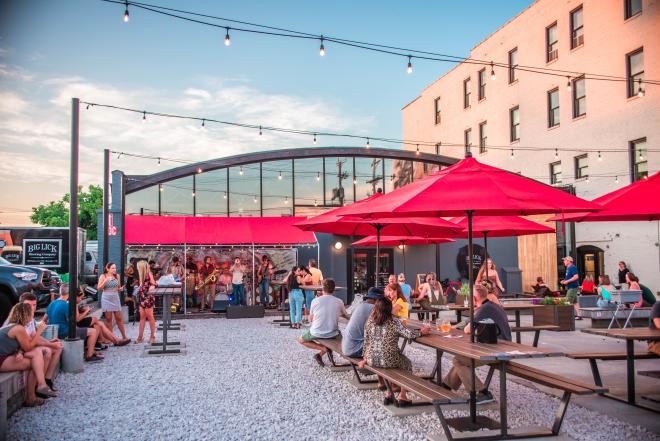 I hope you are able to enjoy the fall in Virginia's Blue Ridge. It really is a beautiful place to be outside.