Are you excited for fall in the Blue Ridge Mountains?
It's one of the best times of year in Virginia's Blue Ridge, as the temperatures get a little cooler, fall flavors become more commonplace, and the calendar is packed with special events, festivals, and celebrations.
As you figure out fun things to do, here are 50 special events happening this September in Virginia's Blue Ridge.
---
NOTE: Please keep in mind that this is only a preview of unique events happening this month. For a full list, check out our complete Calendar of Events, where new things are regularly being added. All info is subject to change. Check event websites and social media pages for the most updated information.
---
1. Roanoke Labor Day Parade | September 2
Downtown Roanoke
Celebrate Labor Day Weekend in Virginia's Blue Ridge and attend the Roanoke Labor Day Parade as it makes its way through Downtown Roanoke.
2. 36th Annual Roanoke Valley Mopar Car Show | September 2
Salem Civic Center
The Roanoke Valley Mopar Car Show at the Salem Civic Center is one of the biggest annual car shows in the region, featuring cars centered on the appreciation of the Chrysler Corporation vehicles, both classic and modern.
Lane Stadium
We're excited for the start of college football season and the opportunity to cheer on the Virginia Tech Hokies in Lane Stadium. The Virginia Tech football team hosts three home games during the month of September.
Old Dominion - September 2
Purdue - September 9
Pittsburgh - September 30
4. SML Live Music Festival | September 2-3
Coves at Smith Mountain Lake
The Smith Mountain Lake Live Music Festival is a celebration of the area's local and regional musicians, featuring performances on three different stages over two days. There will also be craft & artisan vendors, food trucks, and children's activities.
Salem Memorial Ballpark
The Salem Red Sox close out the 2023 regular season with a six game homestand against the Carolina Mudcats. See the Sox in action and catch a game at Salem Memorial Ballpark, offering some of the best views in minor league baseball.
6. Gospel Explosion 2023 - Tasha Cobbs Leonard | September 8
Berglund Center
Grammy Award winning artist Tasha Cobbs Leonard and other artists will present a stirring night of gospel music at the Berglund Center.
7. Roanoke Run for Refugees 2023 | September 8
Wasena Park
This special 5k event is a fundraiser that helps support re-settled and refugee families living in Roanoke who are learning English, as well as other training and job skills.
8. Roanoke College Men's Soccer Invitational | September 8-10
Roanoke College
The Roanoke College Men's Soccer Team gets its 2023 season started in September and you can attend the Men's Soccer Invitational to see the Maroons in action at Kerr Stadium in Salem. 
Beaver Dam Farm
See over 600,000 sunflowers in bloom at the Beaver Dam Farm Sunflower Festival in Botetourt County, which is the largest sunflower festival on the East Coast. There will be beautiful flowers, a variety of crafters, artisans, and food vendors, hay rides, photo booths, children's activities, and more.
10. Olde Salem Days | September 9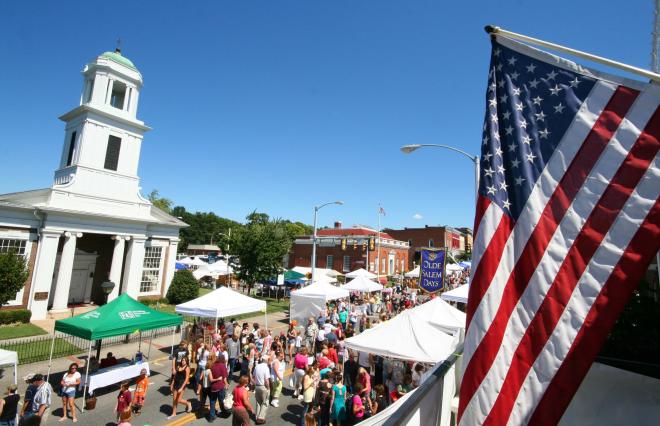 Downtown Salem
This popular annual event showcases over 300 artisans and craftspeople as they display their work along Salem's historic Main Street and the side streets of Downtown Salem. 
11. 2023 Roanoke Taco Fest | September 9
Elmwood Park
Take part in a mouthwatering fiesta at Elmwood Park in Downtown Roanoke as the Roanoke Taco Fest will be a family-friendly event that combines delicious food and vibrant entertainment.
12. Buchanan Tri - Run, Ride, River Race | September 9
Buchanan Town Park
The annual Buchanan Tri is an epic way to experience the beautiful James River and outdoors in Botetourt County, with a 20 mile course that includes a 2 mile road run, 13 mile bicycle ride, and 5 mile kayaking float.
13. Mingle at the Market - Fuzzy Logic | September 9
Vinton Farmers Market
Relax, unwind, and mingle at the Vinton Farmers Market as Fuzzy Logic takes the stage at this popular local community concert series.
14. The Mavericks w/ Paul Thorn Band | September 9
Coves at Smith Mountain Lake
The Mavericks are an eclectic group that present a unique blend of country, rock, and Tex Mex sounds with their music. Paul Thorn is a Southern rock, country, Americana and blues singer-songwriter whose style infuses all of those genres together.
15. Dog Days of Summer | September 10
Twin Creeks Brewpub at Explore Park
Twin Creeks Brewpub at Explore Park will host a special Dog Days of Summer celebration, featuring an adoption event with Angels of Assisi and a variety of regional style hot dogs available on the food menu.
16. Bright Star | September 13 - October 1
Mill Mountain Theatre
Bright Star is the newest production by Mill Mountain Theatre in Downtown Roanoke and it focuses on a story of love and redemption set against the rich backdrop of the American South in the 1920s and '40s.
17. The Brandee Younger Trio | September 14
Jefferson Center
World-renowned harpist Brandee Younger has been praised as one of the most innovative artists of her generation and was the first Black woman to be nominated for a Grammy Award for Best Instrumental Composition.
18. Daleville Summer Concert Series - Morgan Myles | September 15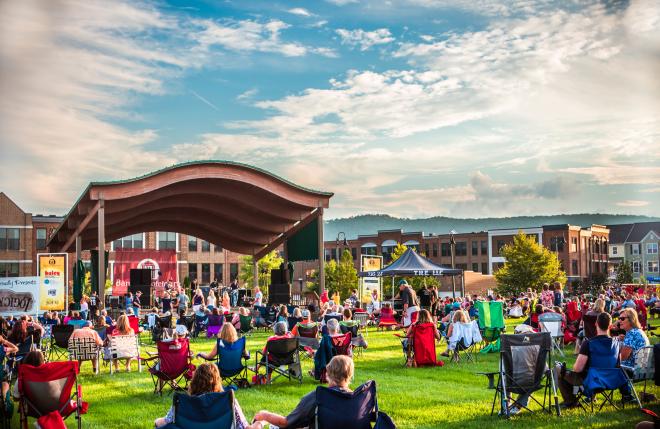 Daleville Town Center
Known for her powerhouse vocals and skills as a singer-songwriter, Morgan Myles is an emerging artist who has earned critical acclaim from outlets such as Billboard, Rolling Stone, and CMT, while also gaining a strong following by finishing in the Top 3 on a recent season of The Voice.
19. Roanoke Greek Festival | September 15-17
Holy Trinity Greek Orthodox Church
The award-winning Roanoke Greek Festival is one of the tastiest festivals of the year in Virginia's Blue Ridge, featuring 3 days of delicious Greek cuisine and a host of other activities and performances that highlight authentic Greek culture.
20. Henry Street Heritage Festival | September 16
Elmwood Park
The Henry Street Festival is an annual community event that presents an array of diverse regional and national live entertainment, educational forums, and exposure to African American heritage as expressed through performing arts, crafts, cuisine, customs, merchandise, art, and children's activities.
21. SWVA Pride Fest 2023 | September 16
Vinton War Memorial
The Southwest Virginia Pride Fest will be a family reunion of long lost family and friends, while also providing the opportunity to meet new friends. The festival will include live entertainment from musicians and drag performers, vendors & artisans for shopping, great food, and activities for families.
22. 31st Annual Smith Mountain Lake Antique & Classic Boat Show | September 16
Crazy Horse Marina
Take advantage of this fun opportunity to cruise on Smith Mountain Lake and see an impressive display of antique and classic boats, while also chatting with other boat enthusiasts.
23. Artisan & Adventure Saturday at Explore Park | September 16
Explore Park
Saturday, September 16 will be an exciting day of special events and activities at Roanoke County's Explore Park, as the park hosts both its Artisan and Adventure Saturday events. See works by a wonderful collection of local artisans and also check out the many exciting outdoor adventures in the park, including twilight ziplining, disc golf demos, and more.
24. Virginia's Blue Ridge GO Cross Cyclocross Race | September 16-17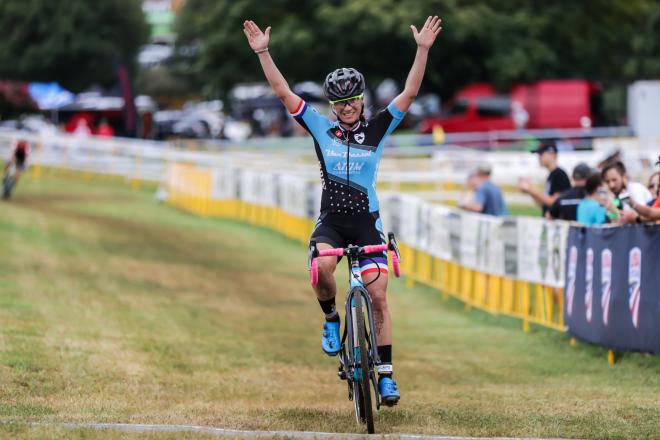 Fallon Park
Professional cyclists from around the world will make their way to the Roanoke Region to compete in the annual Virginia's Blue Ridge Go Cross Cyclocross Race at Fallon Park - Virginia's only permanent cyclocross course. 
25. Jamie McLean Band & The Jared Stout Trio | September 21
The Spot on Kirk
The Jamie McLean Band has been described as creating a "musical gumbo that incorporates New Orleans soul, middle Americana roots, Delta blues, and New York City swagger." They've shared the stage with the likes of Gregg Allman, Trombone Shorty, Aaron Neville, and many more.
26. The Motet w/ J. & The Causeways | September 21
5 Points Music Sanctuary
Since 1998, The Motet have inspired the world with their unique style of dance music, performing at iconic venues and events such as Red Rocks Amphitheatre, Bonnaroo, and Electric Forest. J & The Causeways formed at the legendary Maple Leaf Bar in New Orleans and are a juggernaut soul/R&B ensemble, filled with heavy backbeats and a soaring horn section.
27. Something Rotten | September 21 - October 8
Showtimers Community Theatre
Something Rotten is a theatrical production about the story of two brothers who are attempting to find success making plays in London in the late 1500s, but they find themselves constantly upstaged by a pompous rockstar playwright of the Renaissance…William Shakespeare.
28. Atlanta Rhythm Section | September 22
Harvester Performance Center
Atlanta Rhythm Section have entertained audiences around the world with many of their hits, carrying the mantle of "Southern Rock" alongside groups like Lynyrd Skynyrd, while also providing a softer, pop flavor that gives their music a sound all its own.
29. Historic Fincastle Festival | September 23
Historic Fincastle
The annual Historic Fincastle Festival features local artists and crafters along with Revolutionary War reenactors, a petting zoo and pony rides, touch-a-truck, old-time children's games, live music, great food, and more.
30. Not Your Average Roots & Reggae Festival | September 23
Wasena Park
The Roots and Reggae Fest is back for its 5th year, serving as a family-friendly festival that embraces cultural diversity by uniting communities through love, humility, food, music, and fun. Enjoy the sun and listen to relaxing and vibrant roots, reggae, funk, and soul music from local and regional bands at Roanoke's Wasena Park.
31. Yelawolf | September 23
Dr Pepper Park
Known for music in the hip hop, rap, and country rap genres, Yelawolf cites artists such as Run-DMC and Outkast as some of his biggest musical influences as he seeks to incorporate a "blend of sounds."
32. The Most Unique Concert of the Year | September 23
Attic Productions
Formed in 1770, Botetourt County was considered by some to be on the fringe of the "backcountry" leading to the "wilderness". As such, it has been called "A Seed-Bed of The Republic" and the site of differing societal interactions. This concert brings the music and instruments of the time to you.
33. Smith Mountain Lake Wine Festival | September 23-24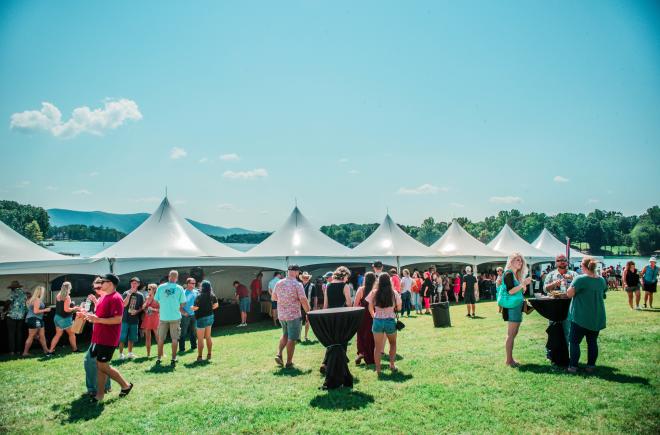 Crazy Horse Marina
The Wine Festival is the signature annual event at Smith Mountain Lake, showcasing nearly 30 Virginia wineries while also hosting a variety of food vendors, artisans, musicians, a beer garden, and beautiful views of the lake, particularly for those who choose to attend by boat.
34. Disc Golf in the Ballpark - MVP Circuit Challenge | September 24
Salem Memorial Ballpark
Head to the ballpark for a round of…disc golf! The 2nd annual Disc Golf in the Ballpark Circuit Challenge will take place September 24 and is hosted in partnership with the Salem Red Sox and Roanoke Disc Golf.
35. Ja Rule & Ashanti | September 24
Elmwood Park
Ja Rule and Ashanti have both earned numerous Grammy Award nominations and created many chart-topping hits, including songs in which they collaborated together, such as "Always On Time," "Mesmerize," and "Wonderful."
36. Anders Osborne Duo - 5PTS Outdoors | September 24
The Dog Bowl at Black Dog Salvage
The Anders Osborne Duo featuring Jonathan Sloane is the final performance of the 5PTS Outdoors at the Dog Bowl summer concert series. Osborne is known for his incredible musicianship and poetic songwriting that has made him one of the most visionary artists performing today.
37. Opera Roanoke - Young Artist Performance | September 24
Hollins University
Opera Roanoke's Young Artists will present a special preview of the Opera's upcoming 2023-24 season, featuring selections from Opera Roanoke performances and the Metropolitan Opera's MET Live in HD season.
38. The Book of Life | September 26
Moss Arts Center at Virginia Tech
The Book of Life is a theatrical production based on Rwandan writer and activist Odile Gakire Katese's years-long project of of accumulating letters written by survivors and perpetrators of the Rwandan genocide in 1994. It's a deeply moving perspective on life, loss, and recovery.
39. Disney Junior Live on Tour: Costume Palooza | September 27
Berglund Center
Mickey, Minnie, and their pals are getting ready to throw a huge costume party, but mysterious weather keeps interrupting the fun. Team Spidey attempts to help save the Costume Palooza is an exciting, interactive concert experience that includes singing, dancing, and 3D special effects and aerobatics.
40. G Love & Special Sauce | September 28
The Grandin Theatre
G. Love & Special Sauce return to Virginia's Blue Ridge for a special performance at Roanoke's Historic Grandin Theatre. The band is known for creating what NPR describes as a "musical melting pot" with G. Love pulling from his early musical influences of everything ranging from blues and rap to John Hammond and the Beastie Boys.
41. Lee Fields | September 29
Jefferson Center
Lee Fields is arguably the greatest soul singer alive today, and his prolific, decade-spanning career continues to reign supreme on the modern soul scene. Fields has created 20 albums and over 40 singles, while also taking the stage at almost every major festival and iconic venue on the planet, including Coachella, Carnegie Hall, the Olympia in Paris, and the Paradiso in Amsterdam.
42. Newsboys: Let the Music Speak Tour | September 29
Berglund Center
Newsboys are one of the biggest bands in Christian music history, having sold more than 10 million records across 23 recordings and earning numerous accolades, including platinum & gold certifications, over 30 #1 radio hits, four Grammy nominations, and multiple Dove Awards.
43. Bare Knuckle Fighting Championships | September 29
Salem Civic Center
Based in Philadelphia, the Bare Knuckle Fighting Championships are the first promotion allowed to hold a legal, sanctioned, and regulated bare knuckle fighting event in the United States since 1889. The organization is dedicated to preserving the historical legacy of bare knuckle fighting, while utilizing a specially created rule set that emphasizes fighter safety.
44. Sinkland Farms 32nd Annual Pumpkin Festival | September 29 - October 29
Sinkland Farms
Each weekend at Sinkland Farms is packed with fall activities during the 32nd annual Pumpkin Festival. Festivities include hay rides to the pumpkin patch, navigating the 5-acre corn maze, visiting Sinkland's farm animals, pony rides, kids activities, and much more.
45. 150Fest | September 30
Town of Rocky Mount
The Town of Rocky Mount will celebrate its 150th anniversary with a special festival that showcases local talent while also offering children's activities, vendors, and lots of great live music.
46. Local Colors Hispanic Heritage Month Celebration | September 30
Downtown Roanoke
The 4th annual Hispanic Heritage Month Celebration is a free, family-friendly event that spotlights the cultures of Latin America and recognizes the many positive contributions of the Latino community to our region.
47. Star City Strongfest | September 30
Elmwood Park
Star City Strongfest is a free, wellness-focused festival that will feature exhibitors, vendors, family activities, and food, as well as an expo of two Strongman competitions. Star City Strongman and Professional Strongman League will attract a large field of competitors from around the East Coast, and the professional event will feature the Top 15 strongest (u90kg) athletes in the world.
48. Jeter Farm Fall Festival & Country Store | September 30 - October 29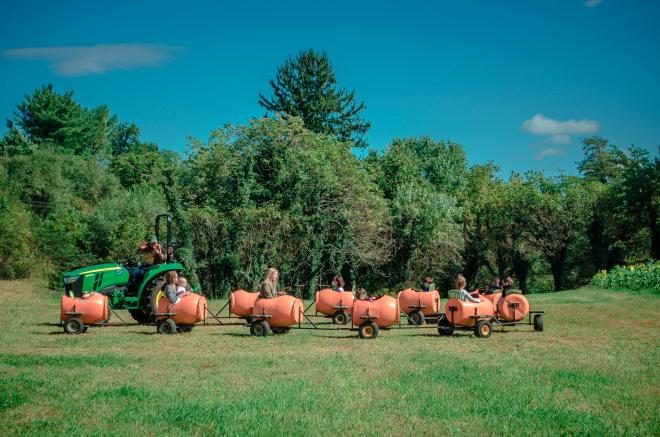 Jeter Farm
The Fall Festival & Country Store at Jeter Farm in Botetourt County is one of our favorite fall traditions in Virginia's Blue Ridge. Get in the spirit of the season by navigating through the corn maze, visiting the farm animals, taking a hay ride, playing in the barnyard, and picking out the perfect pumpkins for decorating.
49. John Crist | September 30
Berglund Center
Performing to sold-out shows around the country, John Crist has become a digital and social media star while also emerging as one of the fastest-rising stand-up comedians in the industry. The Berglund Center will serve as a stop on Crist's 2023 Emotional Support Tour.
50. Kidd G | September 30
Dr Pepper Park
After finding fame online through outlets such as TikTok and SoundCloud, Kidd G is known for offering a creative take on hip hop music, while also incorporating many sounds and elements of the country genre.
---
Save the Dates for October 2023
Mountain Magic in Fall Bluegrass, Antiques & Crafts Festival - October 7
Anthem GO Outside Festival - October 13-15
LewisGale Salem Half Marathon - October 14
Open Studios Botetourt - October 21-22
50th Annual Blue Ridge Folklife Festival - October 28
---
Looking for more information about what's going on in Virginia's Blue Ridge? Check out our Events Calendar for a complete list of events and give us a follow on Social Media, where we regularly post about special events and other exciting things happening in the region.
You can also subscribe to our monthly e-newsletter to receive updates about unique things to do and experiences in Virginia's Blue Ridge.