Are you excited for fall in the Blue Ridge Mountains?
It's one of the best times of year in Virginia's Blue Ridge, as the temperatures get a little cooler, fall flavors become more commonplace, and there are lots of great events on the calendar.
As you figure out fun things to do this month, here are 25 special events happening this September in Virginia's Blue Ridge.
---
NOTE: All info is subject to change. Please check event websites and social media pages for the most updated information.
---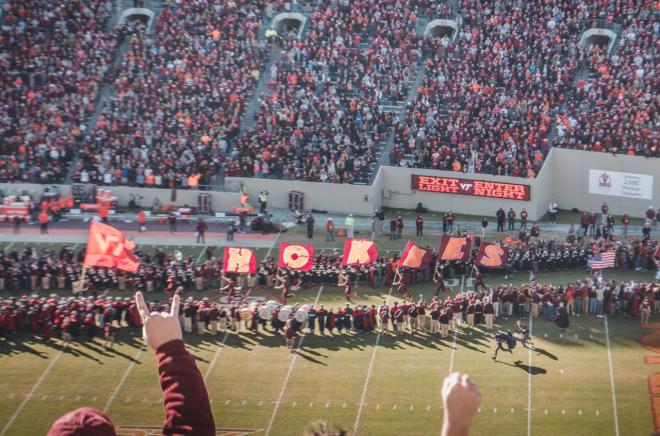 Lane Stadium
College football is back, which means it's time to cheer on Virginia Tech in Lane Stadium! The Hokies have three home games in September - kicking the season off against North Carolina on Friday, September 3, followed by home games against Middle Tennessee on September 11 and Richmond on September 25.
Virginia Tech Football Tickets >
Downtown Roanoke
First Fridays is one of Downtown Roanoke's best parties, and this month's concert lineup includes live music by Mended Fences on September 3 and Fuzzy Logic on September 17.
First Fridays Website >
Salem Civic Center
The 14th annual Winterfest Beach Bash in the Summer returns to the Salem Civic Center with a special performance by Band of Oz and special 1920s Great Gatsby theme in which attendees are encouraged to dress the part.
Facebook Event: Winterfest Beach Bash in the Summer >
Elmwood Park
Festival in the Park is one of Roanoke's signature annual arts & cultural festivals and this year's event takes place over Labor Day weekend, featuring 3 days of great live music, headlined by Leonid & Friends, 1964 The Tribute, and Music Road CO, as well as a variety of artists and kid-friendly activities.
Festival in the Park Website >
Harvester Performance Center
Blue Oyster Cult has been providing hard rock music to audiences around the world for more than four decades, and the band makes its way to Virginia's Blue Ridge for a concert at the Harvester Performance Center in Rocky Mount on September 4.
Blue Oyster Cult Tickets >
The Spot on Kirk
As part of its special Shaping Sounds: Star City Playlist, The Spot on Kirk in Downtown Roanoke will host a concert by Ty' Dye, a Roanoke rapper, songwriter, and producer who has performed in the area since 2010 and helped showcase other independent hip-hop artists in the region.
Spot on Kirk - Shaping Sounds: Star City Playlist >
Dr Pepper Park at The Bridges
Blackberry Smoke has become a crowd favorite with its unique blend of classic rock, blues, country, and folk/americana music. Catch them in Roanoke on September 9 as part of Dr Pepper Park's Summer You Deserve Concert Series.
Blackberry Smoke Tickets >
Chaos Mountain Brewing
Jump Into Mystery is partnering with Chaos Mountain Brewing in Franklin County to host a special Murder Mystery Night at the brewery on Thursday, September 9. Get ready for a great night of fun and laughs while you use your detective skills to determine who committed the crime.
Murder Mystery Night Tickets >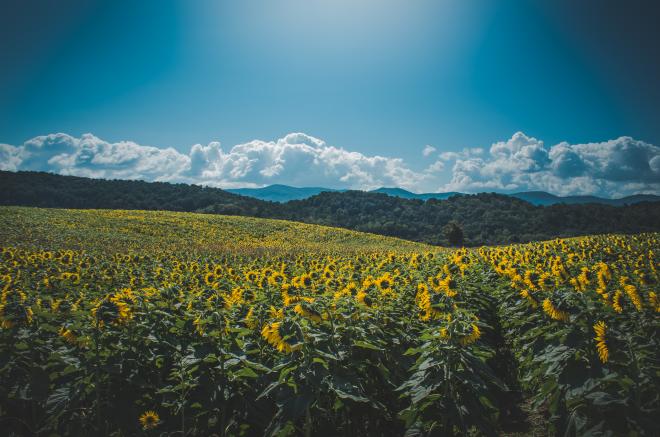 Beaver Dam Farm
Since the inaugural event in 2016, the Beaver Dam Farm Sunflower Festival has grown to become one of the biggest festivals of the year in Virginia's Blue Ridge, as visitors make their way to the farm to see the stunning 20 acres of over 600,000 black oil sunflowers in bloom. 
This year's festival takes place from September 10-19 and features a variety of special events & activities, offering multiple opportunities to enjoy the beauty of the sunflowers.
Sunflower Festival Website >
Elmwood Park
If you're a person who gets nostalgic about MTV and 90s playlists (l know I do!), go ahead and get your tickets now to see Collective Soul, Better Than Ezra, and Tonic in concert on Friday, September 10 at Elmwood Park in Downtown Roanoke.
Collective Soul, Better than Ezra, Tonic Concert Tickets >
Franklin County Recreation Park
The Southwest Virginia Antique Farm Days are an annual celebration of the region's rich agricultural heritage, showcasing a variety of demonstrations and displays of the machinery and different products that were used to support local farming and agriculture.
SWVA Antique Farm Days Website >
Smith Mountain Lake Community Park
The Smith Mountain Lake SUP Race features 2.5, 5, and 7.5 mile courses and is a great opportunity to experience paddleboarding at Smith Mountain Lake in Virginia's Blue Ridge. The event is open to all ages and there will also be outfitters on-hand offering board rentals.
SML SUP Race Info >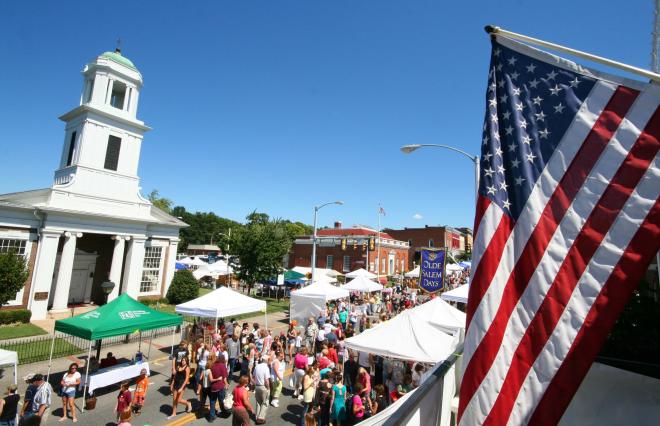 Downtown Salem
Olde Salem Days is Virginia's premier arts & crafts festival, showcasing over 400 artisan booths along Salem's Main Street, offering a variety of handmade creations, along with many other fun activities.
Olde Salem Days Website >
Buchanan Town Park
The Buchanan Tri is an amazing way to experience the James River as you run, ride, and paddle your way through Botetourt County. It's a unique "triathlon" that combines a 2 mile road run, 13 mile road bicycle ride, and 5 mile paddle on the James River for 20 miles of fun.
Buchanan Tri Website >
15. Freedom Fest 2021 | September 11-12, 18-19, 25-26
New Freedom Farm
New Freedom Farm in Botetourt County will host its Freedom Fest 2021 over three weekends in September - 9/11-12, 9/18-19, & 9/25-26.
The event will occur at the farm and will feature craft and food vendors, raffle items, live music, and information about wild mustangs. The event is a fundraiser for New Freedom Farm and will bring awareness to the farm's mission of "healing heroes through horses."
Freedom Fest 2021 Website > 
Vinton Farmers Market
The Town of Vinton will host two Mingle at the Market events at the Vinton Farmers Market this month - featuring a concert by Vinton's own Hardrive Crew on September 11 and a show by Five Dollar Shake on September 25 to close out the season.
Facebook Events: Hardrive Crew > | Five Dollar Shake > 
Jefferson Center
Bela Fleck is one of bluegrass music's most iconic artists and we're excited to have him and his band return to Virginia's Blue Ridge for a concert at Jefferson Center's Shaftman Performance Hall, where they'll be performing music from My Bluegrass Heart.
Bela Fleck Tickets >
Franklin County Recreation Park
The Franklin County Agricultural Fair returns in 2021 with a great schedule of activities that include tractor competitions, midway rides, live music & special performances, educational exhibits, animal shows, contests, games, food, and more.
The concept of agricultural fairs originated in farming communities as an opportunity for folks to come together for fellowship and a celebration of the fruits of labor and bountiful harvests.
Franklin County Agricultural Fair Website >
Elmwood Park
The Henry Street Music Festival promises to be a great community event presenting an array of diverse entertainment, educational forums, and exposure to African-American heritage as expressed through the performing arts, crafts, cuisines, customs, and merchandise.
Henry Street Music Festival Website >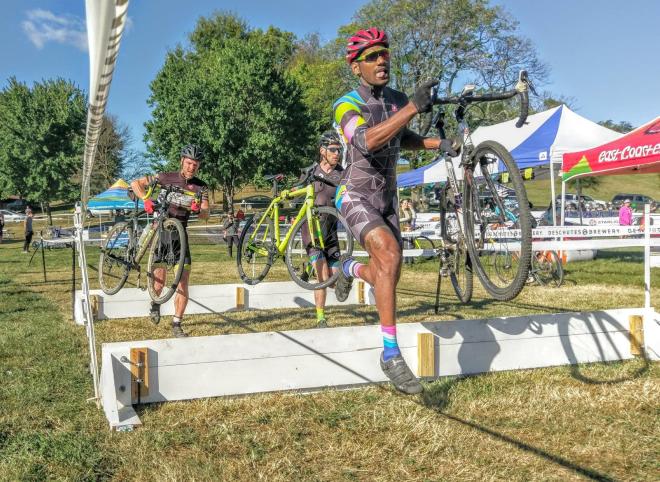 Fallon Park
Virginia's Blue Ridge GO Cross Cyclocross Race, presented by Deschutes Brewery, is one of the rowdiest and most fun biking events of the year in Virginia's Blue Ridge. Come out to Roanoke's Fallon Park for two days of exciting cyclocross racing and a great, spectator-friendly atmosphere where cheering and heckling is highly encouraged.
GO Cross Website >
Peaks of Otter Winery
What originally started as an anniversary celebration for the Peaks of Otter Winery in 2017 continues in 2021 as a fun night of great live music, food, and wine at the base of the Blue Ridge Mountains. Camping and RV spaces are also available for purchase to turn your party into an overnight stay.
Long Strange Night Tickets >
Daleville Town Center
The BOCO BBQ & Country Music Festival at Daleville Town Center is one of Botetourt's biggest nights, with the event headlined by live music from Adam Rutledge, Low Low Chariot, and Wound Tight.
BOCO BBQ & Country Music Fest Website >
Mill Mountain Theatre
Based on the popular film, Legally Blonde: The Musical is an award-winning show that follows the story of a young blonde woman and her journey of self-discovery from California to Harvard and beyond.
Legally Blonde Tickets >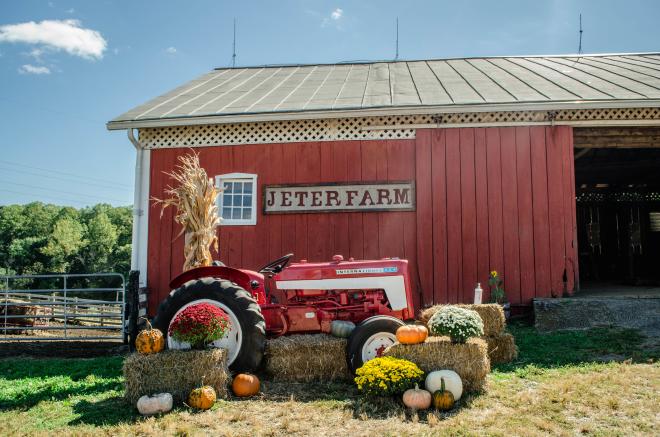 Jeter Farm
A visit to the Jeter Farm Fall Festival & Country Store is the perfect way to celebrate the arrival of fall in Virginia's Blue Ridge. Starting September 25 and going through October 31, the farm is open every Saturday & Sunday and the festival includes a corn maze, hay rides, pumpkin patch, kettle corn, and more.
Jeter Farm Fall Festival Info >
Stoney Brook Vineyards
Experience the fun of a farm-to-table bicycle ride in Virginia's Blue Ridge and join the Harvest Tour on September 26. The event will feature a 40 mile scenic bicycle ride through Botetourt County and include stops at local farms, as well as a post-ride, farm-to-table meal catered by Pomegranate at Stoney Brook Vineyards.
Harvest Tour Website >
---
To see a full list of what's happening in Virginia's Blue Ridge, refer to our full Calendar of Events. You can also check out our Events This Weekend page to find out about events for the upcoming weekend.
Don't forget to sign up for our e-newsletter, which we send once a month, and give us a follow on social media for more announcements and posts about fun stuff to do in Virginia's Blue Ridge.