We are so excited to see in-person events becoming a more common occurrence in Virginia's Blue Ridge.
While things will continue to look different than years past as numerous health protocols and guidelines are implemented to help provide a safe experience for guests, there are still lots of great opportunities to have fun at some unique events in the Blue Ridge Mountains.
Here's a guide to the great local events to check out for May 2021 in Virginia's Blue Ridge.
NOTE: All info is subject to change. Please check event websites and social media pages for the most updated information.
1. Botetourt County Restaurant Week - Various Restaurants
May 1-9
Show your support for local restaurants by participating in the first ever Botetourt County Restaurant Week, presented by Shop Botetourt. There will be specials at $10, $20, and $30 price points, and restaurants will be offering dine-in and takeout options.
Botetourt County Restaurant Week Specials >
2. Sing Spectacular! Outdoor Concert - Salem Football Stadium
May 2
The Roanoke Valley Children's Choir and Opera Roanoke will partner together for this special joint outdoor concert at the Salem Football Stadium, showcasing songs and music from popular movies, Broadway shows, and opera.
Sing Spectacular Concert Details >
3. Grace Potter - Berglund Center Parking Lot
May 6
A favorite on the music festival circuit, Grace Potter is a 3-time Grammy-nominated artist who has performed and collaborated with many of the biggest names in music. This concert will be held outdoors in the Berglund Center parking lot and tickets will be sold in 2-person pods, with the option to purchase up to 4 additional tickets for your pod.
Grace Potter Concert Details >
May 6 & 20
Come party at the pavilion at the Daleville Town Center in Botetourt County. There will be live music by Fuzzy Logic on May 6 and Vinyl Nation on May 20. Food will be available for purchase from Mountain Grille at both events.
Party at the Pavilion Facebook Page >
May 7 & 21
The First Fridays concert series returns for the 2021 season, which kicks off with a concert by The Worx, a Mid-Atlantic band that has become a favorite at local events & festivals. On May 21, catch a performance by Trial by Fire. The Worx concert will be held in the Berglund Center parking lot and the Trial by Fire concert will take place on Franklin Road in Downtown Roanoke.
First Fridays Website >
May 7
The new "First Fridays on Franklin" event series is a way for you to check out some fun local businesses and things to do in Historic Rocky Mount in Franklin County. Businesses will stay open late, providing the opportunity to eat, drink, and shop into the evening.
First Fridays on Franklin Facebook Event >
7. Wine & Tunes with Black Mountain Revival - Virginia Mountain Vineyards
May 7
Virginia Mountain Vineyards in Botetourt County will host its first Wine & Tunes night with a special concert by Black Mountain Revival. It'll be a great scene for an outdoor picnic, wine tasting, and live music while enjoying beautiful views of the surrounding mountains.
Wine & Tunes Facebook Event >
8. Roanoke Symphony Orchestra's Spring Concert - Elmwood Park
May 8
Roanoke Symphony Orchestra's annual outdoor concert in Elmwood Park is always one of the most popular events of the year as the group presents movie favorites and classics that spotlight the music of John Williams. The concert is free to attend but seating is limited and tickets are required, so don't wait to reserve your tickets on the event website!
RSO Spring Concert Details >
May 8 & 22
The Bank of Botetourt presents the Daleville Summer Concert Series, live from the Bud Light Stage at Daleville Town Center. The series kicks off with two concerts in May - 5 Dollar Shake on May 8 and East Bound & Down on May 22.
Daleville Summer Concert Series Facebook Page >
10. A Midsummer Night's Dream - Mill Mountain Theatre
May 8-16
Mill Mountain Theatre will present Shakespeare's classic comedy "A Midsummer Night's Dream" with a series of unique outdoor performances that will be held on the front lawn of Heights Community Church in Roanoke's Grandin Village. It promises to be a great theatre experience for audience members of all ages.
A Midsummer Night's Dream Performance Details >
11. Le Tour de Roanoke: Mother's Day - Downtown Roanoke
May 9
Treat your mom to a Sunday morning celebration of cycling and brunching at a few of Roanoke's best local brunch restaurants. It's a sectional, 5-mile guided bike ride that includes stops at three different restaurants. Registration by May 6 is required.
Le Tour de Roanoke Event Details >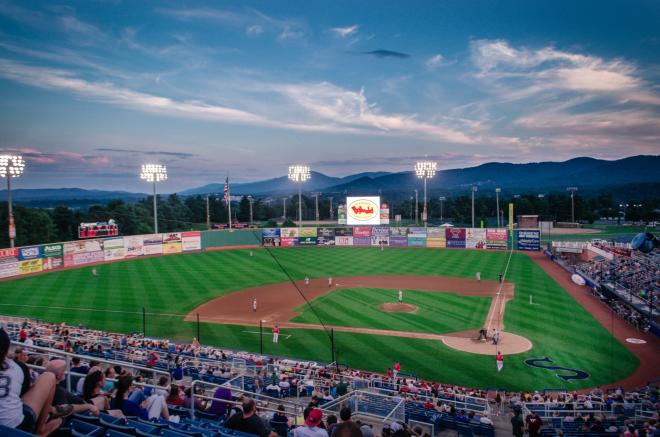 May 11
Take yourself out to the ballgame and cheer on the Salem Red Sox, who are back for what promises to be an exciting 2021 season. The Red Sox home opener on May 11 is a Battle for 460 against the rival Lynchburg Hillcats, which will also be the first of a 6-game series. The organization also has a variety of fun themed-promotional nights planned throughout the season.
Salem Red Sox 2021 Schedule >
May 12, 19, 26
Roanoke's grooviest riding series is back! The Wednesday Night Disco Mountain Bike Series at Mill Mountain Park returns for three weeks of riding and is taking some new steps to provide a safe experience for participants, including the requirement of pre-registration, departing in waves, and wearing masks at all times when you're not riding.
Disco MTB Race Series Details >
14. Metallica Tribute: Battery - Dr Pepper Park
May 14
The Flashback Fridays concert series is back at Roanoke's Dr Pepper Park, and this performance will feature live music by Battery, a Metallica tribute band. You know the crowd will lose it when Enter Sandman starts playing.
Metallica Tribute Concert Details >
15. 2021 Local Colors Festival - River's Edge Sports Complex
May 15
The Local Colors Festival is an incredible annual celebration of the region's rich diversity and cultures, showcasing unique traditions, flavors, music, and displays from around the world. The event will be held at River's Edge Sports Complex to help provide the opportunity for proper social distancing and many activities will take place in a virtual format, including an opportunity to participate in a fun Cultural Pursuit Scavenger Hunt in the weeks leading up to the festival. 
Local Colors Festival Details > 
May 15
The theme for this month's Breakfast with the Animals at Mill Mountain Zoo is "Munch with the Mammals," spotlighting many of the fascinating mammals who live at the zoo. Don't miss your opportunity to meet Hyde, the beautiful American Black Bear who recently moved into a new exhibit at the zoo. Pre-registration is required.
Mill Mountain Zoo Event Details >
17. FSRV Bike, Car, and Truck Show - Salem Civic Center
May 15
Show off your motorcycle, car, or truck at this special outdoor car show in the Salem Civic Center parking lot, which will support Family Service of Roanoke Valley. There will also be food vendors on hand, live music, prizes, and awards for the best vehicles.
Bike, Car and Truck Show Event Details >
18. Family Fun Day - Taubman Museum of Art
May 15
The theme for this month's Family Fun Day at the Taubman Museum of Art is Movement in Art. The event will celebrate dancing as a form of art and kids will love the opportunity to create their own Q-Tip Figure Paintings. You can also explore the museum's galleries and search for art inspired by dancing.
Family Fun Day Details > 
19. Jamey Johnson - Dr Pepper Park
May 15
Country music icon and Grammy-nominated artist Jamey Johnson will perform as part of the Summer Sunset Series at Dr Pepper Park. Johnson is one of the few people in the history of country music to be a multi-time Song of the Year winner from the Academy of Country Music, earning the title for "Give It Away" and "Color."
Jamey Johnson Concert Details >
20. Salem Spring Holiday Market - Salem Civic Center
May 15
Inspired by the popularity and success of the Christmas Holiday Market for the past two years, the Salem Civic Center will host a special Spring Holiday Market, featuring a wide assortment of vendors with custom crafts, collectables, and merchandise.
Salem Spring Holiday Market Details > 
21. The Day is Past & Gone: A Trilogy of Slave Life - Thomas Jefferson's Poplar Forest
May 15
This original drama from Teresa Harris presents the real-life experiences of the men and women who were enslaved at Poplar Forest, with a focus on the complexity of their lives and their struggles for survival. There will also be an Q&A with Teresa Harris, the cast, and Poplar Forest's archaeologists following the performance.
The Day is Past Gone Details > 
22. The Dog Bowl Market - Black Dog Salvage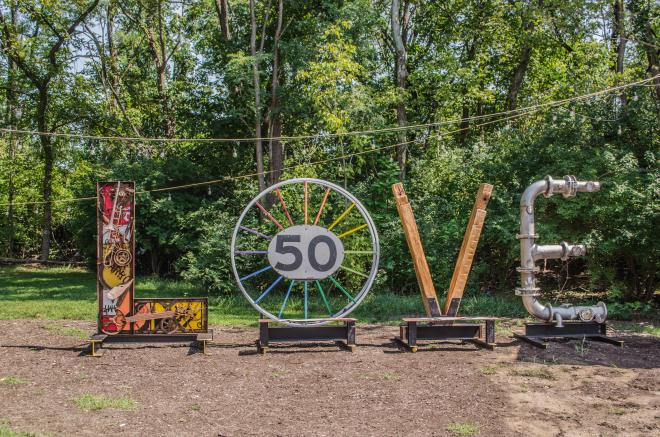 May 16
It's Sunday Funday with the May Dog Bowl Market at Black Dog Salvage! The party will include food, beverages, live music, and shopping from a variety of guest vendors, showcasing handmade, upcycled, and vintage goods.
Black Dog Salvage Dog Bowl Details >
May 20 & 27
The weekly beach party is back for 2021! Beginning May 20, Party in Elmwood will feature 22 weeks of outdoor concerts in Elmwood Park in Downtown Roanoke, happening every Thursday night. The month's concerts kick off with performances by Chairmen of the Board (5/20) and the Blackwater Rhythm & Blues Band (5/27).
Party in Elmwood Details >
24. Chase Rice - Salem Memorial Ballpark
May 21
Rescheduled from his original 2020 date, we are excited to welcome Chase Rice to the City of Salem in Virginia's Blue Ridge for a special outdoor concert at the Salem Memorial Ballpark. Rice is one of the brightest young stars in country music, known for hit songs like "Eyes on You" and "Lonely If You Are."
Chase Rice Concert Details >
25. 5 Points Outdoors Concert - Wasena Park
May 21-22
5 Points Music Sanctuary is hosting an awesome 2-night outdoor concert experience on May 21 & 22 in Roanoke's Wasena Park. The Friday night show will feature performances by Travers Brothership, Abby & The Echoes, and Pressing Strings, and the Saturday night concert features The Hackensaw Boys & Chupacabras.
5 Points Outdoors Concert Details >
May 22
This free, ticketed event in Elmwood Park will feature two performances (2:00 p.m. & 7:00 p.m.) of Coppelia by the Southwest Virginia Ballet. The story is a comedic ballet set in Europe in the late 1800s and it focuses on a young girl, her fiance, a mysterious dollmaker & his life-sized dancing doll. Advance reservations are required.
Coppelia Performance Details >
May 22
The 4th annual Hustle for the Homeless 5K features a fun course that twists and turns through Downtown Roanoke, passing many iconic local spots like The Hotel Roanoke & Conference Center, Martin Luther King Jr. Plaza, Virginia Museum of Transportation, and St. Andrews Catholic Church.
Hustle for the Homeless Race Details >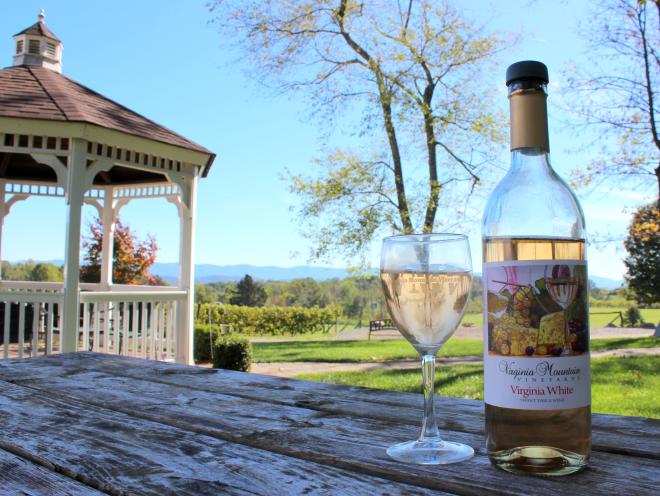 May 22
Virginia Mountain Vineyards will host more than 20+ vendors featuring artisan crafts, jewelry, and decor, as well as food trucks, for its Wine & Roses Spring Festival. You'll also be able to sip wine as you walk through the vineyard and enjoy the beauty of the spring roses and mountain views.
Wine & Roses Spring Festival Facebook Event >
May 26
St. Paul & The Broken Bones is a popular Alabama based rock & soul band known for edgy, authentic music. This outdoor concert will be held in the Berglund Center parking lot and tickets will be sold per vehicle.
St. Paul & The Broken Bones Concert Details >
May 28
Performing around the globe for over a decade, Eaglemania is known as The World's Greatest Eagles Tribute, emulating the distinct sound of the iconic group. They perform at Dr Pepper Park on May 28 as part of the venue's Flashback Rewind concert series.
Eagles Tribute Concert Details >
May 28-30
Find all kinds of unique items from jewelry makers, goldsmiths, and silversmiths, or design your own custom creation and get expertise on how to repair existing items at the 29th annual Spring Gem & Jewelry Show at the Salem Civic Center.
Gem & Jewelry Show Details >
32. Kip Moore - Dr Pepper Park
May 29
Kip Moore is an American singer-songwriter based in Nashville who became known for his chart-topping hit "Somethin' 'Bout a Truck," which reached No. 1 on the Billboard country chart in 2011. He was also named New Artist of the Year at the 2014 Country Music Association Awards.
Kip Moore Concert Details >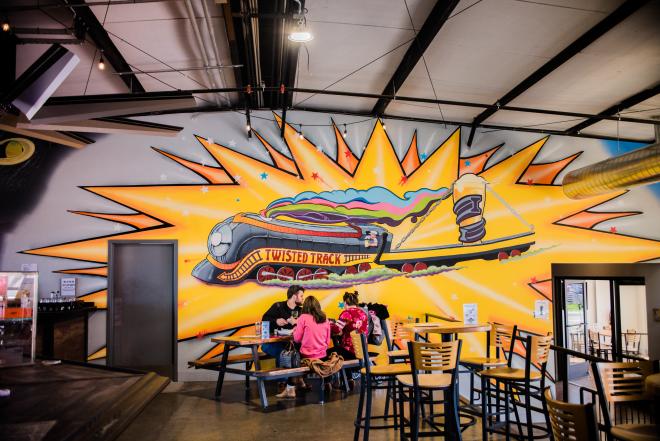 May 30
Make it a great afternoon of delicious food & craft beer while shopping local and supporting local vendors featuring art, crafts, and more at the Twisted Bazaar at Twisted Tracks Brewpub in Downtown Roanoke.
Twisted Bazaar Facebook Event >
On Display through August 1
Don't miss the opportunity to see works by renowned photographer Ansel Adams in this special exhibition at the Taubman Museum of Art! The Compositions in Nature exhibition features 40 of Adams' most beloved works and showcases his career as an artist, environmentalist, and musician.
Ansel Adams Exhibition Details >
On Display through November 2
Learn about the rich history of Botetourt County in Virginia's Blue Ridge by visiting this new exhibit at the Historical Society of Western Virginia. The exhibit was originally scheduled to display in 2020, commemorating the 250th anniversary of the founding of Botetourt County, but was delayed to this year due to COVID-19.
Botetourt County Exhibit Details >
---
We hope this preview of May events in the region will inspire you to plan a spring getaway to Virginia's Blue Ridge! You can also check out our guide to Spring Outdoor Adventures and Spring pages for more information to help you plan your visit to the Blue Ridge Mountains.
Don't forget to follow us on social media and subscribe to our e-newsletter to keep up with other exciting things to do in Virginia's Blue Ridge.