You'll find lots of fun special events, festivals, and things to do this May in Virginia's Blue Ridge!
The calendar has lots of great activities happening this month, including exciting live sporting events, outdoor concerts, family-friendly festivals, theater performances, and more.
Plan your next getaway to the Blue Ridge Mountains and take part in these local events during your visit.
The following is a guide to 25 events to check out this May in Virginia's Blue Ridge.
---
NOTE: All info is subject to change. Please check event websites and social media pages for the most updated information.
---
1. SPHL President's Cup Championship Series: Peoria Rivermen vs. Roanoke Rail Yard Dawgs - May 2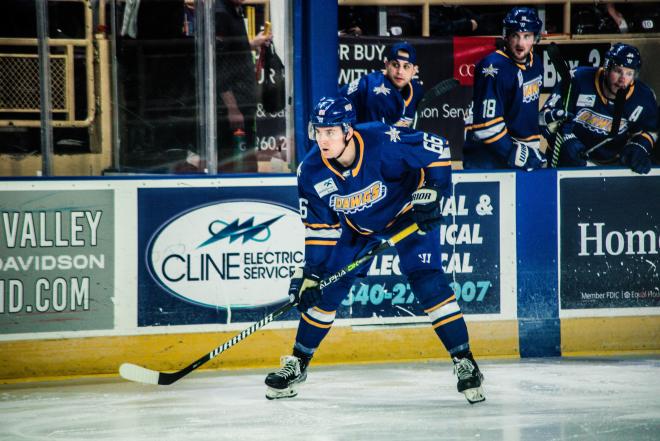 Berglund Center
The Roanoke Rail Yard Dawgs have advanced to the Southern Professional Hockey League's President's Cup Championship Series! The Dawgs face off against the Peoria Rivermen with games one and two taking place in Peoria, before returning home to host game 3 at the Berglund Center on Monday, May 2.
This is a best of five series, meaning that if necessary, game 4 will also be held at the Berglund Center on Tuesday, May, 3.
Cheer on the Dawgs as the team looks to bring its first championship home to Virginia's Blue Ridge!
Salem Memorial Ballpark
In addition to playoff hockey, you can also enjoy great minor league baseball in Virginia's Blue Ridge and catch the Salem Red Sox in action.
Playing in one of the most beautiful minor league ballparks in baseball, the Red Sox have multiple homestands throughout the month of May, featuring some great promotional nights planned, including the opportunity to bring your pup to the game with Bark in the Park nights on May 4, May 8, and May 19.
3. Rooftop de Mayo - May 5
Center in the Square
Celebrate Cinco de Mayo on the rooftop patio of Center in the Square, where this special party will feature Salsa lessons provided by Salsa Noke, live music by the Latin Clave Band, and a full bar & great food, all while enjoying beautiful views of Downtown Roanoke and the surrounding mountains.
4. First Fridays - May 6 & 20
Franklin Road - Downtown Roanoke
First Fridays returns for its 2022 season and has two great concerts planned for the month of May, featuring SPANK - The 80's on May 6 and On the Border: The Ultimate Eagles Tribute on May 20! The concerts take place on Franklin Road (between Jefferson Street and Williamson Road) in Downtown Roanoke and tickets are only $5. Gates open at 5:00 p.m.
5. 42nd Annual Community School Strawberry Festival - May 6-7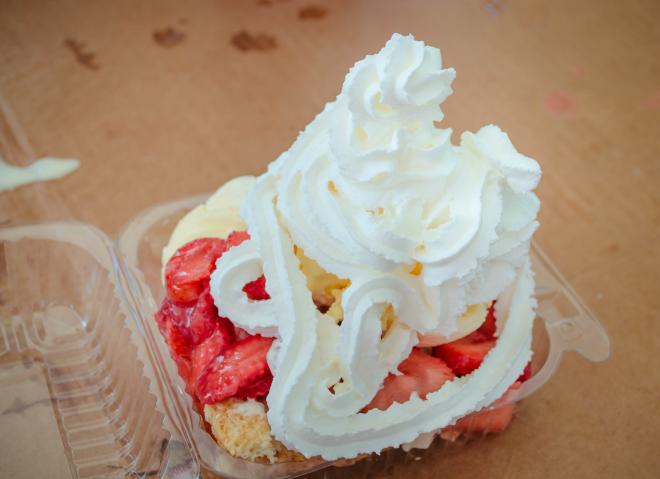 Elmwood Park
One of the premier family festivals of the spring season in Virginia's Blue Ridge, the Strawberry Festival returns for its 42nd year, serving as an event that benefits the Community School. There will be local artisans and vendors, live entertainment, and, of course, lots of delicious strawberry dishes, including the popular homemade Strawberry Shortcake.
Community School Strawberry Festival Website >
6. As You Like It - May 6-15
Mill Mountain Theatre
Mill Mountain Theatre presents "As You Like It," one of Shakespeare's most famous romantic comedies, showcasing fun disguises, family dysfunction, and many of the writer's most iconic phrases.
The production is part of Mill Mountain Theatre's Young Audiences Series and is a great show for the entire family.
7. Daleville Summer Concert Series - May 7 & 21
Daleville Town Center Pavilion
The 2022 Daleville Concert Series begins with a special performance by Five Dollar Shake on Saturday, May 7. On Saturday, May 21, Mended Fences will take the stage at the Daleville Town Center Performance Pavilion.
This music series is a great opportunity to enjoy live music at one of the best outdoor performance venues in Botetourt County and a fun, family-friendly atmosphere.
Daleville Town Center Performance Pavilion Events >
8. Roanoke Symphony Orchestra: From the New World - May 7
Berglund Center
The Roanoke Symphony Orchestra will present a special show with Zuill Bailey, a Grammy Award winner and one of the premier cellists in the world. The performance will feature works such as Jamaican Rumba from Arthur Benjamin, Brahms' Concerto for Violin & Violoncello, Op. 102 in A minor, and Dvorak's Symphony No. 9, Op. 95 "From the New World."
RSO - From the New World Tickets >
9. Wednesday Night Disco Mountain Bike Race Series - May 11-25
Mill Mountain Park
Take part in one of Roanoke's grooviest mountain biking events with the return of the annual Wednesday Night Disco Race Series! The series will be held May 11, May 18, and May 25 in Mill Mountain Park, with check-in taking place at the Discovery Center before heading to the Riverland Road Parking lot for the start of the race.
There will be categories for beginner and expert-level riders, and disco costumes are strongly encouraged.
Wednesday Night Disco Series Details & Registration >
10. Blues Traveler - May 12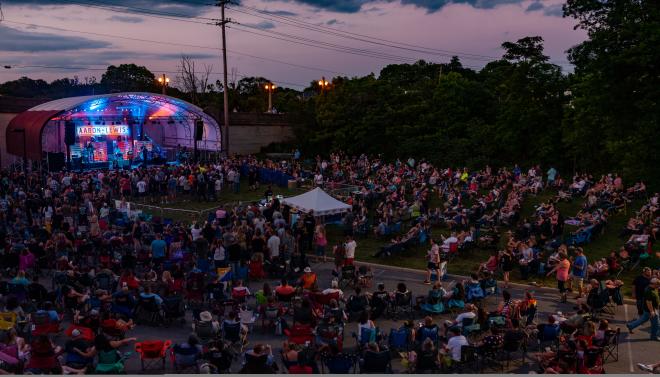 Dr Pepper Park at The Bridges
One of the biggest rock bands of the 90s, Grammy Award winning Blues Traveler makes its way to Virginia's Blue Ridge for a concert at Dr Pepper Park at The Bridges! The band is known for hits such as Run-Around and Hook, and has produced multiple platinum selling albums.
11. The Spiral Staircase - May 12-22
Attic Productions
"The Spiral Staircase" is the latest show by Attic Productions in Botetourt County. It's the story of a town dealing with a series of unsolved murderers of young girls in the community, with the killer remaining at large and the police lacking any solid clues as to his identity. It's a thrilling show with an exciting climax in the final, shocking moments of the play.
12. Opera Roanoke: Giuseppe Verdi: Messa da Requiem - May 13-15
Jefferson Center
Verdi's Requiem will serve as the capstone of Opera Roanoke's 46th season, showcasing four soloists, a double chorus, and largest orchestra. It's expected to be a masterpiece show that will leave an incredible impression on the audience.
Opera Roanoke: Messa da Requiem Tickets >
13. The Curious Incident of the Dog in the Night Time - May 13-22
Showtimers Community Theatre
The Showtimers Community Theatre in Roanoke County presents "The Curious Incident of the Dog in the Night-Time," which won the Tony Award in 2015 for Best Play. It's a story of how 15-year old Christopher seeks to determine what killed the neighbor's dog, leading him on a journey that turns his own world upside down.
Showtimers Community Theatre Website >
14. The SteelDrivers - May 13-14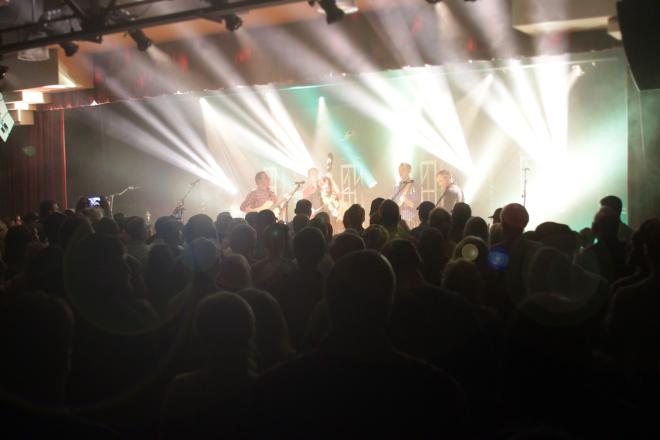 Harvester Performance Center
The Harvester Performance Center in Rocky Mount hosts Grammy Award winning group The SteelDrivers for two great nights of shows - May 13 and 14. Though the band has had quite a few changes over the years, you can still count on authentic songwriting and musicianship, featuring their signature soul-grass sound.
15. Inaugural Runway 5K - May 14
Roanoke-Blacksburg Regional Airport
This inaugural event is an exciting opportunity to run on one of the runways at the Roanoke-Blacksburg Regional Airport! The 5k run/walk is open to all ages and abilities, but the event is limited to the first 500 registrants, so don't wait to sign up.
16. Southwest Virginia Ballet: TIES - May 14
Elmwood Park
Southwest Virginia Ballet presents TIES, a special live performance that will be held at the Elmwood Park Amphitheater. The show was created by SVB's Artistic Director, Pedro Szalay, and it's based on the incredible railroad history and heritage of the Roanoke region.
17. Vinton Palooza - May 14
Vinton War Memorial
The Vinton Area Chamber of Commerce will host Vinton Palooza, an exciting new event at the Vinton War Memorial Lawn. The festival will feature live music by The Jared Stout Band and The Kings, yard games, food & craft vendors, a craft beverage garden, and more.
Vinton Palooza Facebook Event >
18. WWE Sunday Stunner - May 15
Berglund Center
The event card lineup for WWE's Sunday Stunner event at the Berglund Center on May 15 features many fan favorites, including Universal Champion Roman Reigns vs. Drew McIntyre, RAW Women's Champion Becky Lynch vs. Bianca Belair vs. Rhea Ripley, Smackdown Women's Champion Charlotte Flair vs. Naomi, and many more great WWE superstars.
19. Eric Gales - May 19
5 Points Music Sanctuary
With his unique hybrid blues/rock sound, Eric Gales has established himself as one of the greatest blues guitarists of his generation. Combining his guitar skills with his unique ability as an expressive vocalist, Gales is known for offering high-energy, jaw dropping performances full of positive vibes.
20. 2022 Local Colors Festival - May 21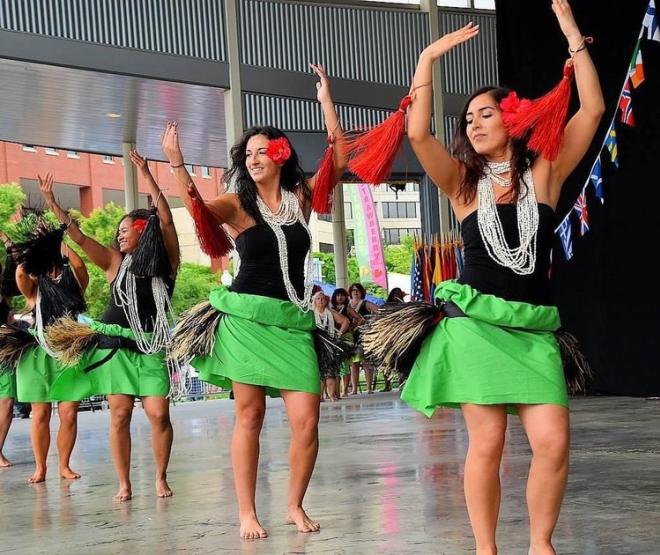 Elmwood Park
Local Colors is Roanoke's largest annual multicultural festival, and it's an amazing display of the incredible cultural diversity you'll find in Virginia's Blue Ridge! There is a great variety of international cuisine and food to sample, special performances of authentic music and dancing, and the always exciting Parade of Nations.
21. FireHouseFest - May 21
Boones Mill Town Hall
The Boones Mill Volunteer Fire Department will host a great day of live music in the Town of Boones Mill in Franklin County for its inaugural FireHouseFest.
In addition to music by bands such as Big Daddy Love, Corey Hunley, The Jared Stout Band, and The Alum Ridge Boys, the festival will also include local vendors, great food & drinks, family fun, and of course, fire trucks!
22. An Evening with Kenny G - May 22
The Coves at Smith Mountain Lake
Relax lakeside and enjoy the beautiful sounds of Kenny G, the biggest-selling instrumental musician of all time. Kenny G has performed sold-out shows around the world, and this is a unique opportunity to see him in-person at The Coves Amphitheater at Smith Mountain Lake, a wonderful outdoor music venue in Virginia's Blue Ridge.
An Evening with Kenny G Tickets >
23. NCAA DIII Women's Softball Championship - May 26-31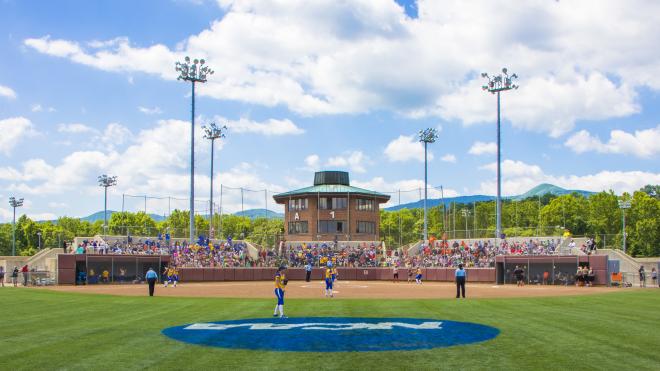 Moyer Sports Complex
We look forward to welcoming the best NCAA Division III softball teams in the country to Virginia's Blue Ridge to compete for the NCAA Division III Women's Softball Championship, which will be held May 26-31 at the James I. Moyer Sports Complex in the City of Salem.
24. Roanoke Festival in the Park - May 27-29
Elmwood Park
Over the past 47 years, Festival in the Park has been an amazing celebration of Roanoke's local arts scene, presenting thousands of artists and crafters to go along with a great lineup of live music. The year's music will be headlined by Atlanta Rhythm Section, The Fabulous Thunderbirds, and the always popular 1964 The Tribute - a Beatles tribute band.
Festival in the Park Website > 
25. NCAA DIII Women's Lacrosse Championship - May 28-29
Roanoke College - Kerr Stadium
Crowning NCAA softball and lacrosse championships in the same weekend? It's why the City of Salem is known as Virginia's Championship City! In addition to the softball championship at the Moyer Sports Complex, Salem will also host the NCAA Division III Women's Lacrosse Championship at Roanoke College's Kerr Stadium.
Plan a Memorial Day visit to Virginia's Blue Ridge and enjoy an awesome weekend of college sports & championships!
NCAA Division III Women's Lacrosse >
---
Visit our Calendar of Events to learn more about what's going in Virginia's Blue Ridge. You can also subscribe to our newsletter and follow us on social media to keep up with what's happening in the region.