The calendar is packed with fun events during the summer in the Roanoke Region in Virginia's Blue Ridge.
It's a great time to get outside with friends and family, and there are a variety of outdoor activities, summer concerts, and other fun festivals happening throughout the month.
For things to do this month, here's a preview of some of the special events happening this July in Virginia's Blue Ridge.
Various Locations
There are lots of ways to celebrate Independence Day Weekend in Virginia's Blue Ridge, with numerous events and communities hosting parades, concerts, fireworks shows and other family-friendly fun.
Check out our complete guide to fireworks shows & celebrations to plan your holiday weekend.
Where to See Fireworks in Virginia's Blue Ridge >
2. Buchanan Community Carnival | Through July 8
Town of Buchanan
The annual Buchanan Community Carnival offers the best of a small town summer experience in Virginia's Blue Ridge, with the carnival set up on the bank of the James River in the charming Town of Buchanan in Botetourt County.
Enjoy amusement rides, games, and fun fair food like the classic Carnival Chili Burgers & Fries, which are always a local favorite.
Buchanan Community Carnival Info >
3. Salem Fair | Through July 9
Salem Civic Center
You know it's summer in the Blue Ridge Mountains when you see the lights of the Salem Fair! This signature annual event in the City of Salem is the largest fair in Virginia and has been recognized as one of the top 100 fairs and expositions in the country.
Don't miss all your favorite fair foods, classic rides, concerts, and other great summer traditions.
4. T-Rex Trail | Through August 6
Roanoke County's Explore Park
The T-Rex Trail is a fun outdoor activity the kids will love at Roanoke County's Explore Park
The ½ mile trail along a wooded path features 18 animatronic dinosaurs from four different time periods, as well as a dino dig pit and lots of opportunities for fun photos.
T-Rex Trail Details & Tickets >
5. Baby | July 6-23
Showtimers Community Theatre
Baby is the latest production by Showtimers Community Theatre in Roanoke County. The show presents the intertwined stories of three couples, all at different stages of life, who are compelled to re-examine their relationships by the prospect of parenthood.
Showtimers Community Theatre Tickets >
6. Michael Franti & Spearhead w/ Fortunate Youth | July 7
Coves Amphitheater at Smith Mountain Lake
Michael Franti is known for numerous hit songs, including chart-topping favorites such as "Sound of Sunshine," "Say Hey (I Love You)," and "I Got You." Don't miss Franti in concert at the Coves Amphitheater at Smith Mountain Lake as he performs with Fortunate Youth, a reggae rock band from Southern California.
Michael Franti & Fortunate Youth Tickets >
7. Horse & Hound Wine Festival | July 8
Peaks of Otter Winery
The Peaks of Otter Winery hosts its 17th annual Horse & Hound Wine Festival, a fun celebration of great Virginia wine, live music, local arts & crafts, and special activities for horses & dogs, including a Parade of Horses and agility courses & races for the pups.
It's a family-friendly festival with something for visitors of all ages.
Horse & Hound Wine Festival Website >
8. Budweiser Clydesdale Appearance | July 8
Historic Roanoke City Market
One of the world-famous Budweiser Clydesdale horses will be appearing at the Historic Roanoke City Market in Downtown Roanoke on Saturday, July 8. The horse is scheduled to be on the market for photo opportunities from 11:00 a.m. to 1:00 p.m.
Budweiser Clydesdale Appearance Details >
9. Summer Floatilla to Starr Hill | July 12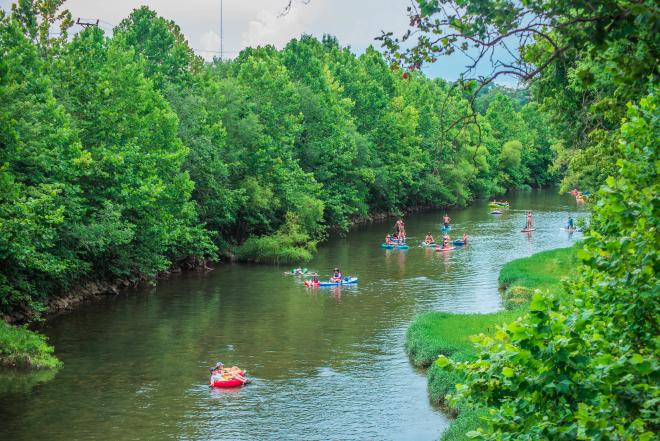 Roanoke Mountain Adventures - Roanoke River
Take part in the fun float with Play Roanoke & Roanoke Outside and make your way down the Roanoke River. This is a "bring whatever floats" event that begins at Roanoke Mountain Adventures (which also offers tube rentals) and ends at the Starr Hill Pilot Brewery & Side Stage for post-float beers. 
You will be in charge of shuttling yourself between the two locations afterwards, so it's recommended that you partner with a group and park vehicles at both locations.
Floatilla to Starr-Hill-A Facebook Event >
10. Colt Ford with Creed Fisher | July 14
Dr Pepper Park
Colt Ford is known for his dynamic blend of country and rap music, and his Must Be the Country tour will include a stop in Virginia's Blue Ridge for a concert at Dr Pepper Park at The Bridges on July 14. The show will be opened by Creed Fisher.
Salem Memorial Ballpark
Cheer on the Salem Red Sox and enjoy a game at Salem Memorial Ballpark, which features beautiful views of the surrounding mountains and is regularly named one of the prettiest stadiums in minor league baseball. The Sox host the Delmarva Shorebirds for a 3-game series on July 14-16, and host the rival Lynchburg Hillcats for a 6-game series at the end of the month - June 25-30.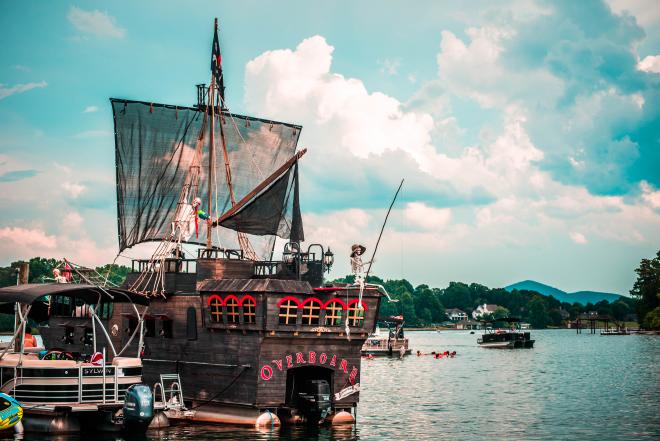 Smith Mountain Lake
One of the most popular and unique annual events in Virginia's Blue Ridge, Smith Mountain Lake Pirate Days is an awesome pirate-themed weekend of fun at the lake!
Special events include the Pirate Ball with live music and costume contests, pirate trivia night, a pirate ship parade, and specials at local restaurants & businesses. You'll also see lots of boats on the lake prepared for battle with water guns.
13. Sinkland Farms Sunflower Festival | July 14-30
Sinkland Farms
Sinkland Farms in Christiansburg is hosting its 3rd annual Sunflower Festival and it's a beautiful scene for the entire family.
The festival presents 8 acres of 20 different varieties of more than 200,000 sunflowers. Admission to the festival includes access to the sunflower fields, walking trails, local vendors & food trucks, games, kids activities, and more.
Sinkland Farms Sunflower Festival Details >
14. Jazz in July | July 15
Longwood Park
The City of Salem will host a special evening of jazz music in a beautiful outdoor setting at Longwood Park. The event is free to attend and the performance lineup includes McFadden & Friends, Vosbein-Maggee Big Band, Shawn Spencer & Star City Swag, The N'awlins Big Easy Band with Second Line Horns, and New Orleans Funky Roots Music.
15. West Station Block Party | July 15
West Station - Downtown Roanoke
Enjoy a great day of craft beer, delicious food, live music, and fun at the West Station Block Party in Downtown Roanoke, presented by Big Lick Brewing Company, Tuco's Taqueria, and Beamer's 25.
West Station Block Party Facebook Event >
16. 2023 USA Softball Girls Fast Pitch National Championship | July 18-23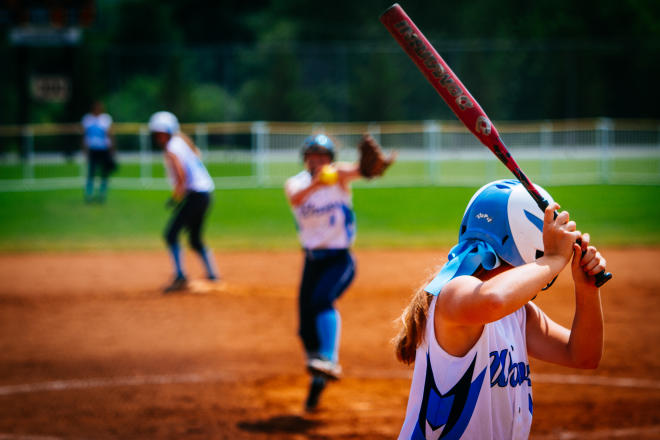 Various Locations
We look forward to welcoming many of the top amateur softball teams from around the country to Virginia's Blue Ridge to compete in the USA Girls 16U Class A Fast Pitch National Championship. Games will be played at the Botetourt Sports Complex, Burton Softball Field in Salem, and Northside High School in Roanoke County.
USA Softball National Championship
17. Steel Panther | July 18
Dr Pepper Park
As part of its On the Prowl World Tour, Steel Panther will perform on July 18 at Roanoke's Dr Pepper Park. The band originally formed in Los Angeles in 2000 and has earned a reputation of being a premier party band, through high profile appearances on Jimmy Kimmel LIVE, FOX NFL Sunday, and others.
18. Concerts by Canoe: Alum Ridge Boys & Ashlee | July 21
Twin Ridge Recreation Area - Philpott Lake
Listen to live music on the water at the Concerts by Canoe summer music series at Philpott Lake. Organized by Franklin County Parks & Recreation, this unique event features a band performing on a floating stage at the edge of the water, allowing for people to listen while floating on kayaks, tubes, and boats, as well as those who set up with chairs and blankets on the grass near the stage.
This month's concert features a performance by Alum Ridge Boys & Ashlee.
19. Duane Betts & Palmetto Model | July 21
5 Points Music Sanctuary
Duane Betts is an American guitarist and singer-songwriter who is known for music that incorporates the influences of blues, rock, and country. Don't miss Betts and his band, Palmetto Motel, perform works from his most recent album, Wild & Precious Life.
20. Hollins Playwrights Festival of New Works | July 21-23
Mill Mountain Theatre
Created in partnership with Mill Mountain Theatre, the Hollins University Theatre Department presents its Festival of New Works, a three-day event showcasing readings of original works by students from the Hollins Playwright's Lab. The eight readings will take place at Mill Mountain Theatre's Waldron Stage.
Festival of New Works Details >
21. Reggae by the River | July 22
Buchanan Town Park
The Town of Buchanan will host its 6th annual Reggae by the River event at the Buchanan Town Park, located alongside the beautiful James River. The party will feature live music by Sol Roots and Lazy Man Dub Band, as well as a great lineup of food vendors, kids activities, the opportunity to tie dye your own festival shirt, and more.
22. Nickel Creek & Aoife O'Donovan | July 24
Coves Amphitheater at Smith Mountain Lake
Nickel Creek is one of the most iconic folk groups in the world, creating numerous platinum selling albums and multiple Grammy Award nominations. This will be an amazing night of music at Smith Mountain Lake as the group performs with Grammy Award winning singer & songwriter Aoife O'Donovan.
23. Matilda | July 26 - August 6
Mill Mountain Theatre
Mill Mountain Theatre presents the classic tale of Matilda in musical form, based on the popular book by Roald Dahl. Matilda is a little girl with incredible wit, intelligence, and psychokinetic powers who develops a strong bond with her teacher, Miss Honey, while dealing with cruel, unloving parents at home.
24. Botetourt Tomato Festival | July 29
Botetourt Farmers Market
The 3rd annual Botetourt Tomato Festival is a celebration of all things tomato, including heirloom tomato tastings, a tomato sandwich contest, information about the history of tomatoes in Botetourt County, and lots of other fun activities.
Botetourt Tomato Festival Details >
25. POP 2000 Tour | July 30
Dr Pepper Park
For everyone who can't get enough of those 2000s playlists and iconic songs from your favorite boy bands, this is the show for you. The POP 2000 Tour features Chris Kirkpatrick of *NSYNC, BBMak, OTown, Ryan Cabrera, and LFO. Get your tickets now and start listening to Summer Girls to plan accordingly. 🙂
---
Save the Dates for August
Big Lick Comic Con - Berglund Center | August 5-6
Jason Isbell & the 400 Unit - Salem Civic Center | August 9
Franklin County Ag Fair - Franklin County Recreation Park | August 16-19
Bret Michaels & Warrant - Elmwood Park | August 25
Northwest Ace Roanoke Wing Fest - Dr Pepper Park | August 26 
---
Looking to learn more about what's going on in Virginia's Blue Ridge? Check us out on Social Media and sign up to receive our monthly e-newsletter! You can also visit the Calendar of Events for a complete list of upcoming events.