The calendar is packed with fun events during the summer in Virginia's Blue Ridge.
It's a great time to get outside with friends and family, and there are a variety of outdoor activities, summer concerts, and other fun festivals happening throughout the month.
If you're looking for information about Independence Day fireworks and celebrations, we have a full post dedicated to those events - 4th of July Fireworks & Celebrations >
For other things to do this month, here's a preview of some of the special events happening this July in Virginia's Blue Ridge.
1. Salem Fair - Through July 11
Salem Civic Center
The lineup for the 2021 Salem Fair includes nine signature attractions, more than 40 rides, and a great selection of live music, entertainment, and educational exhibits. You can also chow down on all your favorite fair foods, such as funnel cakes, fried oreos, pizza, calzones, and corn dogs.
Held at the Salem Civic Center, the Salem Fair (pictured above) opens on June 30 and goes through July 11, offering special ride promotions each day!
Town of Buchanan
The annual Buchanan Community Carnival offers the best of a small town summer experience in Virginia's Blue Ridge, with the carnival set up on the bank of the James River in the charming Town of Buchanan in Botetourt County. Enjoy amusement rides, games, and fun fair food like the classic Carnival Chili Burgers & Fries, which are always a local favorite.
Buchanan Community Carnival Website >
3. 5 Points Outdoors Concerts - July 2-3
Wasena Park
5 Points Music Sanctuary gets Independence Day Weekend started with a two-night outdoor concert at Roanoke's Wasena Park. The Friday night show features performances by The Dead Reckoning and Sol Roots, while the Saturday night concert will showcase the music of Freekbass and Marcus Rezak's Shred is Dead.
4. Empire Strikes Brass - July 8
5 Points Music Sanctuary
If you enjoy New Orleans style brass bands, you won't want to miss this performance by Empire Strikes Brass at the 5 Points Music Sanctuary. The Asheville based band is known for providing high-energy shows that incorporate elements of jazz, funk, rock, and soul music.
Empire Strikes Brass Concert Tickets > 
5. Concerts by Canoe: Seph Custer & Deep Creek - July 9
Twin Ridge Recreation Area at Philpott Lake
Franklin County Parks & Recreation's popular Concerts by Canoe summer concert series continues in July with a special performance by local band Seph Custer & Deep Creek. The event is held at Twin Ridge Marina at Philpott Lake and the group will perform on a floating stage at the edge of the lake while attendees are invited to attend with their boats & kayaks and enjoy listening to the music from the water.
Concerts by Canoe Event Details >
6. 16th Annual Horse & Hound Wine Festival - July 10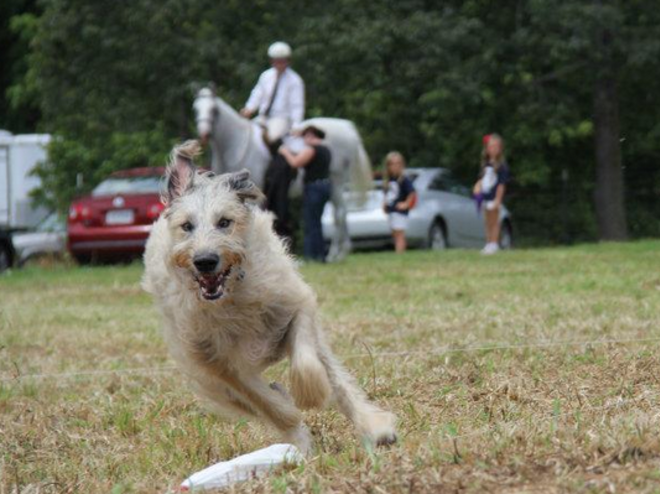 Peaks of Otter Winery & Orchards
The Peaks of Otter Winery hosts its 16th annual Horse & Hound Wine Festival, a fun celebration of great Virginia wine, live music, local arts & crafts, and special activities for horses & dogs, including a Parade of Horses and agility courses & races for the pups. It's a family-friendly festival with something for visitors of all ages.
Horse & Hound Wine Festival Details >
7. 13th Annual Lavender Season - July 10
Beliveau Farm
The Lavender Season at Blacksburg's Beliveau Farm & Winery is the perfect opportunity to see the lavender in bloom and to enjoy lavender-inspired food specials, craft-brewed lavender beer, and pick up some unique lavender products. There will also be special educational lectures and a guided hike around the vineyard.
Lavender Season Facebook Event >
8. Summer Floatilla to Starr Hill - July 11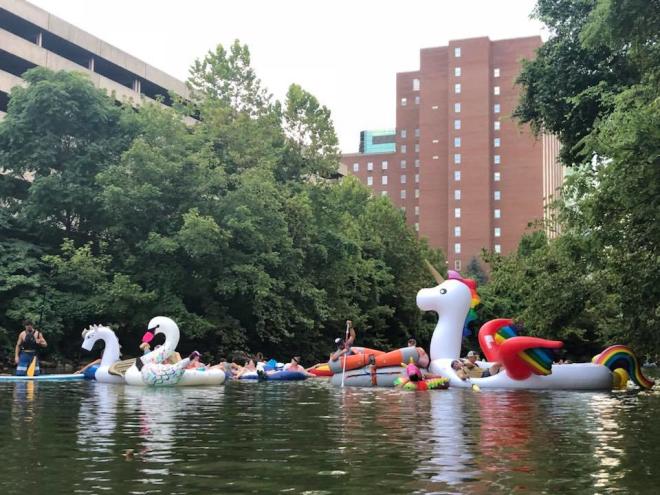 Roanoke River - Roanoke Mountain Adventures to Starr Hill
Take part in the fun float with Play Roanoke and make your way down the Roanoke River. This is a "bring whatever floats" event that begins at Roanoke Mountain Adventures (which also offers tube rentals) and ends at the Starr Hill Pilot Brewery & Side Stage for post-float beers. 
You will be in charge of shuttling yourself between the two locations afterwards, so it's recommended that you partner with a group and park vehicles at both locations.
Summer Floatilla Facebook Event > 
9. 2021 RIDE Solutions Poker Ride - July 13
Roanoke Natural Foods Co-Op
The RIDE Solutions Poker Ride is an awesome combination of bikes, drinks, and fun! The bicycle ride includes stops at great local bars & restaurants between the Grandin Village and Downtown Roanoke, where participants will have the chance to win prizes by collecting the best (or worst) 5 card poker hand.
Attendees are encouraged to pre-register for the event and contribute with a $5 donation, which supports RIDE Solutions and its efforts to make the region more bike-friendly.
10. Smith Mountain Lake Pirate Days - July 15-18
Smith Mountain Lake
One of the most popular and unique annual events in Virginia's Blue Ridge, Smith Mountain Lake Pirate Days is an awesome pirate-themed weekend of fun at the lake! Special events include the Pirate Ball with live music and costume contests, pirate trivia night, a pirate ship parade, and specials at local restaurants & businesses. You'll also see lots of boats on the lake prepared for battle with water guns.
Smith Mountain Lake Pirate Days Details >
11. Downtown Dog Show & Yappy Hour - July 16
Downtown Roanoke
We're so excited for Downtown Roanoke's first Dog Show & Yappy Hour. Guests are invited to bring well-behaved, leashed dogs to participate in the dog show, where prizes will be given for Best in Mutt, Best in Show, Best Smile, Best Dressed, and more. There will also be a photo booth, yard games, and more, providing a full evening of four-legged fun.
Downtown Dog Show & Yappy Hour Details >
12. Jackyl - July 17
Dr Pepper Park at The Bridges
Rock out with Jackyl at Dr Pepper Park at The Bridges. The heavy metal and rock metal band is known for hit songs like "Down on Me," "When Will It Rain," and "The Lumberjack," all songs from their platinum selling self-titled debut album from 1992.
13. Jazz in July - July 17
Longwood Park
The City of Salem will host a special evening of jazz music in a beautiful outdoor setting at Longwood Park. The event is free to attend and the performance lineup includes the James Lagueux Band, Jstop Latin Soul, Chip McNeill & The Chick Corea Tribute Band, and The Chupacabras.
14. Truck & Tractor Pull - July 17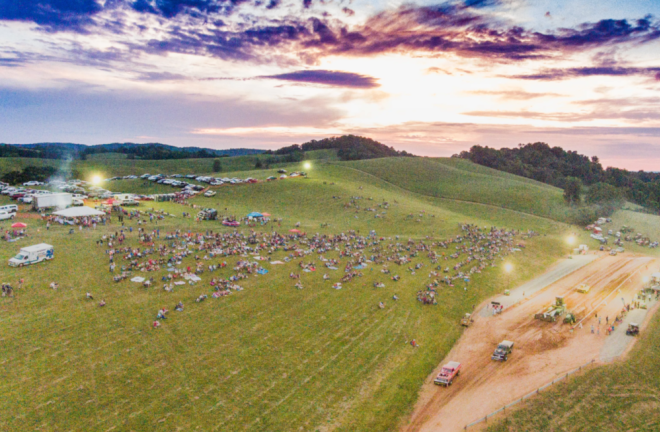 The River Farm - Jeter Farm
Jeter Farm hosts its popular annual Truck & Tractor Pull at The River Farm - a family-friendly event featuring unique trucks, tractors, and beautiful views of the James River and nearby mountains.  
Truck & Tractor Pull Event Details >
15. USA Gold Girls Fast Pitch Softball Championship - July 18-25
Various Locations
We look forward to welcoming teams from around the country to participate in the USA Softball Girls 16U & 18U Gold National Championships, which will be held July 18-25. Games will be played at Salem's Moyer Sports Complex and Burton Softball Field, as well as the Botetourt Sports Complex.
USA Girls Fast Pitch Championship Info > 
16. Loverboy - July 24
Elmwood Park
Still recognized today for its hit song "Working for the Weekend," Loverboy is one of the most popular North American rock bands from the 1980s, with multiple platinum selling albums and chart topping hits. Don't miss this unique opportunity to catch them in concert at Elmwood Park in Downtown Roanoke.
17. Million Dollar Quartet - July 28 - August 22
Mill Mountain Theatre
Mill Mountain Theatre kicks off its Trinkle MainStage Series with a performance of Million Dollar Quartet, a Tony Award-nominated musical based on a recording session that featured musical icons Elvis Presley, Johnny Cash, Jerry Lee Lewis, and Carl Perkins for an unforgettable night.
Million Dollar Quartet Performance Details >
18. Murder Mystery at Twisted Track - July 28
Twisted Track Brewpub
Join the fun of an interactive, murder mystery event, organized by the team at Jump Into Mystery and hosted at Twisted Track Brewpub. You'll get to use your puzzle solving and detective skills to determine who committed the crime while also playing along with your own assigned character role.
19. Car B Que Summer Concert Series - July 30
Virginia Museum of Transportation
The Virginia Museum of Transportation kicks off its Car B Que Summer Concert Series on July 30 with live music by Fuzzy Logic and food by Chef Claytor's Dream on a Plate. The event also includes an open car show for a fun evening of great music and food while checking out classic cars.
20. Colt Ford - July 30
Dr Pepper Park at The Bridges
When he performed at the Blue Ridge Music Festival in Salem in 2015, Colt Ford was an up-and-coming artist in country music. Now, in his return to the region for a performance at Dr Pepper Park at The Bridges, Ford is a full-on star, known for his unique blend of country and rap, which has been described as "hick-hop," and led to collaborations ranging from artists like Toby Keith and Brad Paisley to Jermaine Dupri.
21. OZ: A Staged Concert - July 30 - August 1
Elmwood Park
The Virginia Children's Theatre will present a special production of OZ: A Staged Concert, which will be held in Downtown Roanoke's Elmwood Park. This will be a fully staged, choreographed concert with a live band that showcases songs from The Wizard of Oz, Wicked, and The Wiz.
Virginia Children's Theatre Performances >
22. Savor the Sound: A Wine & Opera Pairing Event - July 31
AmRhein's Wine Cellars
Enjoy a special evening of delicious food, wine, and opera music at AmRhein's Wine Cellars on Bent Mountain, which is collaborating with Opera Roanoke for this special Savor the Sound event. There will be wines paired with special Opera music and food prepared by Blue Ridge Catering.
Savor the Sound Event Details >
23. BOOM! Salem After World War II - On Display through September 30
Salem Museum
Learn what life was like in the City of Salem in the period after World War II with this featured exhibit at the Salem Museum. It was a time of post-war celebrations and joy, as well as a boom in economic growth, families, demand for housing, and business expansion.
Salem Museum Feature Exhibits >
Taubman Museum of Art 
The Taubman Museum of Art in Roanoke will open its new special exhibition on July 16 that features a selection of contemporary photographs from the Whitney Museum of American Art. The collection will include works ranging from the 1970s to mid 2000s and show the way photographs were used to capture and share stories. The exhibition will be on display at the museum through October 10.
Vantage Points Exhibition Details >
25. Family Tubing the Pigg River - Every Saturday & Sunday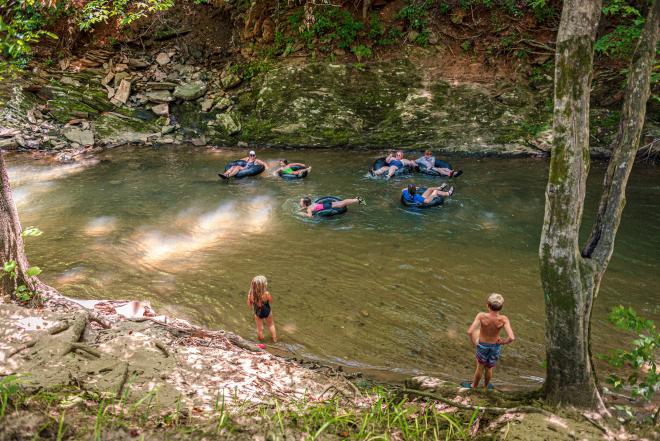 Waid Park
Every Saturday & Sunday through August 15, Franklin County Parks & Recreation hosts its special Family Tubing program at Waid Park, offering the opportunity to float the Pigg River through the park. Tube rentals are available for $5 per tube and there are three put-in options, providing the ability to customize the distance of your float and how much time you spend on the water.
Photo courtesy of Matt Ross - Franklin County Parks & Recreation
---
Looking to learn more about what's going on in Virginia's Blue Ridge? Check us out on Social Media and sign up to receive our monthly e-newsletter! You can also visit the Calendar of Events for a complete list of upcoming events.