We're rolling into the new year with lots of exciting events in Virginia's Blue Ridge. January is a time of year when activities like ice skating, hockey, and live performances take center stage on the calendar.
Get ready to be a #trailsetter and have some fun this month in the Roanoke Valley.
Here are 25 special events to put on your calendar for this January.
1. Elmwood on Ice
Elmwood Park - Downtown Roanoke
Wednesday - Sunday | Through January 27
Make it a magical day in Elmwood Park for the entire family with a trip to the ice skating rink. The kids will also love getting the opportunity to take a ride down the ice slide!
2. RENT 20th Anniversary Tour
Berglund Center
January 3
Of the 525,600 minutes in a year, we hope a few of them are spent enjoying a performance of RENT at Berglund Center. Part of the Broadway in Roanoke series, this show is part of the 20th Anniversary Tour of the multi-Tony Award winning musical that centers on a group of young artists in New York City who are struggling to create a life while also dealing with the challenges of the HIV/AIDS epidemic.
3. Roanoke Rail Yard Dawgs
Berglund Center
January 5, 11, 18, 21
The Rail Yard Dawgs will look to continue to climb up the Southern Professional Hockey League standings with a strong start to the new year. Fans will love the special promotional nights on this month's schedule, including live music on January 5 and a 90s flashback night on January 11.
4. Soaring Ridge 90's Party
Soaring Ridge Craft Brewers
January 5
Break out your best 90s attire, see if you finally get that mansion in a game of MASH, and jam out to your favorite 90s tunes as Soaring Ridge hosts a Back to the 90s Party! There will also be a photo booth to capture all the best scenes of the night.
5. Greater Roanoke Home & Garden Show
Berglund Center
January 11-13
The 10th annual Greater Roanoke Home & Garden Show at Berglund Center will be a weekend that showcases the latest trends and products related to home design, decorating, gardening, landscaping, and more.
6. Stampede Championship Rodeo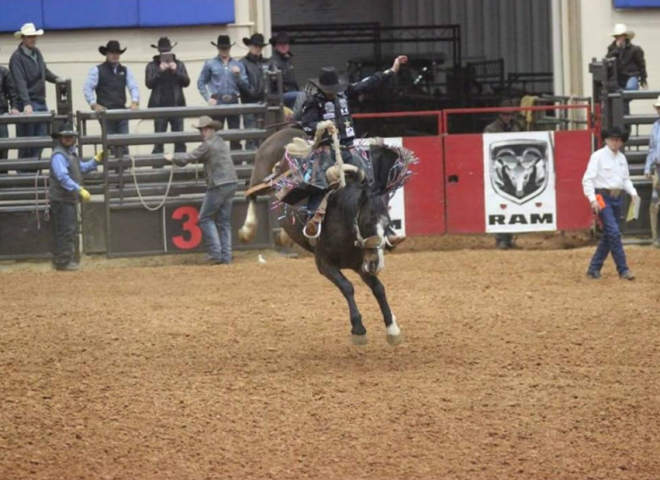 Salem Civic Center
January 11-13
It's always a fun time when the Stampede Championship Rodeo comes to the Salem Civic Center in Virginia's Blue Ridge! Prepare for three exciting days of bull riding, barrel racing, steer wrestling, and more at this family-friendly event.
7. Virginia Tech Ice Hockey
Lancerlot Sports Complex
January 11-12, 18-19, 25-26
Did you know the Lancerlot Sports Complex in Vinton is now the home ice for the Virginia Tech hockey team? Cheer on the Hokies as they host multiple opponents in January, including a showdown with rival Virginia on January 18.
8. Frozen Toe 10K
Chestnut Ridge Loop Trail
January 12
With our love of the outdoors, it's no surprise that the Frozen Toe 10K has become one of the most popular annual winter events in Virginia's Blue Ridge. The 5.6 mile loop on Chestnut Ridge is a great, healthy activity to kick off the year.
9. Gravelocity - Virginia Endurance Series
Botetourt County
January 13
Virginia's Blue Ridge is already known for epic mountain biking and road cycling, but it's also quickly gaining a reputation as an incredible destination for gravel grinding. The Gravelocity series showcases some of the best gravel routes in the region and it's the perfect opportunity to connect with other riders.
10. Hollins - Mill Mountain 2019 Festival of New Works
Mill Mountain Theatre
January 17-27
The Festival of New Works is a collaboration between the Hollins University theatre department and Mill Mountain Theatre that features two locally written and performed shows. This year's productions are "Community Garden" by Ben Jolivet and "The Love Code" by Kate Leslie.
11. Downtown Roanoke Restaurant Week 2019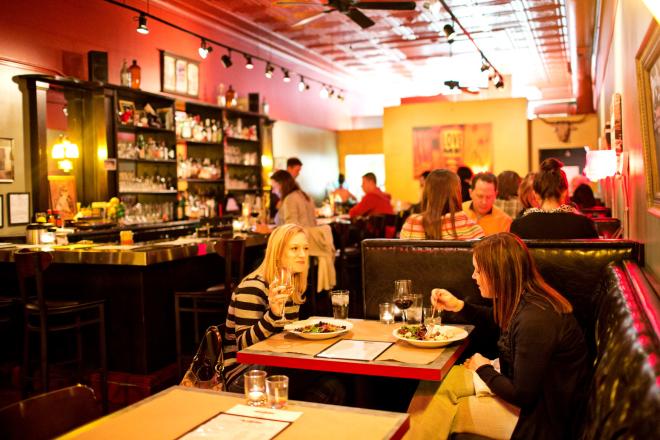 Various Restaurants - Downtown Roanoke
January 18-27
The annual Downtown Roanoke Restaurant Week is a great excuse to visit many of your favorite downtown restaurants while also checking out a few new spots. Many participating locations feature special menus at various price points, including a $10 lunch, $20 3-course dinner, and $35 3-course dinner. Bon appetit! 
12. Winter Party Ride
Downshift Bikes & Brews
January 18
The cold doesn't stop the party with the Downshift gang! The theme of this party ride is "Ice, Ice, Baby!" and there will be awards for the best costume and bike decor. Show off your skills and ride your bike like a vandal. 
13. Guns & Hoses Hockey Game
Berglund Center
January 19
Don't miss out on this awesome charity hockey game that benefits the Muscular Dystrophy Association. The "Guns" are a team of local police officers that face off against the "Hoses," a team of local firefighters, in an intense game on the Berglund Center ice in front of a sellout crowd.
14. The Virginia Craft Spirits Roadshow
The Hotel Roanoke & Conference Center
January 19
Sample some of the commonwealth's finest spirits at the Virginia Craft Spirits Roadshow on Saturday, January 19 at The Hotel Roanoke & Conference Center. You can try spirits neat or see how distillers feature their product in unique cocktails.
15. Winter Survival Skills - Animal Edition
Explore Park
January 19
Learn how local animals in Virginia's Blue Ridge handle the winter elements with this guided nature walk through Explore Park. Book your spots beforehand as advanced registration is required.
16. HBCU Spirit of America Bowl
Salem Football Stadium
January 20
The HBCU Spirit of America Bowl game is part of a great weekend of football at Salem Football Stadium in Virginia's Blue Ridge. The event also serves as a showcase for players looking to prove they have what it takes to succeed at the next level.
17. The Greater Virginia Bridal Show
Berglund Center
January 20
The Greater Virginia Bridal Show is the ideal setting for couples planning their special day to meet vendors and wedding professionals who can offer services and ideas to help plan a magical wedding.
18. Dream Bowl Game
Salem Football Stadium
January 21
The annual Dream Bowl is a college football all-star game that features some of the best Division II & III football players from around the country as part of a Martin Luther King Jr. weekend full of football-focused festivities.
19. Balsam Range & Lonesome River Band
Jefferson Center
January 25
Get your tickets for a night of fantastic bluegrass music at the Jefferson Center with a concert by Balsam Range & Lonesome River Band. Both groups have received multiple awards for their authentic bluegrass sound.
20. Cool Cats in Coat
Holiday Inn Roanoke - Valley View
January 26-27
Calling all cat lovers for this two day event that will include a competition cat show, an agility ring where you can see if your cat can navigate the obstacles, and vendors selling all types of cat-related products.
21. Legendary Biscuit Session: Shorefire
5 Points Music Sanctuary
January 26
Breakfast and live music? The Legendary Biscuit Sessions at 5 Points Music Sanctuary are one of the more unique concert experiences in Virginia's Blue Ridge and this latest show features a performance by Shorefire, which offers a blend of rock, reggae and funk.
22. Roanoke's Winter Adult Dodgeball Tournament
Eureka Recreation Center
January 26
Is your dodgeball squad ready? Teams of at least six will compete in the double elimination tournament hosted by Play Roanoke at the Eureka Recreation Center. We're checking to see if White Goodman is putting together a team.
23. International Wine Festival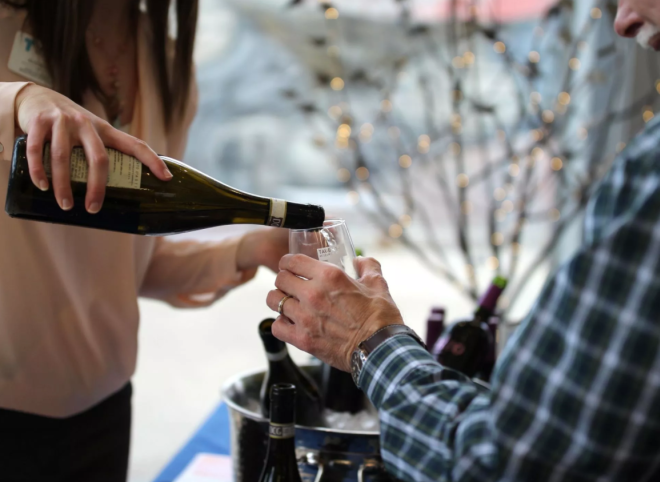 Taubman Museum of Art
January 27
More than 30 wines from around the world will be served at the Taubman Museum of Art's 6th annual International Wine Festival. There will be also be live music and hors d'oeuvres & desserts that pair perfectly with the wines you'll be sampling.
24. Cirque Éloize: "Saloon"
Moss Arts Center at Virginia Tech
January 30
This show combines the circus and theatre as you're whisked away to a saloon that includes songs by Johnny Cash and Patsy Cline, as well as an action-packed Western thrill ride with amazing choreography.
25. Kane Brown
Berglund Center
January 31
Platinum-selling artist Kane Brown is quickly becoming one of the biggest names in country music with hit singles like "Heaven" and his recent "Experiment" album. He'll be joined at the Berglund Center by Danielle Bradbery, winner of season four of The Voice.
---
Learn more about what's going on in Virginia's Blue Ridge by regularly checking our Calendar of Events. You can also sign up to receive our monthly e-newsletter and following us on social media.