Kick off 2020 with the fun events happening in the Roanoke Valley in Virginia's Blue Ridge Mountains.
The January calendar is packed with opportunities to enjoy great live music and special performances, as well as lots of exciting sporting events.
Winter is a great time to be a #Trailsetter with a getaway to the Blue Ridge Mountains.
Here are 20 special events to add to your calendar this month!
1. Elmwood On Ice
Elmwood Park
Wednesday - Sunday | All Month
Ice skating in Elmwood Park in Downtown Roanoke is the perfect way to spend a day out with the entire family in Virginia's Blue Ridge!
Elmwood on Ice Schedule & Prices >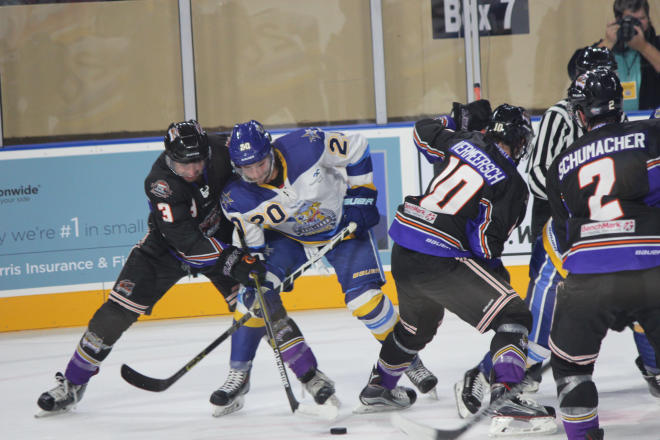 Berglund Center
January 3, 10, 18, 19, 31
The Rail Yard Dawgs have five home games this month at the Berglund Center, including the January 18 contest against the Macon Mayhem, which will mark the 100th home game for the Dawgs!
Roanoke Rail Yard Dawgs Tickets >
3. 11th Annual Frozen Toe 10K
New Hope Christian Church
January 4
Take on the Chestnut Ridge Loop for a fun trail run that winds through the woods near the Blue Ridge Parkway and around the Roanoke Mountain Campground area.
Frozen Toe Website >
4. Kroger Salem Stampede Championship Rodeo
Salem Civic Center
January 10-12
The Stampede Championship Rodeo (pictured at the top of this post) is a favorite annual event at the Salem Civic Center, offering three days packed with bull riding, barrel racing, steer wrestling, and more.
Stampede Championship Rodeo Tickets > 
5. 11th Annual Home & Garden Show
Berglund Center
January 10-12
Find all the tools and resources you need to solve those tricky home & garden projects at this three-day extravaganza at the Berglund Center where you can meet home & landscaping professionals.
Home & Garden Show Website >
Lancerlot Sports Complex
January 10, 11, 31
The Virginia Tech Ice Hockey team has three home games at the Lancerlot Sports Complex during the month - West Virginia on January 10, North Carolina on January 11, and JMU on January 31. Let's go, Hokies!
Virginia Tech Ice Hockey Website >
7. The Lea's High School Winter Classic Basketball Challenge
Berglund Center
January 11
Local high school teams will compete in a great day of basketball at the Berglund Center for the 6th annual Lea's High School Winter Basketball Challenge. Hidden Valley, Cave Spring, North Cross, Roanoke Catholic, Patrick Henry, & William Fleming will all be participating in the event.
 
8. Waitress
Berglund Center
January 13
The Broadway in Roanoke series at Berglund Center begins 2020 with Waitress, a Tony Award nominated musical about a waitress with dreams of a chance for a fresh start.
 
9. Night Howls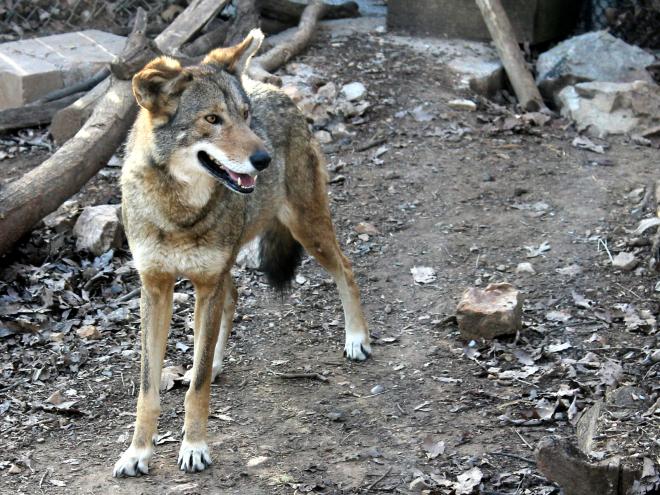 Mill Mountain Zoo
January 16
Learn about the nocturnal sounds and habits of animals, including many of those who reside at Mill Mountain Zoo with this special event series that also includes hot cider, cookies, and a guided tour of the zoo in the dark.
Night Howls Tickets >
10. Wine + Dine
Taubman Museum of Art
January 17
Spend a wonderful evening at the Taubman Museum of Art with an opportunity to see the special POP! Power from Warhol to Koons special exhibition, followed by an expertly coursed-dining experience with wine pairings.
Wine + Dine Tickets >
11. Greater Virginia Bridal Show
Berglund Center
January 19
Hosted by Virginia Bride Magazine, the Greater Virginia Bridal Show is the perfect chance to connect with local wedding vendors, caterers, and enter to win amazing door prizes, including the grand prize - a romantic getaway for two.
Bridal Show Website >
12. Dream Bowl Weekend
Salem Stadium
January 19-20
The Dream Bowl and HBCU Spirit of America Bowl are chances to see NCAA and HBCU college seniors compete and showcase their football skills for former NFL players and current professional scouts who will be in attendance.
Game Tickets > 
13. Daniel Tiger's Neighborhood Live
Berglund Center
January 22
Daniel Tiger and all his friends (we're sure your kids can name all of them) are hopping aboard a trolley to Virginia's Blue Ridge with a special live performance in Berglund Center's Performing Arts Theatre.
 
14. Hollins-Mill Mountain 2020 Winter Festival of New Works
Mill Mountain Theatre
January 23-25 & January 30 - February 1
This special performance series is a unique collaboration between Hollins University and Mill Mountain Theatre, featuring plays written and directed by Hollins playwrights and performed on MMT's Black Box Stage.
Winter Festival of New Works Performances >
15. Blue Jean Ball
Beliveau Estate Winery
January 25
Put on your cowboy boots and your best denim for a cowboy themed dance party as you dance away the winter blues at Beliveau Farm.
Blue Jean Ball Facebook Event >
16. J.D. Allen Trio
Jefferson Center
January 25
If you're a fan of jazz, you'll love the music of tenor saxophonist J.D. Allen and his trio, which takes the stage at the Jefferson Center with two concerts on Saturday, January 25.
J.D. Allen Trio Tickets > 
17. International Wine Festival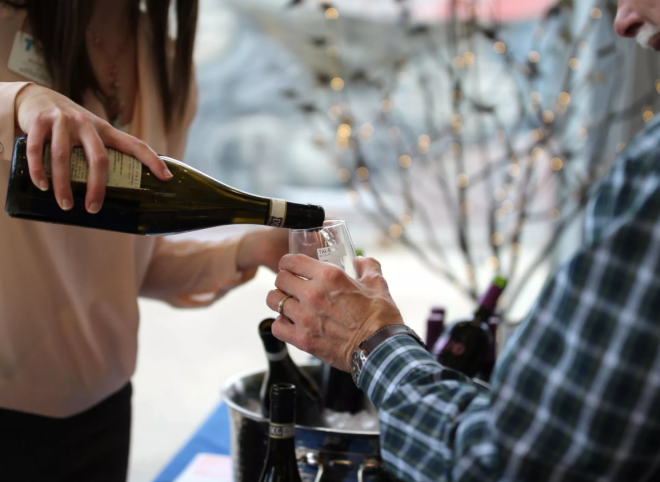 Taubman Museum of Art
January 26
The 7th annual International Wine Festival at the Taubman Museum of Art showcases more than 30 wines from around the world and the opportunity to discuss them with seasoned wine stewards, as well as hors d'oeuvres and desserts and the opportunity to browse the museum's galleries.
International Wine Festival Website > 
18. Indian Ink Theatre Company: Mrs. Krishnan's Party
Moss Arts Center at Virginia Tech
January 30 - February 1
Indian Ink is an award-winning New Zealand theatre company that has performed in front of sellout crowds around the world. The group brings its story of Mrs. Krishnan's Party to Virginia's Blue Ridge with four days of performances at the Moss Arts Center at Virginia Tech.
 
19. Winterfest Beach Bash
Salem Civic Center
January 31
The Band of Oz will bring some summertime fun to the Salem Civic Center with a great night of live music for the 11th annual Winterfest Beach Bash.
Call (540) 375-3057 for Tickets
20. Rebirth Brass Band
5 Points Music Sanctuary
January 31
Let the good times roll with the Grammy Award winning Rebirth Brass Band, one of the most popular New Orleans brass bands in the world and well-known for their iconic Tuesday night performances at The Maple Leaf in the Crescent City.
Rebirth Brass Band Tickets >
---
Visit our Calendar of Events to learn more about what's happening this month in Virginia's Blue Ridge. For other resources, give us a follow on social media and sign up to receive our free e-newsletter.