Kick off 2022 with the fun events happening in Virginia's Blue Ridge Mountains.
The January calendar is packed with opportunities to enjoy great live music and special performances, as well as lots of exciting sporting events.
Here are 25 special events to add to your calendar in January!
---
NOTE: All info is subject to change. Please check event websites and social media pages for the most updated information regarding capacity restrictions, scheduling, and vaccination requirements.
---
1. First Day Hikes - January 1
Virginia State Parks
#OptOutside for the first day of 2022 and take part in the First Day Hikes program with Virginia State Parks. The parks are waiving admission & parking fees (NOTE: Natural Bridge State Park still charges a fee) for the day to encourage people to get out on the trails and enjoy a hike, with many parks hosting group hikes.
The following Virginia State Parks are located in Virginia's Blue Ridge:
Learn More: First Day Hikes Program >
2. Ruth E. Carter: Afrofuturism in Costume Design - Ongoing
Taubman Museum of Art
This amazing display at the Taubman Museum of Art features the work of Ruth E. Carter, an Academy Award winning costume designer who has created pieces for more than 60 film and television projects, including costumes for iconic films like Black Panther, Coming 2 America, Selma, and Do the Right Thing.
The special ticketed exhibition, which runs through April 3, 2022, will showcase more than 60 costumes by Carter, as well as sketches and information about the research and design process for her work as a storyteller.
Learn More: Afrofuturism in Costume Design Exhibition >
3. WDBJ7's Elmwood on Ice - Through January 30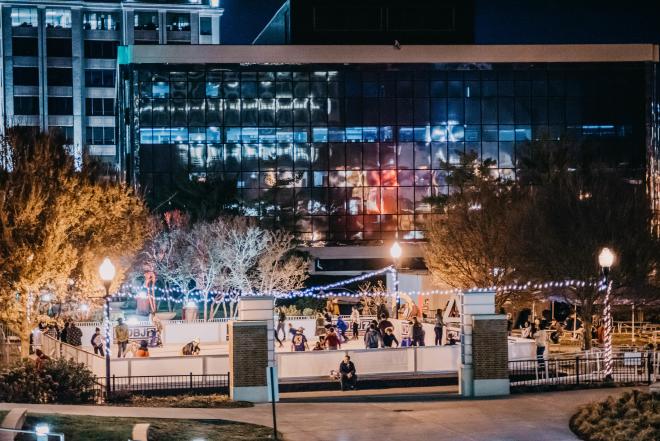 Elmwood Park
Elmwood on Ice is a great activity for the entire family to enjoy during the winter season in Virginia's Blue Ridge.
Located in the heart of Elmwood Park in Downtown Roanoke, the ice rink is open until January 30 and has space for 75 to 100 skaters at a time. This year's event also includes a putt putt course!
Learn More: WDBJ7's Elmwood On Ice >
4. 2022 Stampede Championship Rodeo - January 7-9
Salem Civic Center
The Stampede Championship Rodeo (pictured at the top of this post) is a favorite annual event at the Salem Civic Center, offering three days packed with bull riding, barrel racing, steer wrestling, and more.
Learn More: Stampede Championship Rodeo Information >
Berglund Center
The Roanoke Rail Yard Dawgs hockey team will host five home games in the month of January and have a great lineup of promotional nights scheduled. 
The festivities include Stick It to Cancer Weekend on January 7-8, nickelodeon Spongebob Night on January 15, Sunday Funday on January 16, and Thirsty Thursday & Trivia on January 27.
Learn More: Roanoke Rail Yard Dawgs Tickets >
6. Drake White & The Big Fire - UPDATE: This show has been rescheduled from January 8 to April 7.
Harvester Performance Center
Drake White and his band The Big Fire is known for a sound that blends country, blues, funk, rock & roll, and reggae, providing energetic, foot-stomping live shows.
White has had popular hits such as "Makin' Me Look Good Again," "Livin' the Dream," and "It Feels Good" - all from his 2016 album, Spark.
Learn More: Drake White Tickets >
7. The Frozen Toe 10K - January 8
Chestnut Ridge Trail
The 13th annual Frozen Toe 10K will begin and end at New Hope Christian Church and the route will feature the Chestnut Ridge Trail, a 5.6 mile singletrack trail that loops around the Roanoke Mountain Campground and holds up well in winter weather.
Runners and walkers are invited to participate.
Learn More: Frozen Toe 10K Information > 
8. Ice Bumper Cars - January 9
Berglund Center
Take riding bumper cars to the next level by enjoying the Ice Bumper Cars at the Berglund Center.
The cars spin 360 degrees and you can slide, spin and bump your way around the ice with friends and family, providing for lots of laughs and great memories.
Learn More: Ice Bumper Cars Information >
9. 2022 Hollins-Mill Mountain Virtual Winter Festival of New Works - January 13-15 & 20-23
Virtual Event
The 2022 Hollins-Mill Mountain Winter Festival of New Works will be held as a virtual event, with free livestream viewing to the general public for presentations of Mothers and Terrorists (January 13-15) and North Wind (January 20-23).
The Festival of New Works is a collaboration between the Hollins Theatre Institute and Mill Mountain Theatre.
Learn More: Festival of New Works Information > 
10. Tri-State Arenacross 2022 Indoor Championship Series - January 14-15
Salem Civic Center
This 2-day race series at the Salem Civic Center will showcase professional and amateur motocross riders from across the Tri-State who will be competing for cash prizes. Bring the entire family along to check out the thrilling, unpredictable races.
Learn More: Tri-State Arenacross Championship Series Information >
11. Leanne Morgan - January 15
Berglund Center
Comedian Leanne Morgan's national tour will include a stop in Virginia's Blue Ridge for a performance on January 15 at Roanoke's Berglund Center. Morgan is known for her style of comedy that combines her Southern charm with hilarious storytelling about experiences from her own life.
Learn More: Leanne Morgan Big Panty Tour Information >
12. Red NOT Chili Peppers - January 20
5 Points Music Sanctuary
The Red NOT Chili Peppers pay tribute to the ultimate funk rock quartet, The Red Hot Chili Peppers, with iconic hits and high energy performances. 
The Red Not's feature world-class musicians and entertainers who provide the most accurate re-creation of the sound and fun that comes with attending a Chili Pepper show.
Learn More: Red NOT Chili Peppers Tickets >
13. Night Howls - January 20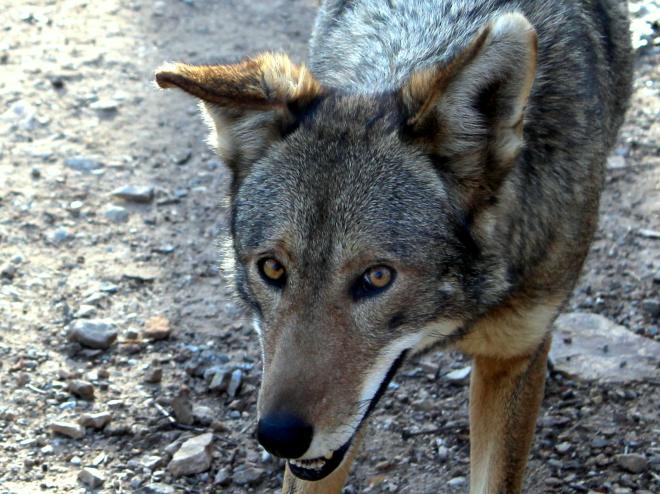 Mill Mountain Zoo
Get ready for a night at the zoo and listen for the howling of the wolves, the hoot of the owls, and the calls of the big cats.
Mill Mountain Zoo hosts its popular Night Howls series, which begins with hot cider and cookies indoors while you learn about the nocturnal animals of the zoo and their distinct sounds, before making your way outside for a guided tour of the zoo in the dark.
Learn More: Mill Mountain Zoo Website >
14. Downtown Roanoke Restaurant Week - January 21-30
Various Restaurants - Downtown Roanoke
It's Downtown Roanoke's tastiest week of the year! Restaurant Week is the perfect opportunity to visit your favorite downtown restaurants and find some new favorites as a variety of locations offer unique lunch & dinner specials.
This year's offers will include five different price points:
$10 Lunch
$25 Dinner
$40 Dinner
'Restaurant Choice' Lunch
'Restaurant Choice' Dinner
Reservations are strongly encouraged at the restaurants that offer them.
Learn More: Downtown Roanoke Restaurant Week Information > 
15. Heroux presents In The Clouds - January 21
The Spot on Kirk
Houston-based rapper, songwriter and record producer Heroux will host a special presentation of In the Clouds, an exclusive album release experience for his upcoming album Exit Route, at The Spot on Kirk in Downtown Roanoke on January 21.
In the Clouds is meant to be an event that "brings children of every shade and color under the sun out together to dance, groove, and socialize."
Learn More: In the Clouds Information >
16. Bush/Marshall/Meyer/Meyer - January 23
Jefferson Center
As part of its Star City Series, the Jefferson Center will welcome the return of Sam Bush, who will perform alongside George Meyer, Mike Marshall, and Edgar Meyer for a night of incredible acoustic music that spotlights the sounds of New Grass.
Learn More: Bush/Marshall/Meyer/Meyer Show Information >
17. Robert Earl Keen - January 23
Harvester Performance Center
Robert Earl Keen is a member of the Texas Heritage Songwriters Hall of Fame and has recorded 19 albums over the span of his career. He's also written songs that have been recorded by artists such as George Strait, Lyle Lovett, Montgomery Gentry, and many more.
Keen is a legend in the Americana genre and is the creator and host of the Americana Podcast: the 51st State.
Learn More: Robert Earl Keen Tickets >
18. Scooby Doo and the Lost City of Gold - January 25
Berglund Center
Scooby Doo and his mystery-solving friends will embark on a new adventure in this exciting live-stage performance that incorporates cutting-edge technology, original music, puppetry, music, aerial arts, and more.
Learn More: Scooby Doo Information >
19. Alma Ensemble w/ Sound Impact - January 26
5 Points Music Sanctuary
Alma Ensemble will perform in collaboration with Sound Impact to present "In Her Own Voice" - a collection of music by women. 
Alma Ensemble is a local group of artists who came together to form a musician collective dedicated to championing women in music, education, and creating connection through music.
Learn More: Alma Ensemble Tickets >
20. Blue Jean Ball - January 29
Beliveau Farm Winery
Put on your favorite jeans, boots, and cowboy hats for the annual Blue Jean Ball at Beliveau Farm! It'll be an exciting night of dancing and revelry along with great food specials & wine and beer available for sale.
Learn More: Blue Jean Ball Facebook Event >
21. George Colligan Trio - January 29
Jefferson Center
The George Colligan Trio is a collection of talented jazz musicians who create fantastic interpretations of many popular songs you'll know from the American songbook. Colligan is joined by bassist Paul Langosch and drummer Emre Kartari.
Learn More: George Colligan Trio Tickets >
22. The Pink Stones + Teddy & The Rough Riders - January 29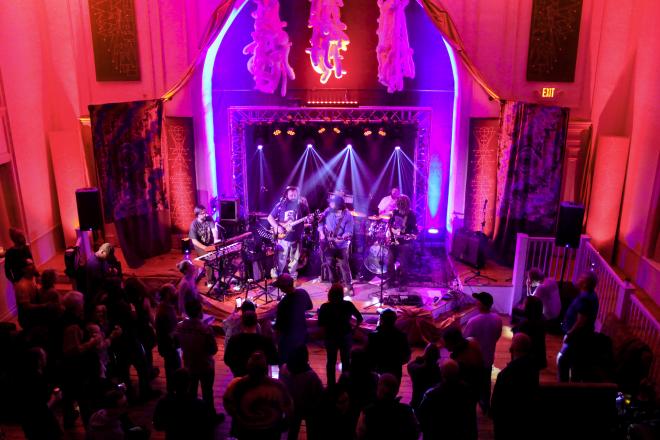 5 Points Music Sanctuary
The Pink Stones are a country-rock group from Athens, GA who mix elements of cosmic country with raucous rock & roll. 
Teddy & The Rough Riders are a group of childhood friends who grew up in Nashville and established themselves on the honky tonk/country scene, as well as rock clubs around the U.S.
Learn More: The Pink Stones + Teddy & The Rough Riders Tickets >
23. Guns & Hoses Hockey 2022 - January 29
Berglund Center
Guns and Hoses is an annual charity hockey game between local Roanoke area firefighters (hoses) vs. Roanoke area police officers & law enforcement (guns) in an event that raises money for the Muscular Dystrophy Association.
This has become an extremely popular community event, often selling out the Berglund Center Coliseum and helping raise over $300,000 over the years.
Learn More: Guns & Hoses Tickets >
24. Broadway in Roanoke: Jersey Boys - January 31
Berglund Center
As part of the Broadway in Roanoke series, the Berglund Center will host a special performance of Jersey Boys - featuring the music and story of Frankie Vallie and The Four Seasons, who went from the streets of New Jersey to the Rock and Roll Hall of Fame.
Learn More: Jersey Boys Tickets >
25. The Other Side of the Mountain: Life in the Catawba Valley - Ongoing
NOTE - The Salem Museum will be closed January 25 - February 21 for maintenance.
Salem Museum & Historical Society
Head to the Salem Museum & Historical Society to see its newest featured exhibit - The Other Side of the Mountain: Life in the Catawba Valley.
Based on the book series Echoes from Catawba, this exhibit looks at everyday life in the Catawba area, starting with the native indigenous people who lived in the area, agrarian communities that would later develop, stunning scenery from spots like McAfee Knob and Dragon's Tooth, and modern institutions that have formed over the years.
The exhibit will be on display through March 2022.
Learn More: Salem Museum Feature Exhibits >
---
To find out more about what's going on Virginia's Blue Ridge, check our Calendar of Events.
You can also get additional information about fun things to do in the region and unique ways to be a #Trailsetter by following us on social media and signing up to receive our monthly e-newsletter.