There is so much to do this February in Virginia's Blue Ridge Mountains
The calendar is full of exciting events to keep the entire family entertained with upcoming concerts, theater performances, live sports, and more.
Avoid the temptation to hibernate this winter and have some fun in Virginia's Blue Ridge.
Here are 25 events to add to your calendar for this February.
---
NOTE: All info is subject to change. Please check event websites and social media pages for the most updated information regarding capacity restrictions, scheduling, weather cancellations, and vaccination requirements.
---
Berglund Center
Cheer on the Rail Yard Dawgs - Roanoke's professional hockey team, which is part of the Southern Professional Hockey League. The Dawgs have two sets of home games this month - with games February 3-5 and 18-20, and the schedule features some fun promotional nights, including:
February 5 - Military Night
February 19 - Superhero Night
February 20 - Sunday Funday
Rail Yard Dawgs Single Game Tickets >
2. Winterfest Beach Bash - February 4
Salem Civic Center
Get ready for some summertime fun at the Salem Civic Center as the City of Salem Parks & Recreation Department presents the 15th annual Winterfest Beach Bash. The event will feature a concert by The Band of Oz, which has been playing beach music at venues throughout the South for over 50 years.
3. Lunar New Year Celebration - February 5
Taubman Museum of Art
Celebrate the Year of the Tiger and learn about unique cultural traditions from our local Asian community by taking part in the Lunar New Year Celebration at the Taubman Museum of Art, presented in partnership with Local Colors & Roanoke Valley Sister Cities. The celebration will include special performances, Year of the Tiger themed artwork, and other family-friendly activities.
Lunar New Year Celebration Info >
4. Pat Metheny - Side-Eye - February 5
Jefferson Center
Pat Metheny is a decorated jazz guitarist and composer, winning 20 Grammy Awards over the course of his incredible career. He's known for incorporating various elements of jazz into his music, ranging from progressive and contemporary to Latin.
5. G. Love & The Juice - February 6
Harvester Performance Center
Prevented from touring because of the pandemic, G. Love & The Juice a new collaboration and experimental music group that emerged from the need to release their creative juices and musical expression. The band is a collection of all-star musicians, led by G. Love and his signature sound of hip hop blues.
G. Love & The Juice Concert Info >
6. Idlewild South - 50th Anniversary of Eat a Peach - February 12
5 Points Music Sanctuary
Idlewild South is an Allman Brothers Tribute Band, creating live shows that can exceed four hours in length, drawing from various Allman Brothers Band albums. This show at 5 Points Music Sanctuary in Downtown Roanoke will celebrate the 50th anniversary of Eat a Peach, a platinum album that was released on February 12, 1972.
7. Valentine's Wine & Tapas - February 12
Beliveau Farm Winery
Make Valentine's Wine & Tapas at Beliveau Farm Winery part of a Valentine's weekend getaway to Virginia's Blue Ridge. The event will include a 4-course pairing of wine and tapas, providing a special evening of romantic ambiance, delicious food, and award-winning wine for you to enjoy with your special someone.
Valentine's Wine & Tapas Facebook Event >
8. Homegrown Music at The Depot - February 12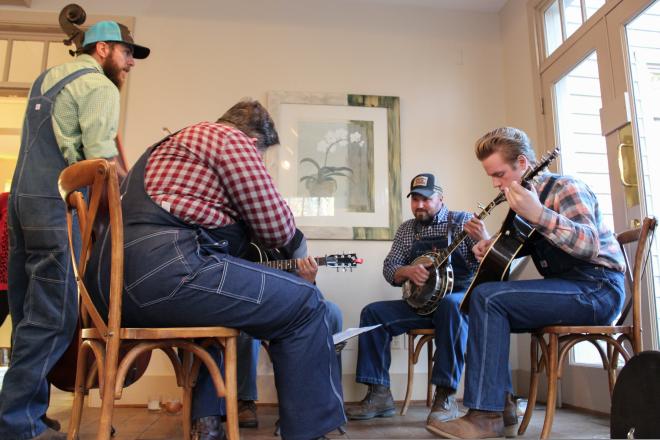 Rocky Mount Train Depot
Hosted by the Town of Rocky Mount and Twin Creeks Distillery, Homegrown Music at The Depot is a free open jam session in the town's historic Train Depot. The schedule will kick off with an open session from 5:30 to 6:30, when anyone with an instrument is invited to play a tune, followed by a performance from the Twin Creeks Stringband that begins at 7:00 p.m.
Homegrown Music at The Depot Facebook Event >
9. Roanoke Symphony Orchestra: Vienna Valentine - February 12-13
Jefferson Center
The Roanoke Symphony Orchestra will present a romantic concert of music, frivolity, and fun as you spend a night in old Vienna, enjoying the music of Franz von Suppe and the Strauss Family - a Viennese family dynasty of classical composers from the early 19th century.
RSO Vienna Valentine Concert Info >
10. Big Lick Comic Con - February 12-13
Berglund Center
The annual Big Lick Comic Con is one of Virginia's biggest celebrations of comics and pop culture, featuring an incredible variety of comic, toy, gaming, and collectable vendors & exhibitors, as well as a great lineup of artists, creators, performers and other special guests. This year's event will be headlined by Levar Burton, known for work in popular roles with Star Trek and Reading Rainbow.
11. Salem - Roanoke County - Vinton Restaurant Week 2022 - February 15 - March 1
Various Restaurants
Support our great local restaurants in Salem, Roanoke County and the Town of Vinton by taking part in this year's Restaurant Week. Participating restaurants will feature a variety of special offers and discounts, making it the perfect opportunity to dine at your favorite local restaurant or check out some new spots.
12. Roanoke College International Film Festival - February 16-27
Various Locations
The Roanoke College Film Festival will be held at various locations on the Roanoke College campus, as well as the Grandin Theatre and Hollins University, with animals being the theme of this year's films. All film screenings are free and open to the public and each screening will be followed by a panel-led discussion.
Roanoke College International Film Festival Info >
13. The Jared Stout Band Trio - February 17
Big Lick Brewing Company
The Jared Stout Band Trio is one of many great concerts that are lined up for this month at Big Lick Brewing Company in Downtown Roanoke. The trio is a local alt-country band that became an area favorite during the 2020 Rockn to Lockn competition and they feature a fun mix of original songs, mashups, and covers.
Big Lick Brewing Company February Events >
14. Carbon Leaf - February 18
Harvester Performance Center
Richmond-based band Carbon Leaf has built quite a following over its 30 year span, performing alongside groups like the Dave Matthews Band and O.A.R while becoming a staple in the Indie Rock scene. The quintet is well known for live performances that present a unique blend of Americana, rock, folk, Celtic and pop traditions.
15. Cross That River - February 18
Berglund Center
Cross That River is a musical that focuses on the untold story of how Black cowboys helped settle the west. It focuses on Blue, a runaway enslaved person who escapes from Texas and goes on to become one of the country's first Black cowboys, in an inspiring tale of hope and freedom from this complicated chapter of American history.
Cross That River Performance Info >
16. Yasmin Williams - February 18
Jefferson Center
Take in the amazing talent and artistry of Yasmin Williams, an acoustic fingerstyle guitarist who has been described as producing "some of the most imaginative guitar music out today." Her unique musical style includes alternate tunings, percussive hits, and lap tapping.
Yasmin Williams Concert Info >
17. Write Stuff 2022 Festival - February 18-19
Mill Mountain Theatre
The 6th annual Write Stuff Festival is organized by Mill Mountain Theatre and serves as an opportunity for local middle & high school playwrights to submit original works, which are then presented in a special Pay What You Can show where the winning scripts are performed by Mill Mountain Theatre Conservatory students.
18. Dog Bowl Market - February 20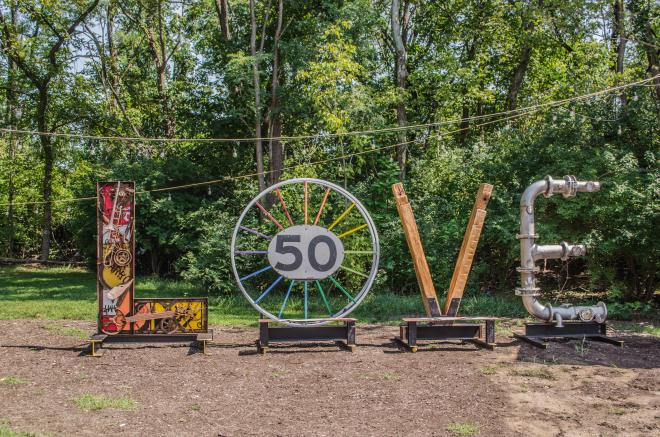 Black Dog Salvage
Enjoy great live music, food, wine, and plenty of opportunities for shopping at the February Dog Bowl Market at Black Dog Salvage. The concert will be held at The Dog Bowl, Black Dog's beautiful outdoor concert and event venue, and the market will feature guest vendors, along with the chance to check out all the amazing local items in the Black Dog Salvage Marketplace.
Black Dog Salvage Dog Bowl Info >
19. The Greater Virginia Bridal Show - February 20
Berglund Center
If you or someone you know is planning a wedding, the Greater Virginia Bridal Show at the Berglund Center is the place to go to connect with knowledgeable vendors and professionals who can provide all kinds of information and resources to help create and plan a dream wedding.
Greater Virginia Bridal Show Info >
20. The Cake - February 24 - March 6
Mill Mountain Theatre
The Cake is the latest production by Mill Mountain Theatre and it features the story of Della, a North Carolina baker and devout Christian who is asked to bake a wedding cake for her best friend's daughter and her conflicting emotions when she realizes she's baking a cake for a wedding of two brides. This hilarious and delicious play is a reminder that love is the key ingredient in creating common ground.
Mill Mountain Theatre: The Cake Performance Info >
21. Russian Ballet Theatre: Swan Lake - February 25
Jefferson Center
The Jefferson Center will host a special production of Swan Lake by the Russian Ballet Theatre, where the classic story will be brought to life by amazing dancers, exquisitely designed sets, and beautiful hand-sewn costumes.
Russian Ballet Theatre: Swan Lake Performance Info >
North Cross School
Apologies is a powerful production by the Virginia Children's Theatre intended for teenage audiences as it focuses on a teenage girl's unexplained suicide. As part of its VCT4Teens program, the Virginia Children's Theatre is committed to educating youth on ways to cope with tough issues and connecting them to health and safety professionals.
Virginia Children's Theatre Tickets >
23. Explore Your Limits 5K & 10K - February 26
Explore Park
The Explore Your Limits 5K & 10K races are a great showcase of the trail network at Roanoke County's Explore Park. The 5K can serve as an introduction to trail running for newcomers and walkers are also welcome, while the 10K has grown to become the largest event in the Roanoke Non Ultra Trail Series (RNUTS).
24. Fierce Films Festival - February 27
The Spot on Kirk
The Spot on Kirk will host the 3rd annual Fierce Films Festival in partnership with Mill Mountain Theatre, showcasing short, fun, educational animal related short films (3 to 15 minutes) that are submitted by locals of all ages. Attendees will have the opportunity to vote for their favorites and select the winner of the festival.
25. Ruth E. Carter: Afrofuturism in Costume Design - Ongoing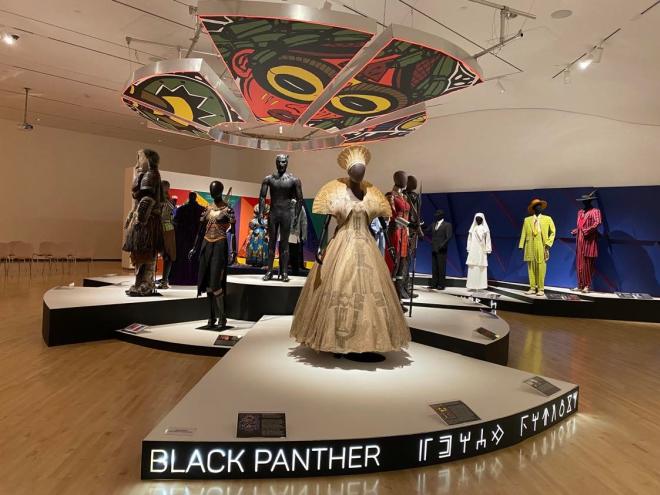 Taubman Museum of Art
This amazing display at the Taubman Museum of Art features the work of Ruth E. Carter, an Academy Award winning costume designer who has created pieces for more than 60 film and television projects, including costumes for iconic films like Black Panther, Coming 2 America, Selma, and Do the Right Thing.
The special ticketed exhibition, which runs through April 3, 2022, will showcase more than 60 costumes by Carter, as well as sketches and information about the research and design process for her work as a storyteller.
Learn More: Afrofuturism in Costume Design Exhibition >
---
Visit our Events Calendar for a complete list of what's happening in Virginia's Blue Ridge. 
You can also subscribe to our e-newsletter to get more ideas on things to do and unique features to help you plan your next getaway to the Blue Ridge Mountains.