There is so much to do this February in Virginia's Blue Ridge Mountains
The calendar is full of exciting events to keep the entire family entertained with upcoming concerts, theater performances, live sports, and more.
From planning a romantic getaway with your valentine to celebrating Black History Month, it's a great month to experience a metro mountain adventure.
Avoid the temptation to hibernate this winter and have some fun in Virginia's Blue Ridge.
Here are 25 events to add to your calendar for this February.
---
NOTE: All info is subject to change. Please check event websites and social media pages for the most updated information.
---
Various Locations
There are lots of unique opportunities to celebrate Black History Month in Virginia's Blue Ridge, including special showings of films that showcase Black art and culture at the Historic Grandin Theatre and educational talks and presentations at the Booker T. Washington National Monument in Franklin County.
Visit our Black History page for additional information about upcoming events and ways to learn more about local Black history in the region.
Various Locations
There are lots of special events and unique opportunities to celebrate Valentine's Day Weekend in Virginia's Blue Ridge. Special activities include a murder mystery, live music & theater performances, Valentine's Day dinners, and more.
Visit our Valentine's Day Events page for a complete list of things to do.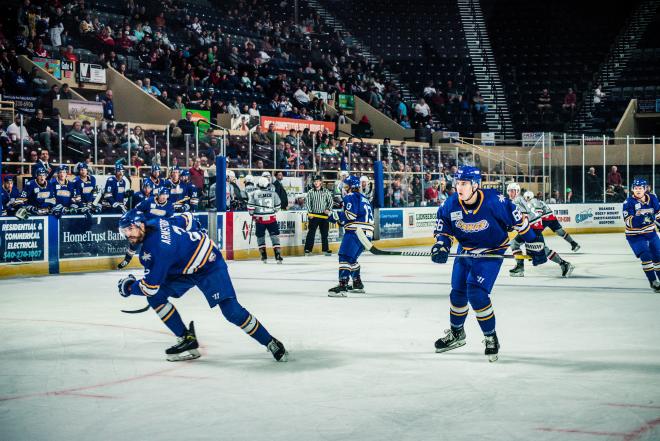 Berglund Center
Come cheer on the Roanoke Rail Yard Dawgs professional ice hockey team as they look to finish the regular season strong and make a push to the playoffs. The Dawgs have lots of fun promotional nights on the schedule for February:
Hockey is for Everyone Night - February 3
Military Night - February 4
School Day Game (Puck drops at 10:35 a.m.) - February 9
Thirsty Thursday/Trivia - February 23
Super Hero Night/Scout Night - February 25
Roanoke Rail Yard Dawgs Website > 
Berglund Center
Get all kinds of ideas and inspiration for decorating your home and planting in your garden at the annual Greater Roanoke Home & Garden Show at the Berglund Center.
Attic Productions
Sail away on an adventure as Attic Productions in Botetourt County presents Treasure Island, a play based on the iconic novel by Robert Louis Stevenson.
Jefferson Center
Lift Every Voice is the latest production by the Virginia Children's Theatre, and it's a story that explores the impact of racism in an urban high school, presenting critical social issues that are prevalent in the United States. This show features free admission (donations accepted at the door) and there will be three performances over February 3 & 4 at the Jefferson Center.
Lift Every Voice Information >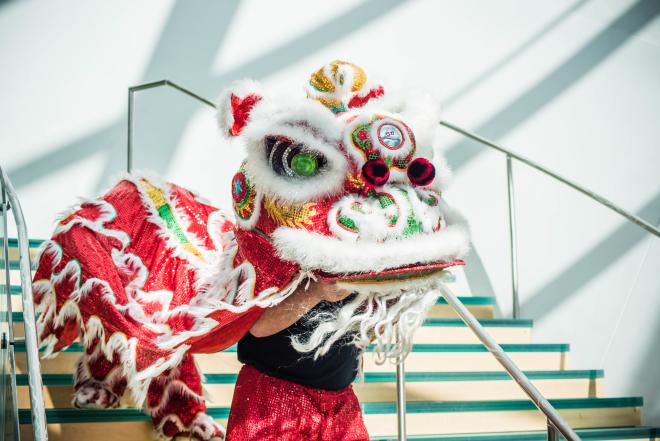 Taubman Museum of Art
Be part of the fun of the annual Lunar New Year Celebration at the Taubman Museum of Art, presented in partnership with Local Colors and Roanoke Valley Sister Cities. This year will celebrate the Year of the Rabbit, featuring dragon dances, martial arts performances, singing, rabbit-themed artwork, and more.
Lunar New Year Celebration Information >
Grandin Theatre
Soul Sessions is a unique local art event that features music, poetry, and dance through a variety of performances. This month's event at the Historic Grandin Theatre is a tribute to the Harlem Renaissance and a celebration of Black History Month, and it will also showcase live music by Roscoe McFadden and his jazz band.
5 Points Music Sanctuary
Inspired by the familiar sounds of the Virginia mountains where the band was formed, The Steel Wheels have emerged as one of the most exciting independent upstarts in the Americana music genre.
Harvester Performance Center
The Gibson Brothers are a Bluegrass duo that has received numerous awards from the International Bluegrass Music Association, including back-to-back Entertainer of the Year awards in 2012 and 2013.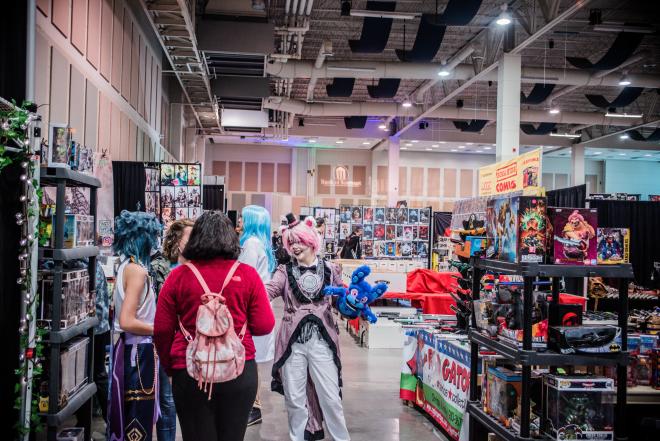 Berglund Center
The annual Big Lick Comic Con is one of Virginia's biggest celebrations of comics and pop culture, featuring an incredible variety of comic, toy, gaming, and collectable vendors & exhibitors, as well as a great lineup of artists, creators, performers and other special guests.
Moss Arts Center at Virginia Tech
The Moss Arts Center at Virginia Tech will host a special performance of the Tony award winning musical Hairspray, featuring the story of Tracy Turnblad in 1960s Baltimore as she looks to dance her way onto TV's most popular show.
Grandin Theatre
Hoot & Holler is partnering with Opera Roanoke and Healing Strides of Virginia to present a special night and performance themed around "Voices of Veterans," featuring stories of courage and bravery, legacies and heroes, close calls and camaraderie, leaving home and coming home, and hope and healing.
Jefferson Center
Shawn Colvin, Marc Cohn, Sarah Jarosz are all Grammy award winning artists who will come together for a special evening and concert at the Jefferson Center, showcasing an incredible collection of musicianship and songwriting.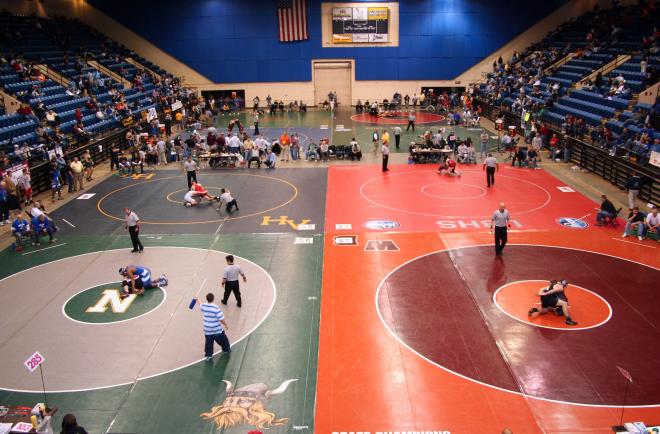 Salem Civic Center
Cheer on the top Class I, II, and III wrestlers from around the state as they compete at the 2023 VHSL State Wrestling Championships at the Salem Civic Center. We look forward to crowning more champions in the City of Salem - Virginia's Championship City!
VHSL Wrestling Championships Information >
Taubman Museum of Art
This year's Bourbon + Bacon event at the Taubman Museum of Art has already sold out, but we're putting it on this list so that you can know to save the date for next year! It's an opportunity to sample craft spirits alongside tapas-style pork dishes from local chefs, while enjoying live music and learning about the art & science of whiskey making.
Black Dog Salvage
The monthly Dog Bowl Market at Black Dog Salvage is an exciting showcase of special guest vendors, live music, food, and wine, plus all the unique items and regular vendors you can see at The Marketplace at Black Dog Salvage.
Salem Civic Center
Get a head start on March Madness with four days of college basketball action at the ODAC Men's & Women's Basketball Tournament at the Salem Civic Center.
ODAC Men's & Women's Basketball Tournament Information > 
19. Echoes | February 23 - March 5
Showtimers Community Theatre
Echoes is a new production by Showtimers Community Theatre in Roanoke County and it's a story about a young man & woman who build a paradise of happiness together within an asylum, only to have it shattered by the outside world.
Showtimers Community Theatre Website >
Opera Roanoke - Jefferson Center
Glory Denied is an opera based on the book by Tom Philpott, which chronicles the story of Col. Jim Thompson, America's longest held prisoner of war, and his life for nine years as a captured soldier during the Vietnam War and the aftermath of his return home.
Mill Mountain Theatre
The 7th annual Write Stuff Festival is organized by Mill Mountain Theatre and serves as an opportunity for local middle & high school playwrights to submit original works, which are then presented in a special Pay What You Can show where the winning scripts are performed by Mill Mountain Theatre Conservatory students.
Write Stuff 2023 Information >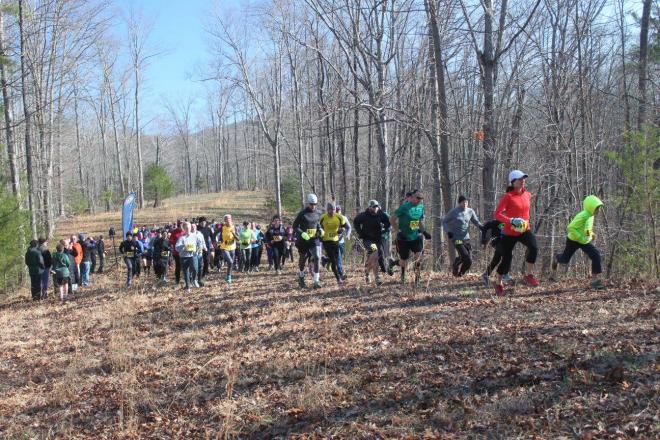 Explore Park
The Explore Your Limits 5K & 10K races are a great showcase of the trail network at Roanoke County's Explore Park. The 5K can serve as an introduction to trail running for newcomers and walkers are also welcome, while the 10K has grown to become the largest event in the Roanoke Non Ultra Trail Series (RNUTS).
Photo via Mountain Junkies Facebook
Explore Your Limits Race Information >
Berglund Center
One of the world's most popular folk bands, Old Crow Medicine Show has received multiple Grammy Awards and is a member of the Grand Ole Opry, as well as earning Double Platinum certification for the hit single Wagon Wheel. Don't miss the band in concert at the Berglund Center on February 25!
We're still checking to see if they plan catch a trucker out of Philly as they walk south out of Roanoke. :)
Old Crow Medicine Show Tickets > 
Harvester Performance Center
Husband and wife duo Austin and Sarah McCombie make up the Chatham Rabbits, emerging from North Carolina's fertile environment of Americana musicians and performers. The duo's latest album, If See You Me Riding By, was released in 2022.
Jefferson Center
The Jefferson Center will wrap up the month with a free community concert, featuring a special performance by Sammy Miller and The Congregation. The 7-piece group is known for presenting joyful jazz performances with infectious theatricality.
Sammy Miller & The Congregation Tickets >
---
Save the Dates for March
---
Visit our Events Calendar for a complete list of what's happening in Virginia's Blue Ridge. 
You can also subscribe to our e-newsletter to get more ideas on things to do and unique features to help you plan your next getaway to the Blue Ridge Mountains.