February is no time to stay inside and wait out the winter! Be a trailsetter and get out to enjoy all the awesome events on the calendar in Virginia's Blue Ridge.
We're ringing in the (Lunar) new year, jamming out to great music, remembering key figures of African American history, cheering on our hockey teams, and sharing the love with Valentine's Day fun.
It's one of many reasons winter is a good time for a getaway. Here are a few more >
Save the dates and check out some of the great events happening this February in the Roanoke Valley in Virginia's Blue Ridge Mountains. 
1. Winterfest Beach Bash
Salem Civic Center
February 1
Tickets have already sold out for this year's Winterfest Beach Bash at Salem Civic Center, which will be featuring live music by Band of Oz! However, you might be able to snag a ticket on the event Facebook page, or you can at least plan ahead for next year in what has become one of Salem's most popular annual events.
2. Paula Poundstone
Jefferson Center
February 1
With her unscripted, quick-witted charisma, Paula Poundstone has become one of the most popular comics in America. Catch her performance at the Jefferson Center and enjoy a night full of laughs.
3. Roanoke Rail Yard Dawgs
Berglund Center
February 1-2, 8-9, 15-16
The Rail Yard Dawgs take to the ice for the first three weekends of February, offering multiple chances for a night out with family and friends at Berglund Center. If you're feeling a little heroic, put on your favorite costume and celebrate Super Hero Night with the Dawgs on February 2.
4. wazUpwidis Urban Run & Stair Challenge
Downtown Roanoke
February 2
People may be used to running up and down mountains in Virginia's Blue Ridge, but what about office buildings and parking decks in Downtown Roanoke?! It's a race that's guaranteed to take your breath away.
5. Sounds of China
Moss Arts Center at Virginia Tech
February 2
Don't miss some of China's finest musicians perform in Virginia's Blue Ridge at this special concert at the Moss Arts Center at Virginia Tech. Led by composer Ma Jiuyue, the ensemble will present arrangements that highlight various elements of ancient and modern Chinese music.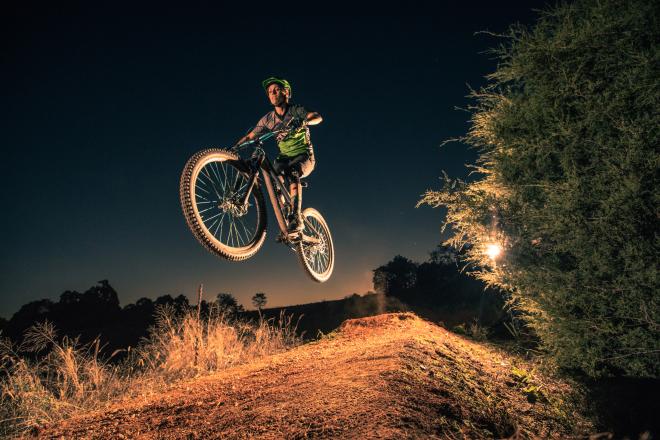 6. Falling Creek Mountain Cross 2019 Race
Falling Creek Park
February 3, 9, 17, 24
This race series organized by Bedford County Parks & Recreation combines mountain biking and cyclocross for its unique "Mountain Cross" event. The races will be short, intense, and packed with fun in what is sure to also be a festive atmosphere for rowdy spectators. We're always ready to ride in America's East Coast Mountain Biking Capital!
7. African American Film Festival
Grandin Theatre
February 5, 12, 19, 26 - Every Tuesday
As a celebration of Black History Month, the Grandin Theatre will be hosting a special screening of a film every Tuesday throughout the month for its African American Film Festival. Admission is free on a first come, first served basis. The featured films will be Invictus (February 5), Guess Who's Coming to Dinner (February 12), Tell Them We Are Rising (February 19), & Dreamgirls (February 26).
8. PBS Kids Live!
Berglund Center
February 5
How will three kids make it across the backyard to a friend's birthday party after they've been shrunk to the size of grasshoppers? If they're like the kids in Honey, I Shrunk the Kids, they'll get lucky and find a giant oatmeal creme pie during their journey. #Goals  
9. Finding Neverland
Berglund Center
February 6
Berglund Center's Broadway in Roanoke series continues with Finding Neverland, the hit musical based on the Academy Award winning film that follows the story behind the inspiration of Peter Pan. It's a magical tale of love, imagination, and adventure.
10. Bourbon + Bacon
Taubman Museum of Art
February 8
Warm up with a delicious night of bourbon & bacon at the Taubman Museum of Art. There will be a variety of bourbons paired with tapas style pork dishes prepared by local chefs, as well as live music and a talk about the history of whiskey making.
11. The Black Lillies
5 Points Music Sanctuary
February 8
The Black Lillies have become one of the biggest bands in the Americana genre with their blend of rock & roll and country that has a funky edge and amazing harmonies. Their 2018 album Stranger to Me has been a critical and Billboard hit, despite the band retaining its independence from major record labels.
12. Virginia Tech Ice Hockey
Lancerlot Sports Complex
February 8-9
Cheer on the Virginia Tech Ice Hockey team as the Hokies defend their home ice at the Lancerlot Sports Complex in Vinton. The team has two home games in February - a visit from the West Virginia D2 Mountaineers on February 8 and a tilt against Stevenson University on February 9.
13. Hey Ho, Pinocchio
Attic Productions
February 8-10, 15-16
The youth ensemble at Attic Productions presents Hey, Ho Pinocchio, a story based on the classic tale of the wooden toy on a quest to become a real boy while learning lessons of making good choices and telling the truth. 
14. Lunar New Year with Local Colors & Roanoke Valley Sister Cities
Taubman Museum of Art
February 9
Ring in the year of the pig with this celebration of the Lunar New Year at the Taubman Museum of Art. There will be dragon dances, martial arts performances, singing and more as this event highlights many cultural traditions of the Far East.
15. 2019 Black & White Masquerade Ball
Patrick Henry Ballroom
February 9
It will be a grand night at the historic Patrick Henry Ballroom for The Square Society's 2019 Masquerade Ball. There will be two floors of live music, food & cocktails, and casino games, and attendees are encouraged to dress to impress with formal black & white attire and a masquerade mask.
16. Big Lick Comic-Con
Berglund Center
February 9-10
The winter edition of this year's Big Lick Comic-Con at Berglund Center will be headlined by Ross Marquand, known for his roles on The Walking Dead & Avengers: Infinity War, as well as Jason Faunt - the red Power Ranger! You know what time it is...
17. Valentine Dreams - Roanoke Symphony Orchestra
Jefferson Center
February 9-10
The Roanoke Symphony Orchestra presents two special performances at the Jefferson Center that will include one of Mozart's most beloved works, a piece by George Walker in honor of Martin Luther King, Jr., and Fantasia on a theme by Thomas Tallis. The orchestra is conducted by Maestro David Stewart Wiley.
18. Big Lick Valentine's Beer Dinner
Big Lick Brewing Company
February 13
Treat your sweetheart to a special 5 course beer dinner catered by Blue Ridge Catering at Big Lick Brewing Company in Downtown Roanoke. Each dish will be expertly paired with a 4 oz. beer for a first class food & drink experience. Seating is limited so be sure to reserve your spots in advance!
19. Puppy Love Valentine's Dining at Chateau Morrisette
Chateau Morrisette Restaurant
February 14-16
A romantic dinner at the Chateau Morrisette Restaurant is a wonderful way to celebrate Valentine's Day in Virginia's Blue Ridge. The restaurant is offering a special Puppy Love menu for the occasion, which includes a glass of the winery's new Vin Gris rosé.
20. A Valentine's Day Celebration at The Hotel Roanoke
The Regency Room at The Hotel Roanoke
February 14-17
There will be live music, dancing, and a special four-course meal presented by Executive Chef Stephen DeMarco and Chef de Cuisine Colin Lloyd at The Hotel Roanoke's award-winning Regency Room Restaurant. Book a Valentine's Package at the hotel to include an overnight stay for an extra touch of elegance. 
21. 2019 VHSL State Wrestling Championships
Salem Civic Center
February 14-15
The best high school wrestlers from around the Commonwealth will hit the mats at the Salem Civic Center in Virginia's Blue Ridge for the 2019 VHSL State Wrestling Championships. The 1A, 2A, & 3A classes will all compete at the event.
22. The Complete Works of William Shakespeare (Abridged)
Showtimers Community Theatre
February 14-17 & 21-24
Showtimers Community Theatre will present all 37 of William Shakespeare's plays in just 97 minutes in this hilariously wild ride that winds through his iconic comedies, histories, and tragedies, while also incorporating his lesser known works.
23. 16th Annual Latin Dance Party
Jefferson Center
February 15
Move your feet to the latin beat at the 16th annual Latin Dance Party! The night at the Jefferson Center begins with a duo show by Alfredo Rodriguez & Pedrito Martinez, and then it's immediately followed with the dance party in Fitzpatrick Hall. 
24. Berlin Philharmonic Wind Quintet
Moss Arts Center at Virginia Tech
February 15
The beautiful theater at the Moss Arts Center at Virginia Tech is the perfect venue to see the Berlin Philharmonic Wind Quintet from Germany present works from the 19th and 20th centuries, including pieces from Reicha, Hindemith, Tomasi, and Taffanel.
25. Jurassic Quest
Berglund Center
February 15-17
They have a T-Rex? Of course they have a T-Rex at Jurassic Quest! Kids will love this interactive experience that features over 80 dinosaurs, including new walking dinosaur rides and even a dino petting zoo! Just make sure no one lets Dennis disable the computer system and try to steal the dinosaur embryos. 
26. Black Box #4
Roanoke Ballet Theatre
February 16
This special Black Box performance will include combinations of classical ballet as well as contemporary works to showcase the multi-faceted nature of the world of dance. 
27. SMS Love Run
James I. Moyer Sports Complex
February 16
Love is in the air in Virginia's Blue Ridge and you can help spread the love by taking part in Salem Montessori School's inaugural love run & walk that benefits Children's Trust Roanoke Valley.
#SearchForLove
Get2KnowNoke is also helping spread the love throughout Virginia's Blue Ridge all month with a fun #SearchForLove photo contest that features the various LOVEworks in the region. Learn more and find out how you can win an awesome getaway to the region >
28. Wine & Chocolate Pairing
Chateau Morrisette Winery & Restaurant
February 16-17
Treat yo' self to six courses of Chateau Morrisette wines paired with select chocolates from Cocoa Mia chocolatiers. There will also be light courses of artisanal cheese and charcuterie for options of savory & sweet pairings.
29. Big Lick Valentine Murder Mystery | Update: This event is sold out
Big Lick Brewing Company
February 17
Head to Big Lick Brewing Company for this murder mystery event and live action clue game presented by Jump Into Mystery. The theme is "A Valentine to Kill For" and space is limited to only 50 people so get your tickets in advance to ensure you don't miss out!
30. Roanoke Mini Maker Faire
Science Museum of Western Virginia
February 17
Described as "The Greatest Show (and Tell) on Earth," the Maker Faire originated as a way for people to showcase their creative hobbies, experiments, and projects. This special event at the Science Museum of Western Virginia will focus on makers in the K-12 age range.
31. 2019 VHSL State Indoor Track Championships
Roanoke College Cregger Center
February 20-23
Who will run the fastest mile? Which relay team will execute the flawless baton exchange? Who will have that perfect shot put throw? It will all be on the line and champions will be crowned at the 2019 VHSL State Indoor Track Championships at Roanoke College's Cregger Center. 
32. Fun Home
Hollins University Theatre
February 20-24
Fun Home is a Tony Award winning Broadway musical based on the best-selling graphic novel by Alison Bechdel. This latest Hollins University Theatre production focuses on Alison seeing her own life through her parent's eyes, learning to understand her own sexuality, and a unique connection to her father.
33. ODAC Men's & Women's Basketball Tournament
Salem Civic Center
February 21-24
See which teams will cut down the nets at the Salem Civic Center as the champions of the 2019 ODAC Men's & Women's Basketball Tournaments. Teams will face off over four days of action with the championship games on Sunday afternoon.
34. The Suffers with Big Sam's Funky Nation
Jefferson Center
February 22
Be transported to the bayou with this show by The Suffers and Big Sam's Funky Nation. The Suffers are a Houston-based ensemble with a distinct Gulf Coast sound, while Big Sam's Funky Nation is a New Orleans band that's considered one of The Big Easy's best kept secrets.
35. MystiCon 2019
Holiday Inn Tanglewood
February 22-24
This year's MystiCon event will feature the cosplay, readings, games, and entertainment attendees have come to expect from this popular annual festival, as well as a special appearance by Robert Picardo, known for his work as The Doctor on Star Trek: Voyager.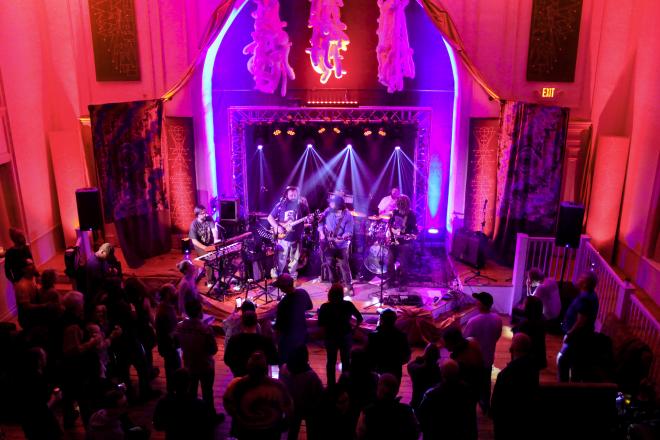 36. Brandon "Taz" Niederauer
5 Points Music Sanctuary
February 23
Though he's only 15, Brandon Niederauer has already performed with many of the biggest names in music, as well as playing a starring role in the hit Broadway musical School of Rock. Now, "Taz" brings his incredible musical talents and guitar playing skills to the stage at the 5 Points Music Sanctuary.
37. Gospel Jubilee 2019
Charter Hall - City Market Building
February 24
Spend the afternoon singing along to your favorite gospel hymns and tunes at this jubilee celebration of Black History Month at Charter Hall. 
38. Speed Dating Tonight - Opera Roanoke
Fortunato Restaurant
February 26
Opera Roanoke is partnering with Fortunato Restaurant for this special event that will be a comedy-filled evening with a story about the challenges and benefits of dating in the modern era, in addition to the restaurant's delicious food & drinks.
39. Kung Fu with Chupacabras
5 Points Music Sanctuary
February 28
The Kung Fu sound is described as 70's funk fusion meeting a modern dance party, so you'll have to find out for yourself what that means. They'll be joined by the Chupacabras, a Virginia based band quickly becoming a favorite on the local music scene in Virginia's Blue Ridge.
40. The Boy at the Edge of Everything - Roanoke Children's Theatre
Jefferson Center
February 28 - March 1
The Boy at the Edge of Everything is the RCT4Teens Show by the Roanoke Children's Theatre, and the story focuses on a Simon, a boy dealing with the impact of an "over-scheduled" life.
---
Learn more about what's happening in Virginia's Blue Ridge this month by visiting our full Calendar of Events. You can also get additional information about the region by subscribing to receive our monthly e-newsletter and following us on social media.