If you're a sucker for natural wonders, you're going to love a visit to Virginia's Blue Ridge where Dixie Caverns is one of our favorites. 
As the warm and fuzzy story goes, Dixie Caverns was discovered in 1920 by two boys and a dog who fell into a hole. In other accounts, the caves were known in 1860 by area hunters. Whatever the truth may be, these time-crafted rooms are worth exploring and are a rewarding detour from Interstate 81 at Exit 132.
It's a great experience throughout the year in Virginia's Blue Ridge, regardless of the weather or temperatures outside. Fun fact - the caverns stay at 55 degrees year-round!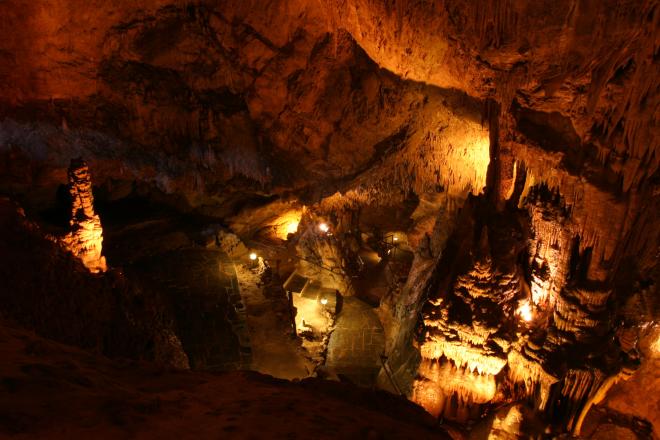 All caverns are unique in their formations and rooms, but what's truly interesting about Dixie is that you do not travel downward to experience them. Rather, the caverns are within a hill, and you reach the first room by climbing up the 48 steps dubbed "Jacob's Ladder." Travel through the maze of passageways to encounter incredible works of nature. Wondrous rooms with fun names like "Fairyland" and "Carrot Patch" educate visitors interested in geologic formations, minerals, and how much time it takes for something so spectacular to not only take shape but shift shapes.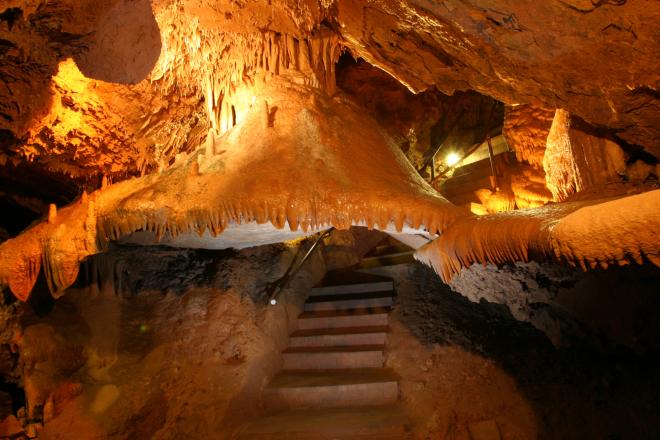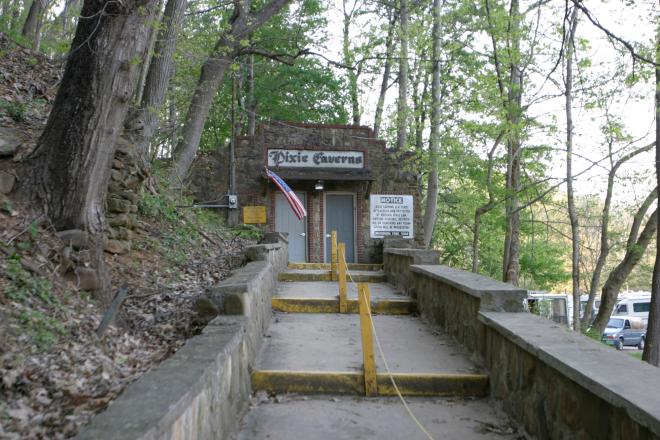 Speaking of shifting, sharpen an eye toward the ceiling in the "Grand Cathedral." It is there that the Salem fault line is visible.
Allow about 45 minutes for the guided tour of Dixie Caverns, which are open daily at 9:30 a.m.
Dixie Caverns Ticket Prices
Adults: $14
Children Ages 5-12: $6
Children Under 5: Free
While you're there, consider these other opportunities on the grounds.
---
Dixie Caverns Antiques & Pottery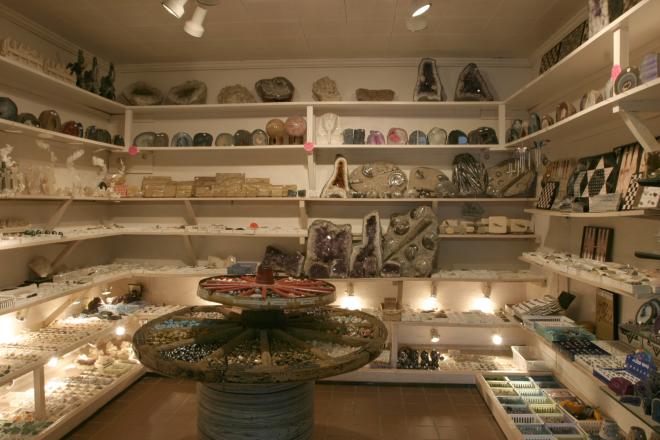 Essentially an antique mall, Dixie Caverns Antiques & Pottery hosts 44 dealers offering finds like books, glassware, furniture, memorabilia, clothing, and trinkets. Browse before your cavern tour and again afterward if you didn't see everything or need a second glance. 
Antiques & Pottery is open daily from 9 a.m. to 6 p.m.
Year 'round camping is available at Dixie Caverns Campground. No matter the season, there's a spot for you, including spaces for big rigs. Amenities include WiFi, 30- and 50-amp electric, full hook-ups, and pull-throughs. Water, electric, and cable are available at every site, and pets are welcome. Dump service is available. Learn more >
---
Dixie Caverns Location
5753 West Main Street
Salem, VA 24153
---
Continue Exploring
Don't let your visit to Virginia's Blue Ridge end with Dixie Caverns. Continue into downtown Salem for great food and beverage, history, and an excellent farmers market. Keep things in the geology theme by enjoying burgers, subs, or tacos at River Rock Restaurant. Locally owned and operated, they may have a fun story or two to tell.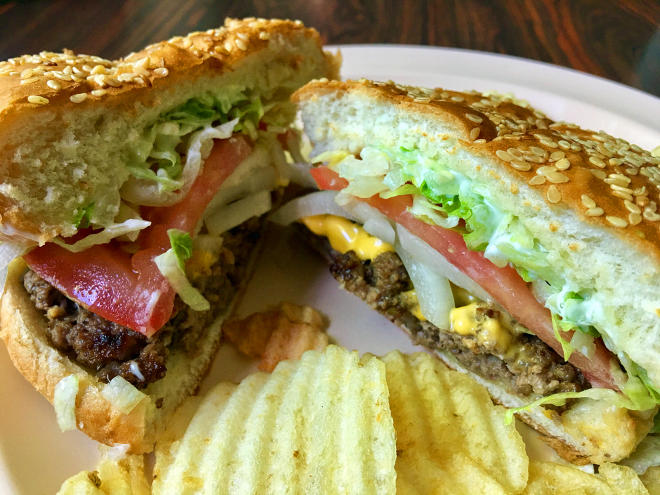 Stretch your legs on a portion of the Roanoke River Greenway or take in the beautiful views in warm weather at Green Hill Park. If you're a fisherman, obtain a valid Virginia fishing license to cast a line from the bank and into the trout-stocked Roanoke River. 
Discover more of our favorite natural wonders in Virginia's Blue Ridge, and peruse some of the top spots for antiquing, too. Be sure to capture and share your moments with the tag #BlueRidgeDay to let your friends and family know what they're missing. We'll see you soon!