Stay-at-home orders and social distancing requirements have limited the ways we traditionally enjoy Virginia's Blue Ridge. 
With popular outdoor escapes such as the Roanoke River Greenway and McAfee Knob also closing, alternative date options can feel few and far between. Thankfully, many local businesses and attractions have created new ways to explore and support your favorite communities.
If you and your significant other are getting tired of Hulu and Netflix binges, try experiencing Virginia's Blue Ridge differently with these unique virtual date night ideas that include some great options for local takeout & delivery. It's an opportunity to learn why Virginia's Blue Ridge is Worth the Wait >
Dinner and a Movie about Virginia's Blue Ridge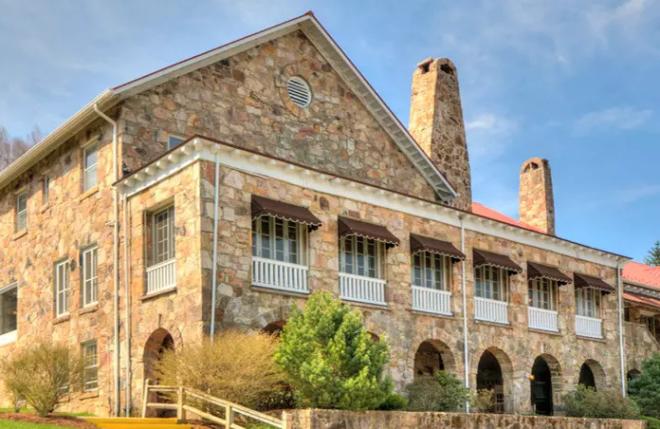 Virginia's Blue Ridge has played a star role in more than a few movies over the years thanks to its rich history and scenic beauty. When we can't drive or fly to our favorite places, the next best mode of transportation is film.   
Portions of Dirty Dancing were filmed at Mountain Lake Lodge, where guests can still attend "Dirty Dancing Weekends" (pre- and post-COVID-19). When you're watching big stars like Patrick Swayze, what sounds better than Hollywood's Restaurant & Bakery for dinner? They've been serving up traditional dishes and amazing baked goods with an original twist for nearly 20 years. View menu > 
April is Moonshine Heritage Month in Franklin County so let's celebrate by watching Lawless. Lawless wasn't produced in Virginia's Blue Ridge, but its story about bootleg liquor production did originate here. Franklin County's well-known history is why many call it the, "Moonshine Capital of the World." Moonshine from Franklin County Distilleries will get you in the "spirit" for Lawless, but make sure you have a full meal to go with it! Next door, you'll find delicious burgers and daily specials at Holly Jo's Creekside Grill.
Menus: Franklin County Distilleries > | Holly Jo's >
Bill Murray and cast for this 1991 comedy stayed at Bernard's Landing while filming What About Bob? around Smith Mountain Lake. Spoiler alert: The film's Lake Winnipesaukee is actually our very own Smith Mountain Lake. For dinner, what about Mac and Bob's? Anyone who's had the Salem restaurant's famous calzones will probably agree that they deserve their own Hollywood star. Mac & Bob's Takeout Menu >
Pro Tip: You can't watch a movie without popcorn! Pick up some Two Roosters Kettle Corn at Grandin Village Co-Op.
Takeout Around the World
Take a culinary tour across the globe by picking up international dishes from local restaurants and then researching the country and cultures they come from. Tip: Can't decide? Pick a different restaurant than your significant other for a double dose of international cuisine and culture. 
There isn't a bad item on the menu at Viet Sub. In fact, there isn't even a bad review about this Vietnamese restaurant and its colorful banh mi sandwiches. Order Online > 
Taaza is an upscale restaurant in Roanoke's Grandin Village serving authentic Indian and Mediterranean fare made with local and organic ingredients. Order Online > 
Italy is closer than you think at Mamma Maria's in Salem, where they serve a wide variety of authentic Italian dishes as well as pizza and garlic knots. View Menu >
Some of our region's spiciest dishes can be found at Thai Oudone Valley Grill in Botetourt County. They offer three full menus featuring cuisine from Thailand, Laos, and China. View Menu >
Alejandro's is consistently voted as a favorite for Mexican food by locals. Plus, thanks to a new ABC law, customers can now get a margarita to-go with their meal at their locations in downtown Roanoke, Hollins, and Salem. Order Online >
Dinner & Stream a Local Concert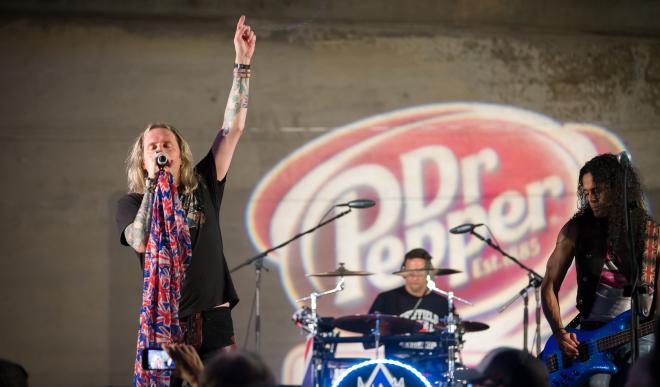 Virginia's Blue Ridge mountains are still alive with the sound of music! Several of the region's best-loved venues are working hard to provide online live performances during social distancing. 
Dr Pepper Park has partnered with Blue Ridge PBS to film and produce eight live-streaming concerts on the outdoor stage as part of its Rock to the Rescue Fundraiser Concert Series. A new concert premieres in the middle of each week at 7 PM and is replayed nightly until the next premiere. Donations are being accepted on the Dr Pepper Park website. Watch on the Blue Ridge PBS YouTube Streaming Channel >
The Floyd Country Store has taken its popular weekly Friday Night Jamboree online with a virtual home edition. Tune in to the Floyd Country Store Facebook page for the streaming feed! 
The Spot on Kirk has hosted numerous streaming concerts from its intimate stage in downtown Roanoke over the past few weeks and has more scheduled. Check out past performances by Phil Norman, Corey Hunley, Betsy in the Verse, and Will Farmer.
Berglund Center is hosting a Play at Home concert series where up-and-coming artists will be featured! Musicians are taking over Berglund Center's Facebook & Instagram pages to perform live concerts you can enjoy from home. Play at Home Series Info >
The Harvester Performance Center in Franklin County is known as one of the best music venues in Virginia, and now its hosting Living Room Live Streaming Shows on its Facebook page. The series is a fun way to get familiar with local bands from the region. Harvester Facebook Videos >
For your takeout dinner options, we're featuring some of the local restaurants in Virginia's Blue Ridge that are usually known for also hosting regular live music:
Martin's Downtown Bar & Grill is still serving up their popular burgers (half-price every Monday) and other classic favorites while we wait for live music to return. The Martin's Facebook page features additional specials every week. View Menu >
In Rocky Mount, Ippy's Restaurant & Lounge makes their house-ground burgers from filet mignon, and also offers delicious steak & seafood options. View Menu > 
Montano's International Restaurant made-from-scratch dishes featuring cuisine from around the world are crafted with locally-sourced produce and meats, so you can always expect a fresh, quality meal. Order Online >
Dinner & Virtual Art Show
The Taubman Museum of Art's Facebook page has a treasure trove of videos highlighting current exhibits and behind-the-scenes tours of the museum vault. You can also learn more on the Virtual Classes & Tours page on the Taubman Museum website.
Many exhibits from the Eleanor D. Wilson Museum at Hollins University are published online as free PDF downloads. Browse through its special virtual exhibit: Unveiling the Past: Reckoning with Our History of Enslavement at Hollins >
You could spend an entire night clicking through the Historical Society of Western Virginia's archives, which include the iconic photography featured in the O. Winston Link Museum. 
Incredible artwork created by Roanoke College students can be admired through Olin Hall Galleries' 2020 Studio Art Virtual Exhibition >
Fine art calls for fine dining. Thankfully you can bring a white tablecloth-worthy dinner home from these restaurants. 
The River & Rail is offering a special Family Meal & Pantry Menu, as well as many of its traditional favorites on its special Dinner menu, which is being offered for takeout. And if you don't leave room for desserts like the Dark Chocolate Cremeux or Banana Pudding, you're doing it wrong. View Menus >
Pizza & TV Show Binging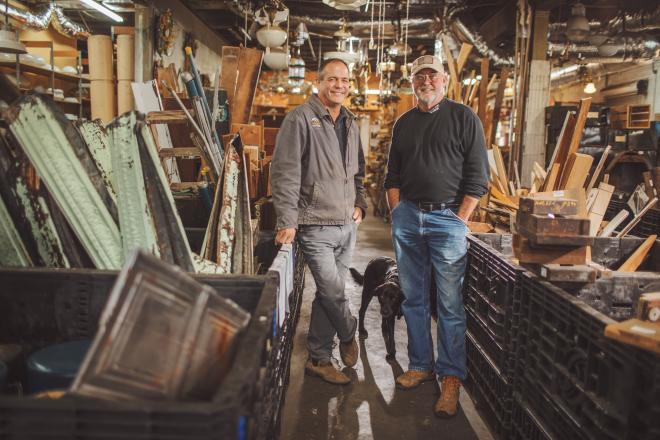 Reminisce about the days of thrift shopping and get excited for them to return with video series by Black Dog Salvage. 
Since 2012, DIY Network's Salvage Dawgs has followed the owners of Black Dog Salvage as they salvage and repurpose architectural treasures from around the country. Viewers can download Salvage Dawgs episodes on Amazon. Watch now >
The newest series, Black Dog Builds, is a free web series showcasing the creativity of their craftsmen as they bring dream upcycling projects to life.
Black Dog Salvage is also still operating its Online Store, so you could incorporate some online shopping into your virtual date night!
A TV session isn't complete without pizza, and thankfully Virginia's Blue Ridge has plenty of great spots to choose from. 
The New-York style pies at Benny Adelina's are over two-feet wide. Even the slices at this Virginia staple are larger-than-life. Order online >
Veranda Bistro is a true "mom and pop" joint - tucked behind a gas station in Hollins - and one of the best spots for brick oven pizza. Order online > 
Lentini's is another small, family-owned Italian restaurant in Botetourt County known for great pies. Don't forget the cannoli! View Menu > 
For more than 30 years, New York Pizza has been Vinton's undisputed go-to spot for pizza and a favorite for locals throughout the region. View menu >
Bobby's Hot & Cheesy offers smaller, specialty pizzas - including gluten-free and vegan - at their Towers location in Roanoke. Order online >
Game Night - Dinner & VBR Bingo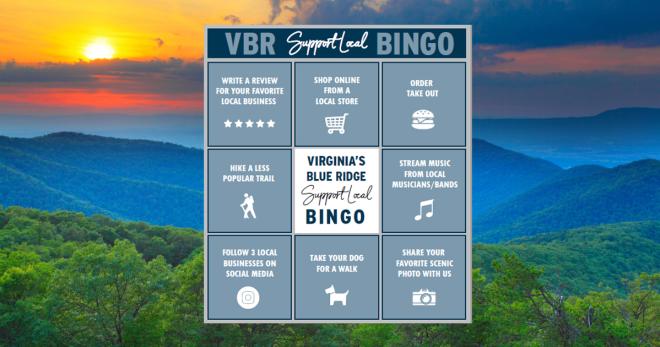 You can still find ways to be a #Trailsetter by completing activities on our VBR Support Local Bingo card. 
Cross off a square by ordering takeout from your go-to game watching spot. After ordering dinner, follow the restaurant on social media!
Town Center Tap House sells nacho kits and growler fills from their 40 taps, as well as game night favorites like wings, burgers, and appetizers. Order online >
With four locations in Virginia's Blue Ridge, Macado's is famous for their menu of over thirty sandwiches with funky names like "Ricochet Rabbit" and "Custer's Last Stand." Macado's recently received a shoutout from former Roanoke resident and current NBA basketball player J.J. Redick, who talked about how much he liked the Macado's "Chicken Cordon Boo" sandwich on his podcast. View menu >
Many Roanoke residents can be found enjoying the B.D. special sandwich, beer battered fries, and BBQ with live music at Brambleton Deli in warmer months. We've been told that their BBQ pairs equally well with streaming concerts :) | Order online >
---
As you wait to make your next to Virginia's Blue Ridge, check out our Worth the Wait landing page, which is full of resources and ideas for ways you can continue to experience the region while you wait.