We don't think Kevin McAllister will be spending Christmas Eve by himself at The Stone House in Roanoke, but we decided to go ahead and create a plan in case he does visit and happens to have any uninvited guests.
We know Kevin has things covered when he's home alone during the holiday season, but it can be a little trickier when you're somewhere new.
Fortunately, the team at Black Dog Salvage provided us with the floorplan of The Stone House and we were able to create the official Stone House Battle Plan, which is perfect for warding off any Christmas Eve would-be intruders, such as the Wet Bandits.
We took inspiration from Kevin's Battle Plan in the first Home Alone movie.
The Stone House Battle Plan includes all the essentials: ice on the steps, a red hot door handle, "Xmas oranmints" on the floor, micro machines, and paint cans flying down the steps, which is perfect since Black Dog Salvage already has its own line of Furniture Paint!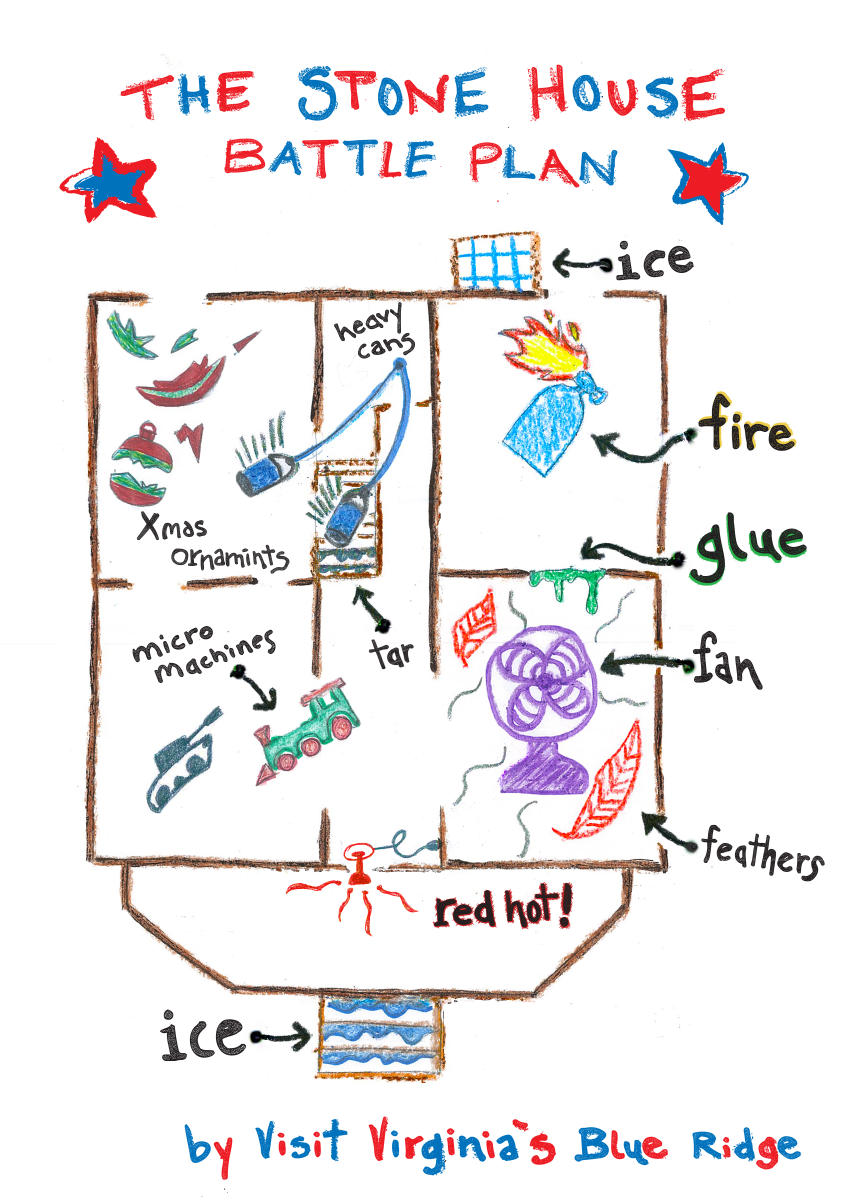 We had a lot of fun putting this together and hope it brings you a laugh or smile during the holiday season, but rest assured, there's no need for a Battle Plan when you stay at The Stone House, which is an amazing opportunity to spend the night in a gorgeous, historic property that's been fully renovated by the talented team at Black Dog Salvage.
Book a night at The Stone House as part of your next getaway to Virginia's Blue Ridge >
And one last thing...