Mill Mountain Full Pull- Roanoke Mountain Biking
Mill Mountain is a Roanoke City Park that hosts around 12 miles of singletrack mountain bike trail. It's just outside downtown so it's a popular place for locals: there's not a better place around to get in a quick ride but the real way to tour Mill Mountain is to take on the Full Pull: a tour of all the trails on the mountain.
The trails are classic Virginia's Blue Ridge singletrack: there's not a lot of flat but there are plenty of technical challenges to keep things fun!
For visitors, Mill Mountain is perfect if you're here on a business trip and just trying to squeeze in a little riding, as an add-on to some of the other great riding the area has to offer or as that "got into town late but want to ride as soon as we got here" or "leaving this morning but we need just one more ride".
In short, it's some great, easily accessible singletrack.

Know Before You Go
This is a City park, but the trails are not easy. They're mostly intermediate to advanced intermediate riding and there is little flat terrain once you come off warmup on the Roanoke River Greenway.
You're never far away from "civilization" since you're right in the City. There's good cell service and several trailheads.
These trails are heavily used by mountain bikers, hikers, trail runners and folks just out walking their dogs so stay aware.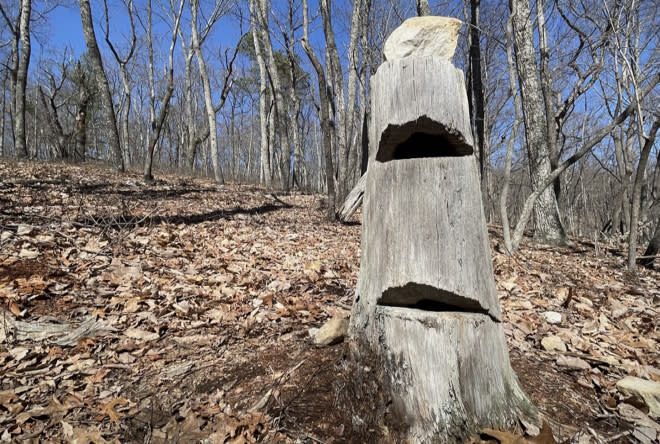 Getting There
You'll start and finish at Blue Cow Ice Cream at 1115 Piedmont Street which is just a few minutes outside downtown Roanoke. We're confident that at the end of this ride you'll be awfully happy to see a couple of scoops of their finest.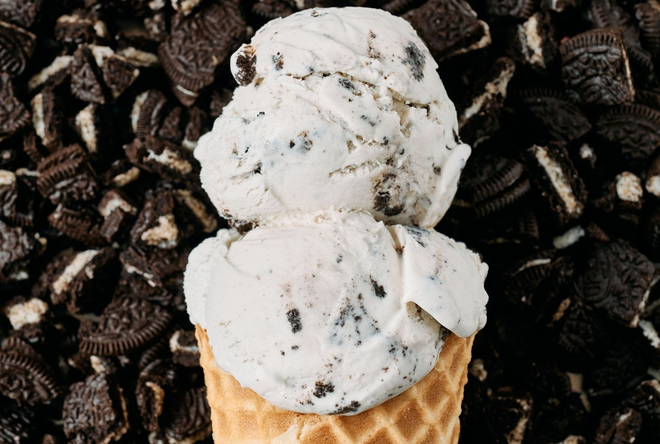 On The Route
This route is only 13 miles but it's tough: you won't see much flat terrain and you'll have plenty of technical challenge. 
You'll start out with a nice just-under-2-mile warmup on the Roanoke River Greenway. It's flat, and it's really pretty. You'll likely see plenty of ducks and if you're lucky you'll get to see a Blue Heron on the river. The greenway can be very busy at times so ride in control, keep your speed in check and call out when you're passing.  
You'll come off the Greenway onto Riverland Avenue for a short stretch. It's not a super busy road but there's some traffic. You'll only be on this for about ¼ mile before you head up to the Mill Mountain Star Trail parking lot and begin your tour of the tasty trails of Mill Mountain. 
The trails are all well-marked so even though there are a lot of intersections you should have no trouble following the route. The cue sheet for this ride on RideWithGPS isn't the best so either carry a map or use a GPS computer with turn by turn directions.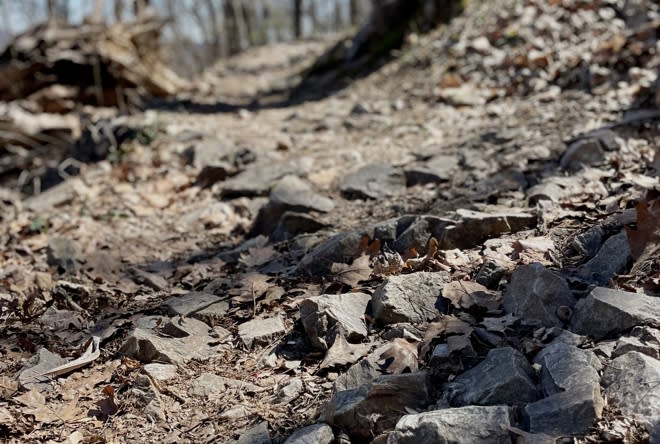 Check out the route profile and download the GPX file on our Ride with GPS account. 
Be sure to tag us on Instagram @bikeVBR and @visitVBR if you head out to explore this ride!