The following is an interview with Breon Hagans, the Director of Championships for the Central Intercollegiate Athletic Association (CIAA). The CIAA is working with VBR Sports to host multiple upcoming events in Virginia's Blue Ridge, including its 2018 Football Championship, 2018 Cross Country Championship, 2018 Volleyball Championship, and 2019 Softball Championship.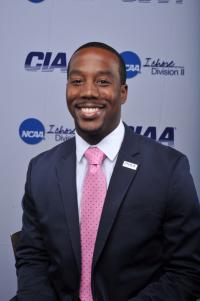 What's your favorite part about being a Championship Director?
Creating an awesome student-athlete experience is the first priority, and secondly doing what I also love to do, which is getting creative with branding at different venues.
Why was Virginia's Blue Ridge selected to host a number of championships for the CIAA?
Awesome venues, great cities, and most importantly the experienced staff to host our events. First class treatment to the CIAA staff, athletes and our fans.
Where do you see the future of CIAA?
We enjoy the relationship we share with Virginia's Blue Ridge. We look forward to them hosting four championships in the area this year and continue to look at new ways to expand and enhance our relationship. Overall, we will continue to thrive with our three pillars, which are Tradition, Leadership and Community and to remain the best Division II conference in the NCAA. 
How does it feel to be a 2017 SportsEventsMagazine, Sports Event Planner to Watch? 
It was an awesome honor, especially to mentioned alongside CEOs, COOs and other Sports Events Planners. It is a goal of mine to make the list again some time in the future.