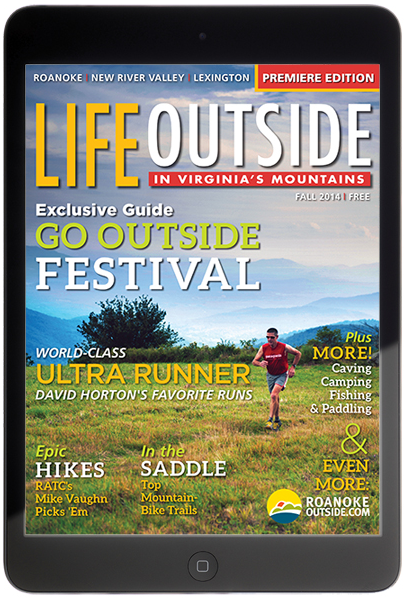 Written by experts who live and breathe the outdoor lifestyle, LifeOutside is produced by LeisureMedia360 in partnership with RoanokeOutside.com, and offers the "inside scoop" to enjoying outdoor recreation.
Covering Roanoke, the New River Valley and Lexington, this super-local coverage - a one-hour radius around Roanoke -- provides a focused perspective that is new and unique.
Experts provide exclusive content that readers can use to experience the outdoors to the fullest - the best in hiking, biking, running, fishing, paddling and caving, as well as the people and places that provide the health and lifestyle expertise to maximize enjoyment.
Plus, learn about the latest on food, beer and fun festivals.
LifeOutside, in both digital and print, provides a shortcut to readers, directing them to exactly what they want to know.