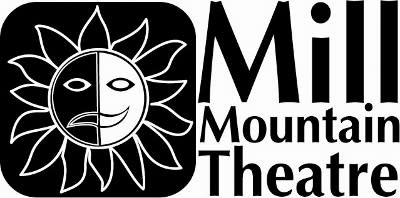 2014
Season
May 7- May 18, 2014
Swing! combines high energy dancing, singing and acrobatics. There is no dialogue in the show, and the story is told entirely through music and dance. The show recreates the swing style of jazz, which used large bands, fixed musical arrangements and solo-driven improvisations. Together with the development of the music, various forms of swing dancing emerged, varying by geographic regions, such as the Lindyhop or Jitterbug in Harlem or the Whip in Houston.
There are also story-driven numbers for example "I'll Be Seeing You", with Scott Fowler and Carol Bentley doing a Gene Kelly kind of ballet.
The show includes music and dance styles from early swing, West Coast, to other jazz styles, and even hip. Some of the songs are well-known swing-era hits, including "It Don't Mean a Thing (If It Ain't Got That Swing)"; "Sing, Sing, Sing", "Jumpin at the Woodside"; and "Boogie Woogie Bugle Boy (of Company B)".
Aug 1 - 10, 2014
Tams-Witmark Music Library, Inc. is proud to present the Young Performers' Edition of "The Wizard Of Oz." The famous story, including all the beloved songs from the MGM motion picture, is presented here in a shortened adaptation specially designed for elementary school and middle school age children. MMT Conservatory students will be involved in every phase of this production.
October 1-12, 2014
A classic of American literature as well as a dramatic icon, "To Kill A Mockingbird" tells a powerful story about the strength of the human spirit to overcome prejudice and isolation.
December 3- 21, 2014
Freely based on the story of Genesis, Children of Eden is a frank, heartfelt and often humorous examination of the age-old conflict between parents and children. Adam, Eve, Noah and the "Father" who created them deal with the headstrong, cataclysmic actions of their respective children. The show ultimately delivers a bittersweet but inspiring message: that "the hardest part of love... is letting go."