Article appeared in the July/August issue of Cooking with Paula Deen
POP's Ice Cream and Soda Bar, famous among the locals for their old fashioned sodas and homemade treats, got national attention in the July/August 2015 issue of the Cooking with Paula Deen.  POP's mouthwatering milk shakes including "bananas foster and strawberry bliss with cheesecake and cinnamon," were highlighted as top "ten to try" in the magazine's summer edition. Check out the original article below: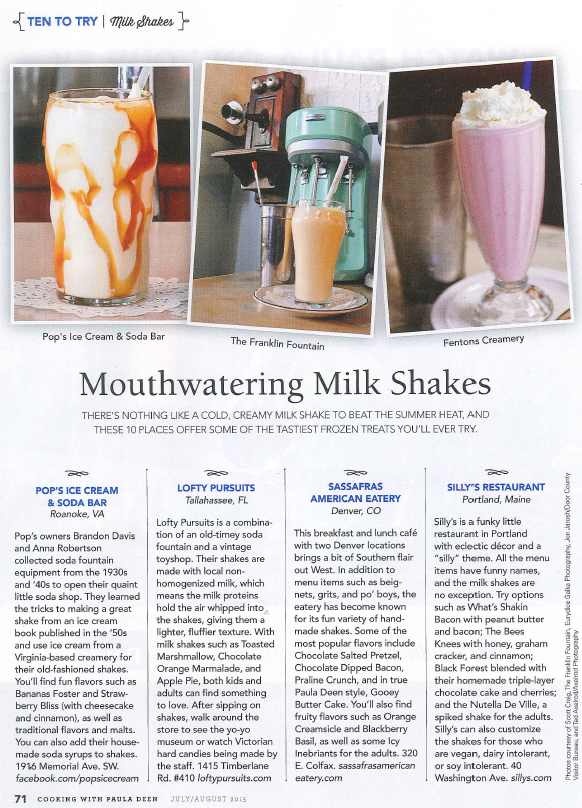 POP's a local 1950s style soda shop opened in 2006 by owners Brian Davis and Anna Robertson in the heart of Grandin Village in Roanoke.