Extra! Extra! Read all About it!
 


 Region Touted Again in Key Visitor Markets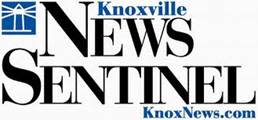 The Roanoke Valley Convention & Visitors Bureau is once again excited to share recent media coverage as a direct result of our public relations initiative.  The combined Sunday newspaper circulation of the Pittsburgh Post-Gazette and Knoxville News Sentinel is over 420,000.  The advertising equivalency of the article in the Pittsburgh Post-Gazette alone was $33,596.00.  This does not include online impressions of the articles.  To view these articles and additional article archives click here.
Pittsburgh Post-Gazette - Roanoke is the Star City of the South By Mike Kelly
Click here to view the article
Knoxville News Sentinel - Short trips in Tennessee and contiguous states: Roanoke, Va., offers big-city attractions in picturesque, small-town setting By T. Wayne Waters
Knoxville News Sentinel - Randall Stout-designed museum is Roanoke gathering place By Linda Lange
Contact Catherine Fox, Director of Tourism & Communications, with any comments or questions:
Office - (540) 342-6025 (Ext. 114)
Email - cfox@visitroanokeva.com
www.visitroanokeva.com
Find us on Facebook