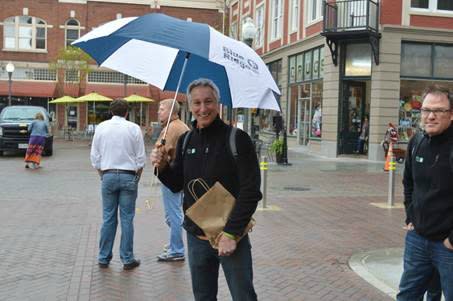 Blue Ridge PBS airs Growing a Greener World episode about Roanoke
Blue Ridge PBS will broadcast national television series, Growing a Greener World's episode showcasing Roanoke, in Virginia's Blue Ridge, on Tuesday, Oct. 7 at 7:30 p.m., Tuesday, Oct. 28 at 1:30 p.m. and Monday, Nov. 24 at 12 noon. The show features the Roanoke City Market area, local restaurants and the green roof at Center in the Square.
In addition, interviews with John Bryant, Natural Foods Co-op, and Mark Powell, Association of Community Gardens, will highlight Roanoke's community gardens and the programs' success. Local sponsors of this episode are Blue Ridge PBS, Center in the Square, City of Roanoke, Cool Cities Coalition, Roanoke Valley Convention and Visitors Bureau and Sheraton Roanoke. 
Growing a Greener World is an award-winning TV show appearing on national Public Television featuring organic gardening, green living and farm-to-table cooking. Each episode focuses on making a positive impact on the planet through gardening and shares DIY information that we can all use at home. Currently in its fifth season, Growing a Greener World covers everything from edible gardening, urban homesteading and hobby farming to seasonal cooking, canning and preserving the harvest.